Go to last page for latest updates
How it looks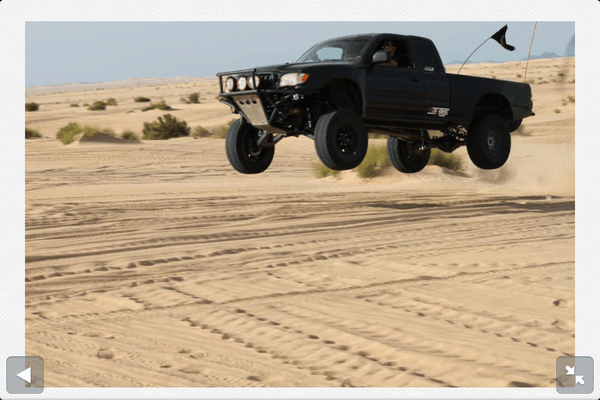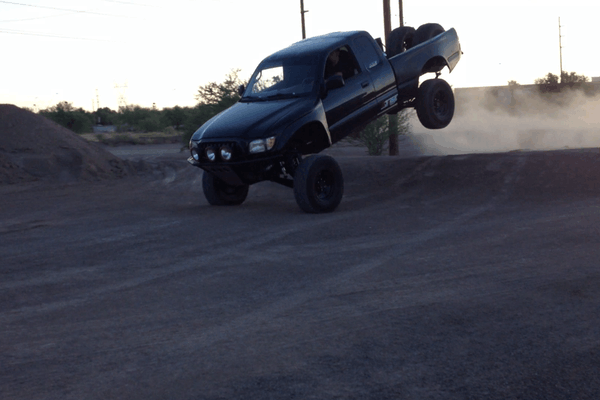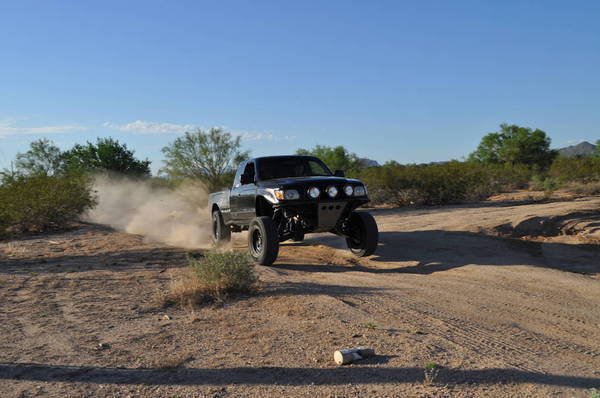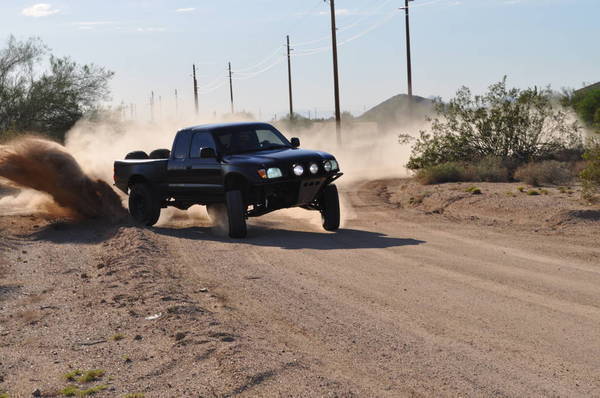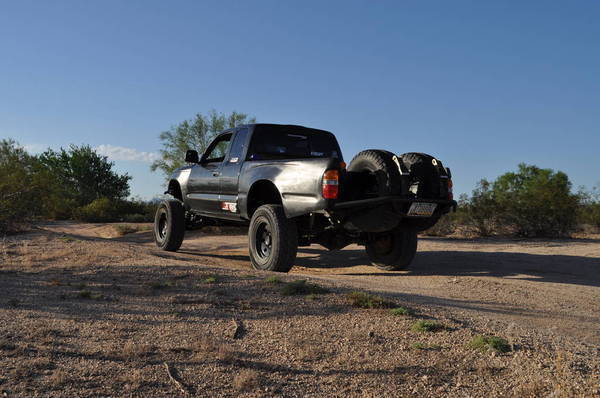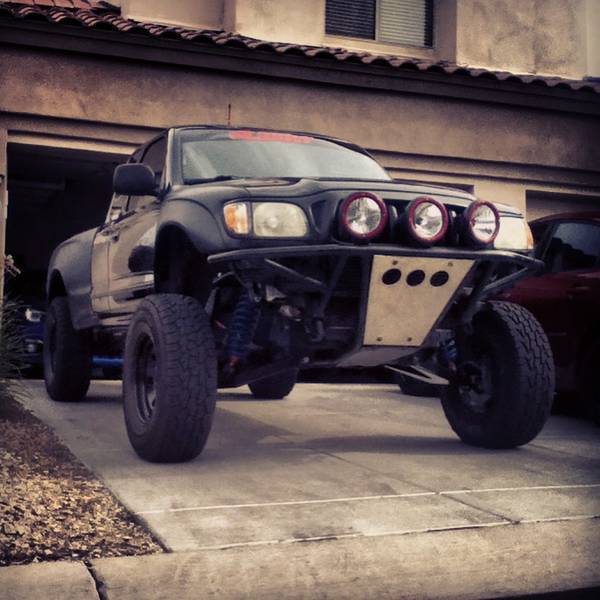 LIST OF MODS:
Interior:
12in sub and 600watt amp, sony xplod deck
Cobra CB radio
Racing seats
Exterior:
Jazz 22gallon fuel cell
Engine Cage
HID headlights
three 7in Kragen HID lights (for bumper)
4in Amber LED chase light
4in Blue LED chase light
5ft Firestick CB antenna
Magnaflow glasspack exhaust
Tires: Cooper atp's
Wheelers 16in steelies
Spectra Cold Air Intake
optima red top battery
Trail Gear Battery box relocated to bed
Tint(5rears/back, 30driver/passenger, and 5 window strip)
1.5" wheel spacers (rear only)
Dual tire carrier/rear tube bumper
Trail Gear Frame box kit
Spray in bedliner
Suspension:
Front:
Moores Metalworks custom 6inch over kit
8in sway away CO's
2.0 Fox Hydro Bumps
Simple 3ply limit straps
Rear:
Fox 2.0 smoothbody (10in stroke)
Custom/garage fab'd mini bed cage

All pro standard leaf pack
Stainless steel ext brake lines
Daystar Bumps

Front suspension: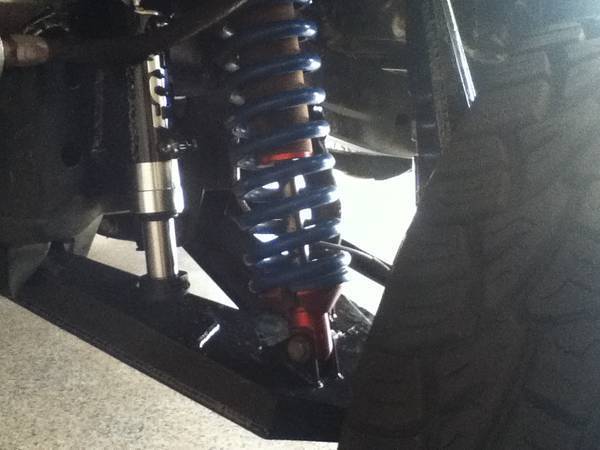 (before bumps&straps)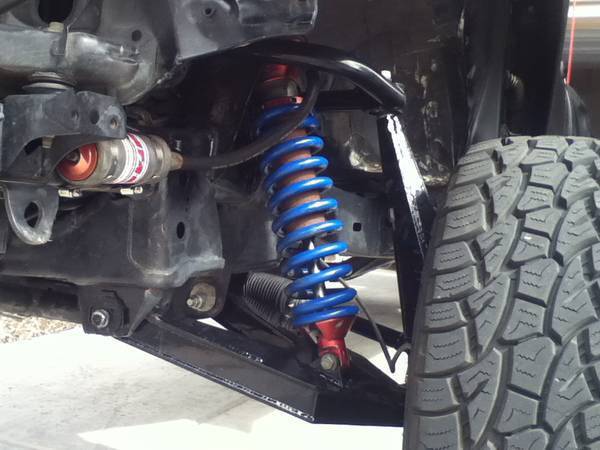 From the beginning:

My 2001 3.4L V6 prerunner ext cab build
So i got the truck back in november 2011 on my birthday
, first vehicle ever! had 100,500 miles ODO and was pretty clean! probulay had never seen anything but pavement! that changed very quick!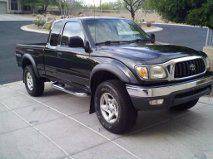 I desperately needed a lift and tires!
I didnt know much about the truck at first and so i was stupid and bought Rancho 9000XL's for the rear and Rancho quicklifts up front. i then Put some Procomp A/T (265/75/R16). I painted the stock rims black and it looked a 1000x better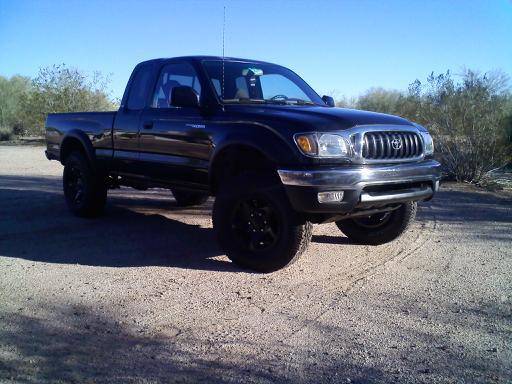 Next was Some HID's for the headlights, blacked out tail lights(sprayed myself
) and a 12in Boston sub and 600w amp
Sounds awesome!!
Also found some mud
and regret it after washing it 10 times and mud still coming off!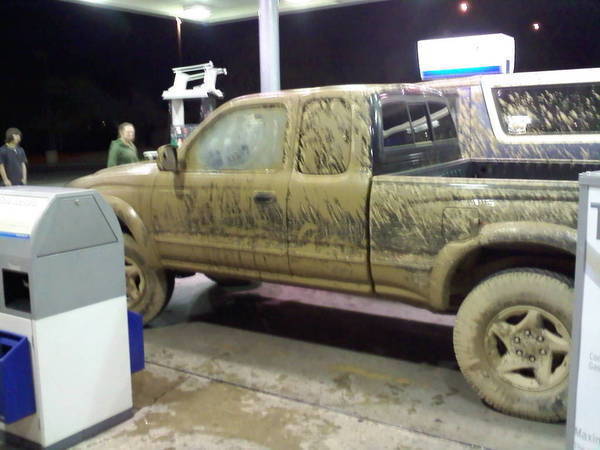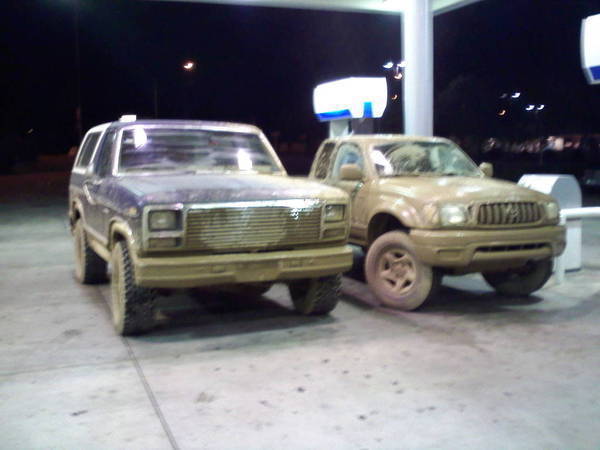 I got tired of the narrow stance so for now i settled with All Pro 1.5 inch wheel spacers on all four corners
I then decided to ditch all the Chrome(including the emblems which were removed)
I later on got some tint, because AZ sun is hot ass hell!!
Then floor mats( Rubber ones that are deep to catch all the rocks and dirt)
Then the rear leaf springs were worn to shit! so new all pro leafs (standard pack) fixed that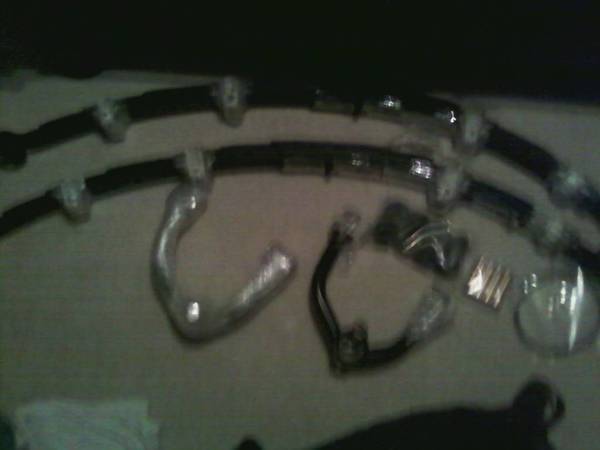 needed to ditch the rancho's in the back,
soo Fox 2.0resi, 10in travels and daystar 4.5in bumps were the way to go
the damm shocks went from to short to, too long! so i built a Mini Bed cage!! Was a PITA to build since i fabricated it myself but it came out great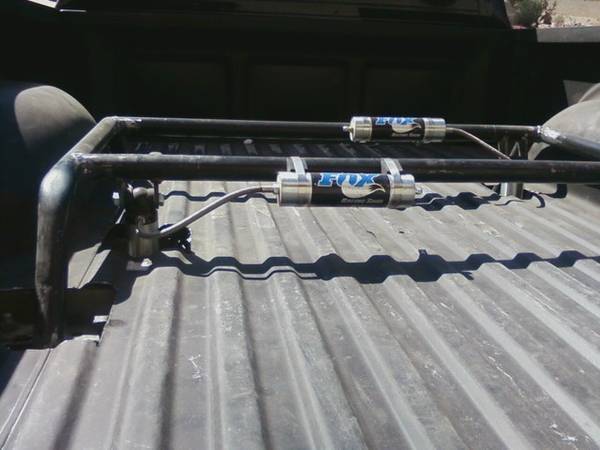 Flex's Great!!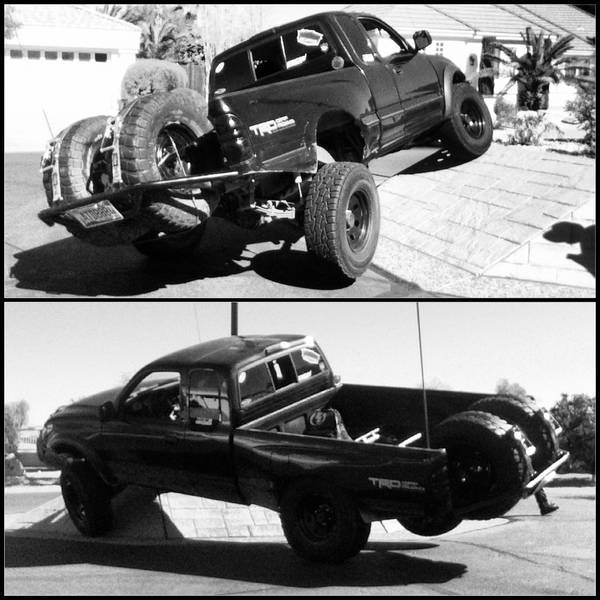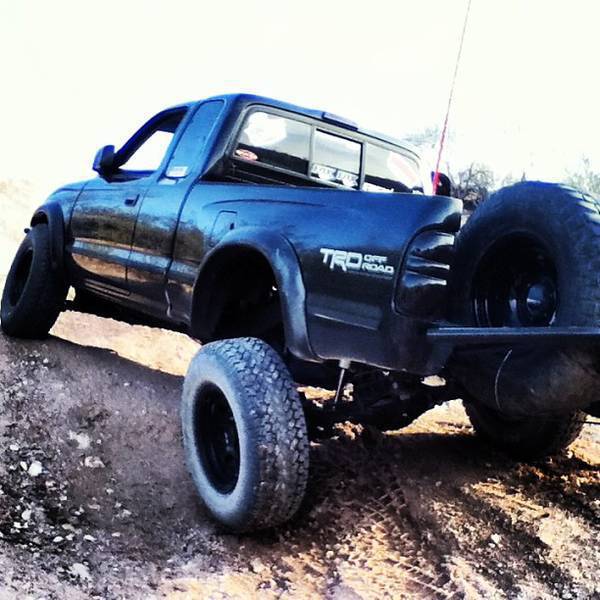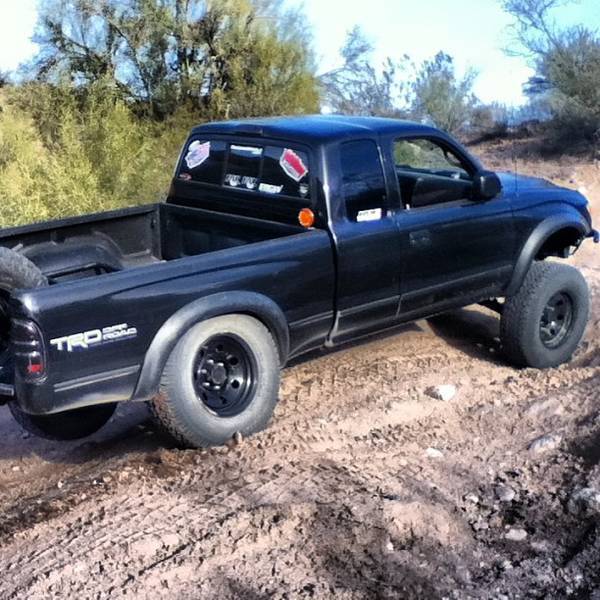 Sometime back when i first got the truck it had a flowmaster 40 on it, haha that shit snapped off going 75mph through some woops at Sycamore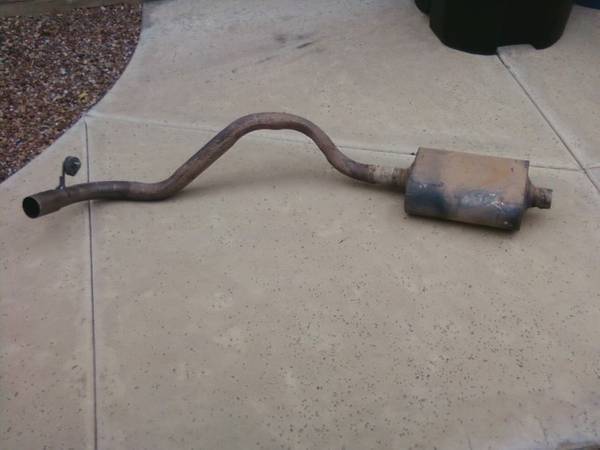 haha soo i upgraded to a magnaflow glasspack! sounds GREAT!!
also Put some Racing seats in it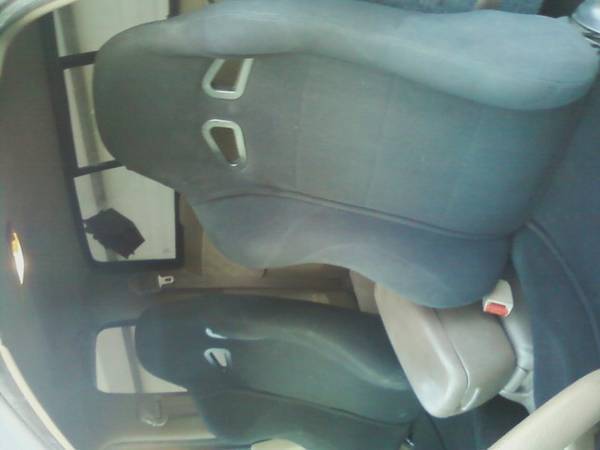 and thats all ive done to it so far i think
haha probulay left a few minor things out. I have to thank TW for all the help and being broke all the time haha but i work a minimum wage job and still in High School so paying for mods is hard (i pay for 100% of my truck: Gas, Insurance, Maintnence, Mods), but i would say ive accomplished alot for having the truck since November.
Tube Bumper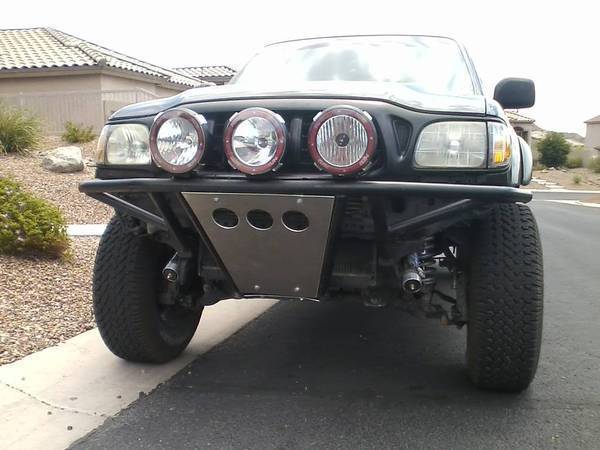 Lights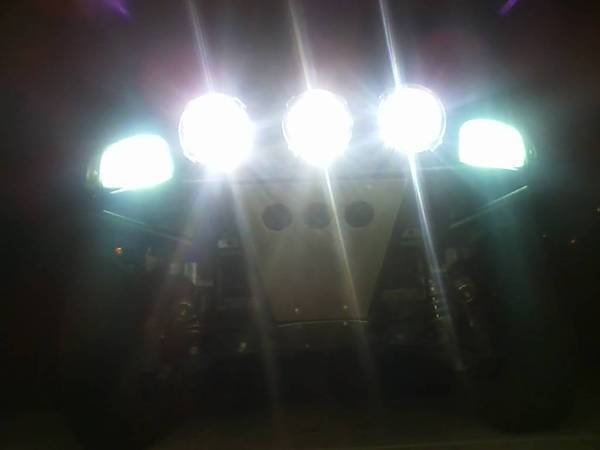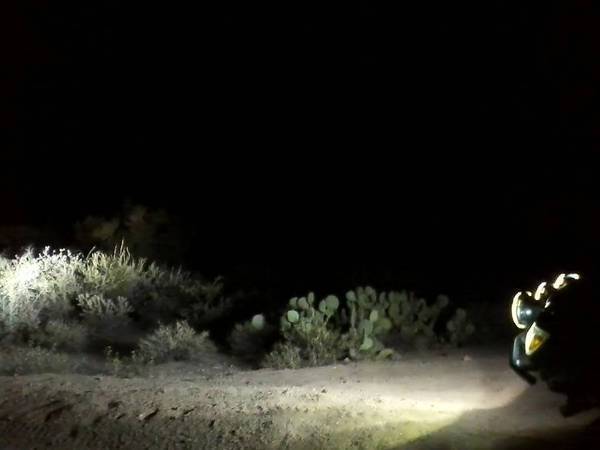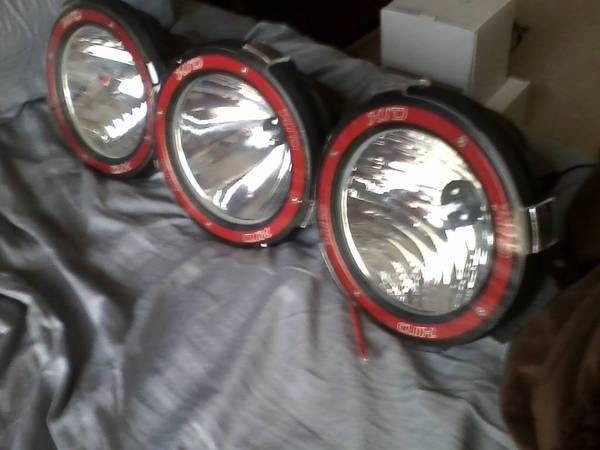 Frame Box Kit