Keeping it simple. That's where I am with my white '99 access cab, TRD, SR5 4x4 rig. I bought it in July of last year with ~144k on the odometer. It replaced a Chevy S-10 ZR2 that was literally falling apart around me. It's going to be a long, long time before I trust another GM product. Well, if a Z06 or ZR1 presented itself, I might change my mind...
Here it is the day I bought it. It was so clean! It still is, mostly...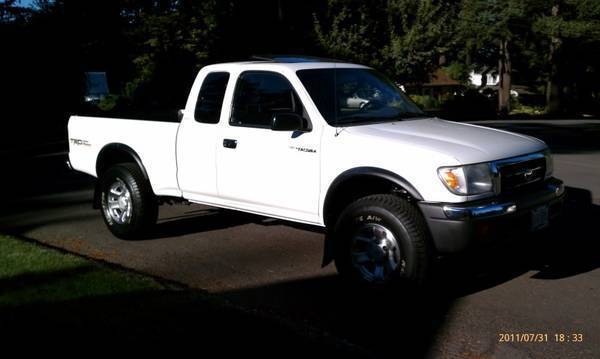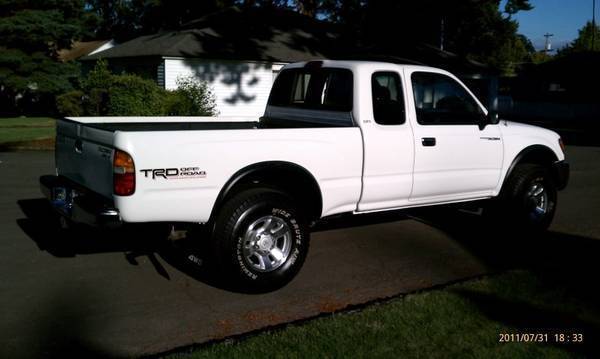 First mod? Floor mats. I wasn't totally shocked that it didn't have them, but was a little disappointed. OEM carpet mats was (and is) what I prefer. I simultaneously added
Weathertech
in-channel vent visors.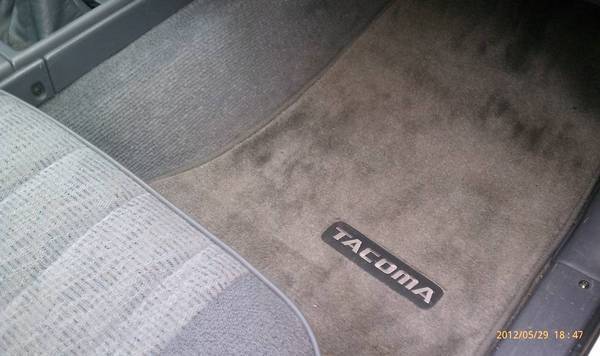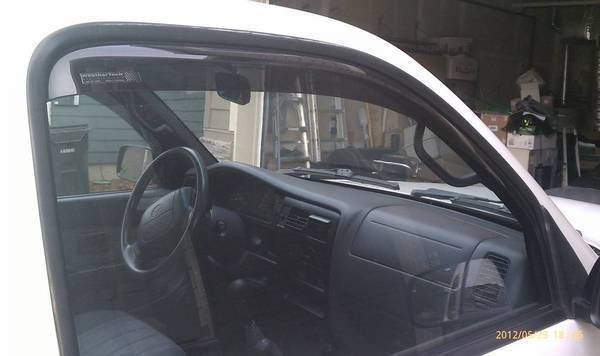 Next up was a TRD leather shift knob. I know,
important
mod, right?! The stocker was finely polished and just plain slick and gross to use. The TRD version has a nice grainy leather feel to it and I really like the exposed stitching. I'm sorta on the fence about the TRD logo, but what're you gonna do.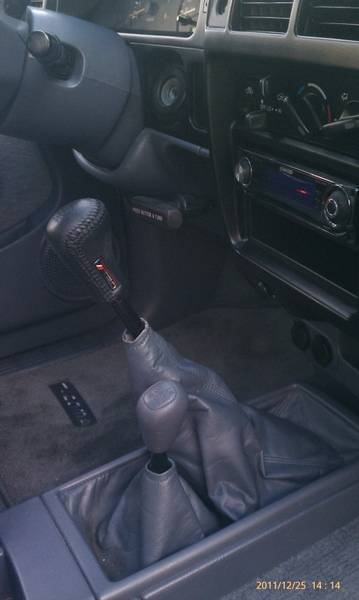 Which brings me to today (or yesterday). I'd been piecing together the following components by watching sales from various vendors since August of last year:
Toytec
/Eibach coils
Light Racing UCAs
Bilstein 5100s all the way around
2" Toytec (Deaver) AAL
Front differential drop
BPV relocation bracket
SS rear brake line
16" 2nd gen Tacoma TRD wheels ($175 for all 4 on craigslist, gotta love it!)
265/75/16 Goodyear Duratracs (load range C, the 6 ply tires)
... and it all came together. I'm thrilled with the result. The ride is so much better than stock. Gone is the front end sloppiness Tacomas are seemingly plagued with.
Before: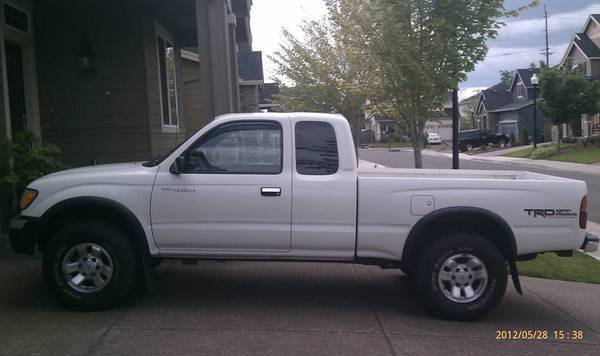 After: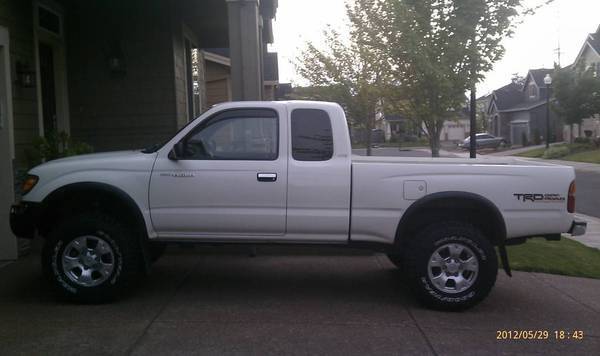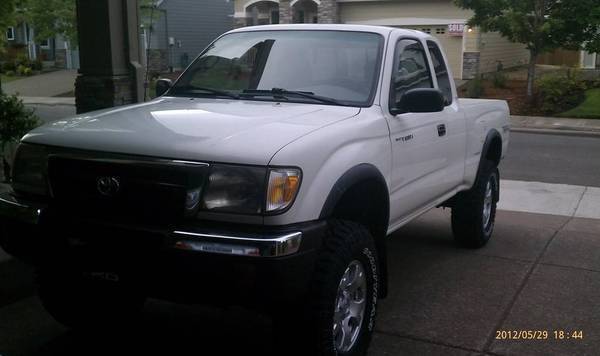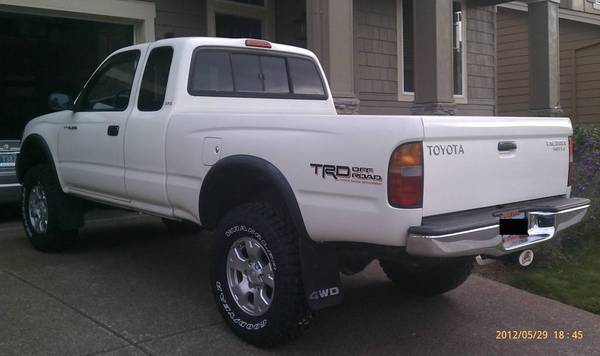 Next?
- Line-X bedliner
-
Smittybilt
steps (I don't need sliders, as I don't do any hardcore wheeling)
- Keyless entry and perhaps an amp, better speakers and a conservative sub.