So, I got this truck December '11 and have been Toyota addicted ever since. I use it every day to and from work, pretty much every weekend- wether I'm going hiking, fishin, campin, mtn biking, snowboarding...etc.
Living in SLC is a great location for anything outdoors, and this truck helps me explore and live Utah to the fullest.
EDIT: Just moved to Long Beach, CA. There are an insane amount of fire roads in southern Cali, so I'm planning on rallying them every weekend pretty much. Will be attending every meet possible too.
This truck isn't huge, but I'm very impressed with where it's gotten me! I just graduated college, meaning I'm on a budget- but really trying to get this truck where I really want it. It's going take a while, but I'm having a blast so far.
That being said, I might be uploading quite a few more adventure photos then mod photos.
This is what I'm rolling in as of 12-9-12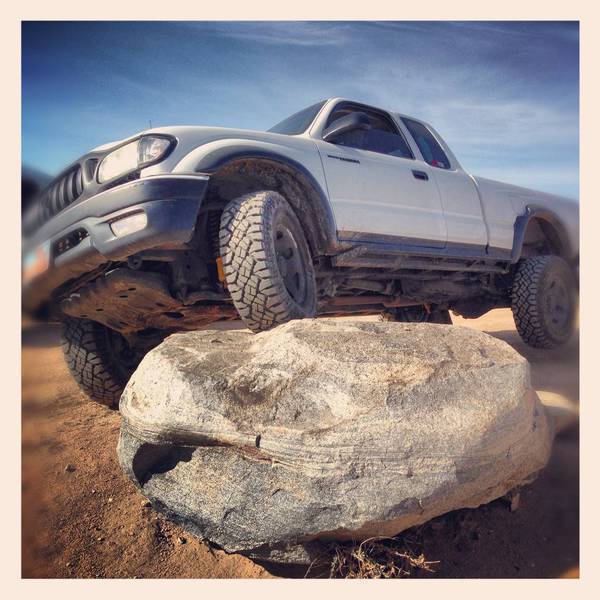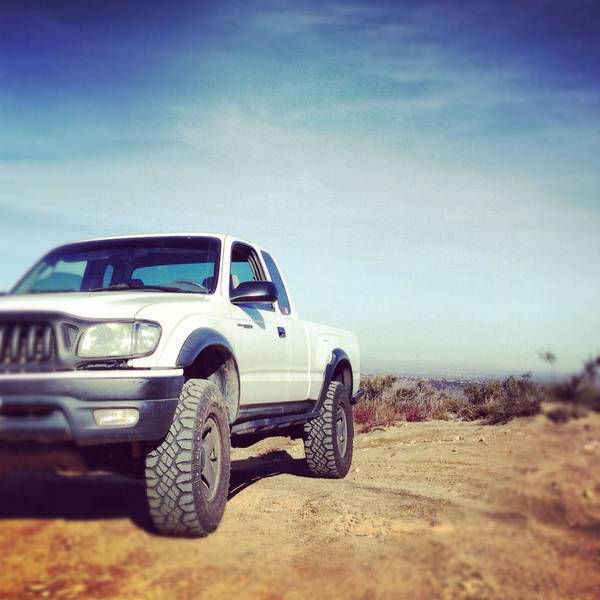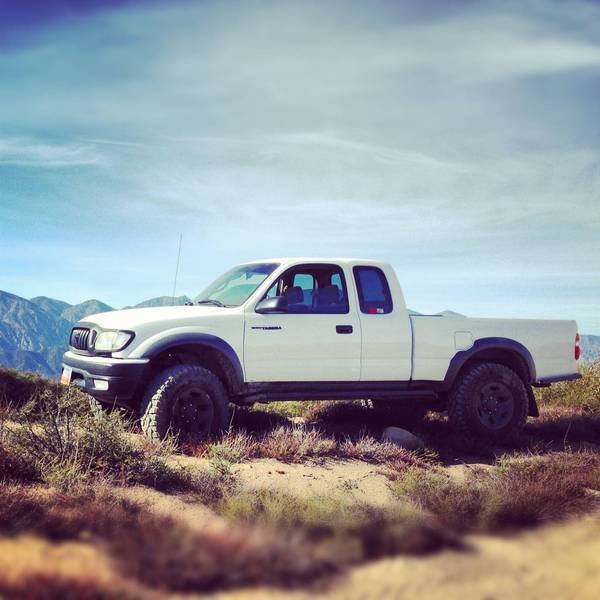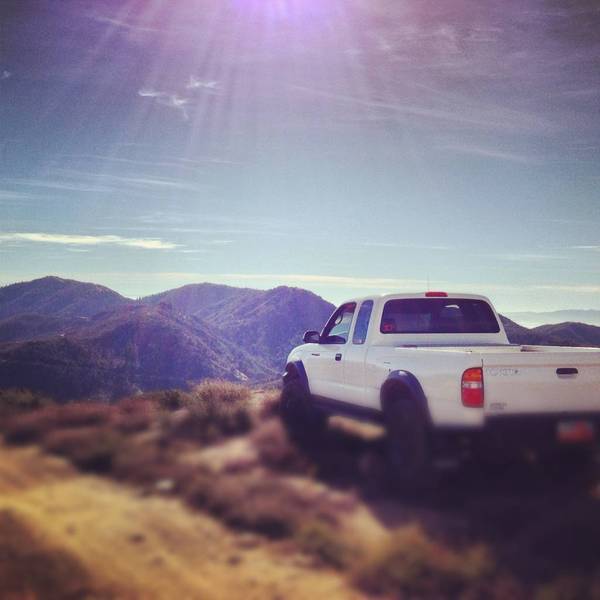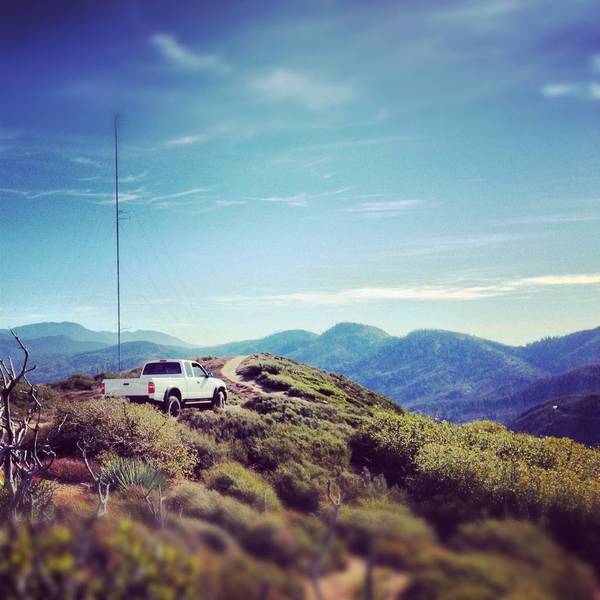 Here's how it looked when I got it: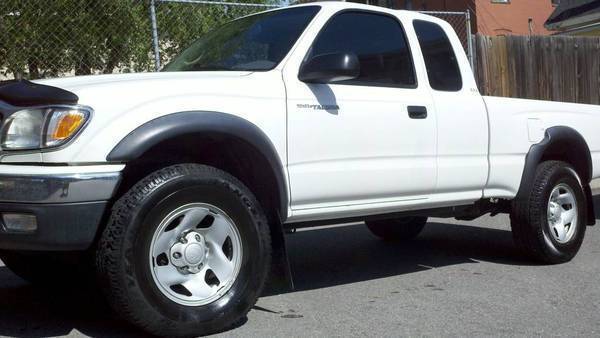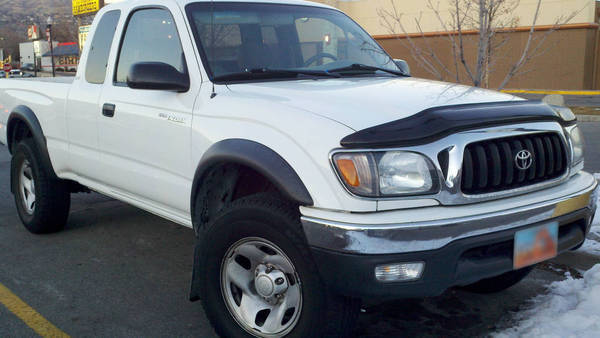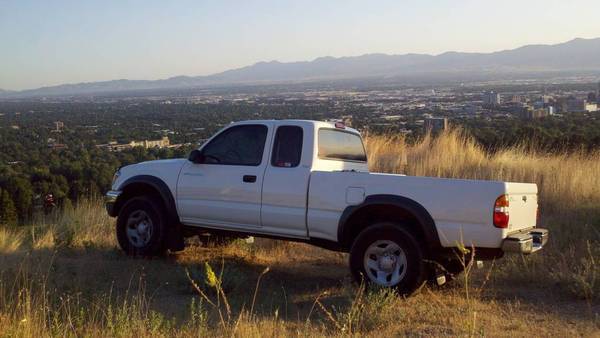 Here's as it sits as of 6/13/12: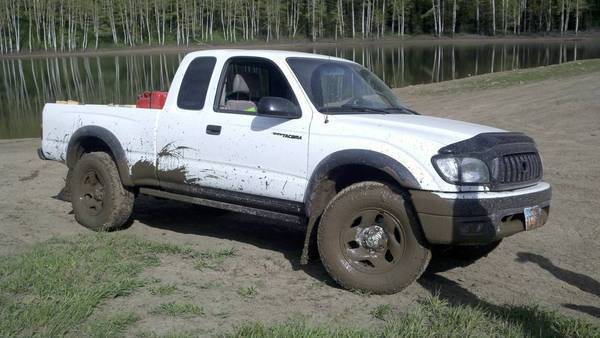 Current Mods:
Volant CAI: Stock intake for now, until I clean the
air filter
Uniden CB, external speaker, Firestick 4' antenna
3" Catback Exhaust
Headers
Clear Corners
Black Grill
Plasti-dipped bumpers/ emblems
Bedlined Rocker Panels
1/2 Way Built Sliders
ToolBox
2 Jerry Cans mounted
Hi-Lift mounted
Alarm System w/ keyless entry (CHIRP CHIRP!)
New headlight bulbs
Hertz speakers
Tires: Duratracs 265-75-16
Future Mods:
Mesh grill with offroad lights behind
Skids
Bumpers (just built rear bumper!)
Sound System (done)
Lift with Billy 5100's all around & Diff drop kit (just ordered full OME setup)
Winch
Wheels: Dip the stock- or get wider black wheels (dipped stock)
Re-tint my windows: (too dark to pass emissions in UT) (just re-tinted fronts and added windshield strip)
Line-X or Raptor Line the bed and toolbox
I wasn't a huge fan of the chrome, it started to look cheapy and pitted from all the salt/ mag-chlorite they load the streets with. So I took care of that pretty quickly with a new black grill that I plasti dipped as well as the bumper and around the clear corners I picked up.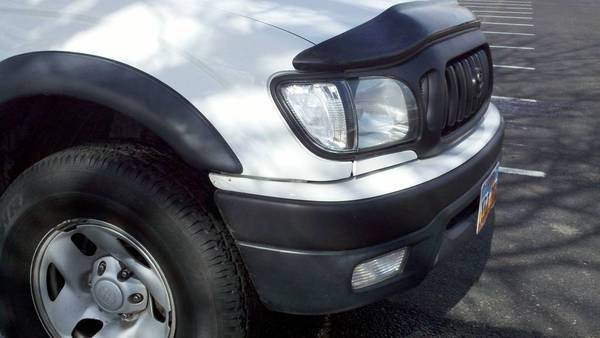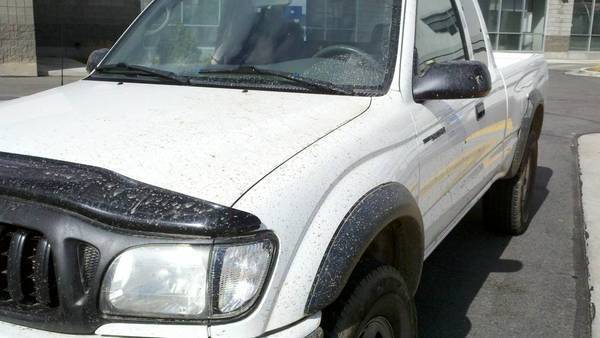 I've taken the lady to Moab a few times already, only hit mellow trails and biked a bunch. By far my favorite place to vacation.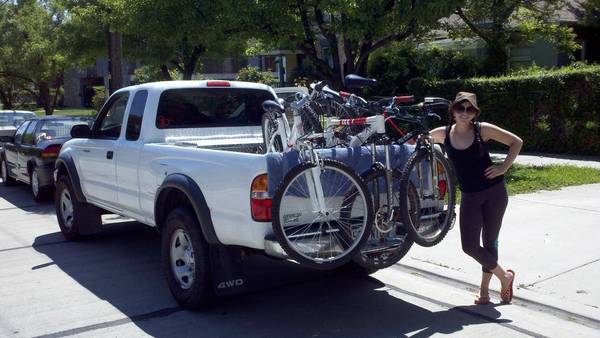 Met a dude named Donnie- Sparky36, and we have been wheeling a bunch. Unfortunately our first time out I blasted my rocker panel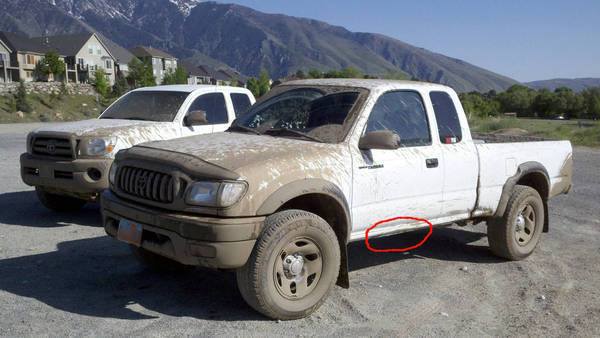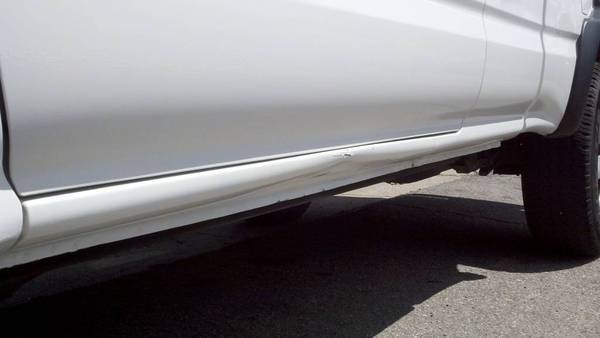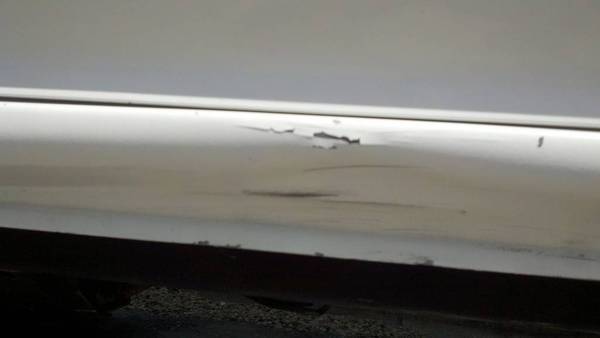 Also got a bit muddy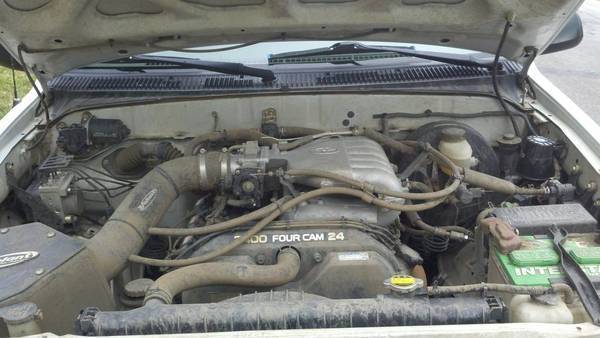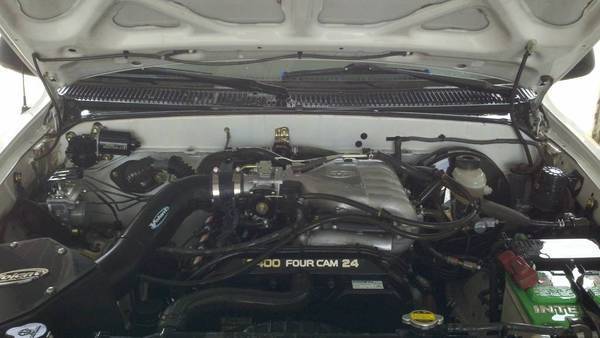 This blast on the panel was just inspiration to sand it down and bedline the rockers!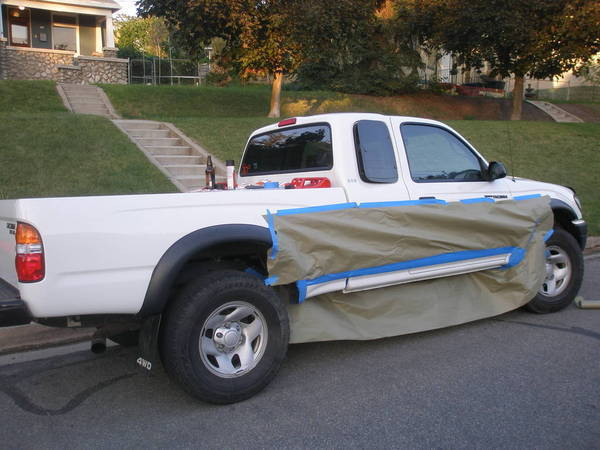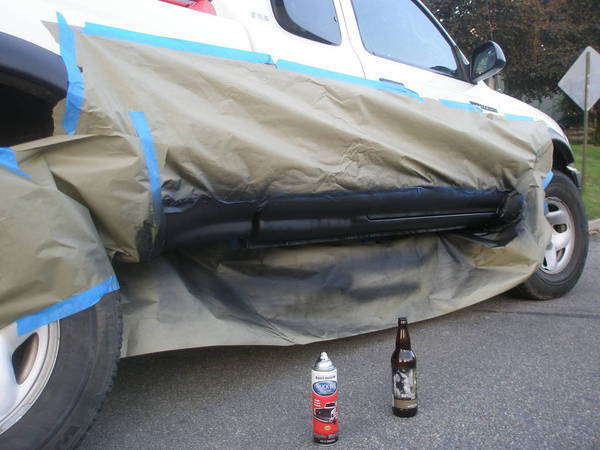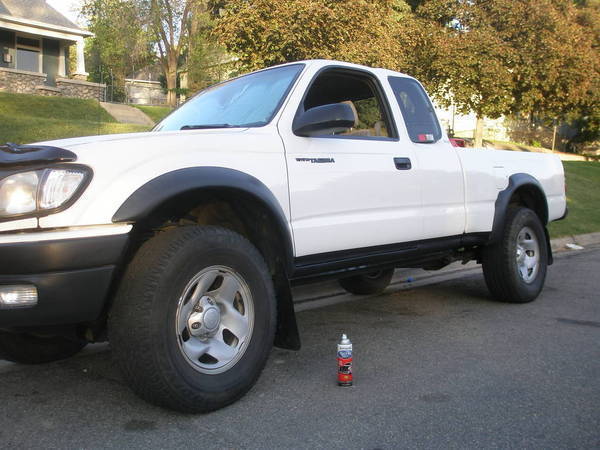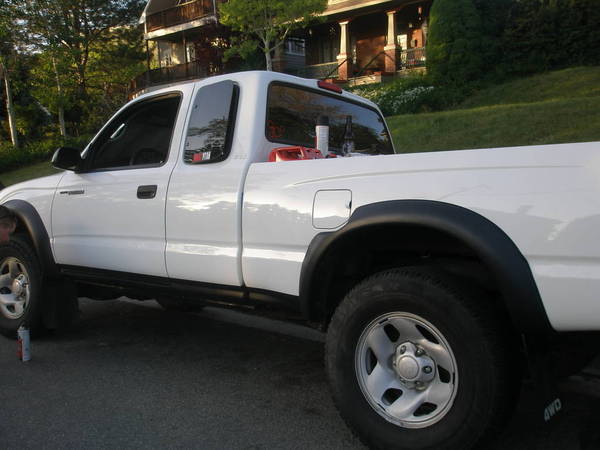 I think it turned out pretty clean for just eyeballin it!
Next up came the sliders, a buddy used some spare raw steel for me and fabbed these puppies up in a day, the next day we threw them on- just in time for the Moab meet. They are just bare- bones for now, just enough to get by. I plan on finishing them up soon.
Cleaned the frame then tacked the mounting plates on.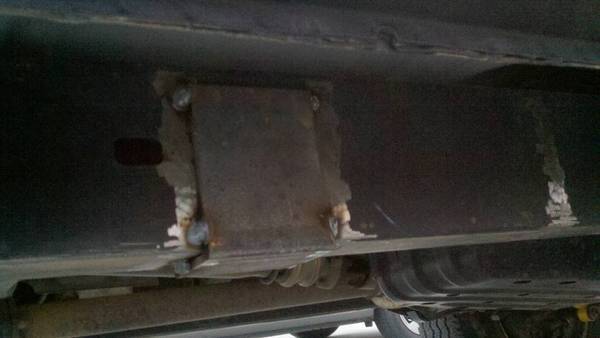 Steel brushed them, then bedlined em!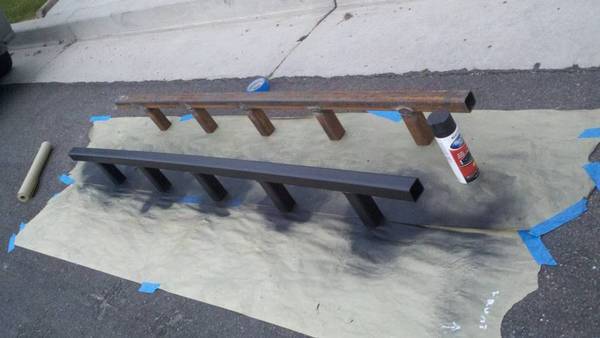 My buddy Dylan is super handy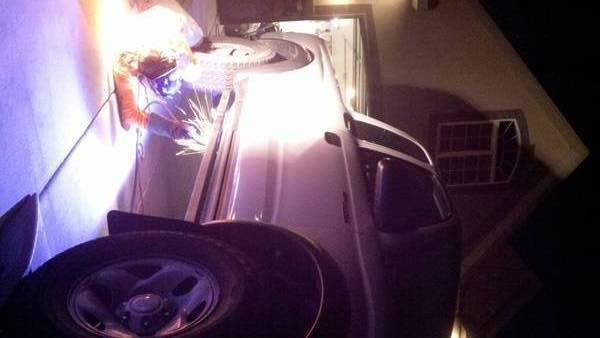 Here's how they turned out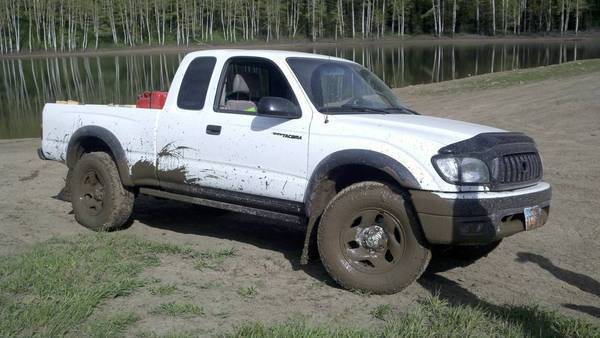 Can't wait to finish them, because they sure weren't wide enough to prevent body damage on this one!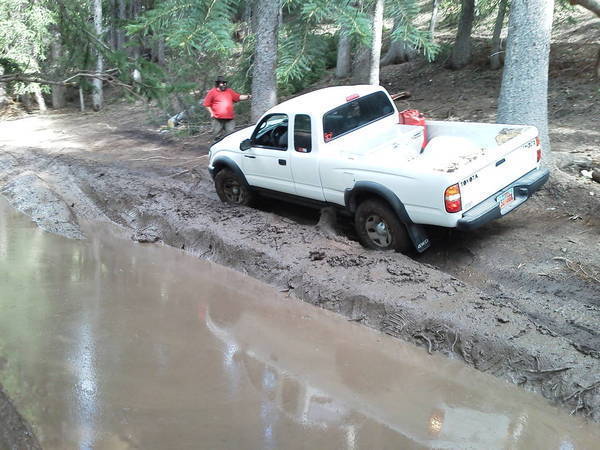 My passenger headlight went out, so grabbed these puppies and tossed them in.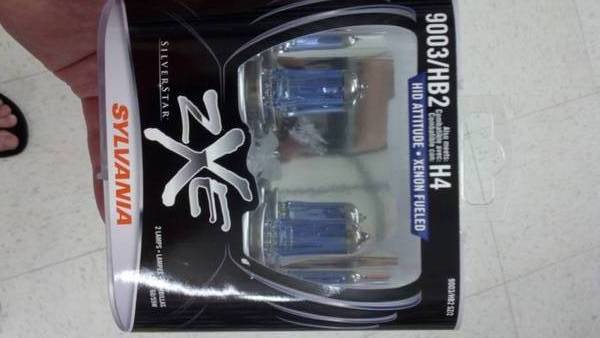 Next up came the Hi-lift and Jerry Cans!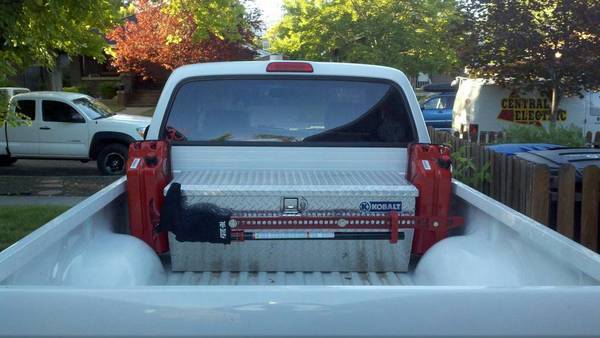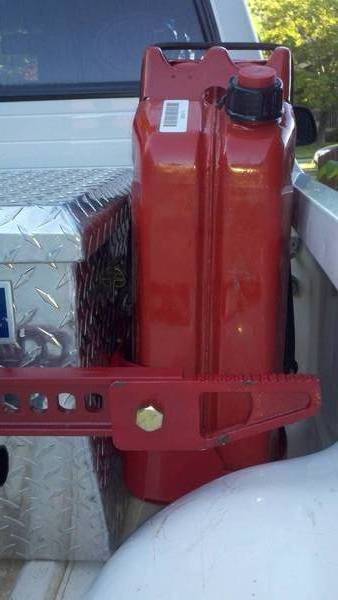 That pretty much brings us up to date on what I've done in the past 6 months! Can't wait to get more done.
Built my rear bumper!