Ive had my 03' for 5 years now and alot of the (important) things I have done to it are b/c of TW. I wanted to have a sweet build thread and this is going to fall short. I should have alot more pictures of the truck than I do but will continue to get more. Whats cool about the builds on here is the step by step process from start to finish, with emphasis on the suspension IMO. Unfortunately (too scared i guess) I missed out on one of the best parts about buying a lift, DIY
.... Toyota installed my OME lift but on the bright side one of the guys working on it owns an 02' 4runner and wants the spacer lift I originally had.
This is it now
List of things I have spent money on: starting with the first to present.
Pre- Tacoma World
Tinted windows with front window tint strip ( a must)
2'' spacer up front and 265/75/16 BFG AT
ERG ( i think) in-channel window deflector
Raider vagabond topper
Replaced silver trd badge with black (idea credited to a friends silver 04' trd)
K & N CAI and 1'' rear block
After joining TW:
Dipped front emblem
Deckplate mod and still waiting to do grey wire mod but i have the $2 in needed parts
Wet Okole seat covers through group buy
OME complete lift kit. 881 coils with 10mm enhancer kit, nitro charger sports, dakars, rear BPV relocate kit
Going from the spacer lift to OME was an awesome upgrade and when I went to pick it up I had to look twice to notice the new stance. It is noticable though, I went up about 1 3/8'' in front and 7/8'' rear. Kinda surprised the rear didnt come up more but I am not complaining, although I do have slight bro-lean. Really makes me want to take off topper for awhile. I wanted the 10mm enhancer kit for down the road once the coils break in and settle which is pry causing the lean. Anyways the ride is sweet, I have no vibes and it tracks good.
Future things to do, that may not happen for awhile:
BAMF sliders
rear bumper (make unknown)
TG low profile bumper
I really want the front bumper so I can throw on some extra lights, probably 2 hellas (model unknow)
Grey wire mod so I can throw some snow and occasional mud
Cant think of much else now, but I will fill in the blanks and add anything note-worthy when I can. Thanks to anyone who I've asked for tips or advice on things!
Random pics that I will work on getting more of...
This is with the spacer lift and a good old power washing
to show that paint... I have quite a few rock chips and some other scratches, looks good from this distance tho
Lift on and had to see some flex
Wet Okole, Taupe/black, and the mistakenly-given? free? center console cover
Deckplate
Short and unchallenging trail to an overlook on my way to work in ND. Grey wire mod could have been utilized...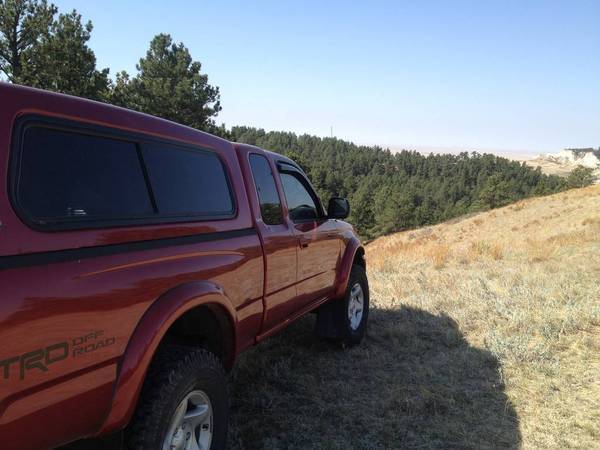 My two favorite possessions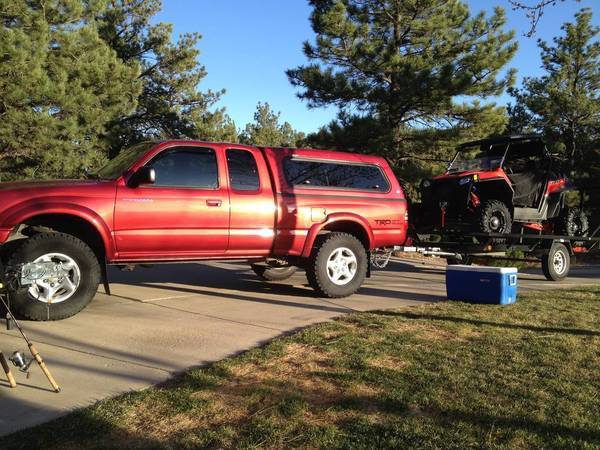 Thanks for looking!