After thinking it over I made my front hangers for the chevys out of square tubing. I placed the hangers ~7-2/1" forward.
Moved the rear shackle mount 1-1/2" to the rear due to the stock shackles hitting the aftermarket hitch mount that I cut for shackle clearance for my OEM leafs. Now the shackle angle is better and the springs can fully compress. I have yet to get longer shocks but will update when I do.
I moved my stock E-brake cable down to follow the springs. In the stock location, the cable would hinder full droop.
Short shocks at almost full droop.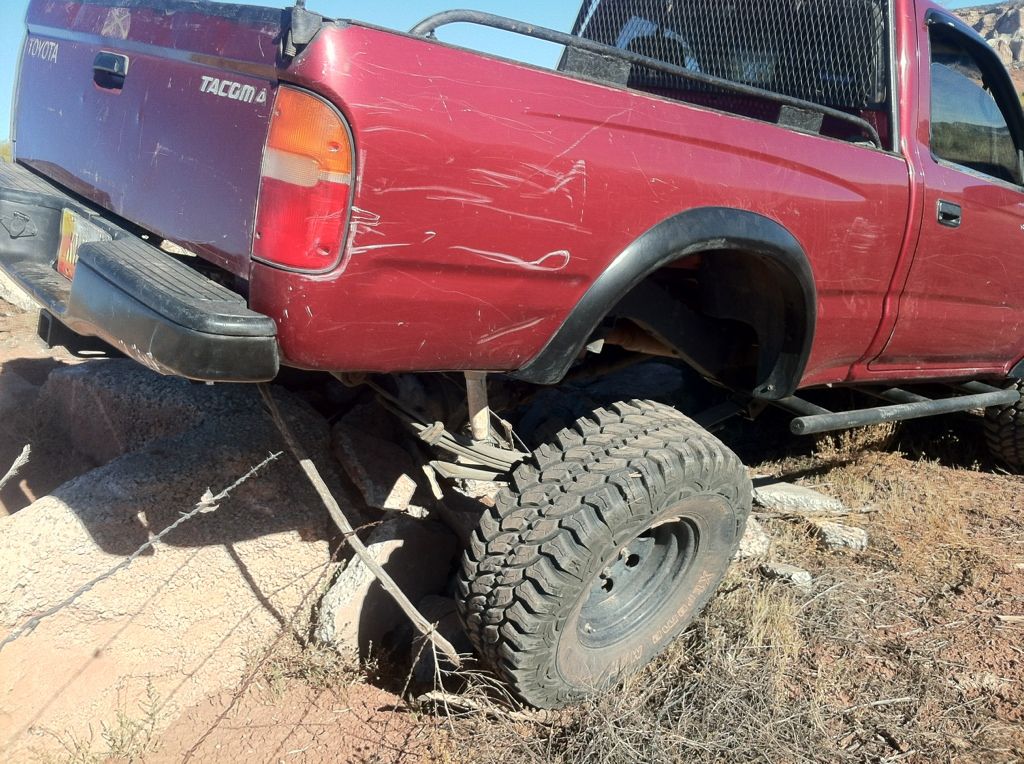 Sitting next to a stock GMC Canyon.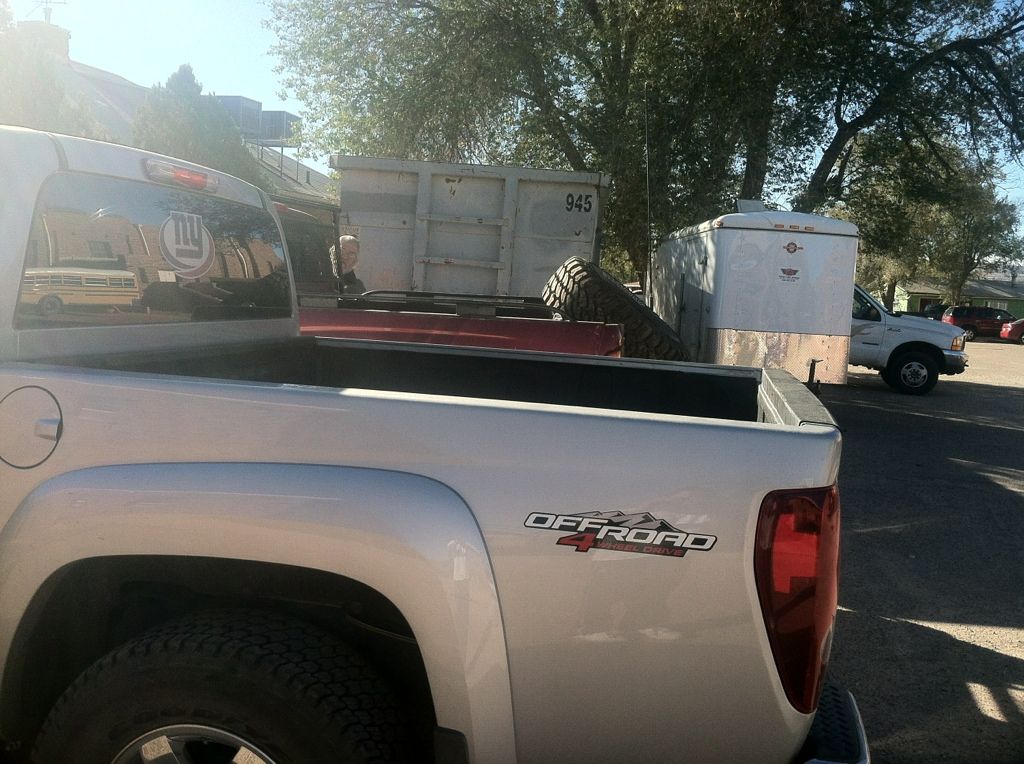 Sitting on levelish ground.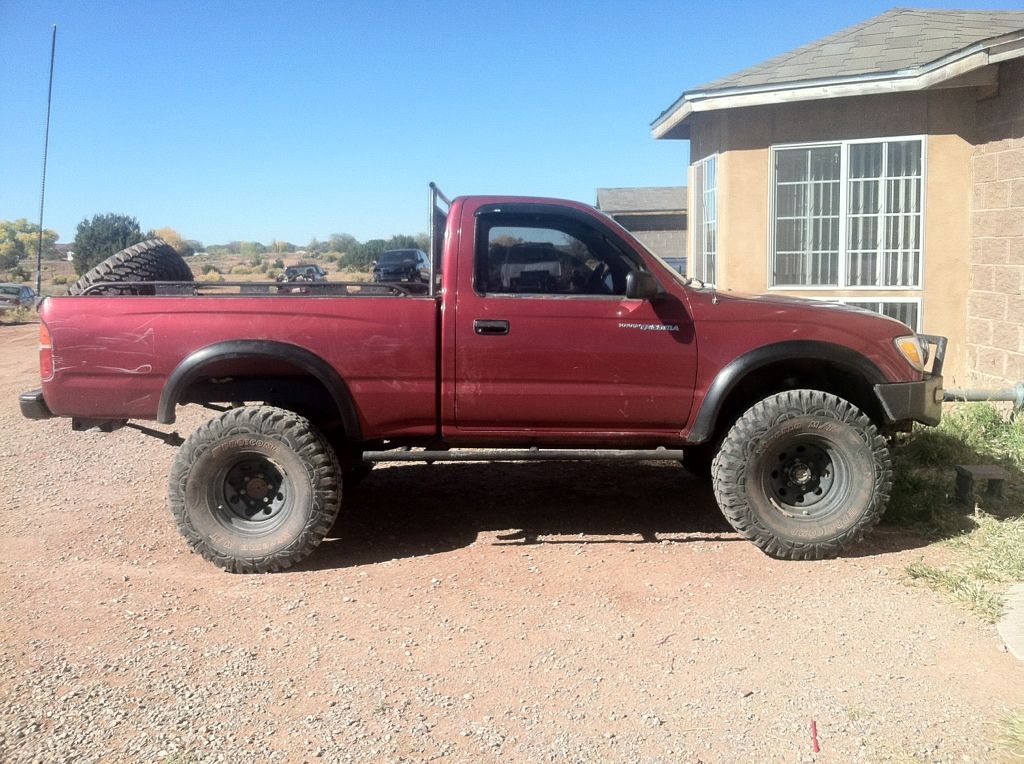 Location of the tire at stuff.