Tacoma World! How's it going? I posted this up on TTORA's Garage but wanted feed back so I'm putting it up here as well. Welcome to my build.
The truck is a 2003 Tacoma TRD SR5 4x4, Manual with the 3.4L V6 and towing package. The previous owner put a 2in body lift and 1in diff drop on. They are still on.
Here she sits about 2 months after purchase (no work yet)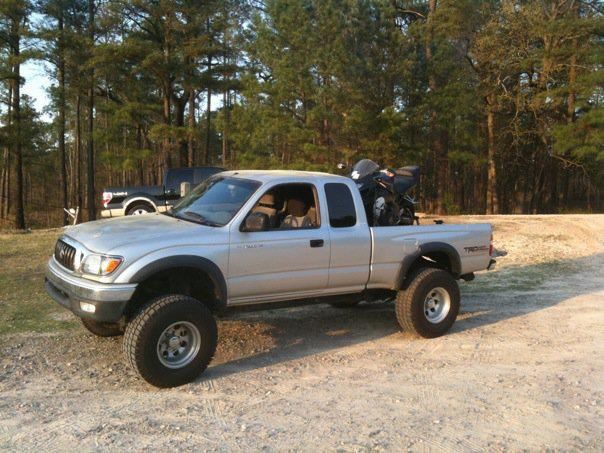 Since the picture, the following work has been done (and I got the pics to prove it)
Deck Plate Mod w/K&N (
HERE
)
All Pro
Rock Sliders (
HERE
)
Custom Equipment Mount (
HERE
)
Cadillac Alternator Swap (best 40 bucks I've spent) (
HERE
)
Bose speakers, 6 (got em for free, figured why not)
1200lb Clutch and Flywheel (only work I did not do, out of town...)
Current: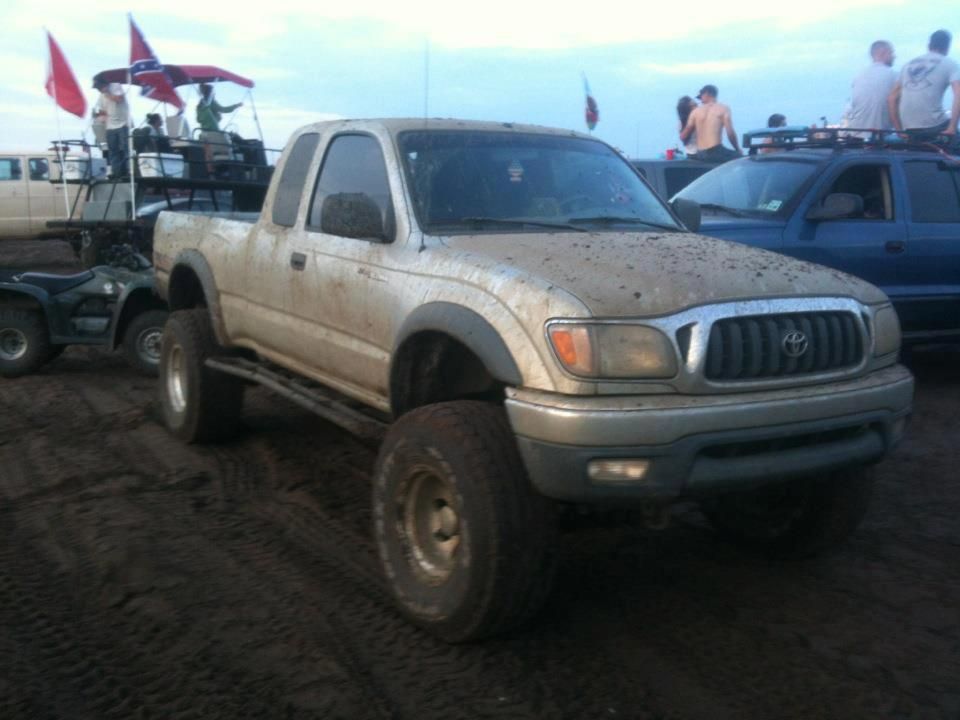 I'll get a cleaner picture eventually...
I love wrenching and have big plans for this truck. The last project was really my motivation to start this build thread. I'll keep it going if you guys like what you see. End Game for the truck: LONG TRAVEL.
Ok enough build up, time for the build pictures!