Quote:
Originally Posted by
Pingo
So I called around and les schwab had the cheapest alignment I could find. They said it would take about 45 minutes. Well about two and a half hours later they come out and ask if they could show me some things and hands me this quote to fix everything :
He told me to get the alignment within specs he had to "make my steering wheel way off". So now when driving straight my steering wheel is almost a full 180 degrees turned. Completely blocking my rpms and the cruise control is pointing straight down so I bump it with my knee sometimes. Really quite annoying.
Here are alignment specs: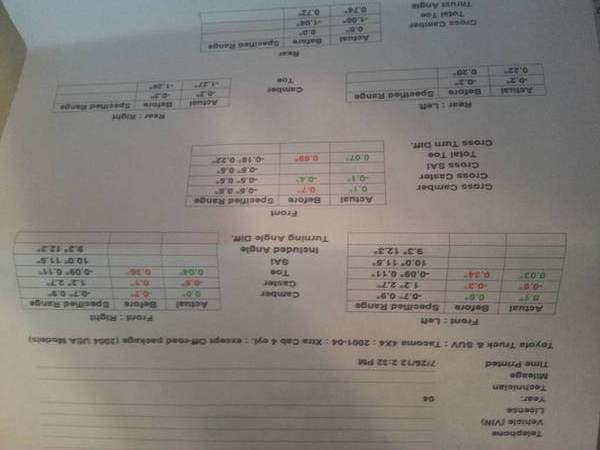 interesting...I hope I don't have that issue when I get my OME setup.