Alright finally decided to make my thread! Here's a little back story...
Really wanted a TRD for a long time and four doors and green, however this little gem popped up with only 68k miles and after finding out they don't make manual quad cabs I decided to go for it. The color has started to grow on me the more black I add, and I seriously love my truck! This will probably be a slower build as I'm a college student but I'm always wanting to spend too much money on my vehicle... It's a problem.
Suspension:
OME 881's up front
Nitrocharger Sports all around
Dakar leaf pack
Tires/Wheels:
285/75/16 Goodyear Wrangler Duratracs
TRD Tundra "Ivan Stewart" edition painted gunmetal
Exterior:
Partial de badging
Plasti-dipped badges
Bestop Supertop
Interior:
Boston Acoustic speakers all around
Pioneer FH-P8000
Armor:
Lighting:
Morimoto mini D2s retrofit
Cleared and blacked headlight/corner light/fog light housings
Future:
Full OME and dakar leaf pack
255/85/16
Deck Plate mod
off road spot/flood, back up, as well as new retrofits for lighting
window tint
all chrome to black
New grille
(Purchased and awaiting install)
armor all the way around!
Roof rack
stealth 8 or 10 inch sub w/ amp
Sound deadening
Wet-Okoles (Waiting for next GB)
CB
Possibly a bed rack
Probably more I'm forgetting as time/money are available!
Most current picture :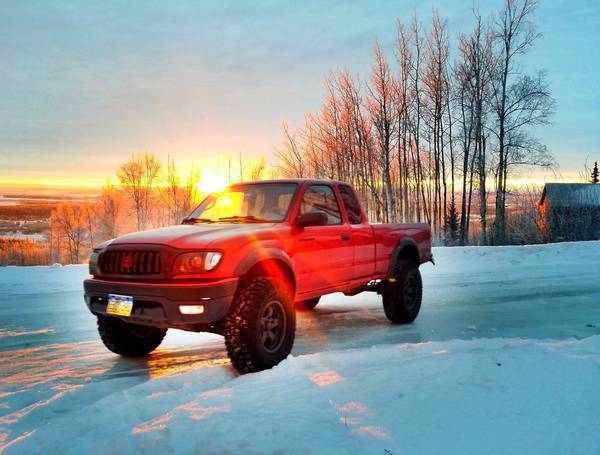 When I got it :
First partial debadged and plasti dipped!:
Retros:
Up at Mt. Hood: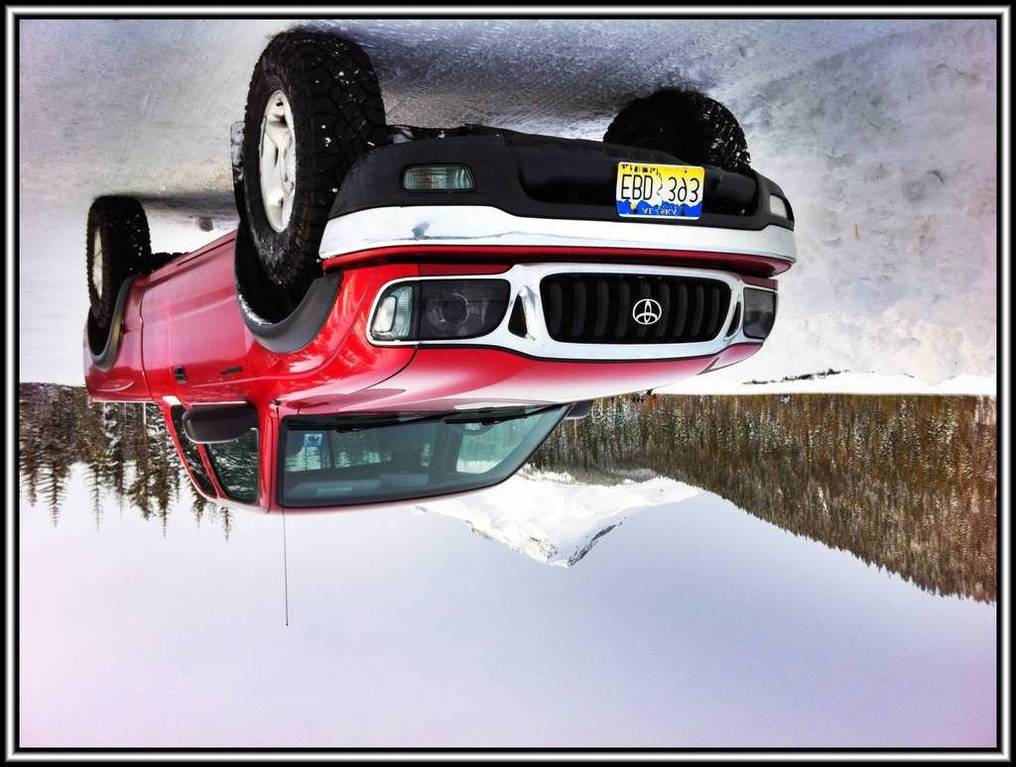 Painted my Ivan Stewarts I scored off craigslist for $120 for all 4!
Installed Bestop: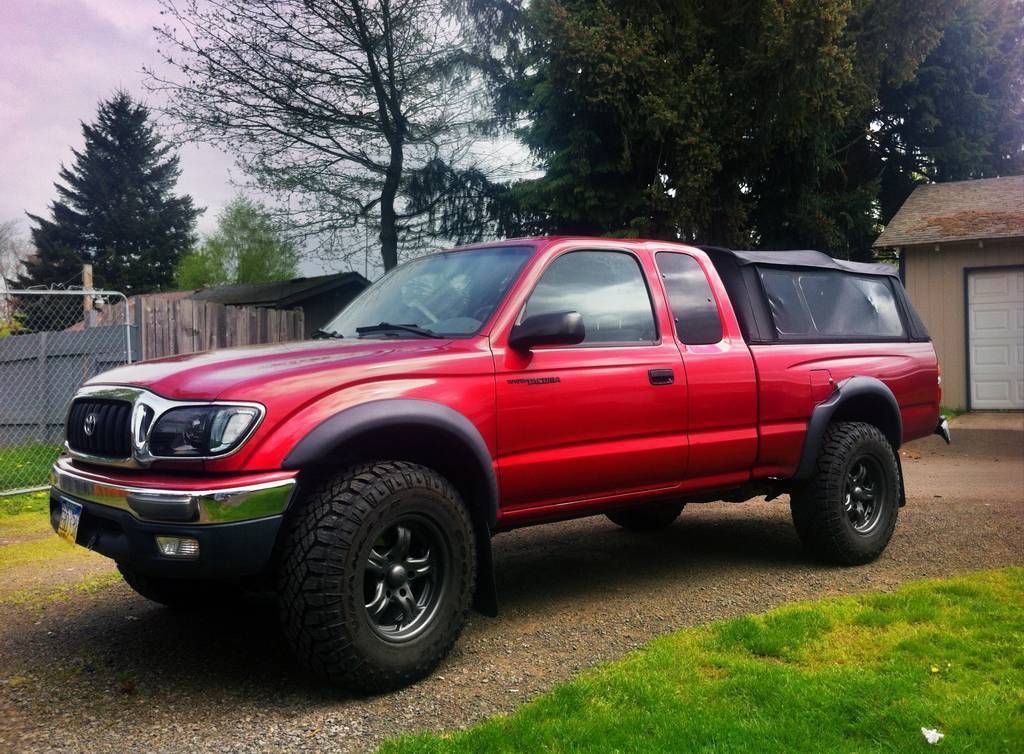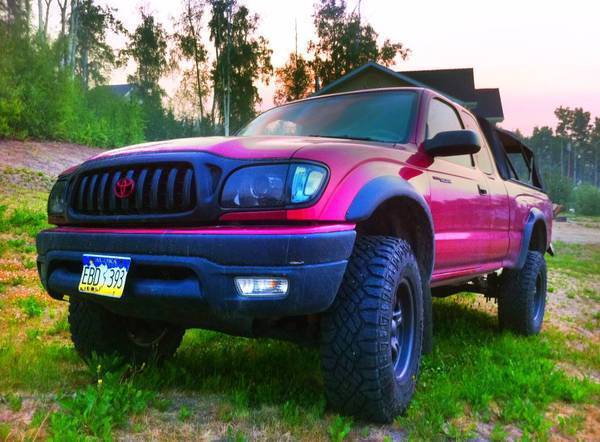 Thanks for looking... Love this site and truck and looking forward to owning this beast for as long as I possibly can!