Ive had this 98 single cab 2.4l truck since 04 its gone through a few different routes. I don't have pics of everything but ill post what I can. I got the truck with a 28" bfg all-terrains, stock gears a Fabtech kit front and rear. UCAs, coils, shocks, aal and rear shocks. I cant say much at all about that kit except it will lift your truck, my ride was crap and I destroyed it just putting around. not happy so I wanted something more...LT!
here it was as I bought it in 04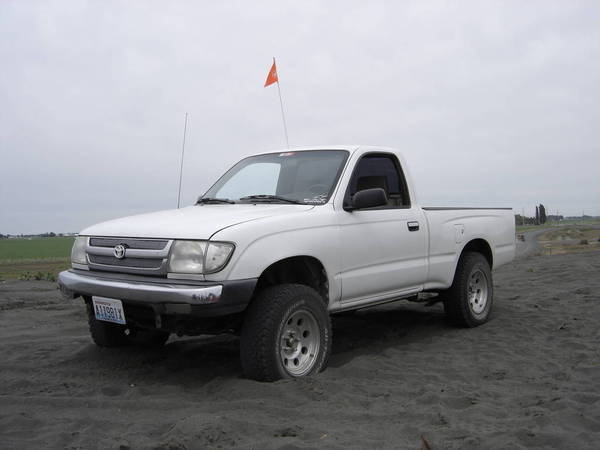 here is was a few hours later... tweaked the driver crossshaft, steering tie rod, uca and smashed my fender.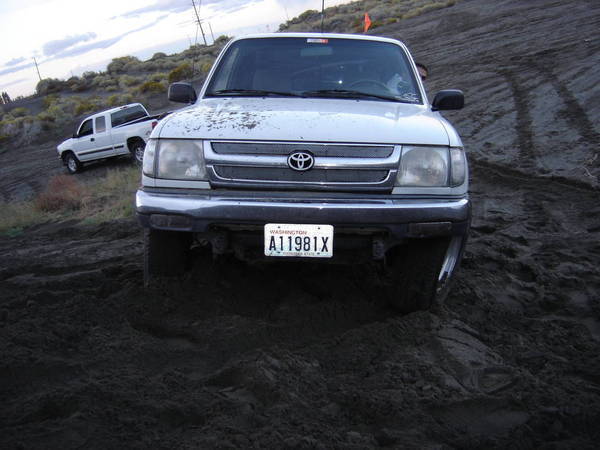 here's where i need to find some old build pic builds sorry. I pushed the order button on the total chaos LT kit after that fiasco.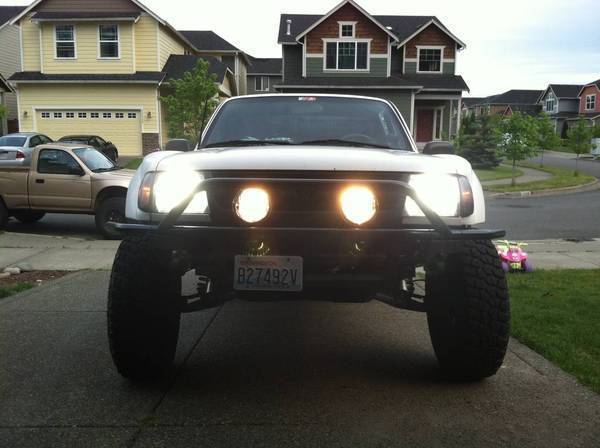 with the front done and front fenders installed things were missing... bigger tires, gears and locker, engine bolt on's and rear suspension. I went with the deaver J59 prerunner pack not really knowing where I wanted to go with it. I pulled my besides and did a simple shock through the bed mount. it was a huge plus over the fabtech crap. I eventually bought rear glass. this whole time I built my truck and lived in Seattle, WA and got looks everywhere I went. there arnt many prerunners in the Pacific North West.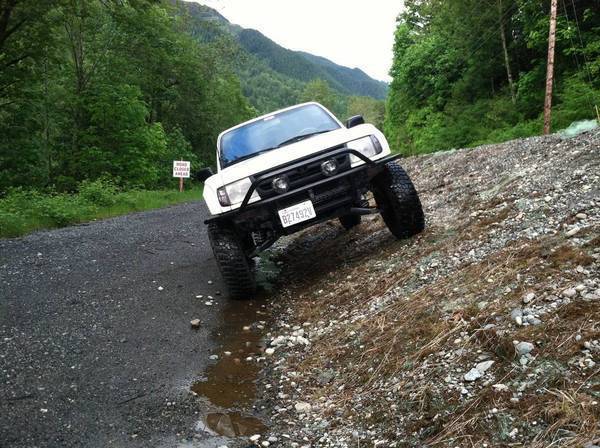 Washington
off-road shops up there i felt were "installers" so I did the task of building it all myself with the help of my friends and much pizza and beer. I built a rear dual spare carrier with some free time.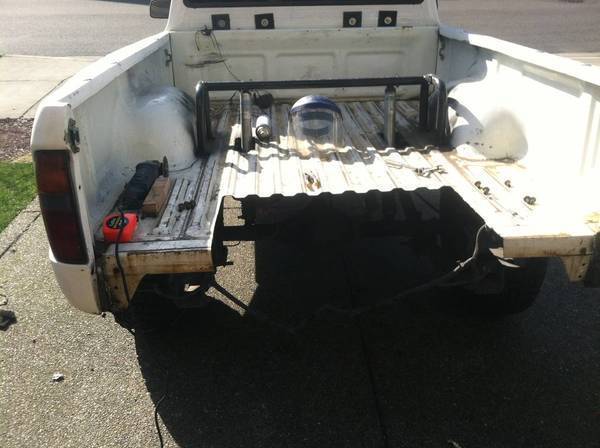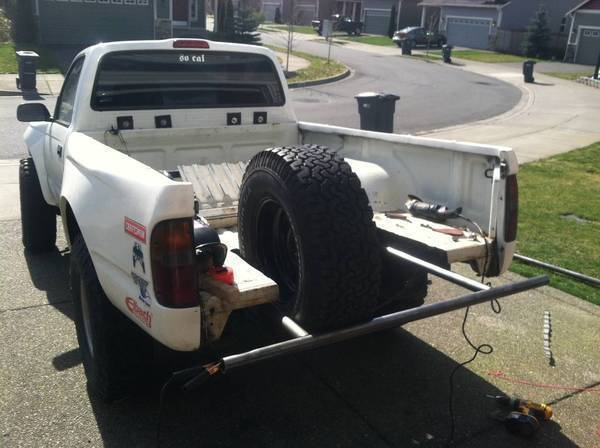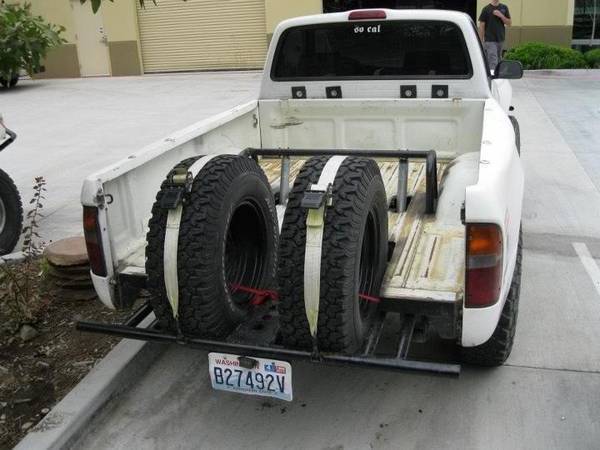 and a front bumper(skid plate coming)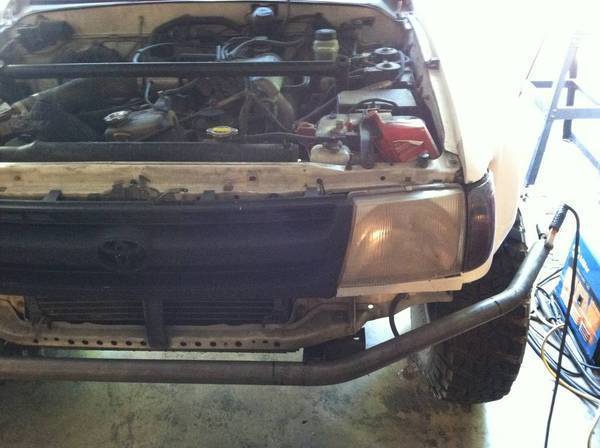 I was fortunate enough to recently move down here to San Diego where the flood gates open yet again on a portion of the build. the first week here I headed to Ocotillo with a few TW members, i had a blast! but my rear just wasnt keeping up with the front, I wanted more!
heres that day.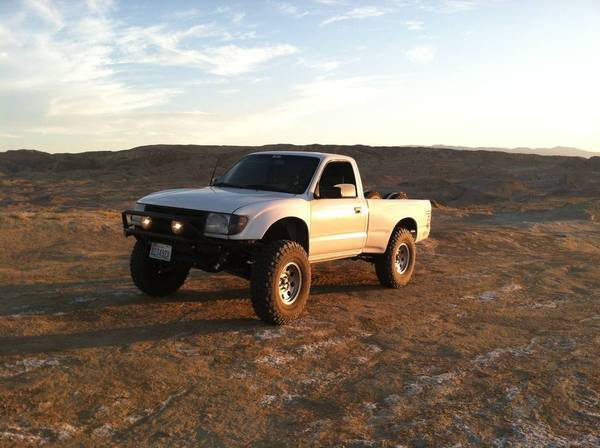 a few days later I found a member on TW selling a complete rear bedcage, shocks and F67 deavers. I jumped on it, but this time due to time constraints for the upcoming desert trip and not having my garage setup yet I had Brian at American Motorsports do my install. He knocked it out in 2.5 days..insane! I was able to hit the desert again that weekend and test it out. here's a link to my 1st test run, its not much but i wanted to slowly come up to its potential.
http://www.youtube.com/watch?v=gEvrRGpxqI0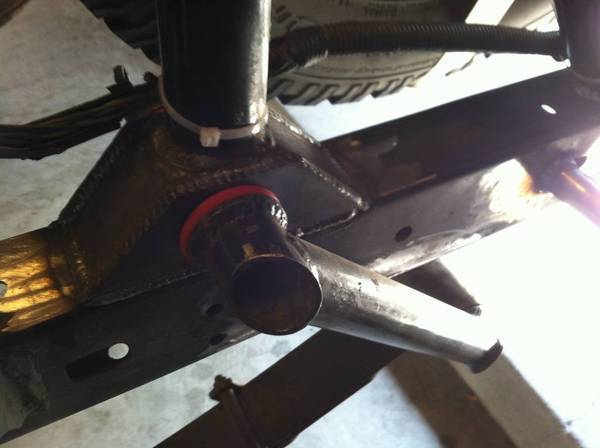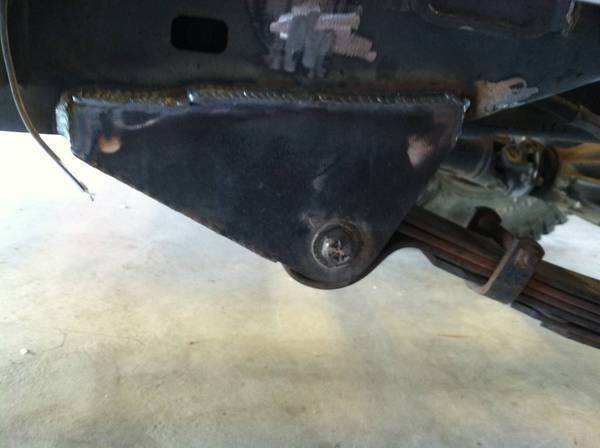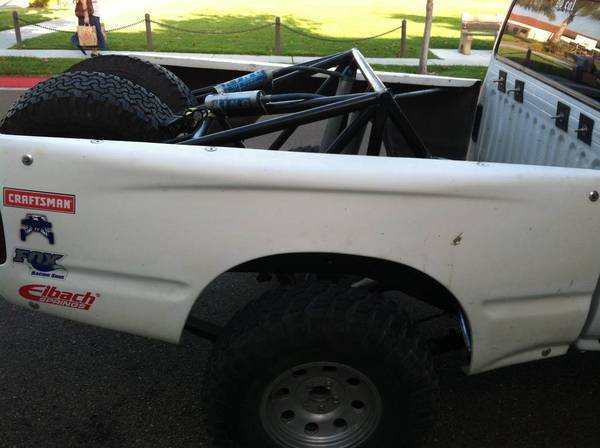 truck ran awesome!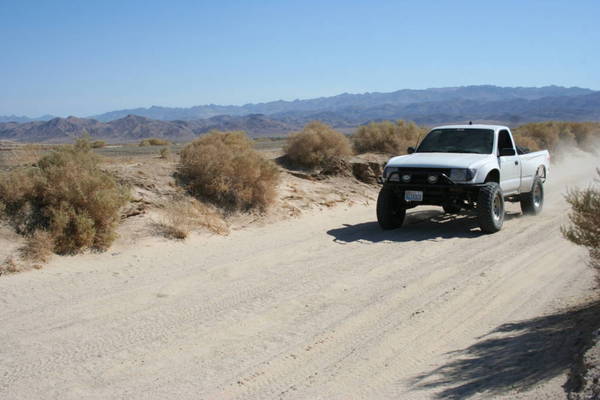 I have a bolt on's, gauges, VHF radio, aux lights, HID conversion kit, the usual stuff..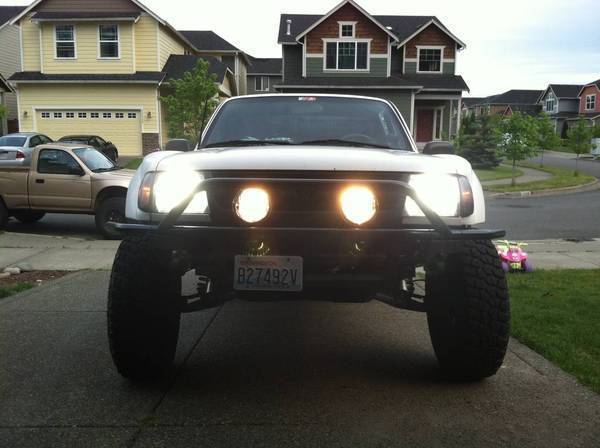 Im addicted now! though I think i was when i first got my truck just didnt know it. heres some links to videos of my last Plaster City/ Ocotillo trip with the guys.
http://www.youtube.com/watch?v=km7TBXVyM0k
http://www.youtube.com/watch?v=mXdQgbjxonI
http://www.youtube.com/watch?v=QNbdWY76aYk
http://www.youtube.com/watch?v=vOIutE5Tw1g