Well, I decided I would start my very own build thread.
As she currently (8-11-2012) stands: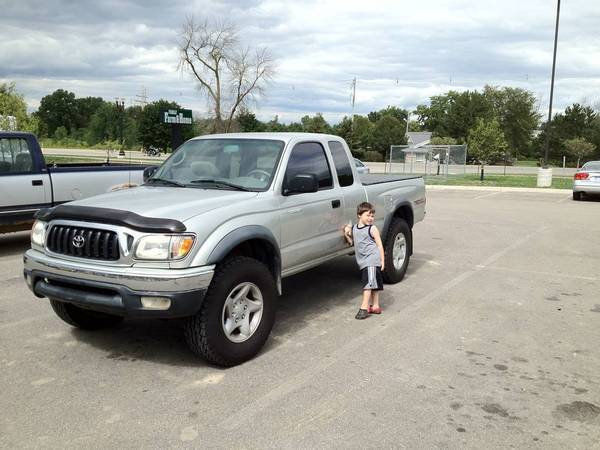 Picked up the truck in February 2012, flew down to Omaha, Nebraska to get her. Drove it up on bald-ass BFG A/T's. Was hectic, drove up through 2 snowstorms and it was the middle of the night. Almost wrecked it half a dozen times due to drifting. The rear-tires were so bald, a small gust would break the rear-loose over the ice and snow.
It is a 2002 Tacoma, 4x4, TRD, SR5, Xtra Cab, V6, Manual Transmission and manual transfer case. Silver color. 90k miles on it. Frame and body in beautiful shape. Body has NO rust or blemishes. Frame had a TINY amount of surface rust on the rear-shock attachment points.
When I brought her home (Don't mind the dog trailer in the background):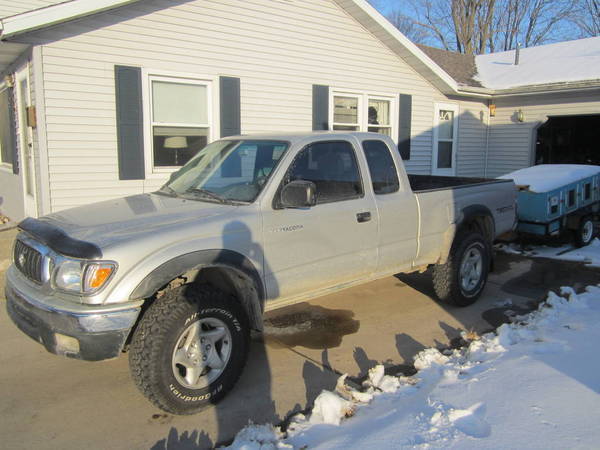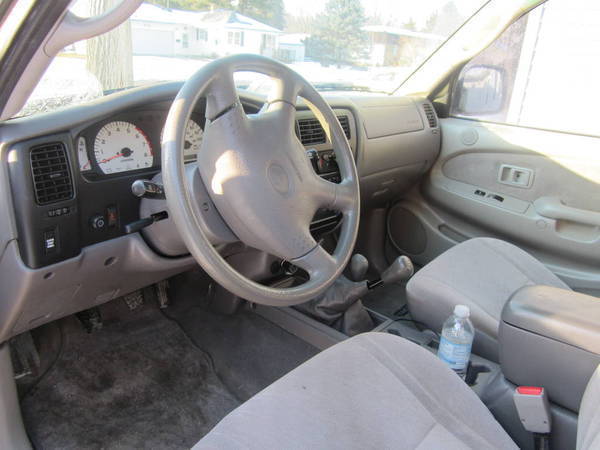 Currently: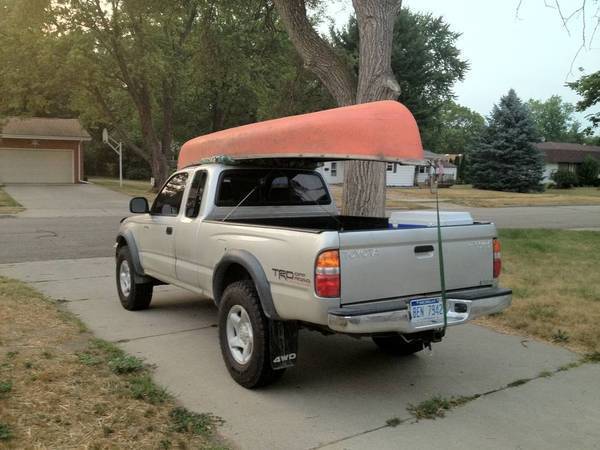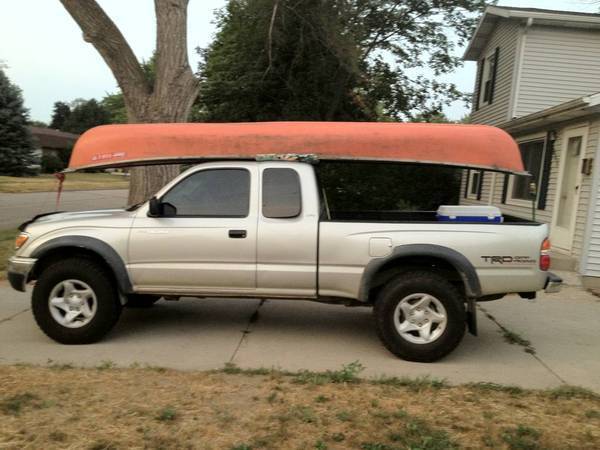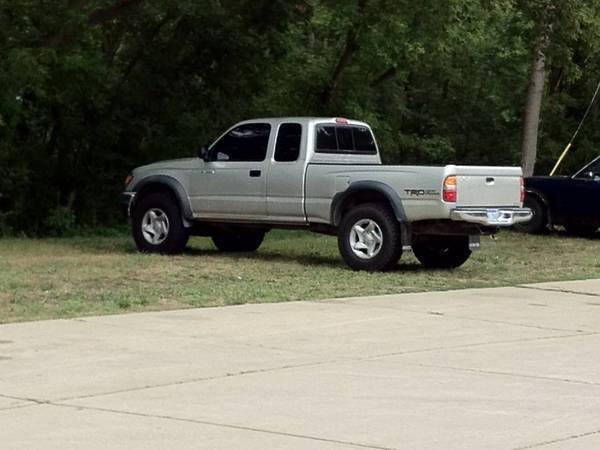 Current Mods and status:
-Grey-wire mod
-DRL Disable
-Clutch-Pedal Linear-Spring Swap
-6" Deckplate Mod
-Trimmed Throttle-Body Gasket
-265/75R16 Falken Rocky Mountain Tires
-Soft
Tonneau Cover
-Aluminum Quarter Window Latch Repair
-Class III Hidden Hitch
Future Mods:
-Addicted Offroad Armor (Front bumper, rear, and sliders)
-Complete OME setup, with Dakar rear-springs
-Depending on how it goes, steel 15" wheels and 33" tires
-TRD Supercharger
-Headers and exhaust
-URD 7th Injector Kit
-Herculine Bed Liner
-Strip and recoat rear-frame
-Possibly LR UCA's
-Front sway-bar removal