I got a 1998 Tacoma a few months ago for my first vehicle. Thought i may aswell create a forum post on my build to keep track of my progress.
Got the truck with 220,000 miles a few months back. I dont have any pics of the truck when i first got it but i havnt done many mods to it.
This sight is awsome and really helps me use all that left over money with all the member's mods and ideas.
Vehicle:
- 1998 Toyota Tacoma
- 2.7L 3RZ-FE I4
- 5 Speed manual 4x4
Performance:
- K&N CAI
- 0 Gauge Grounds
Wheels and Tires
- LT265/75R16
- 16" Steel rims
- 31" AT tires
- 15" aluminum rims
Front:
- Front
ToyTec
3" Spacer
- Front Dif Drop Kit
- Removed sway bar
Rear:
- Rear 5125 Shocks
- Rear Betts Springs 3"
-
AllPro
Extended Brake Line
- BPV Bracket
Lighting:
- HID Projectors
Mods:
- DC XL 12" sub
- DC 2.0k amp
- Diff breather relocation
- Delta black lock box
- Tons of recovery gear
- 48" Hi-Lift
- Relentless plate bumper
- HID projectors
- K&N CAI
- Uniden 520XL CB
- 4 foot firestick
When I got the truck it was bone stock: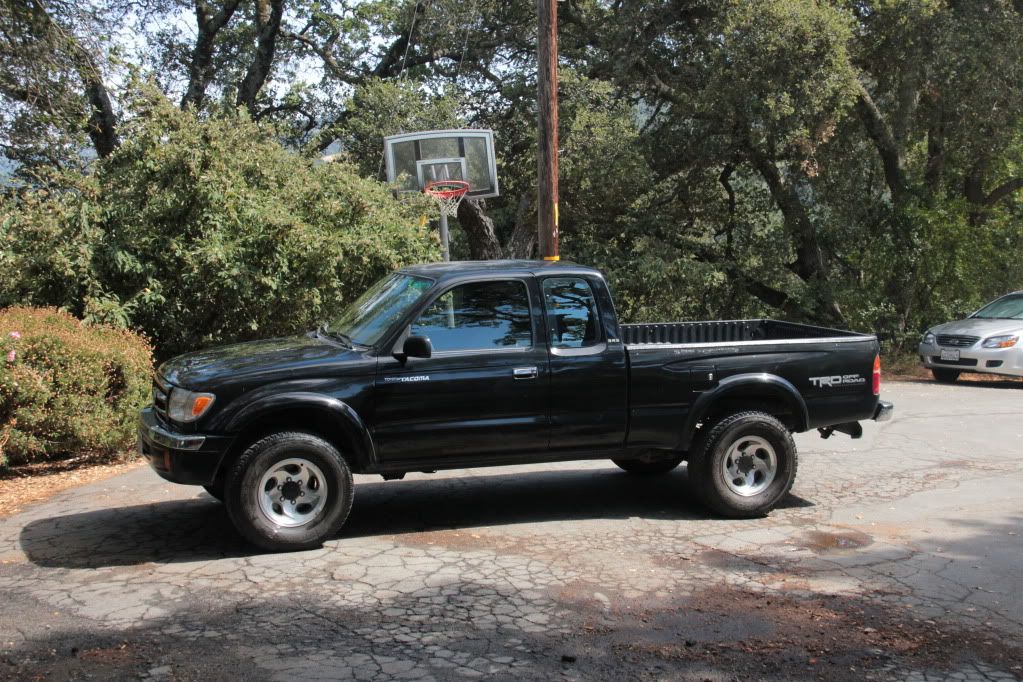 Now (8/27/12):