Hey all, figured i might as well go ahead and start one of these, no major mods yet but I'm startin here very soon since thankfully i just paid for college, so stick along for the ride, its gonna be a good one
as she sits today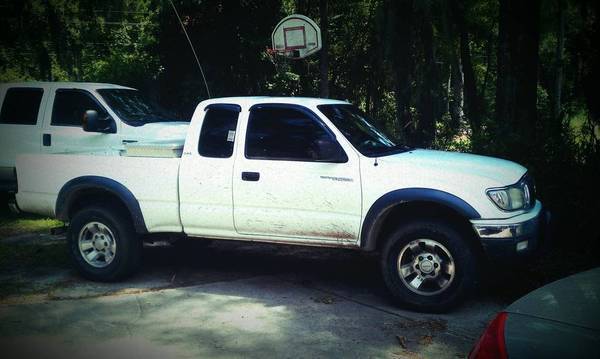 Specs:
2004 Toyota Tacoma PreRunner SR5 Extended Cab
3.4L V6
Automatic Transmission
Exterior mods:
Westin Bull bar w/ blacked skid
UWS toolbox
whip antenna
AVS window rain guards
Removed mud flaps
Debadged
Interior mods:
Kenwood head unit
2 Almani 12" subs w/ Boss 1600 watt amp
JVC 6x9 door speakers (front doors)
Suspension:
stock (for now)
Tires/wheels:
265/70R16 Goodyear Tracker 2 on stock PreRunner wheels
Lights:
had 8000k HID's with 55w ballasts (blown bulb)
now 6000k xenon bulbs (
autozone
)
blacked tail lights
Misc:
TRD 3rd brake light cover from sockmonkey
TRD league decal from sockmonkey
So basically she is just a decent looking DD for now, but here is the planned mods
Exterior:
Front tube bumper Prerunner style (either
4x innovations
or baja bumper)
Rear tube bumper (baja bumper)
Sliders w/ kickout (BAMF)
In bed spare tire mount (snobord552)
Satoshi style grille
MetalMiller grille emblem
New skids to replace OEM
Interior:
Wet Okoles maybe?
Weathertec
floor mats
Remove 60/40 seat, put in 2 bucket seats
Suspension:
Either.....
OME 3 in. complete lift with new front and rear shocks, 883 coils and AAl (possibly new dakar leaf pack)
OR....
4 in. spindle lift (
camburg
, fabtech, ...?) with 2 in. AAl and 1 in. shackle w/ extd. rear billy's (
Toytec
)
Tires/wheels:
285/75R16 or 285/75R17 Treadwright Wardens or GuardDogs
on either Mickey Thompson sidebiters or Level 8 Guardians (bronze)
Lights:
Retrofit Morimoto Mini H1 6000k
Hella 500s for baja bumper
DIY mods:
Deckplate mod
Rear diff breather mod
maybe some others...
So i definitely cannot recall the order in which i did all these installs and what-not, so ill just work down the list...
Here is the Westin bull bar with blacked skid, blacked grille emblem and the xenon bulbs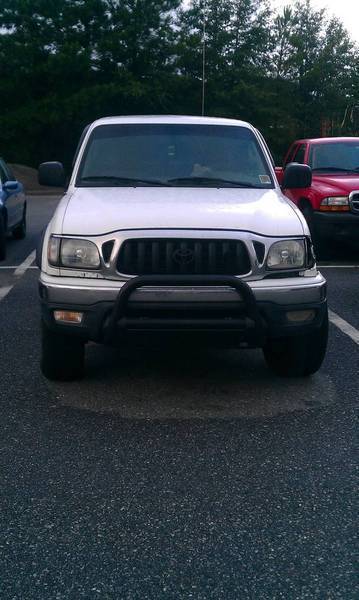 My subwoofers/amp and box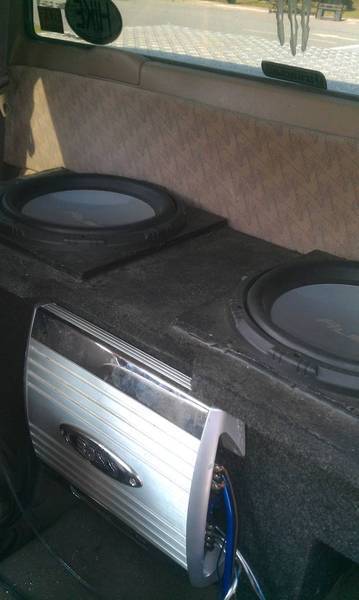 the HID's when i had them, the light lenses were really cloudy (clean as a whistle now!)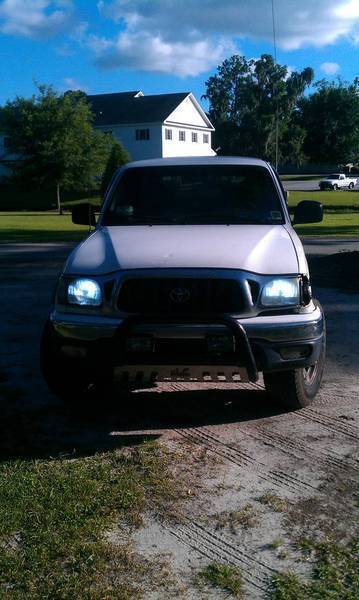 the 3rd brake light cover and TRD league decal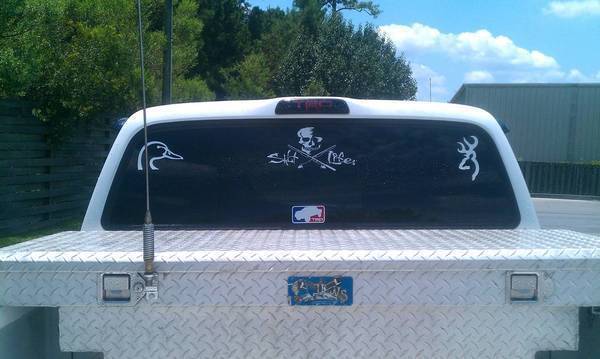 one of my favorite pics of her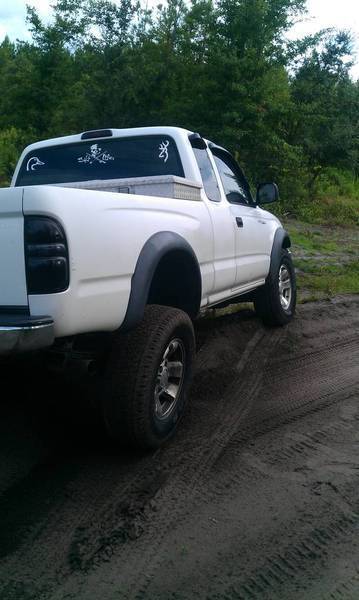 thanks for lookin! more to come veryy soon