Well, I've been watching my Dad's build (
http://www.tacomaworld.com/forum/2nd...ers-build.html
) since 2008 and have been waiting to find MY TRUCK! I will be driving soon and have been saving for a 1st Generation Tacoma project to work on and make mine. After looking at a lot of trucks we brought this home over the weekend!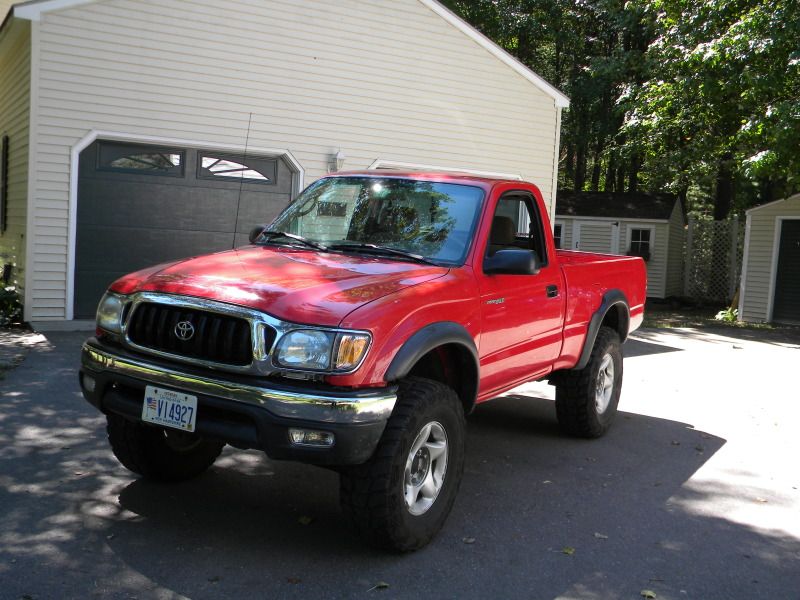 It's a 2001 Tacoma regular cab 2.7/5-speed/4x4 with a Rough Country 3" lift and 33's. It's got 160,000 miles on it and has the following new parts:
New frame from Toyota including new brake and fuel lines
New transmission
New alternator
New power steering pump
New upper and lower control arm bushings
New upper and lower ball joints
New front and rear brakes
New axle bearings
New back bumper
New oil pan
New spark plugs
New windshield
It needs some cleaning up but I have a nice solid truck to start with. I'm excited to join the Tacoma family!
Here's a few more pics...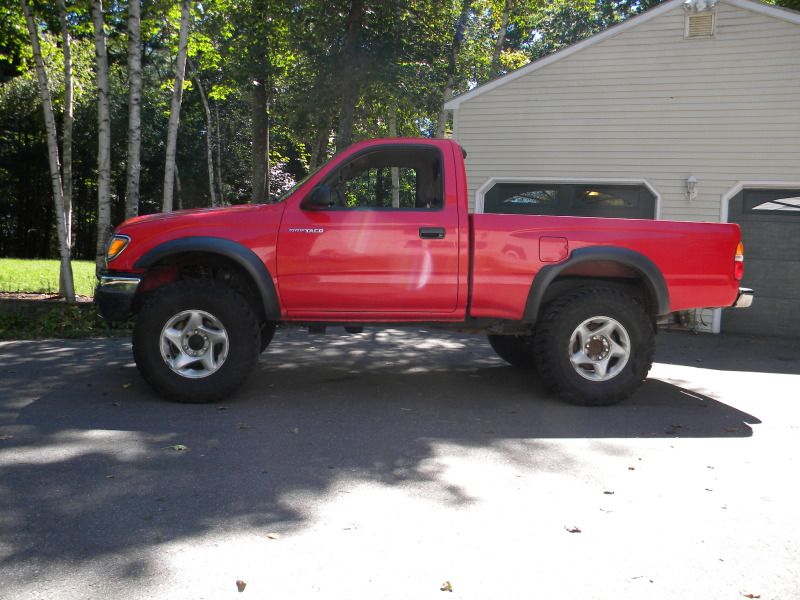 New frame -- Thanks Toyota!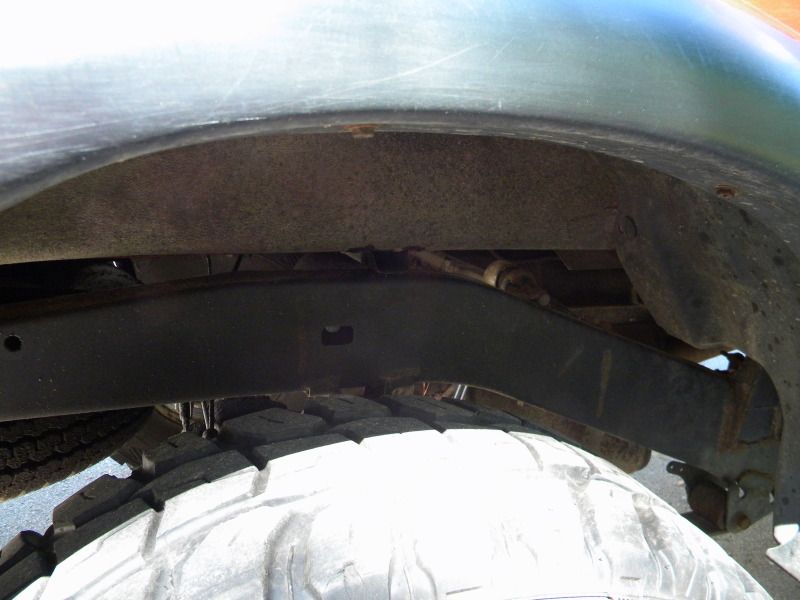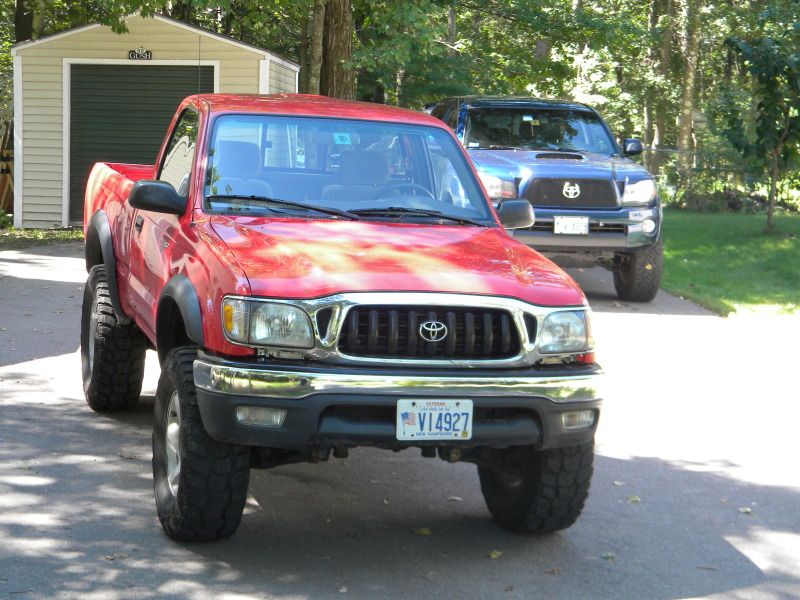 33" Kumho Road Venture MTs with some life left in them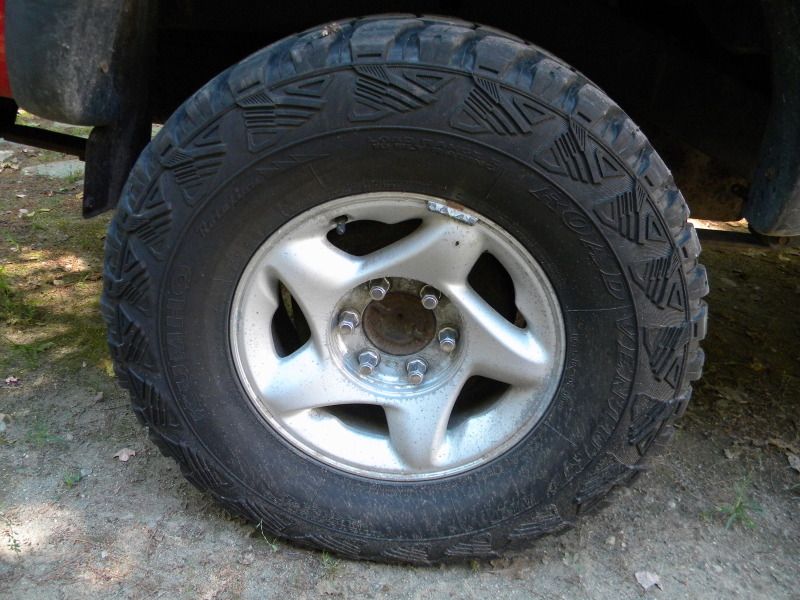 Mine and Dad's...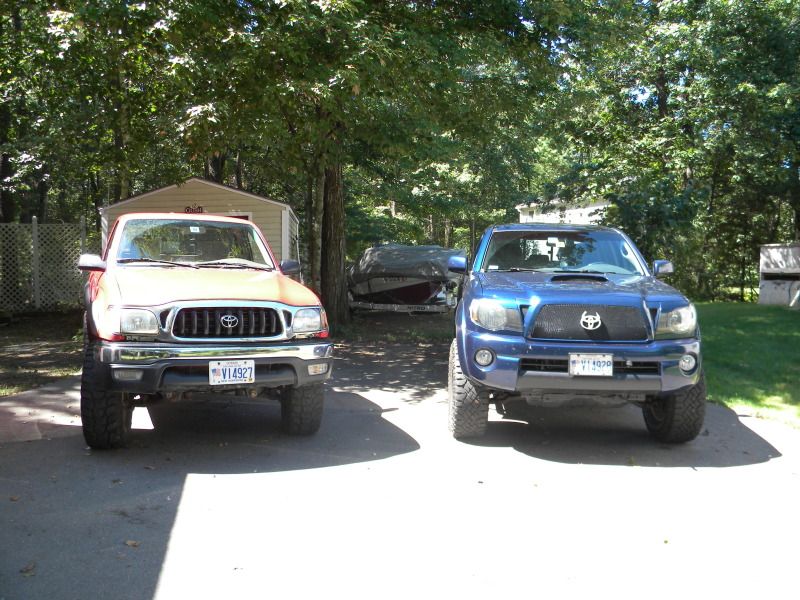 Thanks for looking! More to come!!!