Hello, my name's jake and i have a taco i recently bought. Im a complete rook when it comes to builds and lifts and all that but ive always wanted one as my friends all go riding. I used to own an old toyota pickup with rancho lifts and a roll cage with a bimini top. the truck rolled and they cut off the top hence the roll cage. I got it that way from my stepdad and that truck was a beast back in its day. unfortunately i had to let it go. Now I want to have my own build. This is my attempt on a budget and inexperienced build. So be prepared for tons of questions bc i dont know sh******t
.
Heres my yota when i first took it home...
First order of business is to get it nice and clean...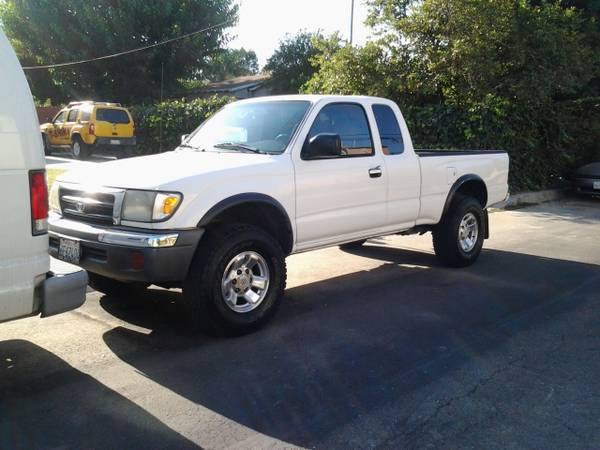 that should increase my MPG for aerodynamics!