Bought the truck damaged from a friend. Building it back to its former glory and making it my daily driver. This should be interesting.

Picture below taken by the previous owner before it was damaged. It helps to see what I'm working with.
I got the truck cheap because my friend was driving down the highway and the balljoints apparently failed and the wheel and tire broke off and stuffed up under the truck. When I picked it up from the Body Shop parking lot a year later it had grass growing up into and around everything. It looked awful and the front passenger side suspension was trashed but this is my 4th Toyota and I have ALWAYS wanted a 95-98 so I went ahead and bought it. I paid $1,800 cash. I have a clear TN title in hand.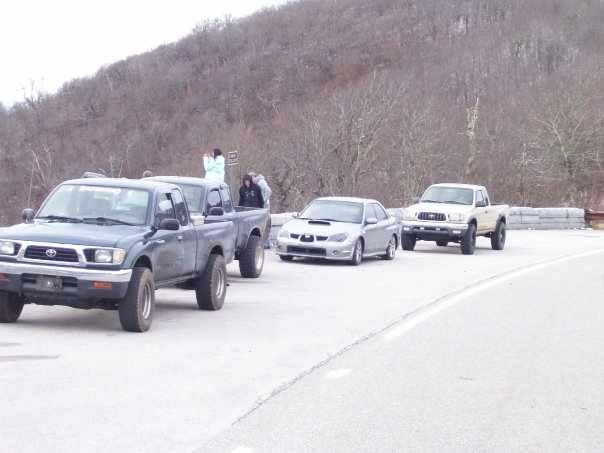 The day I brought it home, looking rough but I got a great deal and I see a lot of potential.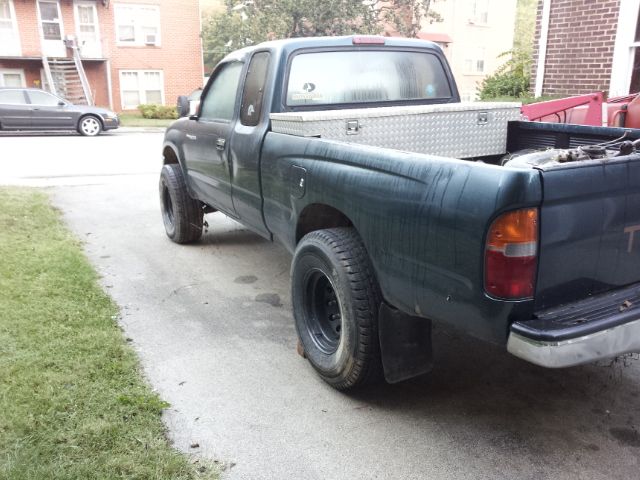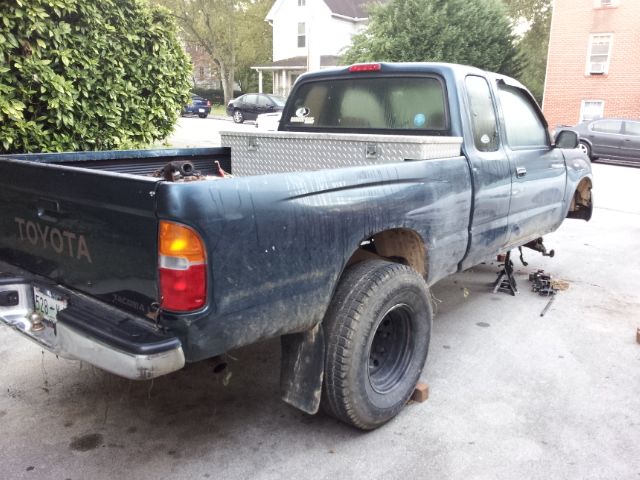 Finally ready to start. Getting the truck towed to my house. Let the fun begin. Took some more pictures for before and afters later.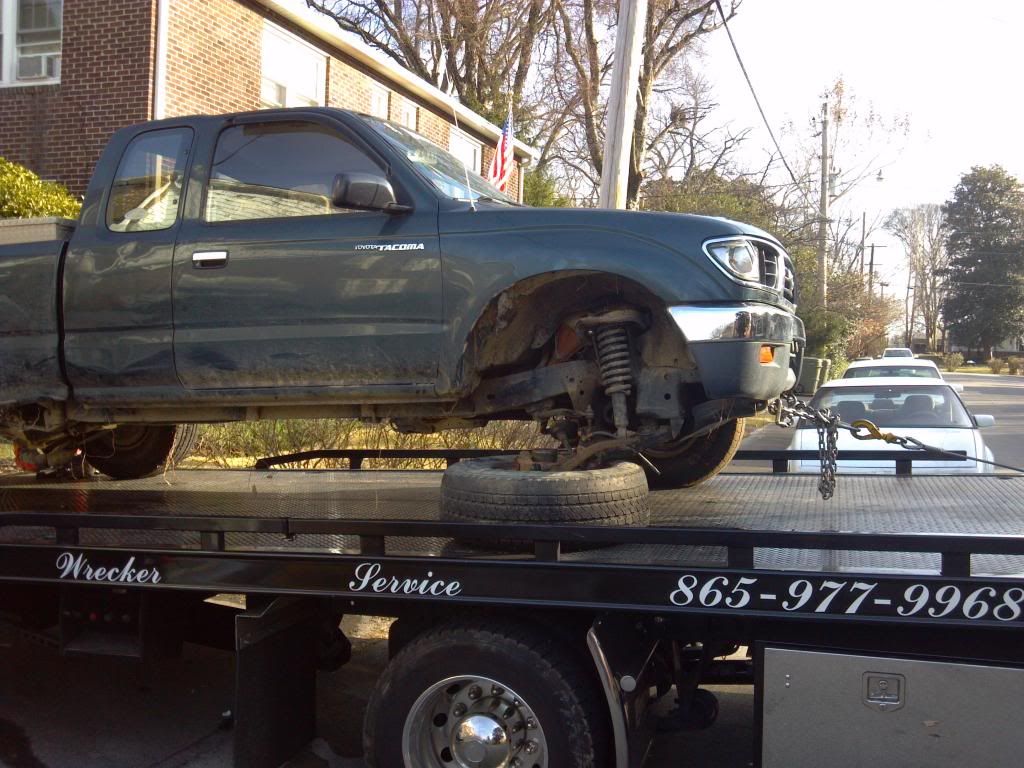 Home Sweet Home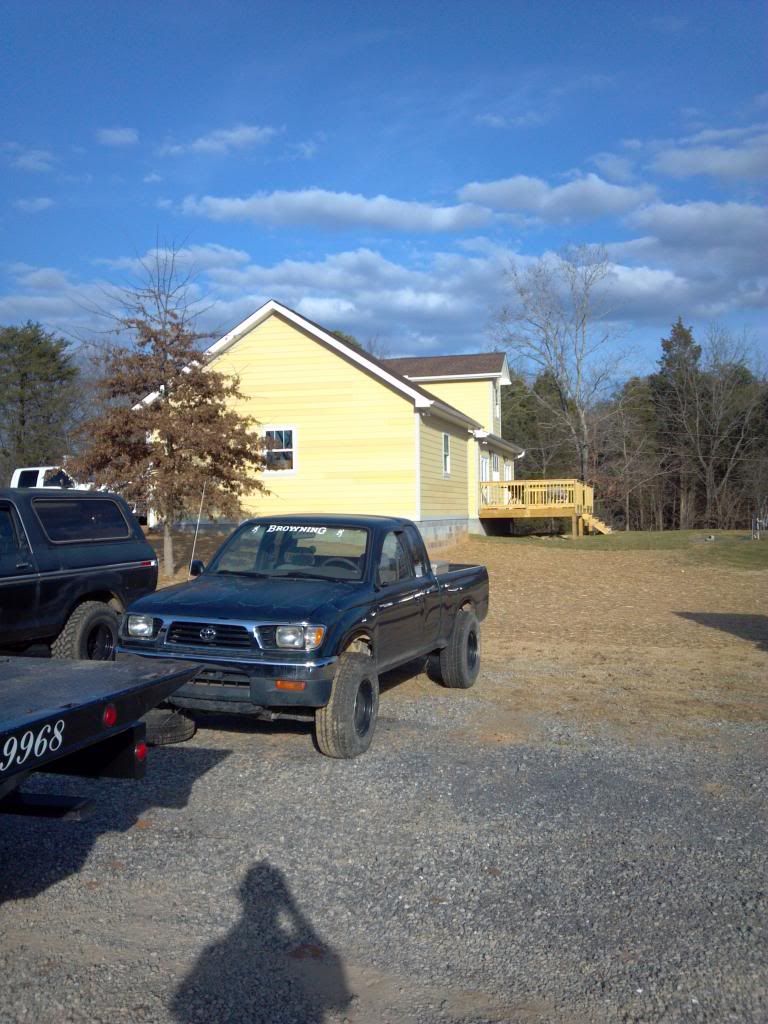 FINALLY FIXED!! Not to bore yall with details but work got busy and I started to doubt whether or not I should have bought this project. Buuuut then I got a new starter and battery and it started on the first crank. That was 1 week ago. Since then I have replaced a mirror, all speakers, put in new inner/outer tie rod ends, sway bar link kit, U & L ball joints, and axle. Also changed fluids, got new wipers, removed all the stickers and cleaned seats and carpets. Honestly I am amazed how well it runs, drives, and looks for what I have in it. Great purchase. Once again I am impressed by my Tacoma. For now it is in drivable condition, well kind of. Problems left: Broken leaf spring, cracked marker light, and lots and lots of paint/body. Then I can start into a lift, new wheels/tires, tint, etc. Until then...Pictures of it now (2-15-13)
Got it running so I had to test it out. Still minus a mirror though
Since the tires stick out past the fender it gets real muddy, real quick.
The second day I had the truck fixed I had to haul this trailer for work plus it was loaded down with rebar for a foundation. I was a nervous wreck but it did fine.
New Mirror...very helpful for driving.
Broken leaf spring making it lean a little.
Had a sticker made to show off my TN state pride