I figured i should finally start one of these, and when i was texting my friend progress pictures of the truck one by one last night I finally decided to do it.
I have a lunar mist 04 Double cab trd, bought it bone stock back in 08 when we moved back from BC with only 23k kilometers on it. Finally got my license in the summer of 2009, and bought the truck off my dad.
My first mods were just little stuff like i added a sub and Alpine headunit with kenwood speakers and an alpine 600 powering them. Then added a bigger sub, but never really started doing anything else until i found this site probably a few months ago. Im just out of highschool and starting an apprenticeship at Toyota right away (that went to shit) so now im going to welding school lol, so it should become less of a broke ass teenager build soon
Exhaust:
Had it straight piped for a while, but now it has a
magnaflow
13216
Tires and Suspension:
Eibach 3" adjustable coilovers,
Allpro
3" springs,
5150's in the back,
Ubolt flip kit,
Timbren bumpstops.
33x12.5x15 Duratracs
Audio:
1 10" Sundown SA 10 run by a Jackhammer 1200 watt amp
4 Kenwood 6.5's run by a Alpine 600 watt amp
Alpine CDA-105L Headunit
Interior Mods:
Custom Bucket seats with sub box centre console in back
Racing seats in front
Center console bedlinered
Arm rest and dash carbon fiber wrapped
Blue and Red LEDS in gauges
Some painted accents on door handles
Peachy peach air freshener
Exterior/Lights:
Century Cap Color matched, now sitting behind my garage
Trail Gear front bumper
Custom rear bumper with hitch
Grille, under headlight filler pieces, and mirrors bedlined
35 watt 8K HIDS
Retrofitted Headlights
21s Blitzpro
Rigid Duallys
Satoshi (kinda?) made from flooring mesh
Smoked Side markers
Led Tail lights
Windows tinted 5 in back 20 up front
Bug deflector
removed
All chrome bedlined!
De badged
Fender flares... ripped off
Rear bedsides bedlined (damn rocks)
Thats all I can think of for now.. so heres some pictures!
Dont get turned off by the first page pictures.. It looks better now.
As she sits today October 1st, 2013
First day I had my full license
Second sub set up, built the box
First set of tires
Straight piped!
Tinted headlights (17...) and stuck for the first time
Tinted Tails and black bumper
Debadged!
Removed the lower valence
Center console painted glossy black
Wrapped the arm rest
Satoshi
Painted behind it all black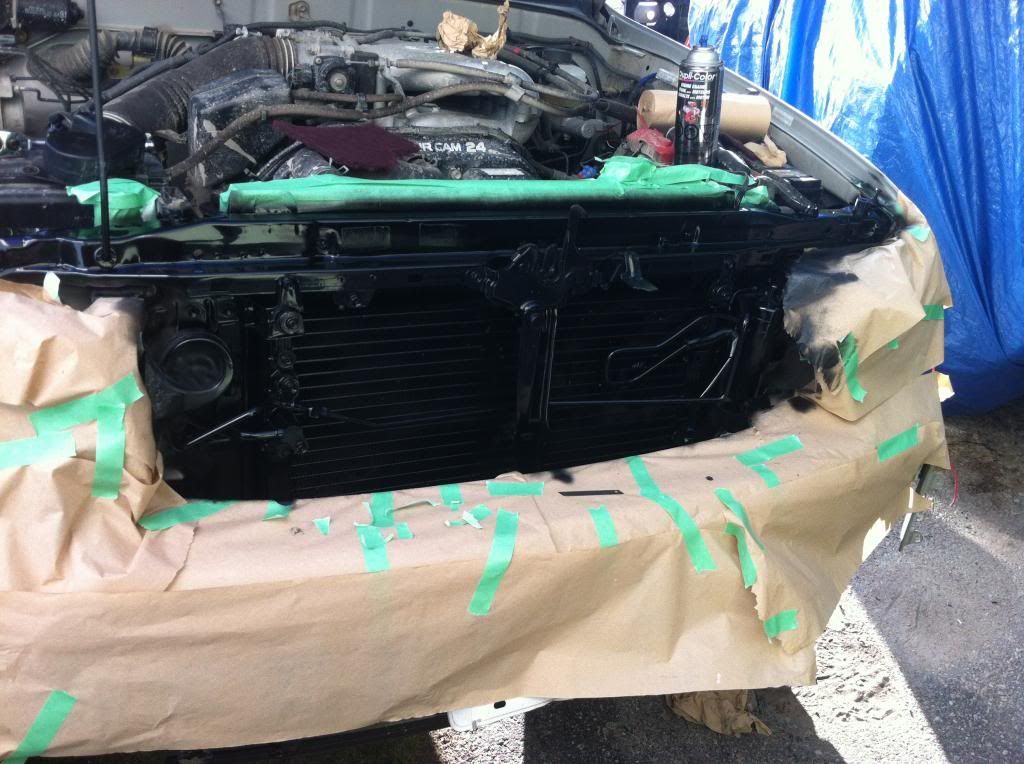 Door accents
Flexin! And satoshi on the truck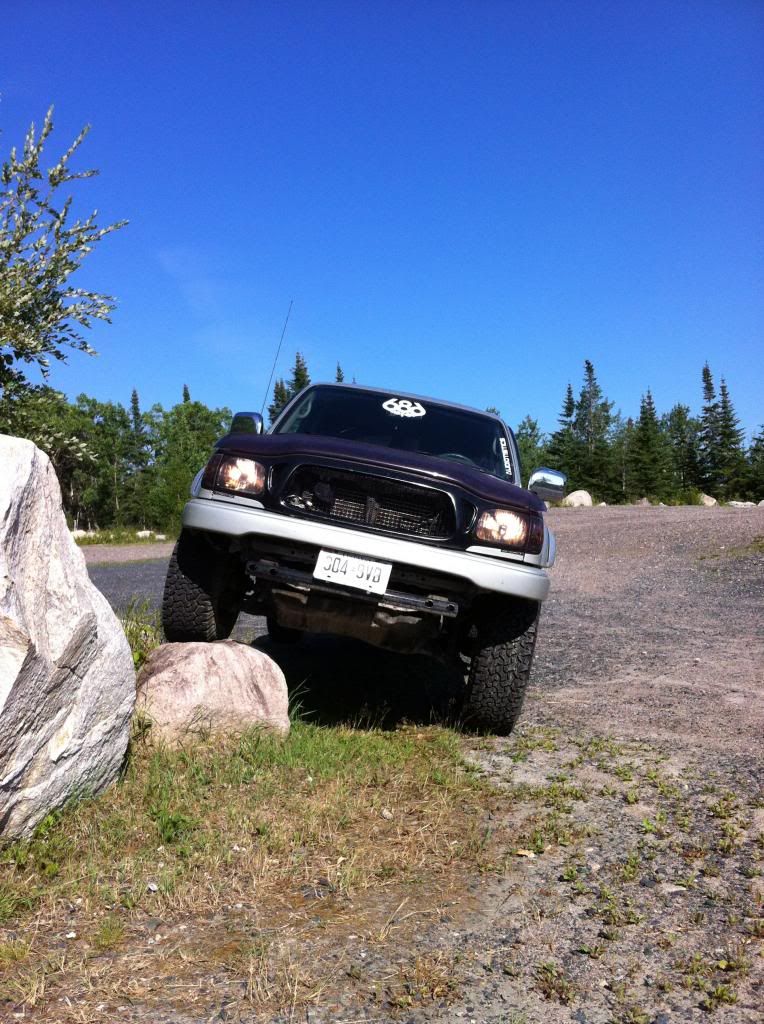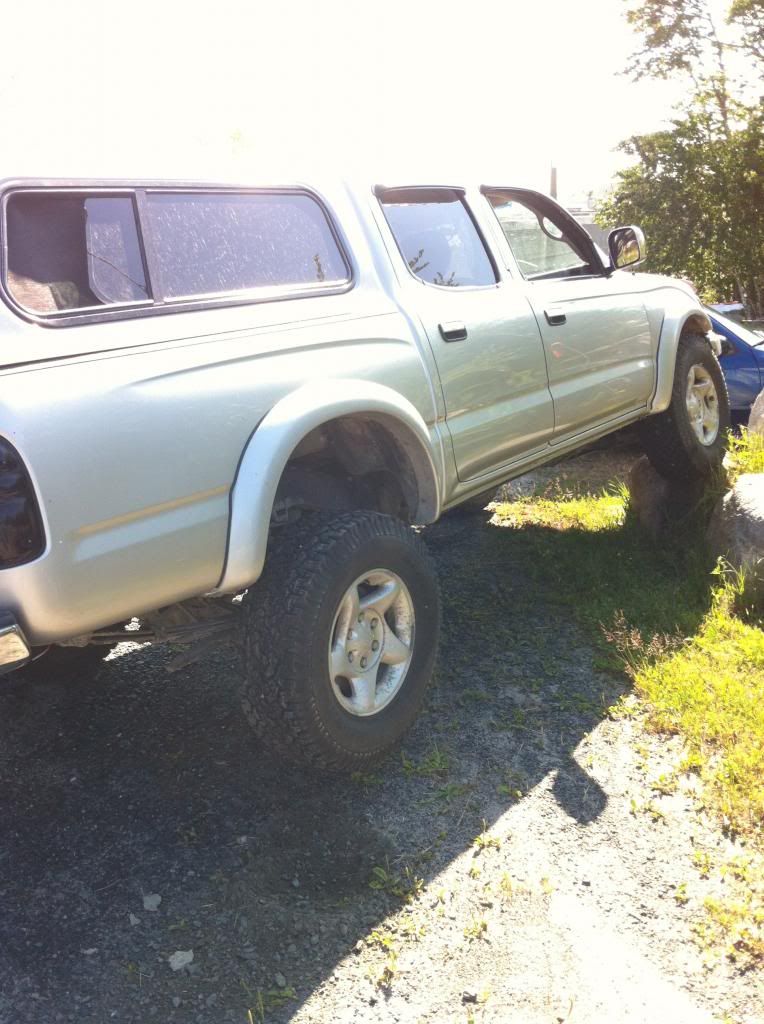 Backseats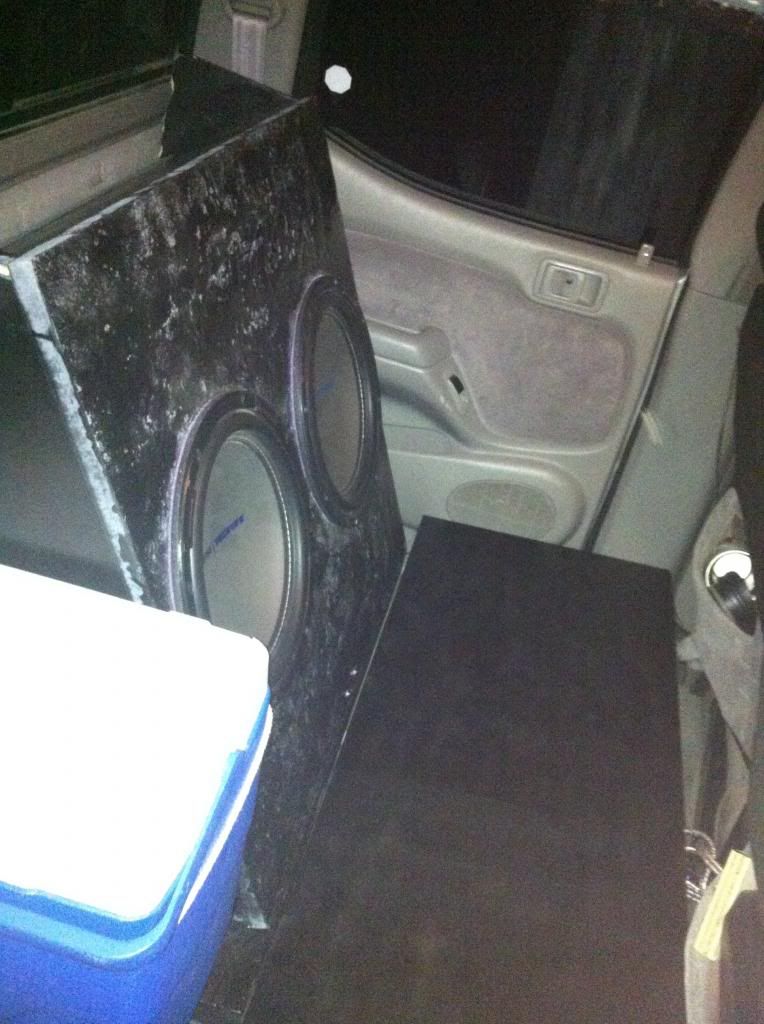 Red and blue Gauges
Duratracs! woo!
Bug Deflector removed
Bedlined the grille bumper and mirrors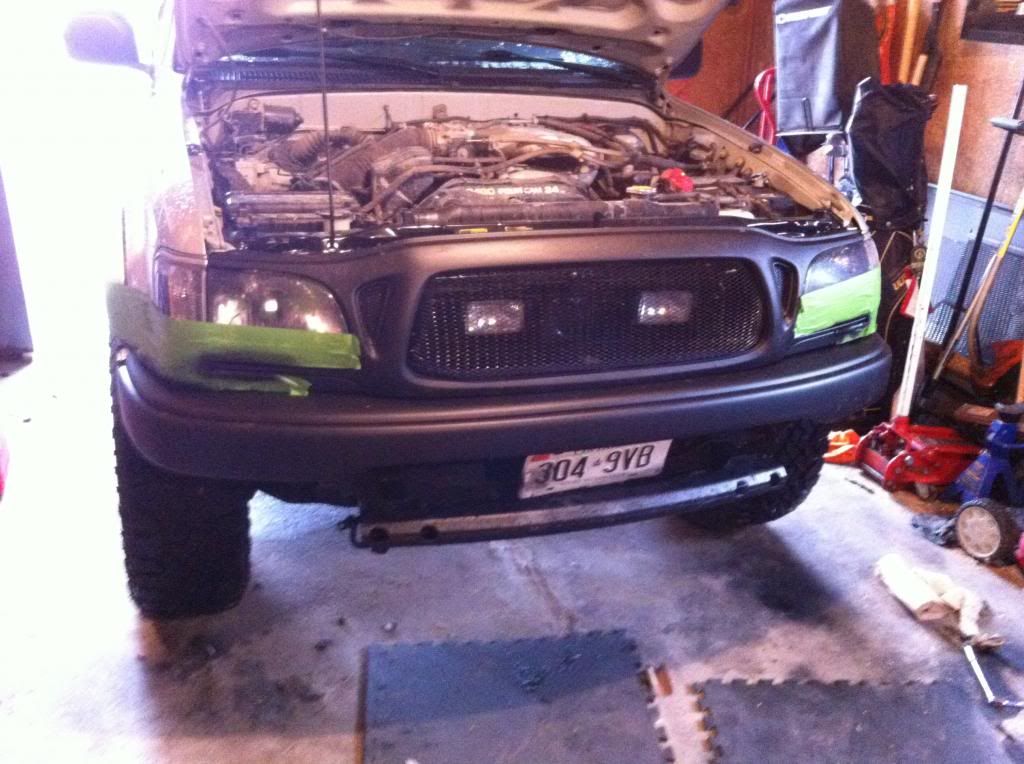 HIDS, side lights, and LED turn signals
Few pictures of playing in the mud