Picked up a 96 Tacoma about two weeks ago, didn't get to post anything cuz I left for NZ as soon as I bought it. So here it is, 96 Tacoma 3RZ, 362,000km's. There's going to be a number of upgrades coming, looking to build a mild expo rig.
Soon to be upgrades/ mods:
-Rear locker
-OME Dakar springs
-Better skid plate
-Eagle alloy 100series rims
-Bushwacker street flares
How she sits today.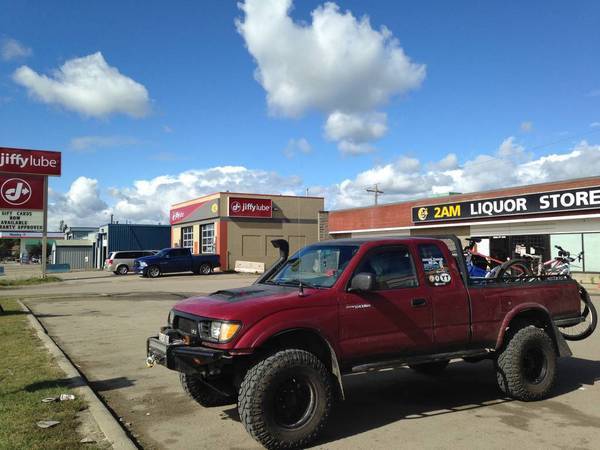 -Swapped 3.4L V6
-Safari Snorkel
-Magnaflow muffler
-4.56 gears
-285/75/r16 Goodyear Duratrac's
-16" Eagle Alloy 100 series alloy rims
-3" OME lift (883 coils), OME DAKAR Leafs
-Upgraded 555 ball joints
-Custom built winch bumper
-Custom rear bumper w/ swing out
-TG Weld-on sliders
-K&N
air filter
-Flo-Pro exhaust
-CVT Mt. Bachelor tent
-Cobra CB radio
-20" CREE 8800Lumen, 120w LED bar, Rigid Industries duallies w/ amber covers.
-Motomaster 1500w inverter
-Keeper 17,500LB cable winch
-custom bed rack
-Tacoma leather seats
-2nd Gen Tacoma Hoodscoop mod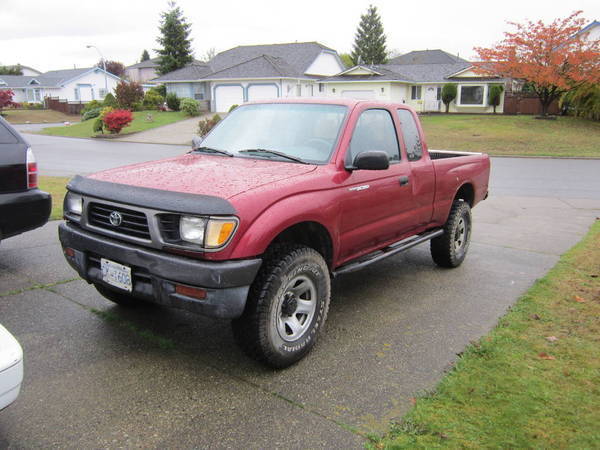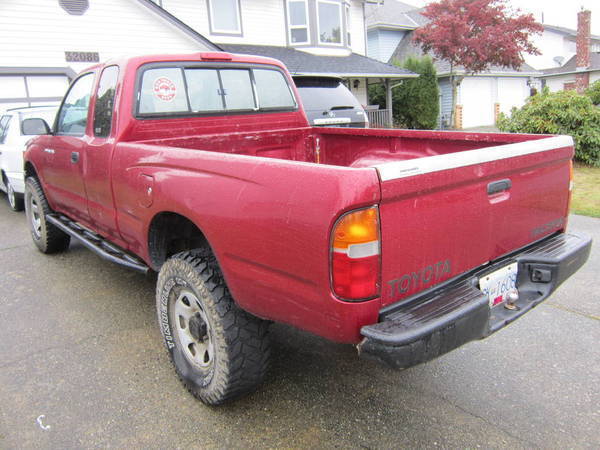 Got me some new tires. 33/10.5/515. Stuffed them under stock height. Pulled off the lower valence and took off the grill to be worked on.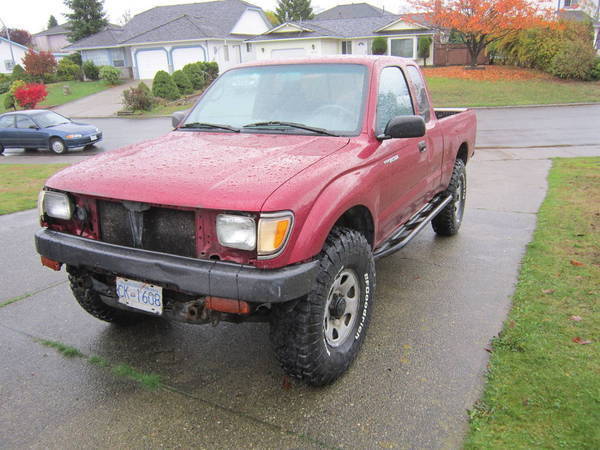 My version of a satoshi build.
From the front, had some problems with bubbling paint, I don't know why though, I just put some touch up sprays on.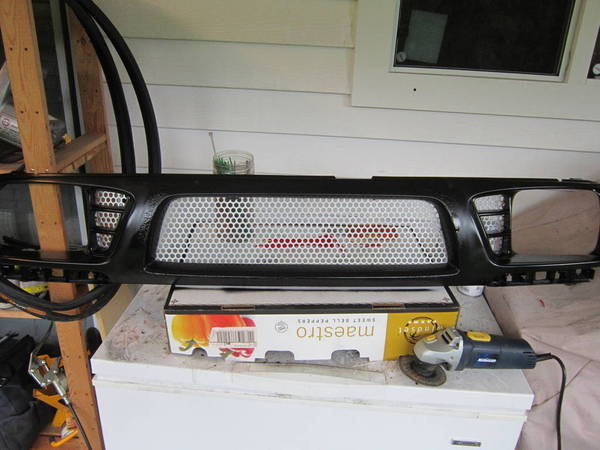 Put on my satoshi grill, new headlights and new rims!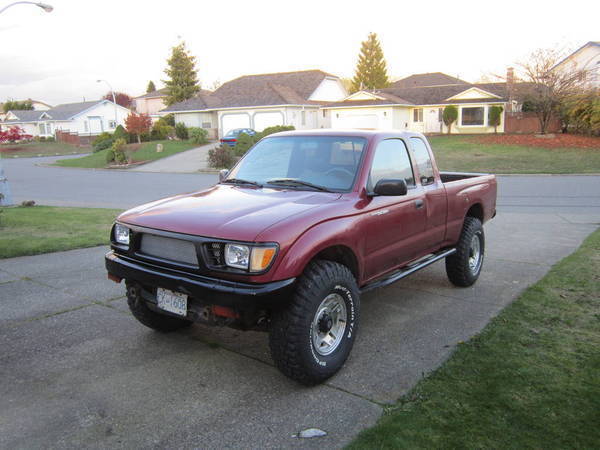 This is my now somewhat multicolored interior. I swapped out the bench seat with Acura integra seats (I get a body hug every time I sit down...it's nice), and bought some jeep center console for the middle. I then painted the shifter boot and put on a new TRD shifter knob. I'll be adding a LED interior light as soon as it comes in the mail. Overall it's my effort to make the new truck feel a little bit more like MY truck. I'm thinking I might get the
Smittybuilt
ballistic seat covers and retrofit them to my integra seats, we'll see.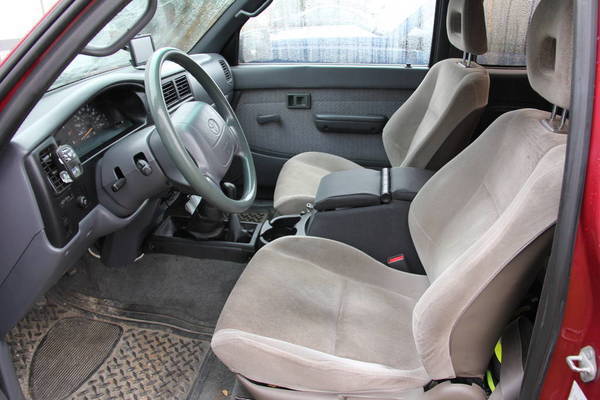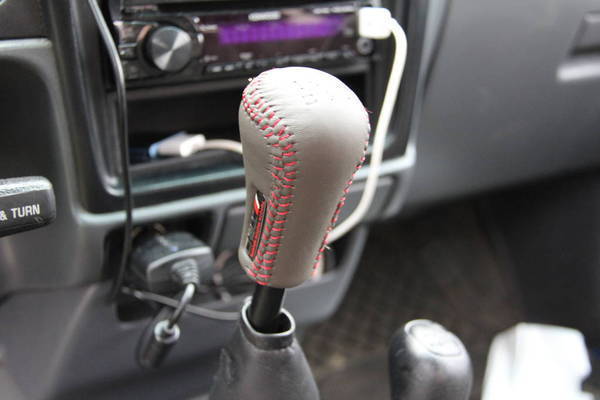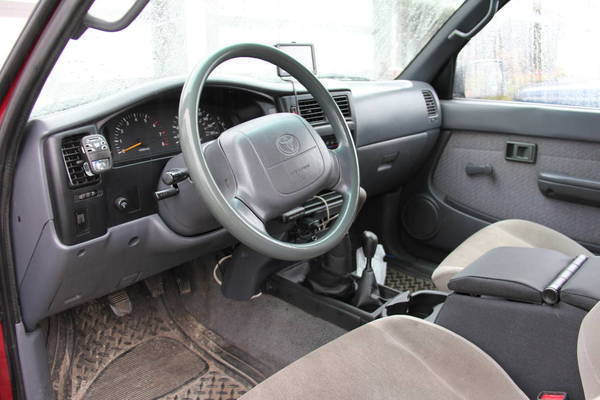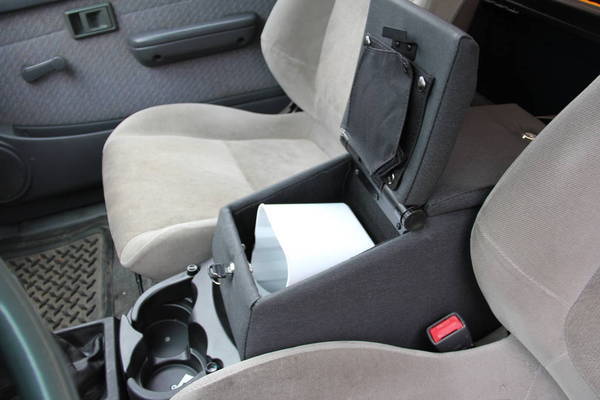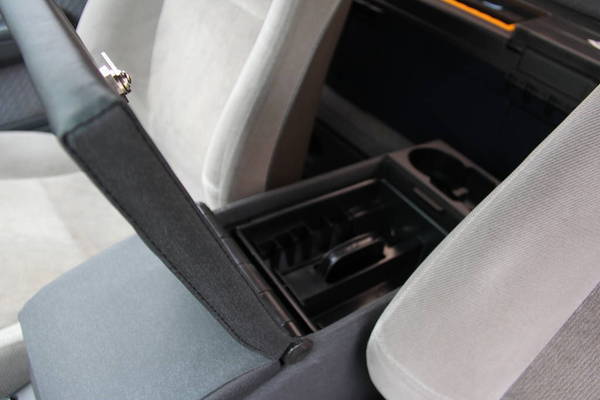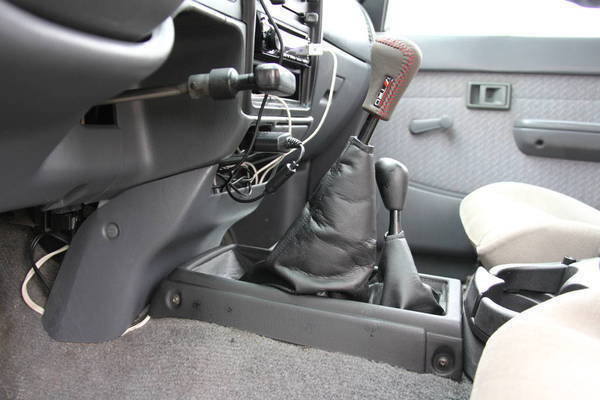 Also put in a K&N Filter, not sure I have noticed any change in HP but it's nice to know that I have a high quality and effective filter in the truck.
Sprayed my grill completely black...big woop.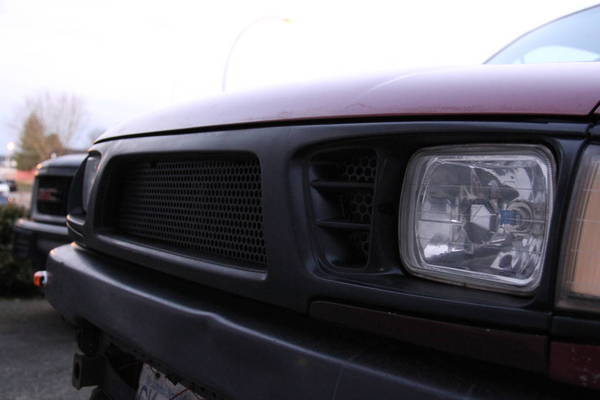 Since this build doesn't seem to be attracting a lot of attention I'll give y'all a little sneak peek at my RTT bed rack for all you who are interested in expeditioning. I've already bought a CVT Mt. Bachelor tent to go on top. These are scale designs, I should be able to build the entire thing within a day. Steel is being ordered by a friend, and it should be mounted by the end of the month if all goes as planned.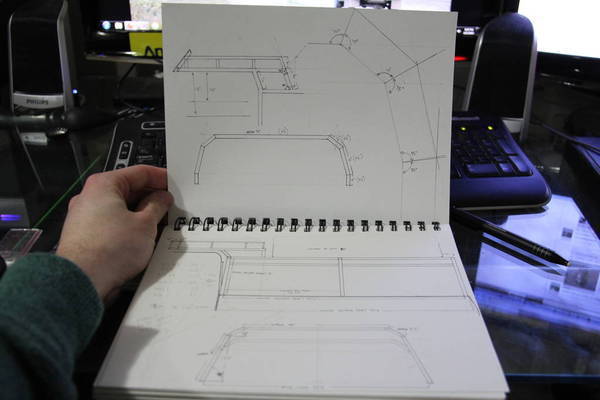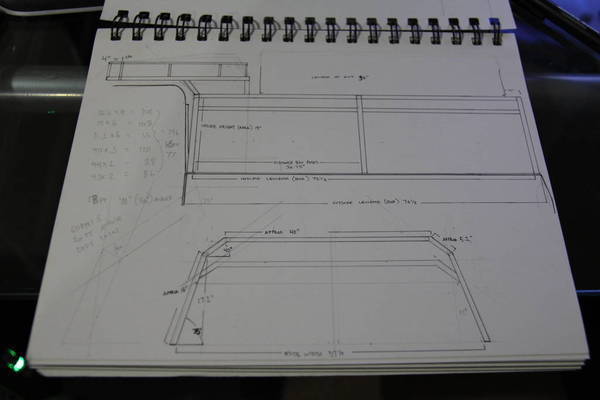 New suspension parts.