i purchased a 1995 tacoma in 2008 ive had the truck from 125k to now 220k i wanted to start this build post to get some feed back on what im doing. i have the 5vz-fe engine with the trd supercharger on it.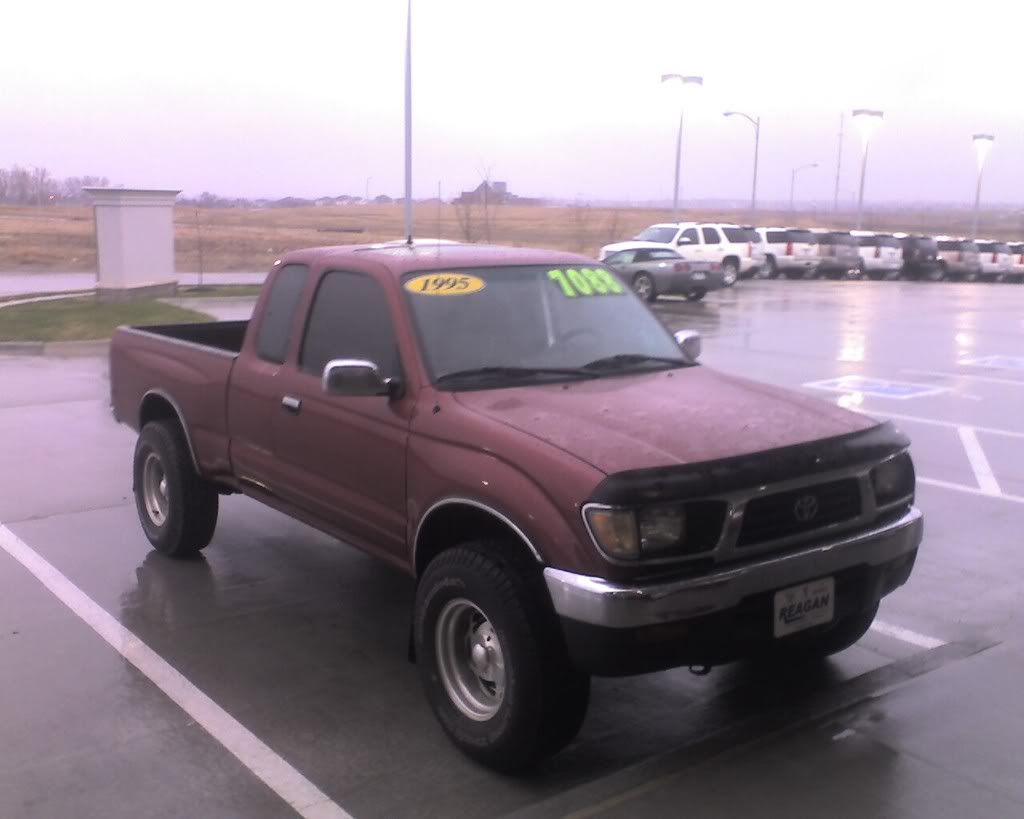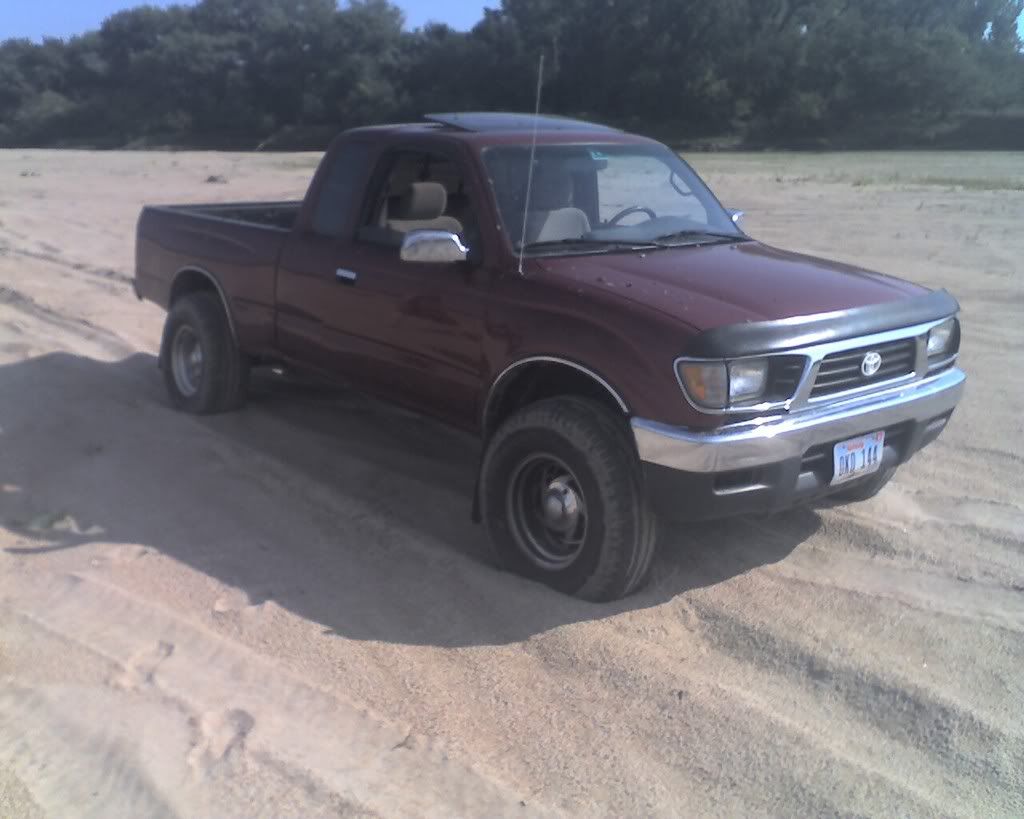 reason im doing a engine build. my number 3 cyl is loosing compression after about 1k the plug gets covered in oil.
mods ive done
deck plate
blinker move to corner lights.
lifted it
lowerd it back down
stiffer rear leaf sets
i pulled an engine from the junk yard for $220 to build it came with a power steering pump, ac compressor and alternator. for that price.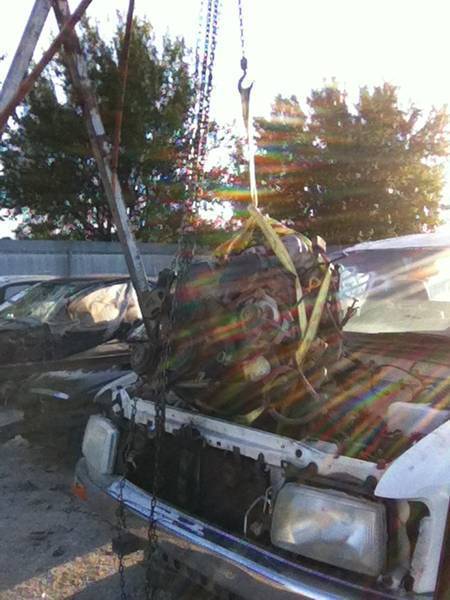 when i pulled it i was just going to put it in and be done with it but me and a buddy pulled the valve cover off and time cover off and to my suprise it was a super clean engine. new timing belt and new water pump. cams are clean and there is not a single grind in them like my current cams.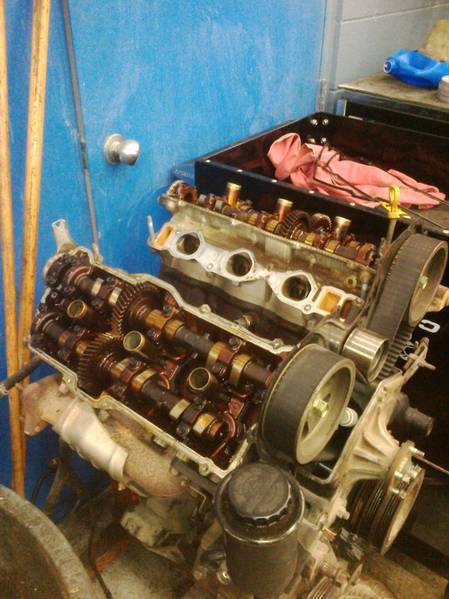 i decided to get the heads off and see what we were working with for pistons and cyl walls.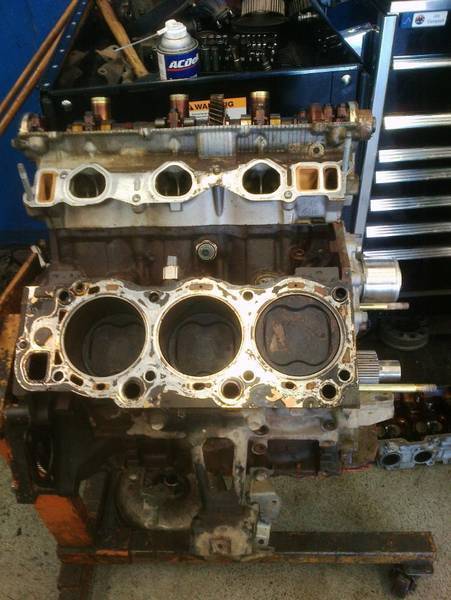 theres a little carbon on them but not to bad. hardly any blow by like my old engine.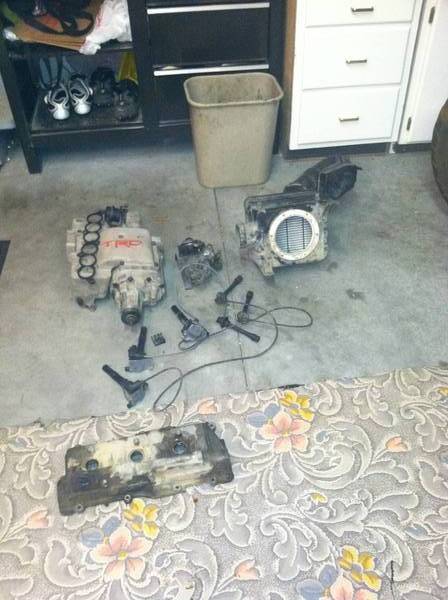 so what i am doing.
port and polish everything.
decked heads.
stock head gaskets.
stronger head studs.
getting a tiny pulley to run 13lbs eventually.
the things i need help with is fuel system. what size injectors should i run? do you think its better to do the
urd
upgrade to is it better to go with alot bigger injectors on the 6 stock ports?
what should i get as a tunner?