Went across the border today and picked up my Toytec Coilovers. I lucked out becuse there was a "situation" going on inside the border building so I got waved through and didnt have to py Duty or Tax which was awesome!
Here they are!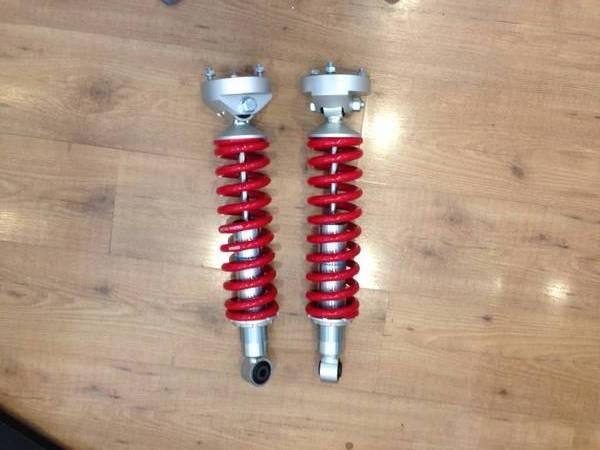 The old leaking Fabtech setup: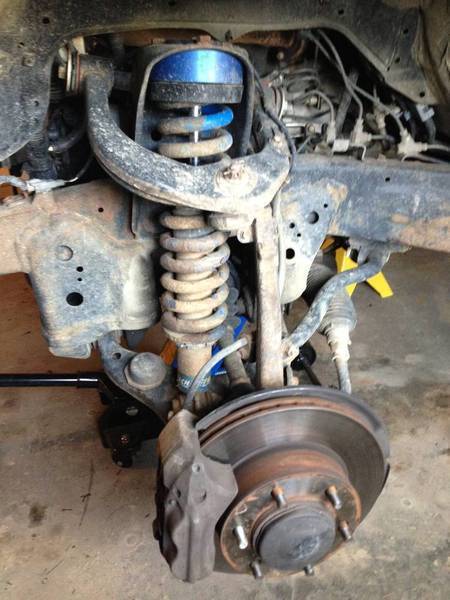 The new
Toytecs
with fresh cot of black rust coat on the frame ect.