Ok, I was gonna wait until I had some more stuff done that I felt was worthy of creating a thread over, but I'm bored and said screw it, and if I do anything extreme in the future then I'll have a documented progression. So here goes.
This is how she sits as of 3/8/13.
I had $5k or so to play, and was looing for a nice used truck. I soon realized that $5k, nice, and used don't really fit into the same sentence after almost getting screwed on a '97 T100 that had been wrecked. So I looked at the car lots and found this baby. Didn't get a deal, but didn't get screwed either.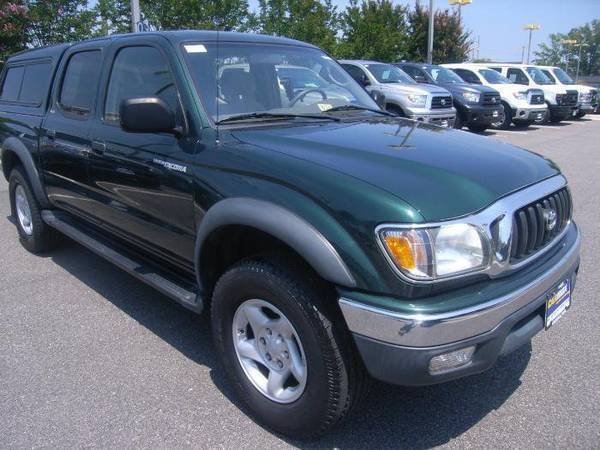 She went about 8 months before I did anything. I fell in love with the billet grille and there was a group buy on
KC lights
.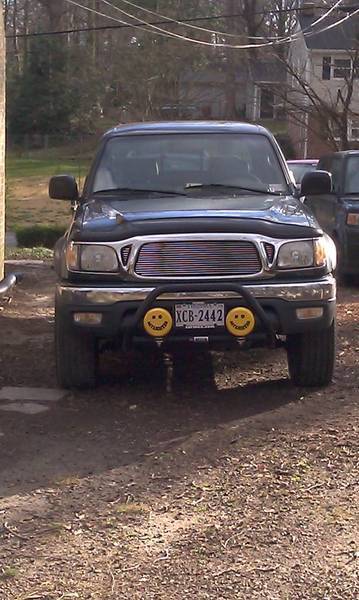 Owning a house sucks sometimes when you want extra money for toys. Luckily I travel sometimes, and I get OT when I do. So exactly one year after I bought the truck I always wanted, I rewarded my hardwork with this stuff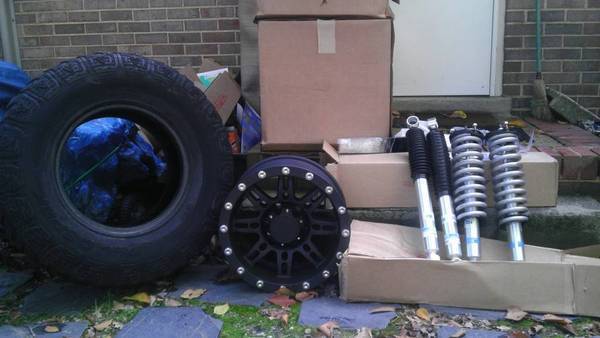 With the help of another board member who luckily enjoys helping other members work on their trucks, I got it all installed.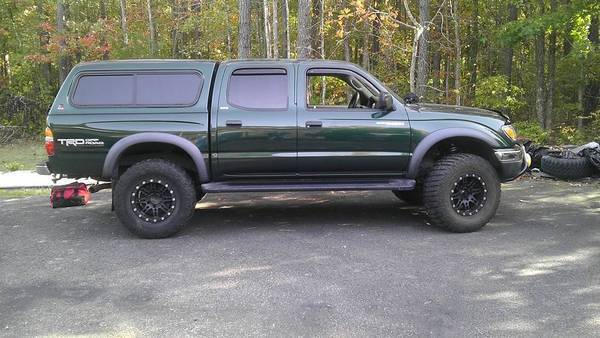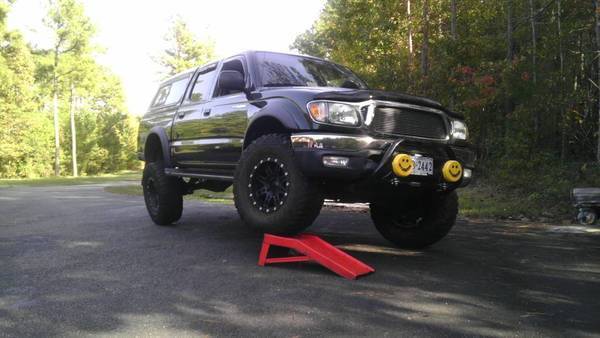 The tires are Dick Cepek 285/75-16, got them used from a coworker for $200, two of them need replaced soon so I put them on the back, the other two have at least 60% life or better so it was a decent deal that got me rolling for the time being.
The back is sitting a little lower than I want, I'm going to get shackles soon as a temporary fix. Ultimately I'll be contacting Thurston Spring service locally here to modify my stock spring pack to get what I want out of it and put the back about an inch higher than the front.
Also got this from the same coworker, he traded in his Jeep so he no longer had use for it. $65 never been used, excellent deal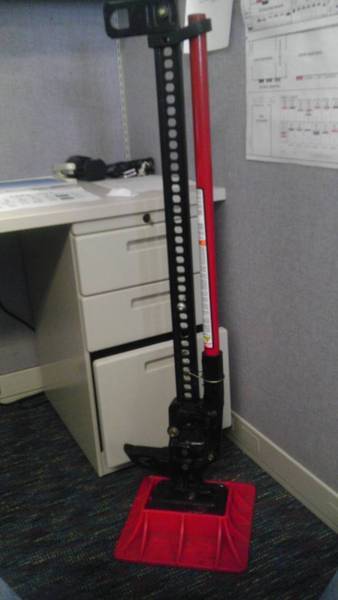 Next on the list for 2013.... I just ordered a TG front bumper along with the light hoop on 11/26/12, I'll be putting that on in the spring when the weather will support painting it first. Hopefully by that time I'll be ready to buy a winch, I've picked the Engo 9000, then I'll be getting TG sliders shortly after.
I play around with welding a little, just a weekend warrior with it. I'll be fabbing my own rear bumper at some point next year.
Stay tuned if you like it so far. There's a lot of inspiration on this board to keep me motivated. Hopefully I can get this baby looking as good and as functional as some other members' trucks in due time.
Thanks for looking
.... Mike
After bumper install