Finally decided to put together a build thread of my truck
Started out with this about a year ago in October 2011..
2000 Tacoma sr5, standard, v6, 4x4, 132000kms, safetied for $7500.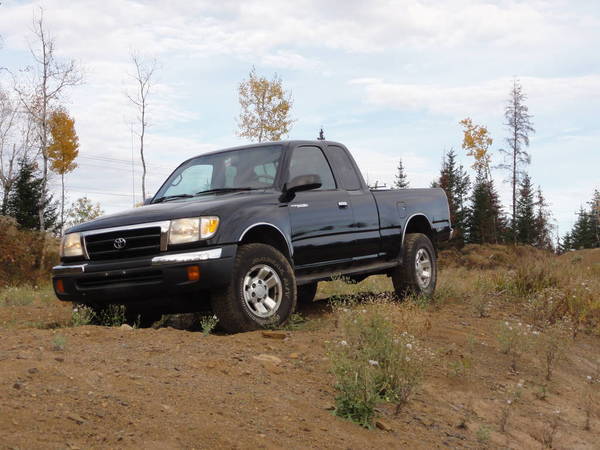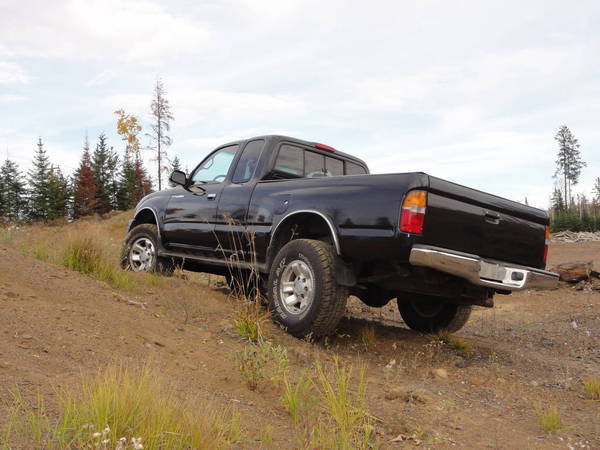 Took me about a month of driving it to figure out I wanted tires and a lift for it, started getting the plans together and found these new tires on used rims for a steal and picked them up, Procomp Xterrain 33x12.5 on procomp 15x10" steel rims and a spare.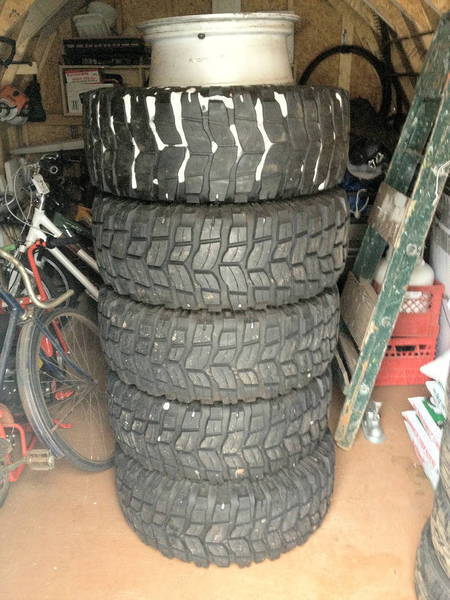 A couple weeks after I picked up the tires, I was checking my fluids and my coolant was full of oil. Blown headgasket. Lift was put on hold, started ordering parts to do a rebuild. Parked the truck and drove my car from january until april when school was done for the summer so I had time to rip the engine apart.
Got these parts, plus the rebuild gasket kit. Waterpump/timing belt replacement kit.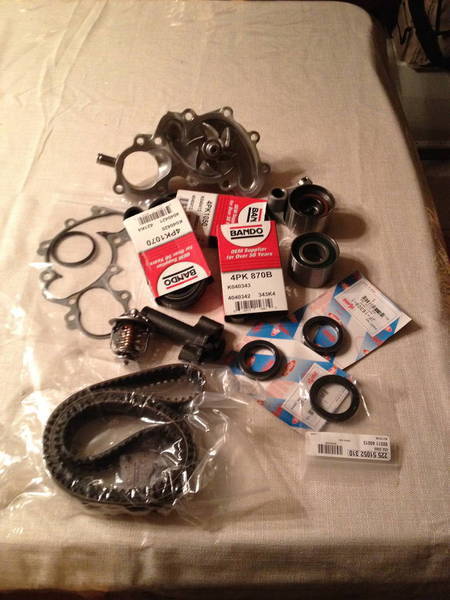 Finally started the engine in april
Mess
Parts!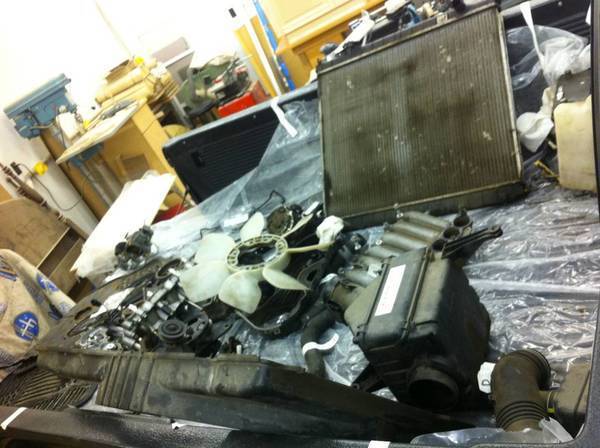 Cams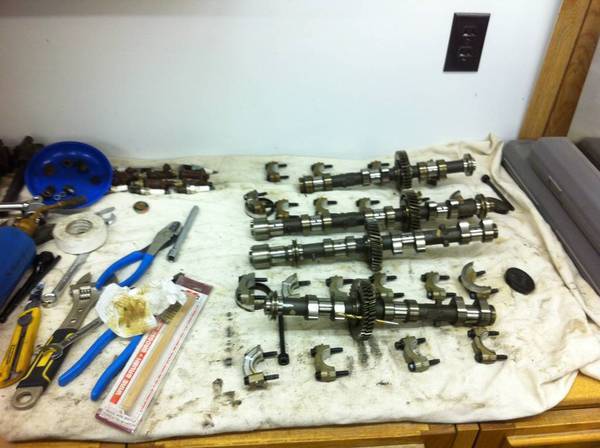 Block all cleaned up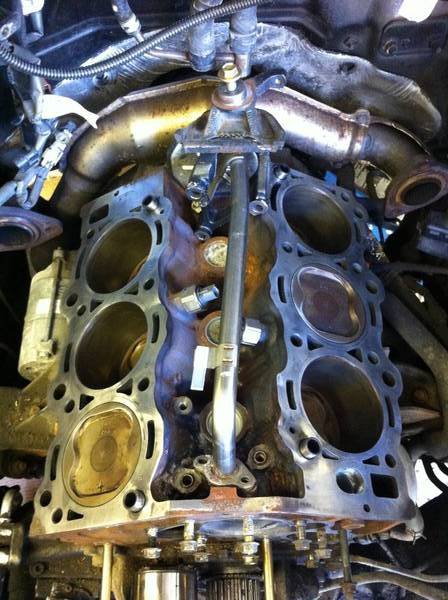 Shiny new engine parts
Painted up the intake and valve covers while they were off
Quickly did the deckplate mod and tossed in an AFE pro-dry filter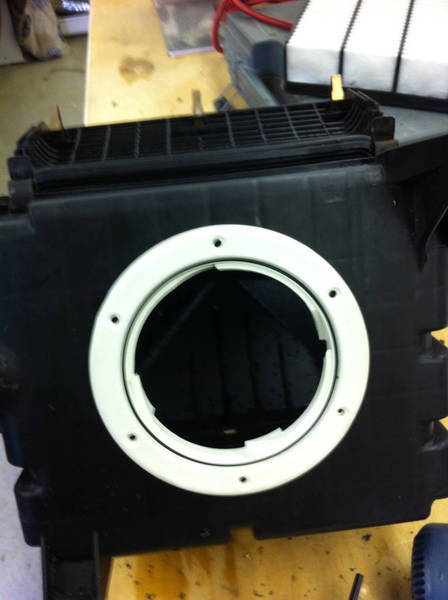 Back together, she runs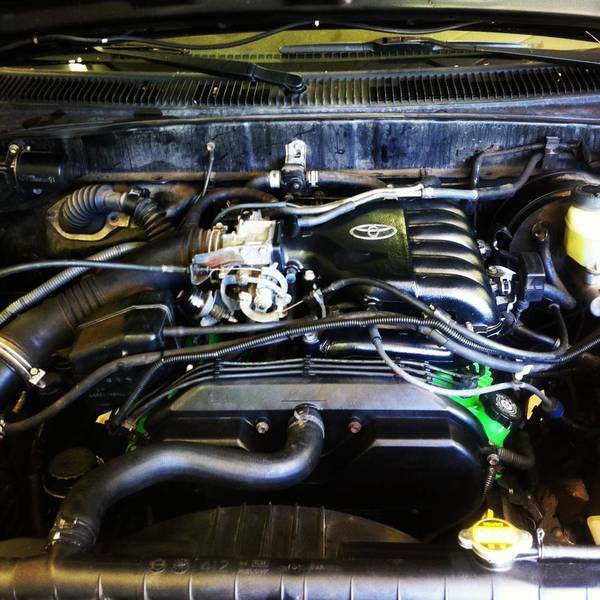 While the truck was off the road I decided to do something about the chrome and grey faded plastic on the front and back and saved my rusty floor pan with some POR15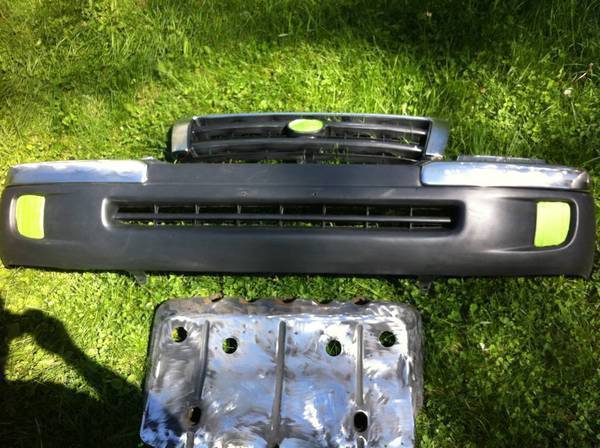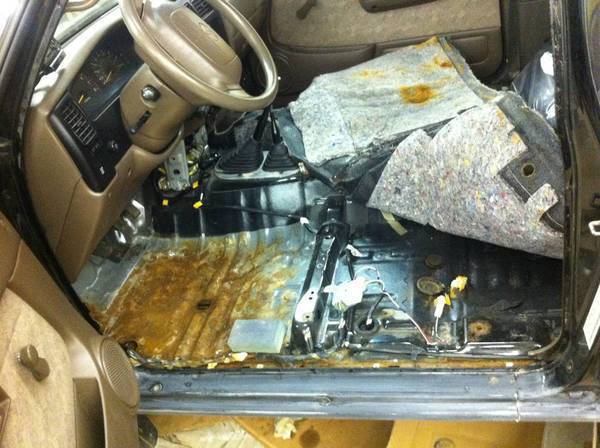 Pulled off the running boards, and drove it out of the garage with the new painted front end.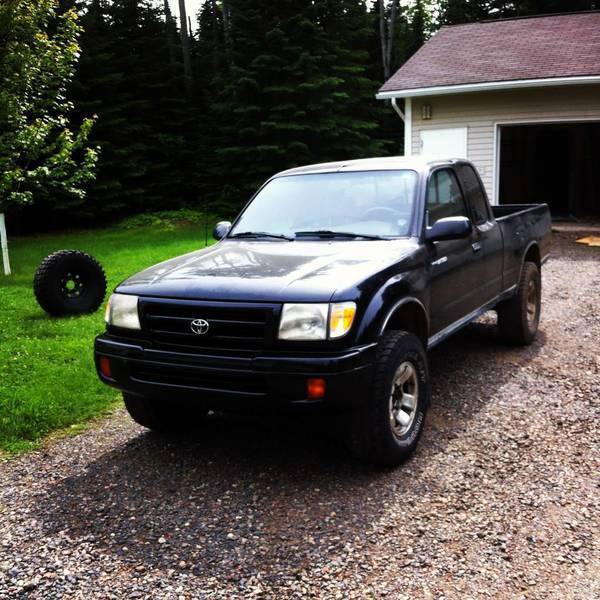 Truck and car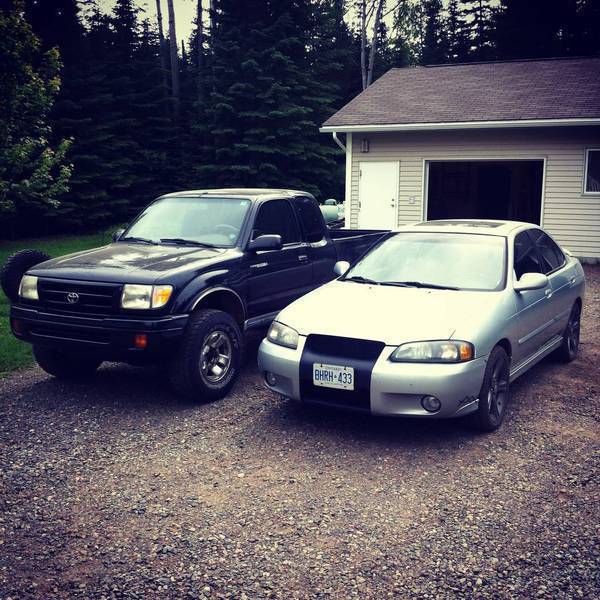 After the summer I finally decided what I was doing and made the big order. Picked this stuff up in middle of november and started working on it again.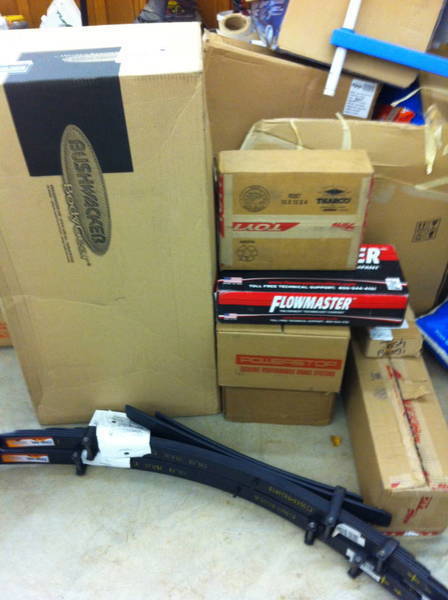 Full list includes:
Bilstein 5100 adj shocks
Eibach Coils
OME Dakkar 2.25 leafs
Bilstein 5100 rear shocks
Bushwacker cut out fender flares
Flowmaster Super 44
Powerstop front brake kit
New front calipers
and all the little parts to go along with it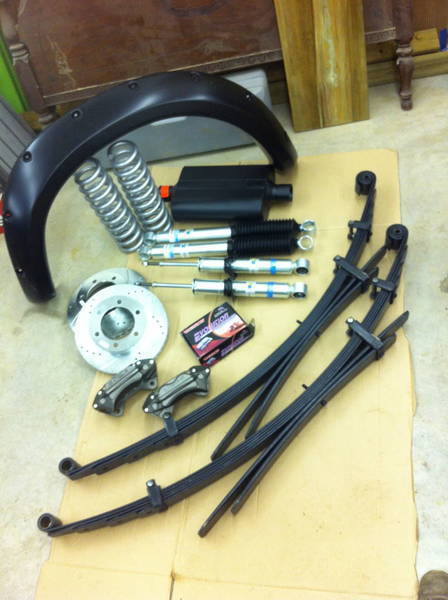 Missing some pics of the install cause they are on my old phone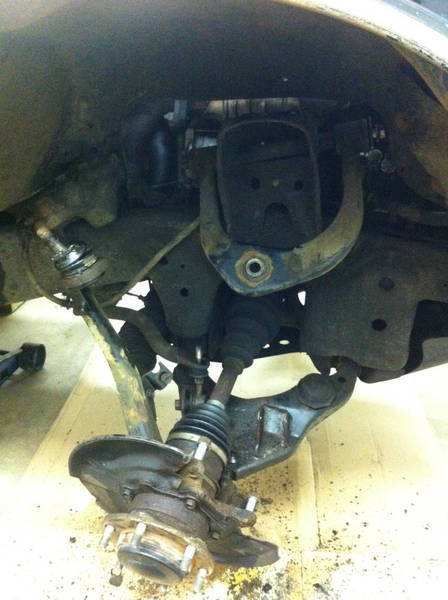 Decided to do it up nice and paint the UCA and spindle with POR15 to match the new parts
http://www.tacomaworld.com/gallery/s...0/ppuser/66204
Sketchy ass spring compressor, it was so tight we put an impact gun on it lol, still have my hands surprisingly. To anyone else doing this, bring it to a shop, i did the install on a sunday so i couldnt bring it anywhere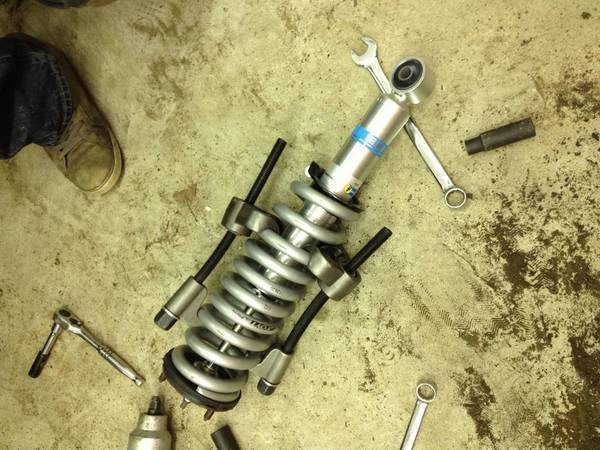 New parts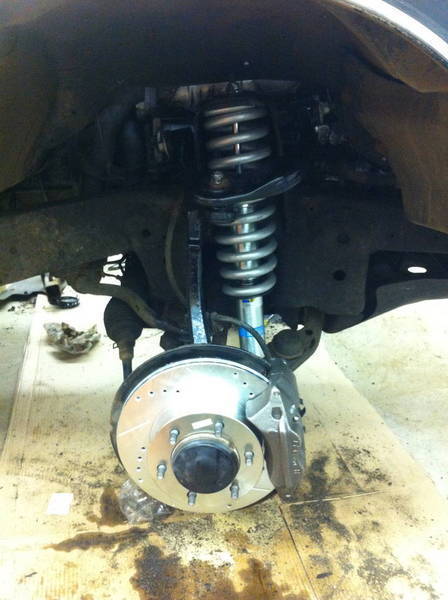 Brooo lean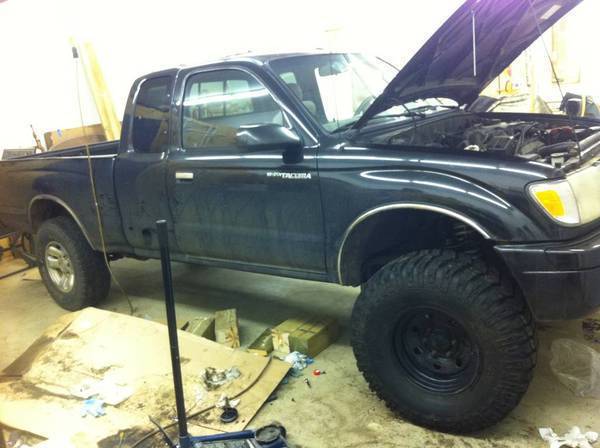 Almost done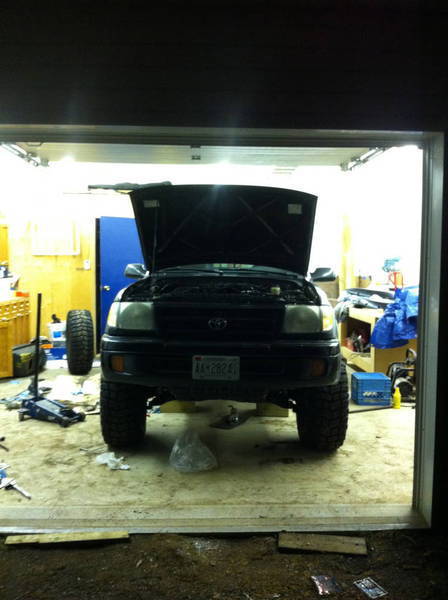 Finally finished, didnt have time to do the flares. those will be going on soon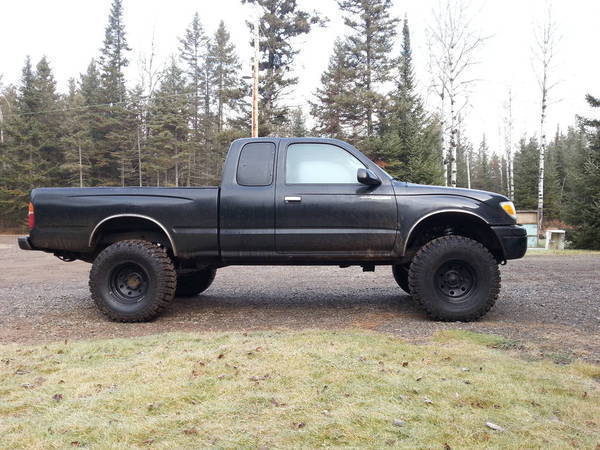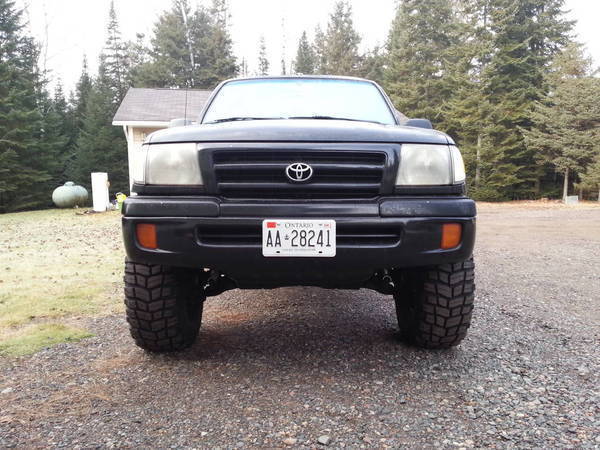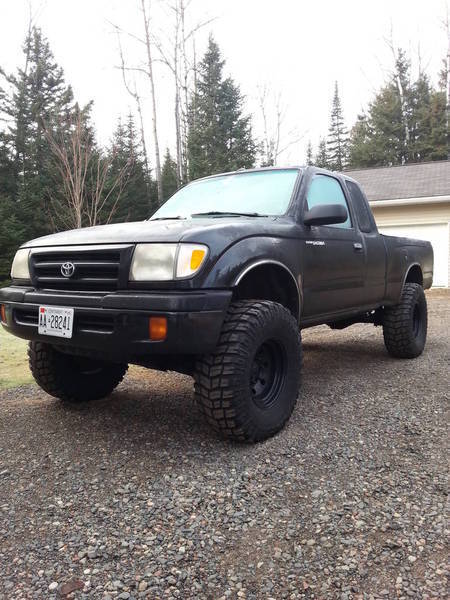 Mock up of the flare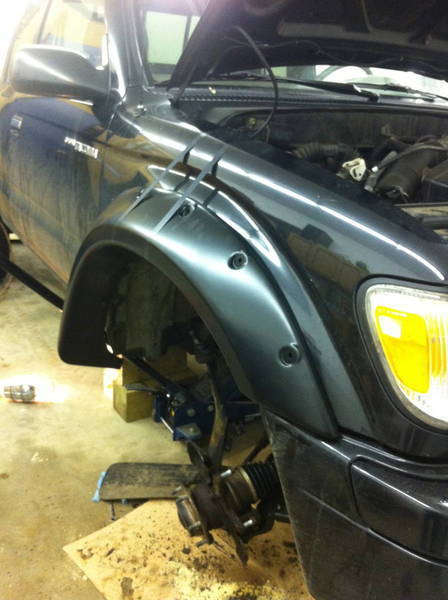 Had to do my inner tie rod before I could get an alignment done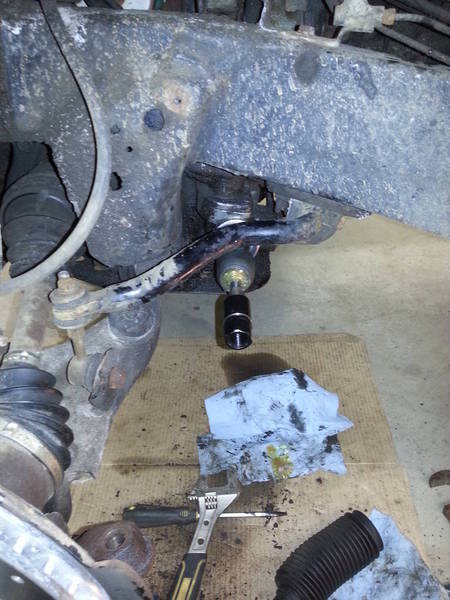 Alignment done! As it sits now..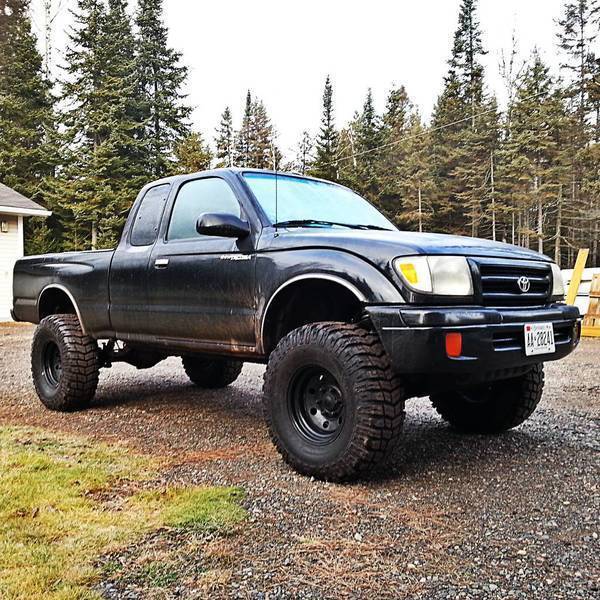 Should have more updates pretty soon..
Let me know what you guys think