Alright, I figured I've been on here long enough so I might as well make a build thread.
She's an 01 ext cab trd offroad.
I got the truck in April of 2010. This is what she looked like.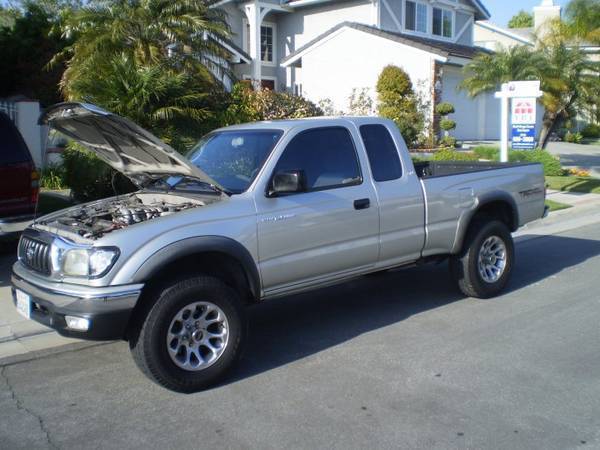 Wheeled her hard when she was stock.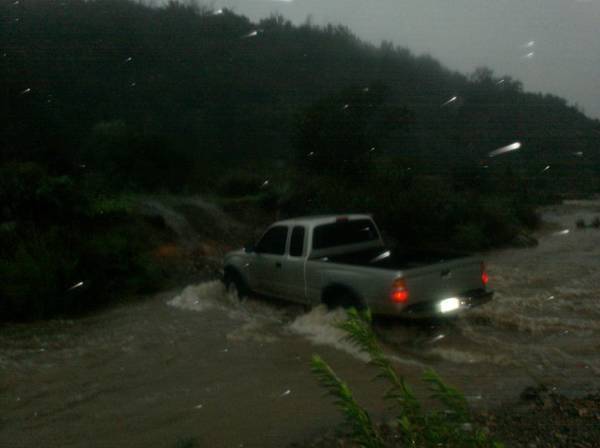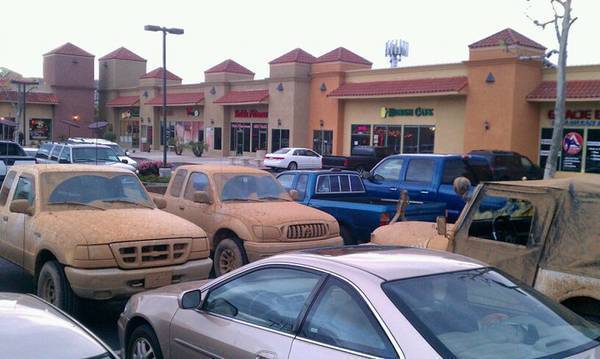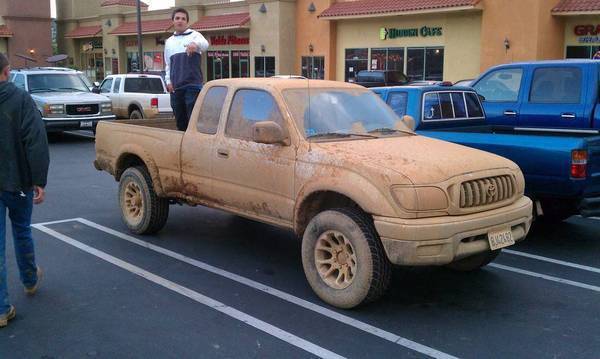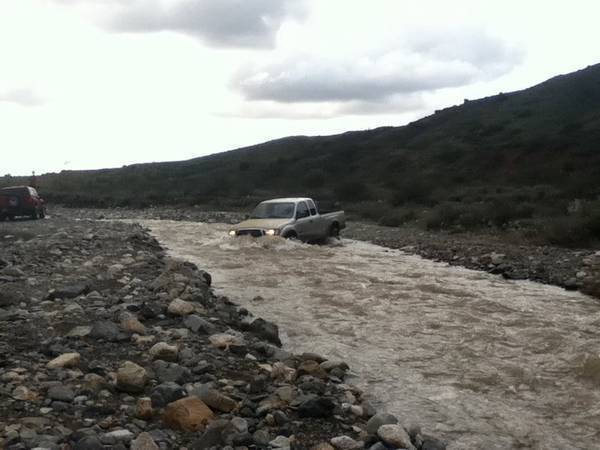 Then, being young, stupid, and impatient, I bought a coil block spacer lift kit and suffered through that.
My buddy helping me install.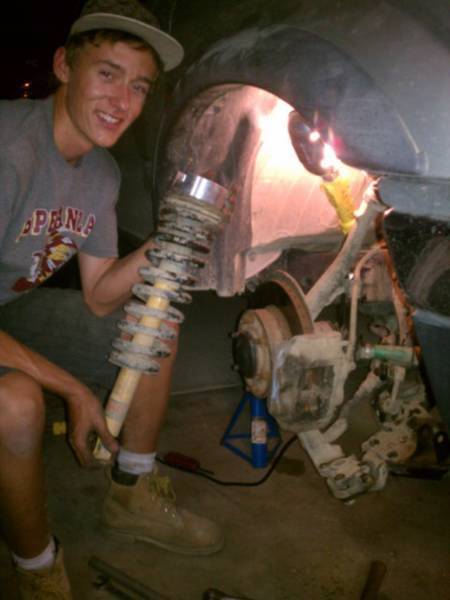 Also bought some spider traxx wheel spacers because I started to rub.
Somewhere down the road, I bumped into a mercedes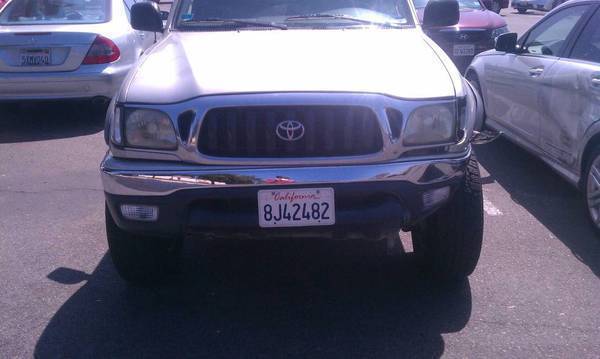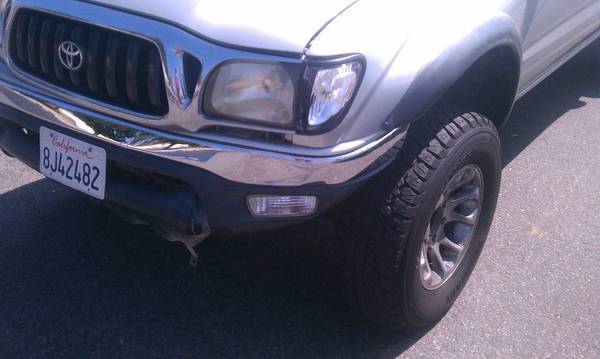 Pulled the bumper off and went back out!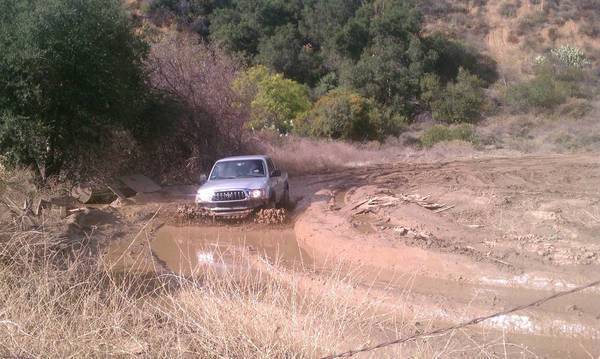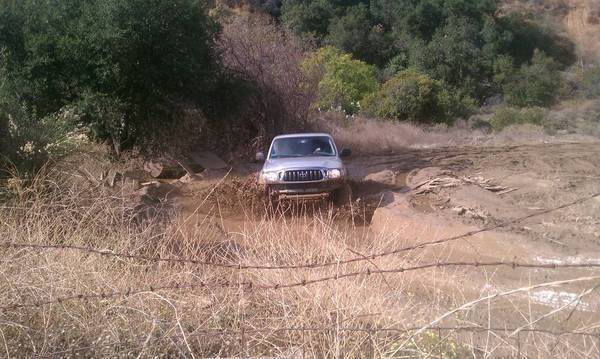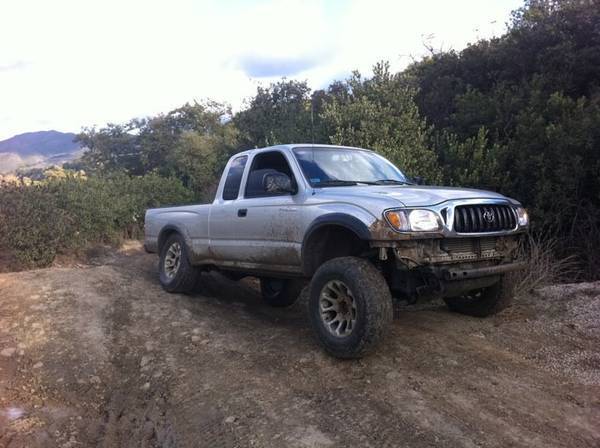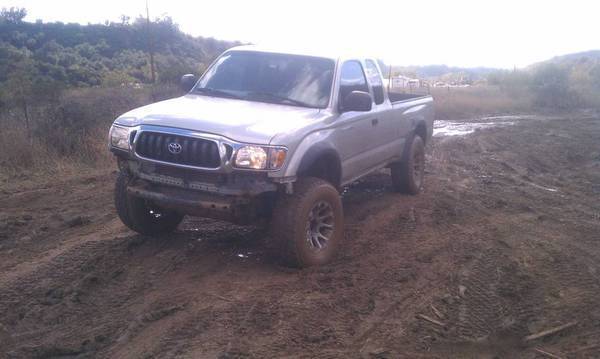 Insurance money came in and I pocketed it. A week or two later, I took the truck down to Johnny from Trifecta offroad and had him build my bumper. Super cool dude, and great work.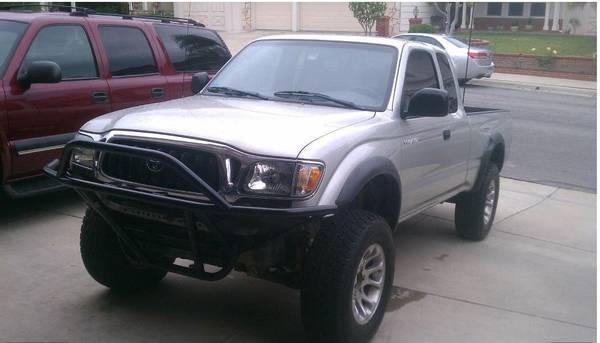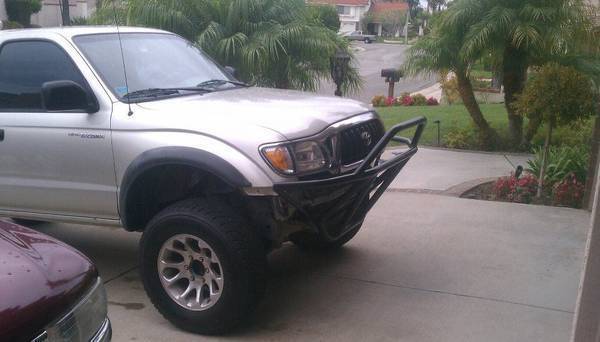 Also used the insurance cash on some lights.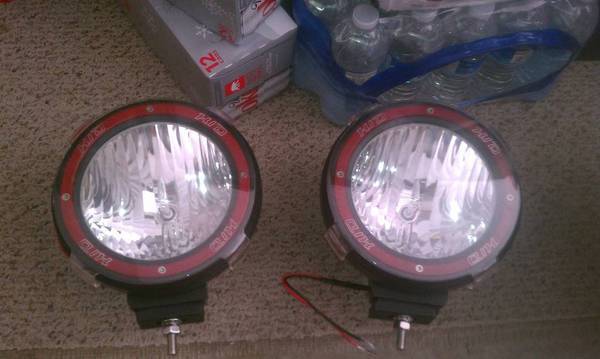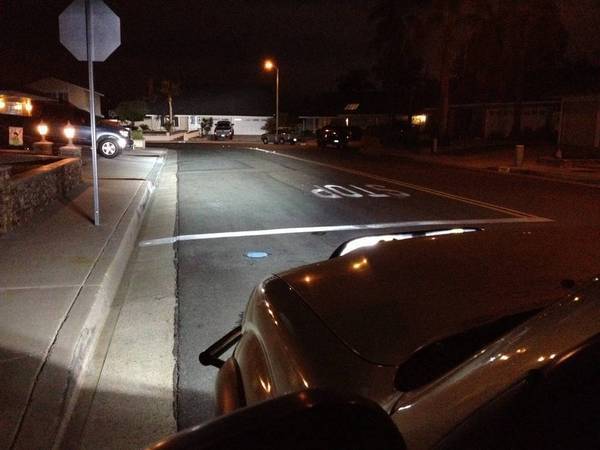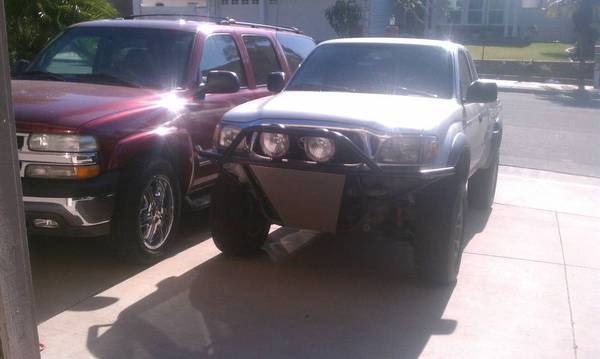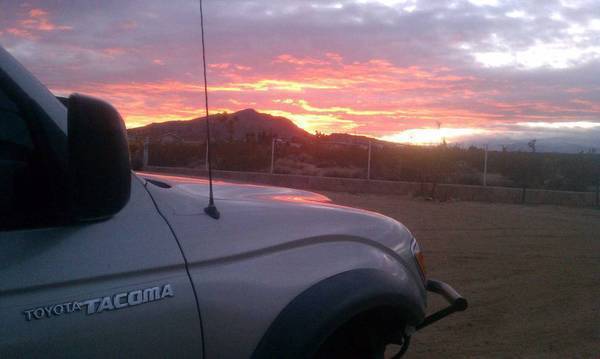 Finally got fed up with the spacer lift so I bought some SAW 2.5 coilover oem replacements. Night and day difference.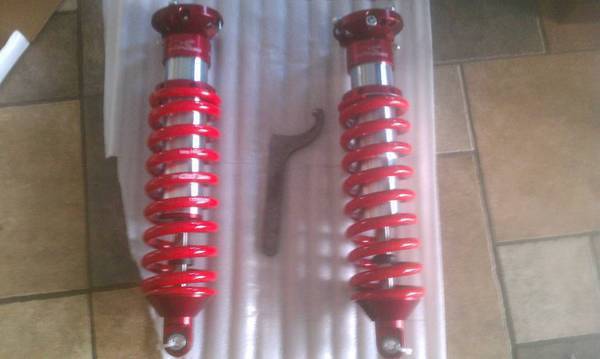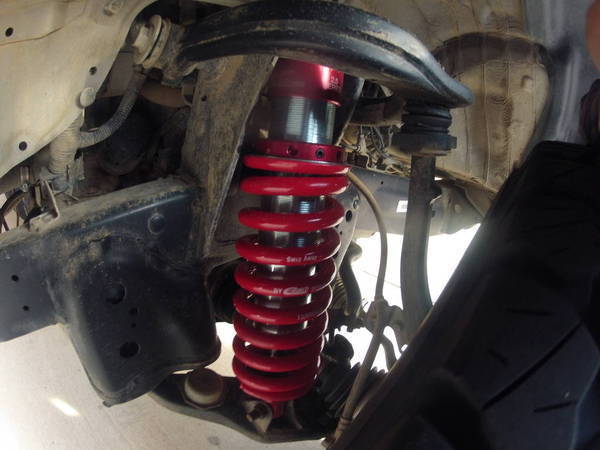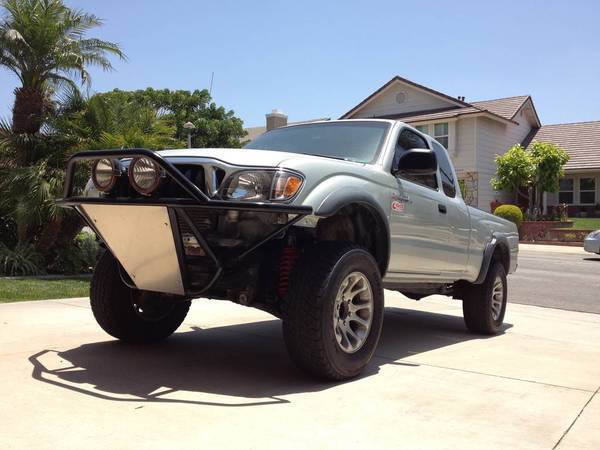 Ran her like this for a while and loved it.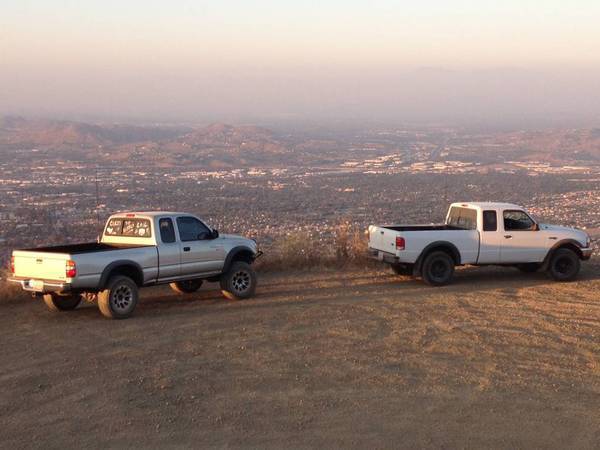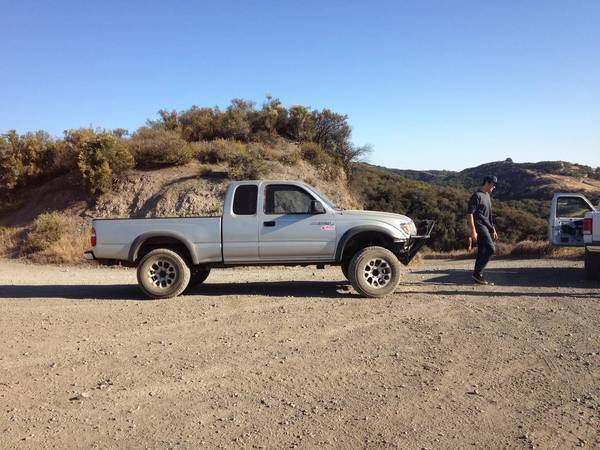 Saved up some coin and bought some
all-pro
uniball uca's. ( install pics.) And what a pain in the ass they were to install!
(Don't know why some of these are sideways.
)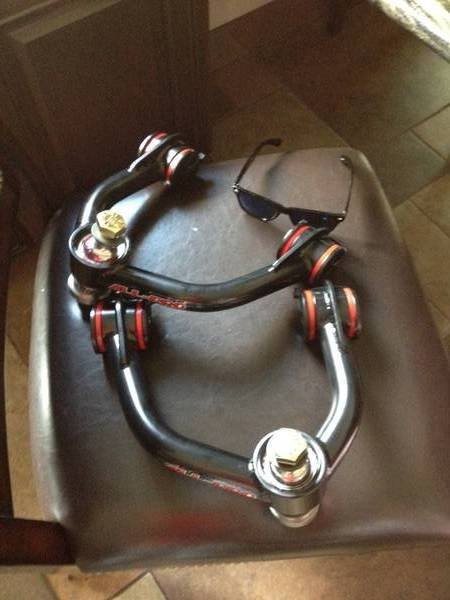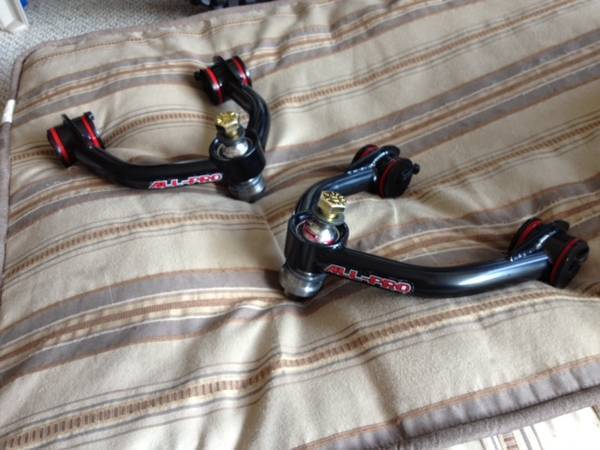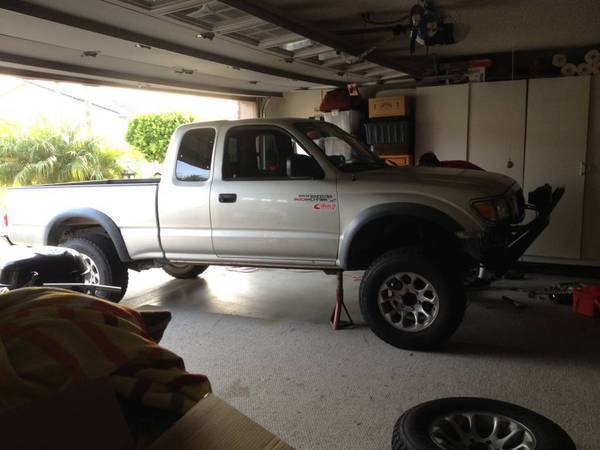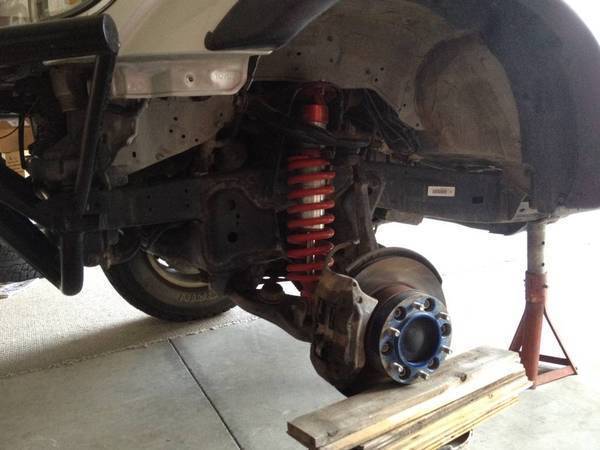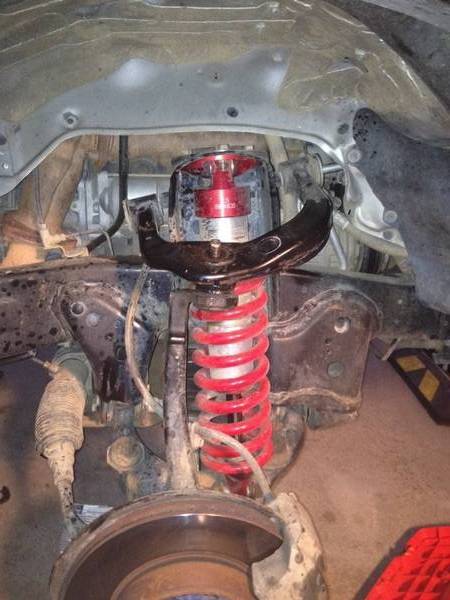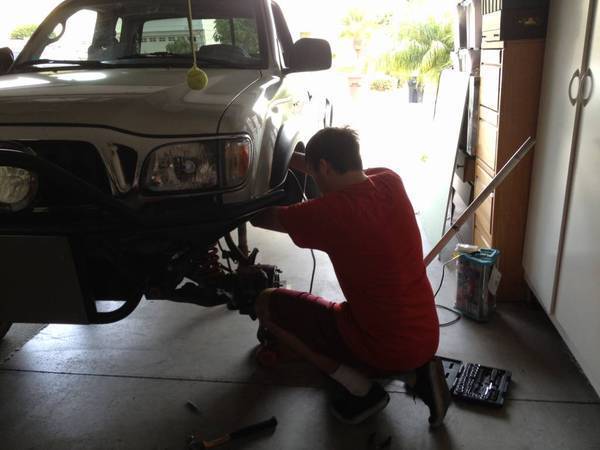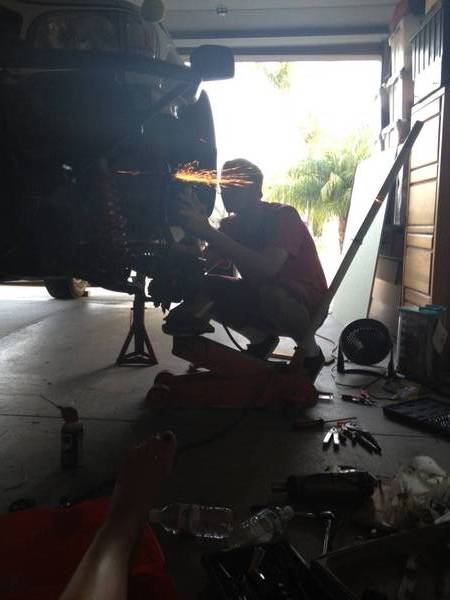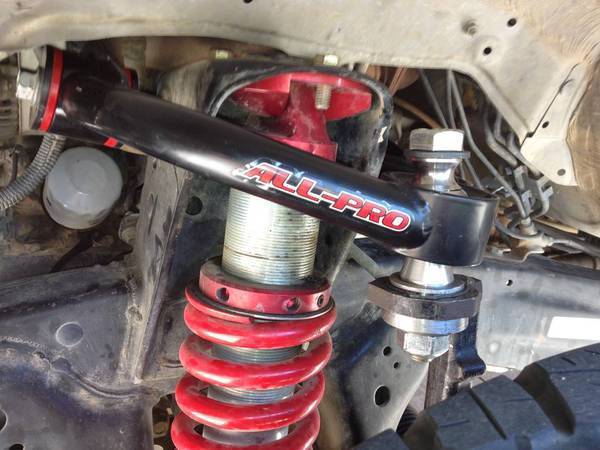 Been beating on the truck for a while now. Took her out to Johnson valley for Thanksgiving and the stock rear end almost cost me big a couple of times. So I've been collecting parts to set up my rear end. Bed cage cut out of another taco. All-pro expo leafs, (planning on pulling a leaf out before install), all-pro extended brake line, and some Profender 2.0x16 smoothies that just came in the mail today.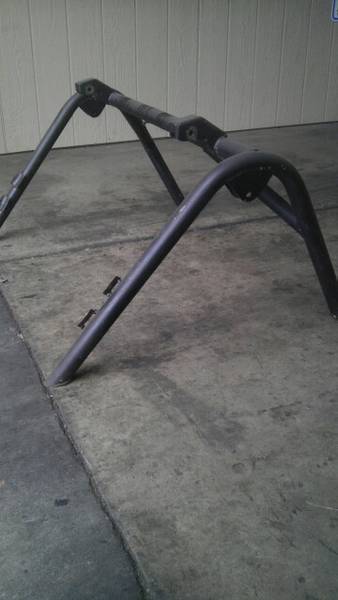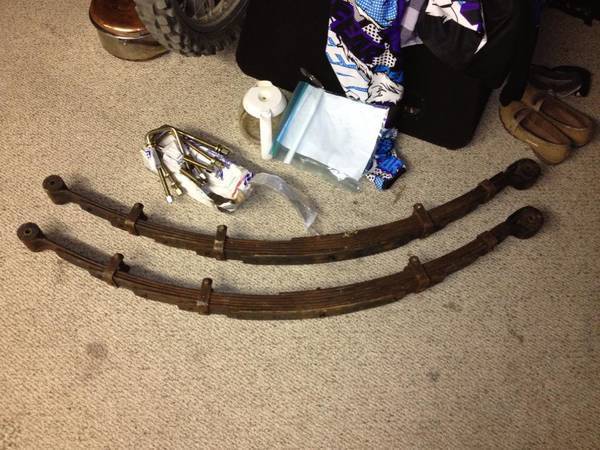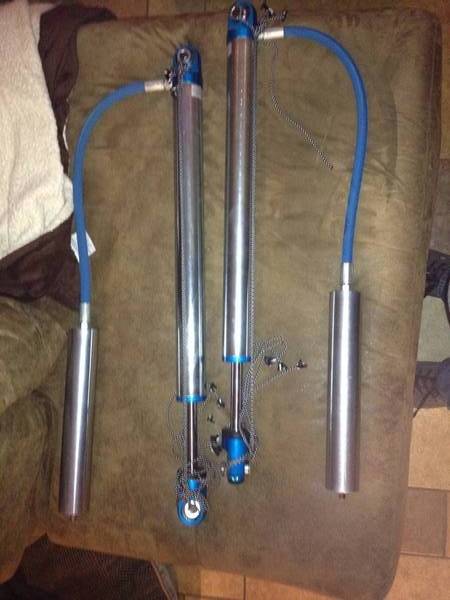 They look HUGE!
Oh and also got a amber dust light from Blitzpro.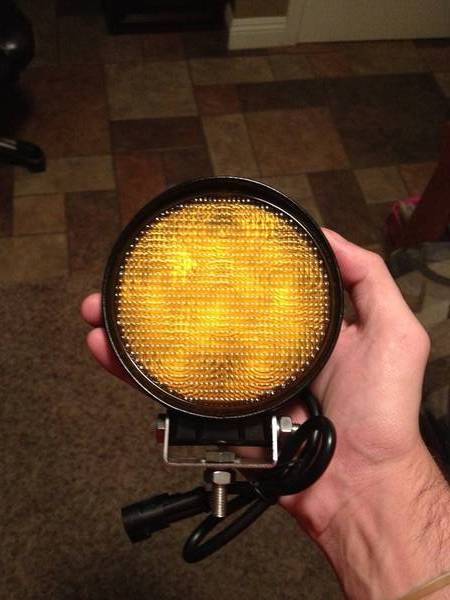 Also got the lower shock axle mount template (pretty damn close to Total Chaos's design) from JD (CR250Jumper) Thanks again!
For now I'm just waiting for winter semester to start as I have no classes. I've been slammed with work and school but I may be starting at my girlfriend's dad's CNC/machine shop. Hopefully I will have the rear end sorted out in the next two weeks.
Also, looking for a good deal on a set of 33x10.50 r16's.