Alright, i have been wanting to do this for a while now so here it is. Last year around december i got her after i wrecked my old persons buick i had been driving through high school. when i got her she was in perfect condition with 115,000 on the odometer and had a ARB bumper on the front and i had to have her! I was 17 and on a highschool Budget and thats when i really started building slow but steady.
First few weeks i had her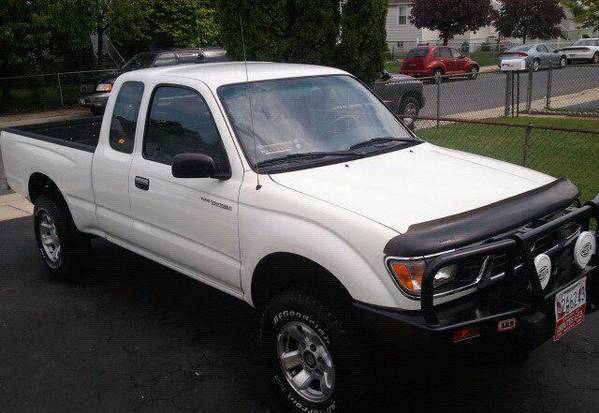 As she sits today.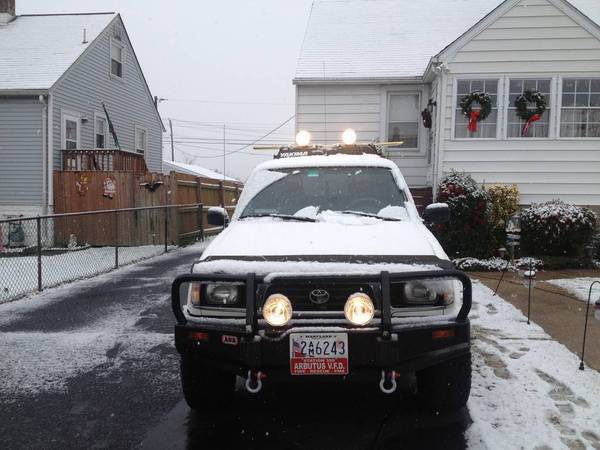 First real mod i did was get the top matched and put on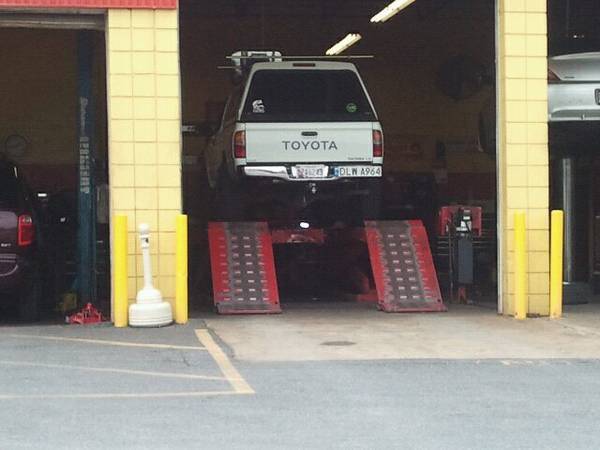 Mounted some Hella 55s to the bull bar on a rocker switch inside the cab, really like the look!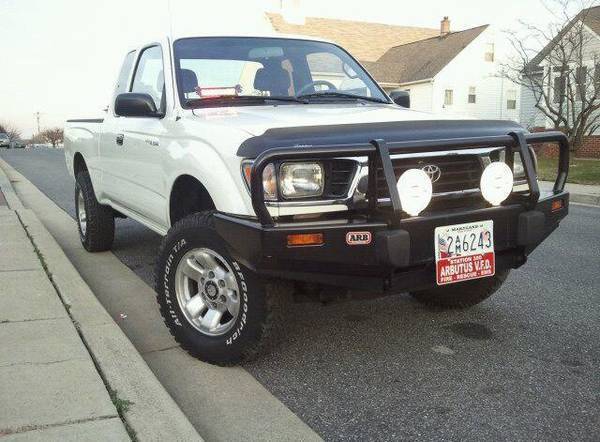 Just thought this was a cool looking picture!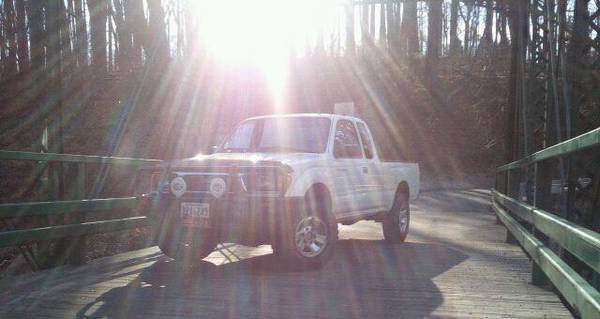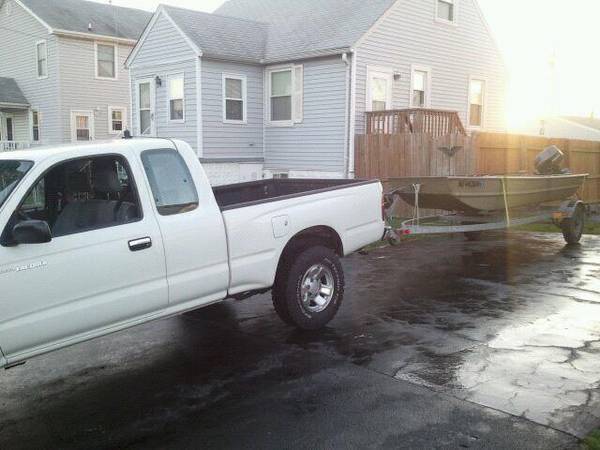 Got a little trailer for my boat and she pulls reall good for a little 2.7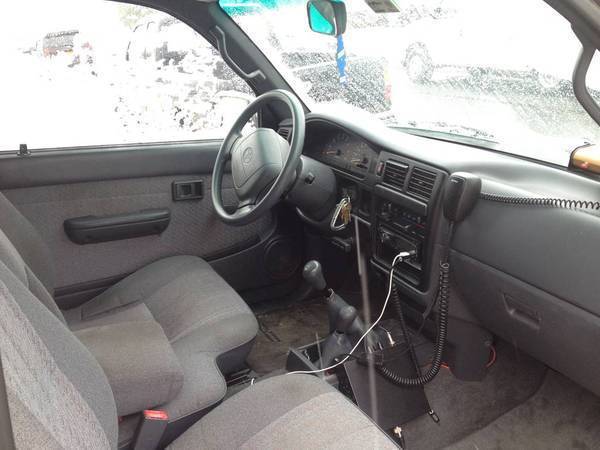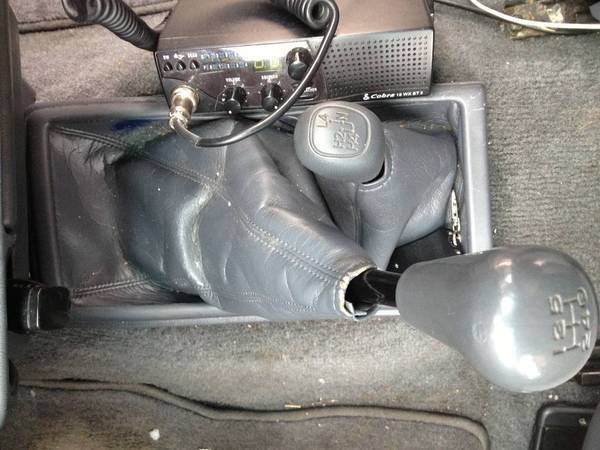 Mounted my cb next to my gear shift and ran the cables under the seats out the back, hardwired the cb under the dash for a clean look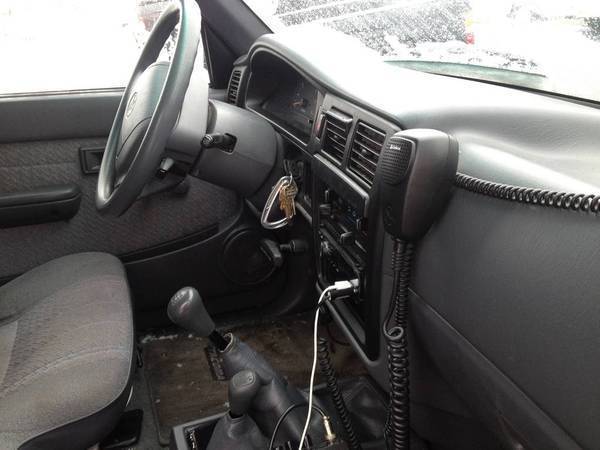 Few interior shots, nothing special!
saw a nice looking taco so i had to take a pic!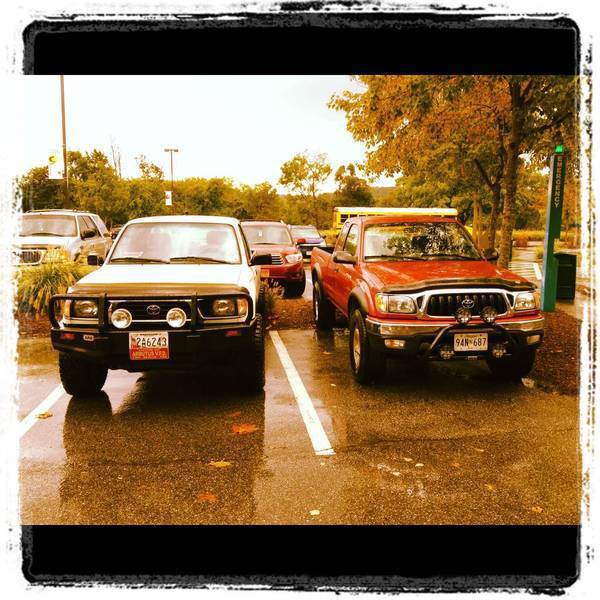 Dont see to many ARB bumpers around Baltimore, but this guy had a nice virginia set up!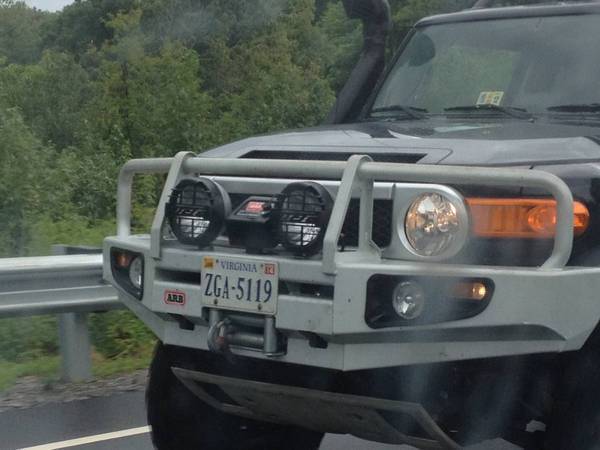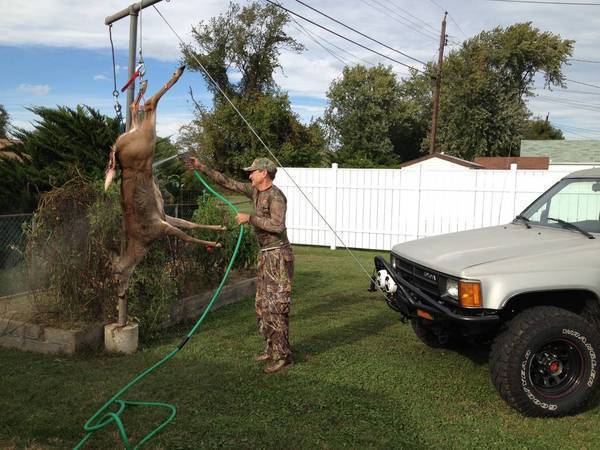 My brothers 4runner whinching up a little deer my dad shot!
My big brothers sweet 87 4runner with the 22RE engine on 31X10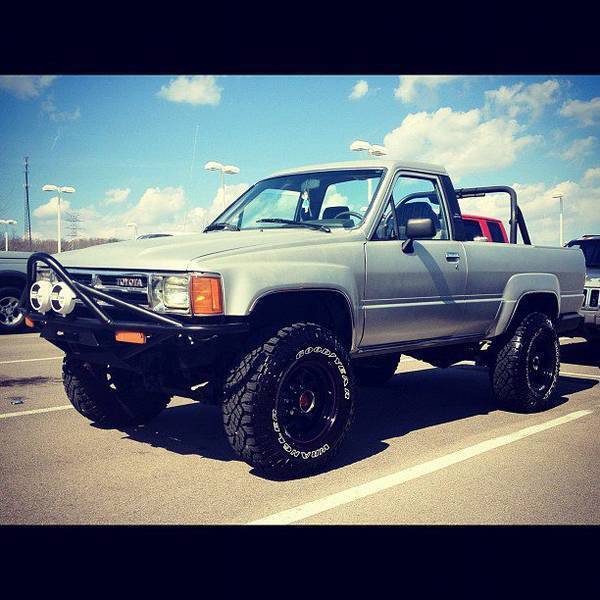 Finally got around to changing those all terrains to 31X10 duratrac Wranglers on Craigers and really tuned up the look!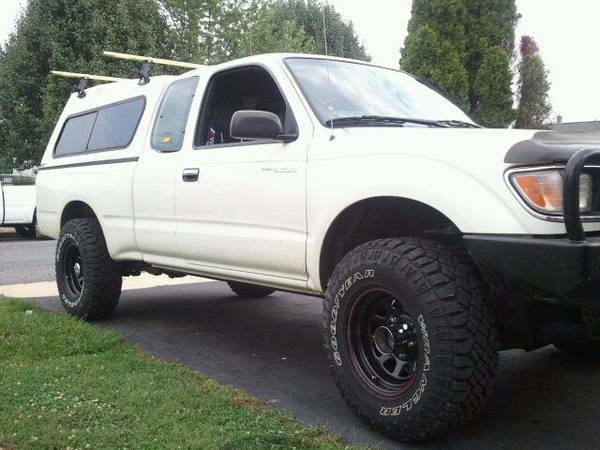 Then proceeded to check how the tired performed by getting stuck in a cornfield at midnight and having to walk 5 miles home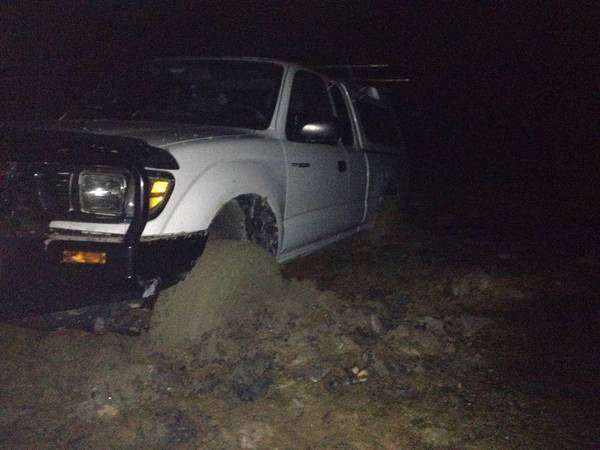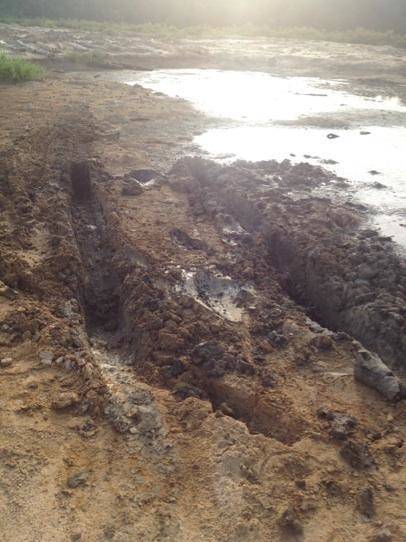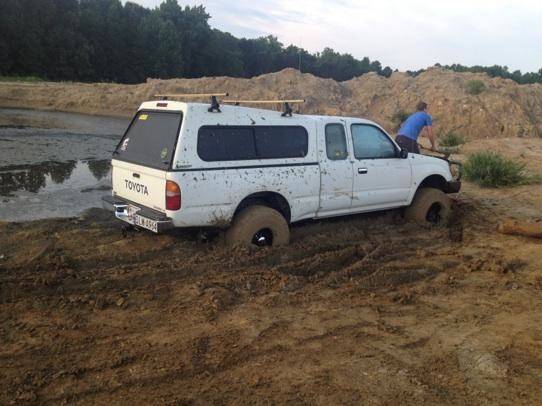 After sitting all night my grandfathers diesel got my out and had to take some pictures of the glory!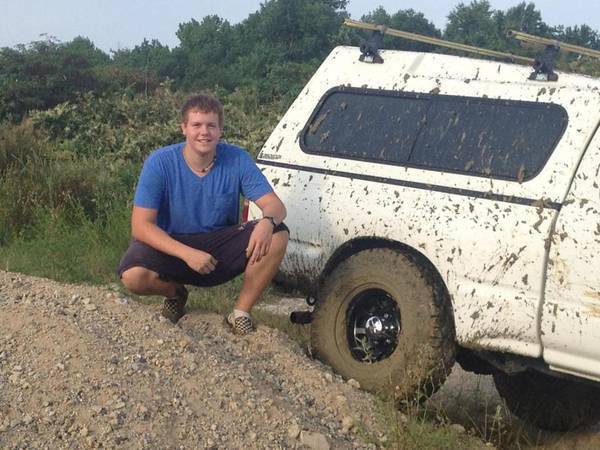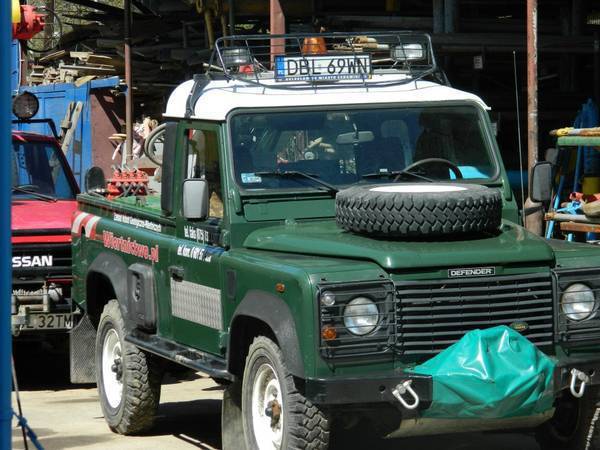 Went to Poland and saw this! Gosh they have some sweet rides over there!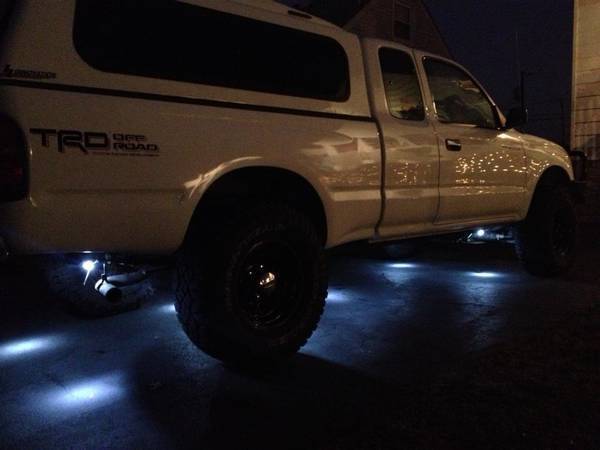 Rock lights installed and i love them! get allot of thumbs up at red lights!
Always liked the looks of trucks with roof lights so i designed a way to have some! Ordered PIAA light mounts and ran the wires through the cap under the truck and back to the engine, turned out great, at least i think so!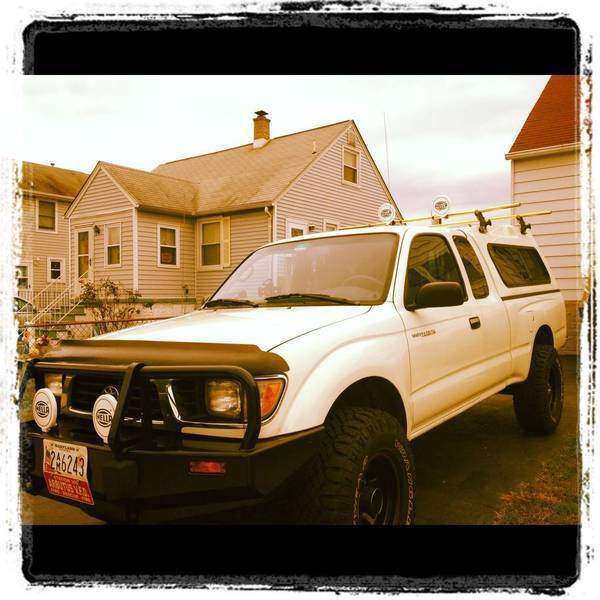 Fitted up a yakima wind farring and i think it only makes it look better! Picked up 1MPG after 2 tanks with the easy wind travel now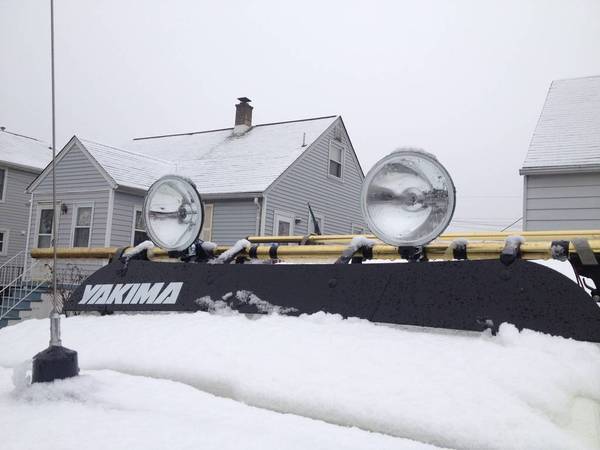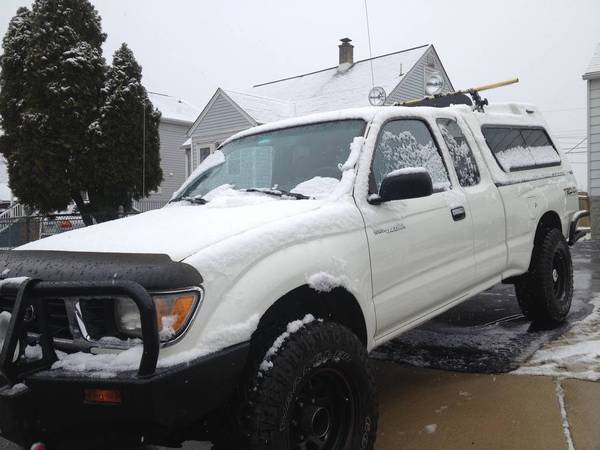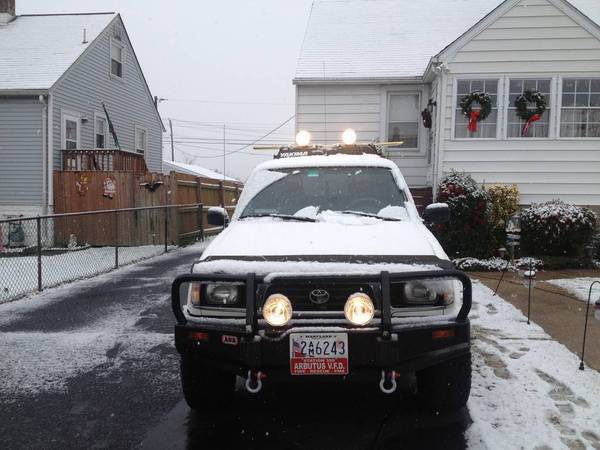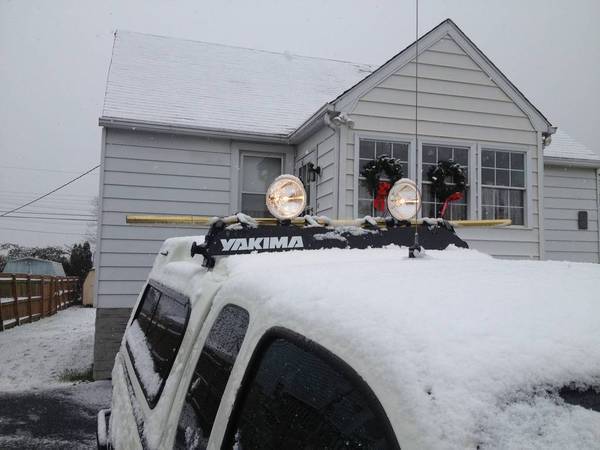 After falling in love with my truck and seeing my brothers 87 still running strong he decided to wise up and get one for himself, hes not much of a offroader so im sure it will stay stock but its nice to have another in the family!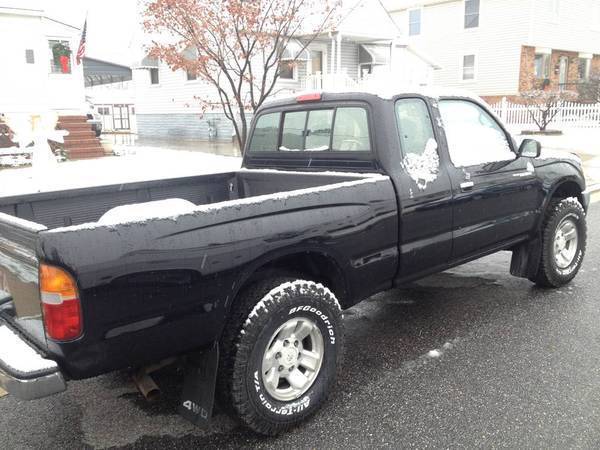 Finally got myself a rear bumper! Trail gear comes through again!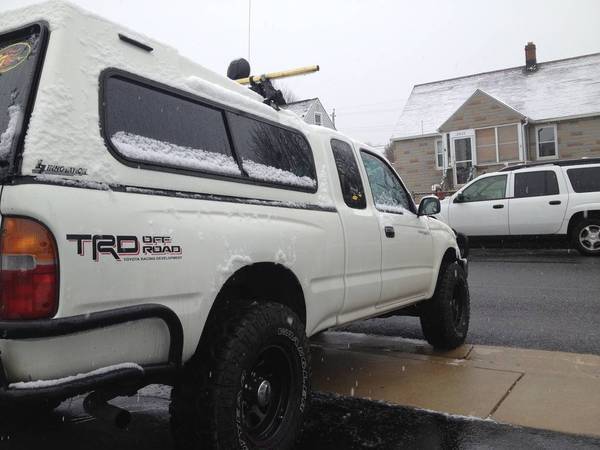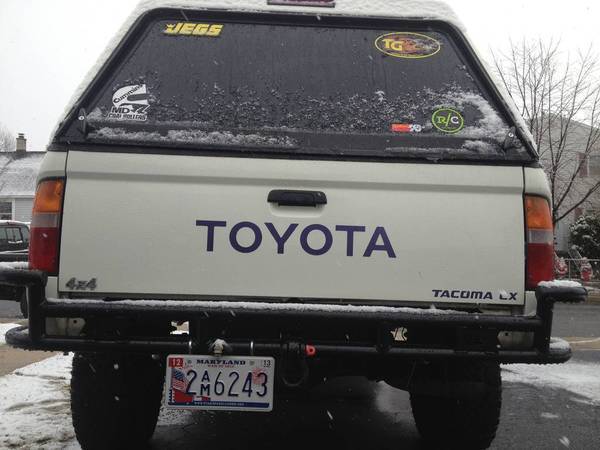 Thats it for now guys! tell me what you think and if anyone has any ideas leme know!