i bought this truck in june of 2012 bone stock.
today 2-27-13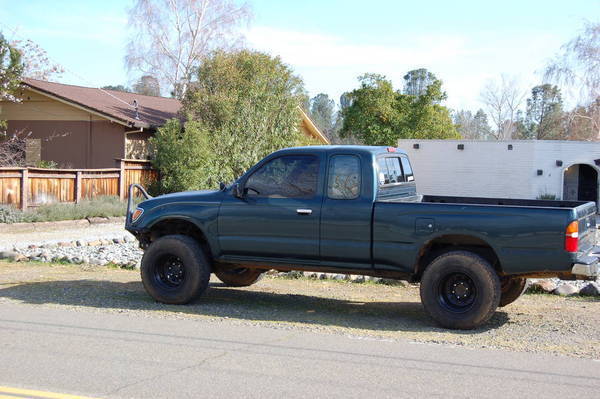 as she sat when i first bought her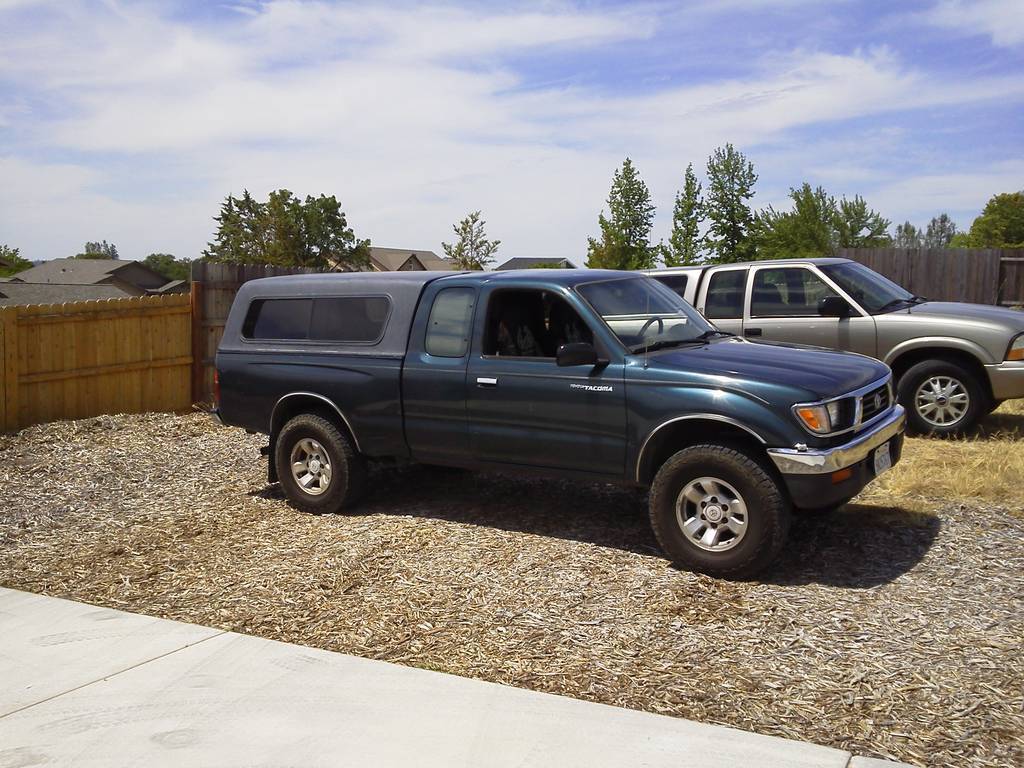 decided to ditch the ugly camper, also went and got her dirty for the first time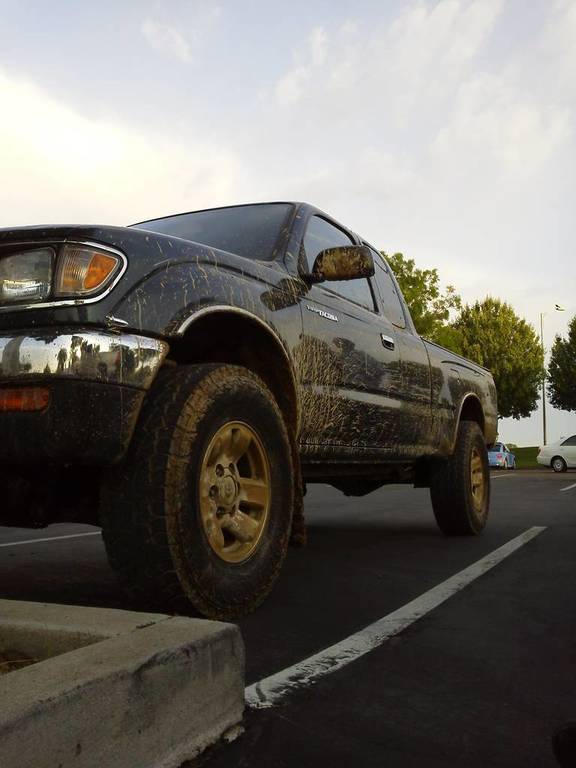 then a guy decided he wanted to come at me around a blind corner, luckily by the time we hit we had both slowed considerably[it was on a gravel road raining and barely wide enough 1.5 cars]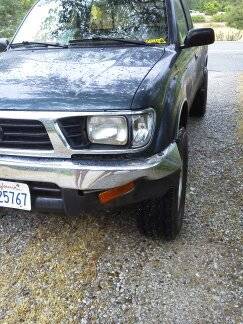 he had no insurance so i got full replacement value
figured it was time to invest in a nice front bumper instead of returning to stock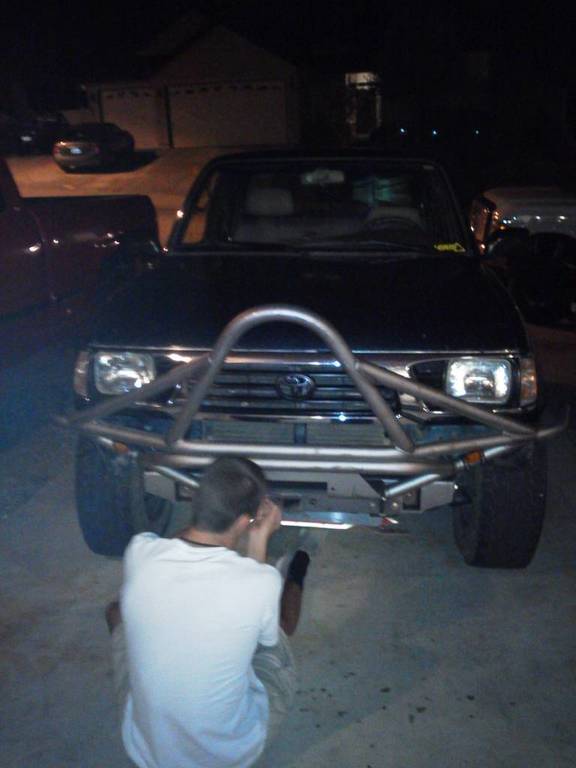 then my stock skid plate got hung up as i was backing out an almost stuck situation and bent under itself (sorry no pics of that right now). i then fabed my self a skid plate out of a stop sign i had laying around.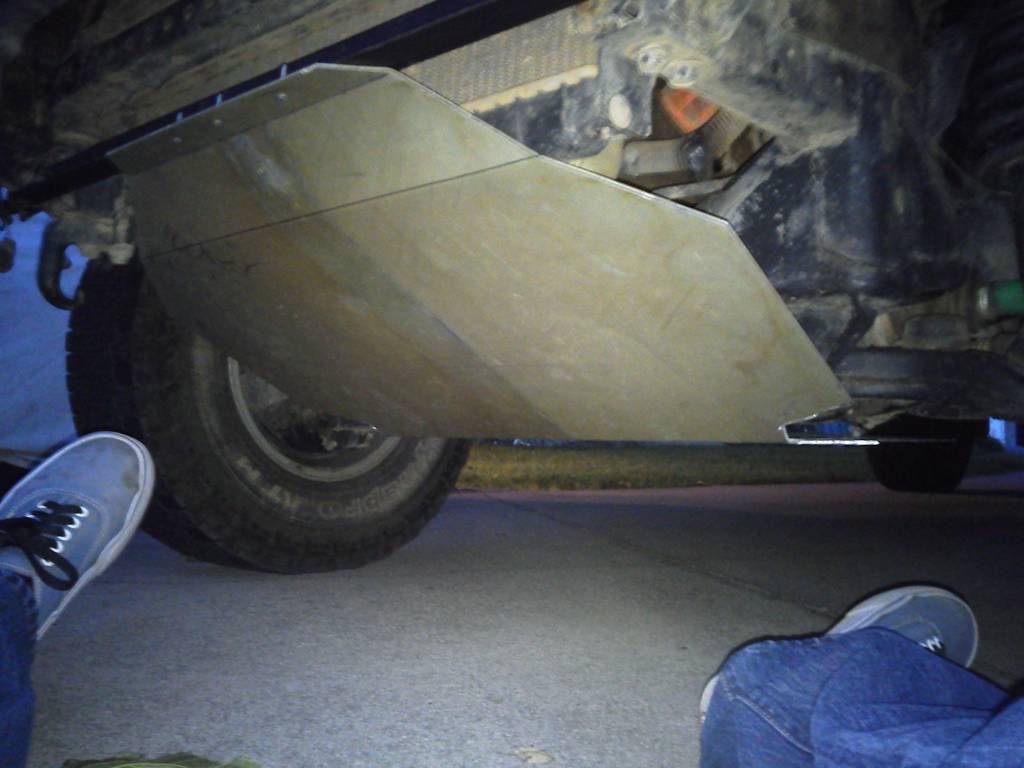 i love the look of halo's and halos aren't made for my headlights so i bought some cheapo ones off of craigs list. looks>performance. not what i usually like but these make the front look really mean. wouldn't recommend them if you still like to drive at night lol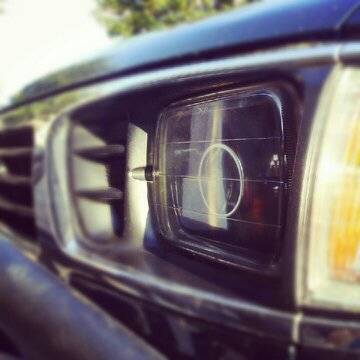 my billys came in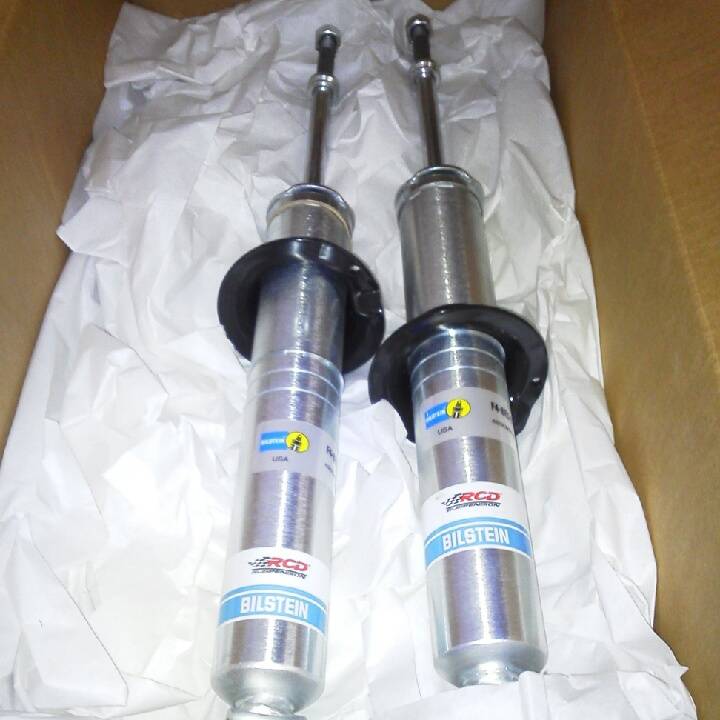 sorry no comparison pics of before and after but as of right now its just stock coils set at 2.5.
this is just kinda my poser flex shots lol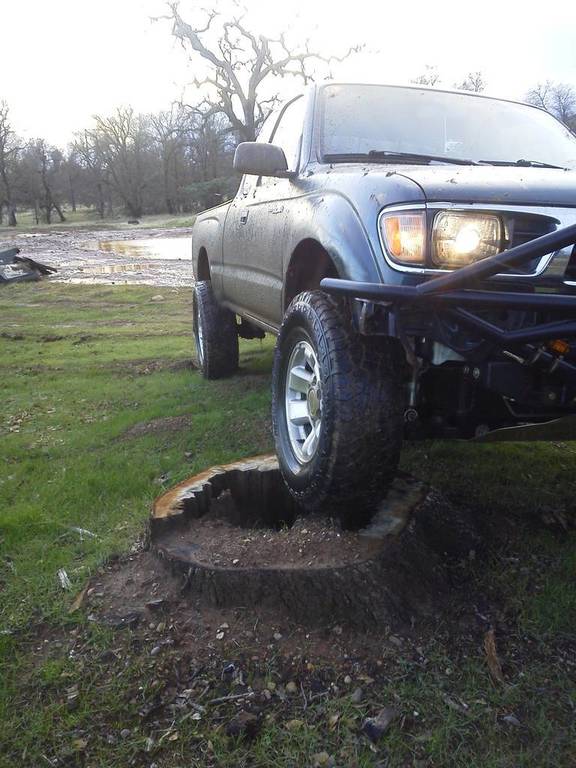 and another muddy shot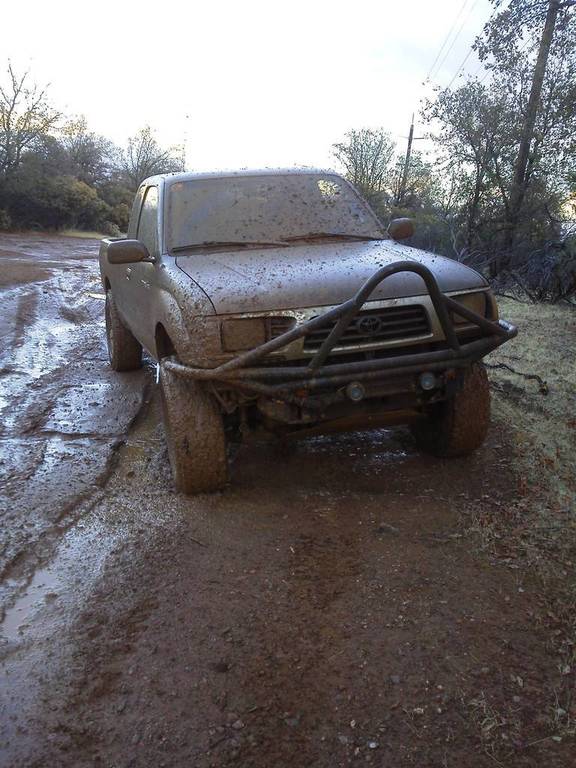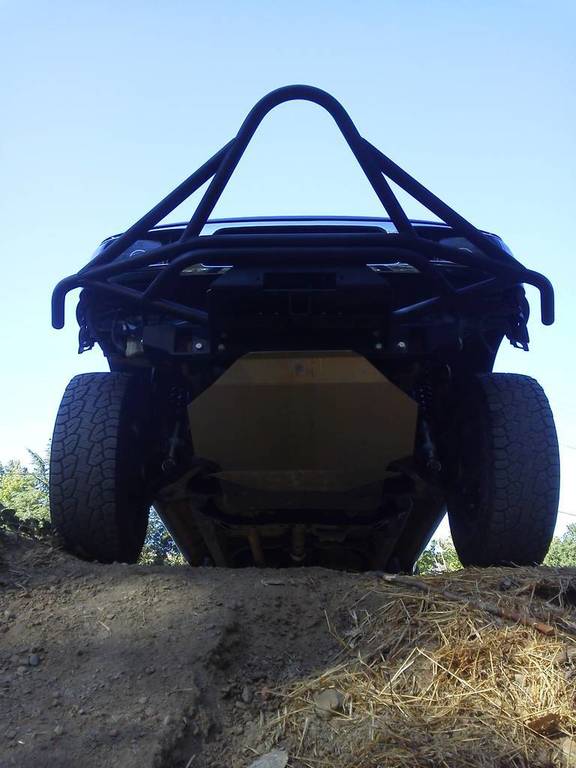 new rims, 15x10 4.5in bs
before: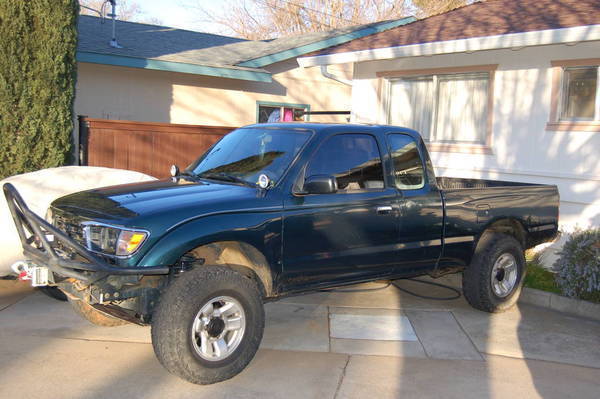 after: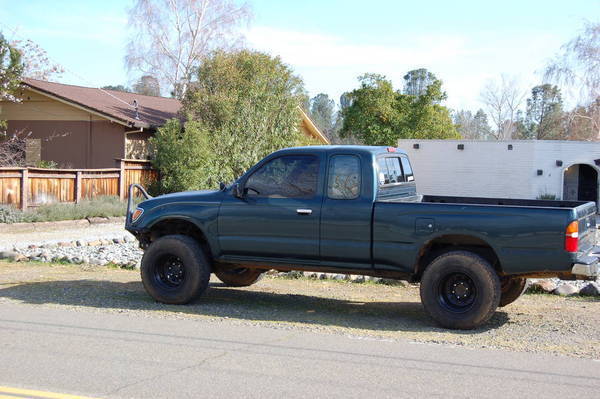 how far they stick out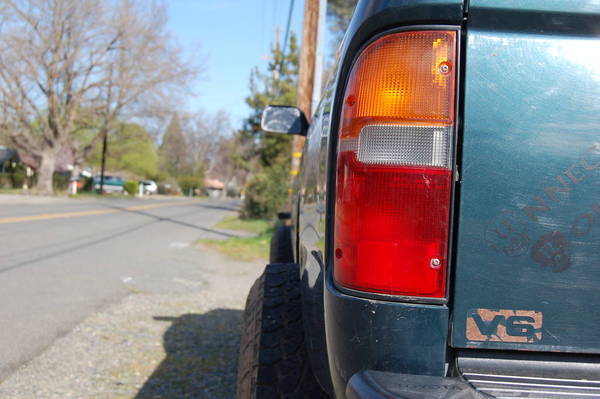 my plans consist of:
eibach springs
build a leaf pack from chevy leafs
deck plate mod
33x12.5x15 hankook mt's
rear locker
front locker
list will be added to as i find new things i want to do
im open to any advice or suggestions! shes a work in progress and will keep this thread updated as i get new parts