FOR SALE MAKE OFFER CALL 715 218 7005
Heres the story iv owned a few toyotas back in wisconsin where i was born and rasied a 89 and 91 loved them both espeaclly the 91 but i had to sell it because my family was moving to maui where tacomas ruled the road but also were crazy over priced. But after months of searching before i moved i found this one from the orginal owner who took super good care of it with 131,000 miles and totaly bone stock witch was perfect the only thing i wish was different was to have the trd package but o well.
Heres the specs on it as of now
2001 tacoma 3.4 5 speed 4x4 sr5 package
Motor
stock interanls
deck plate mod
nkg plugs and wires
Drivetrain
diff drop
Exhaust
cut muffler off and welded pipe in place sounds nice see video
Exterior
fog light mod
tool box
crome door handles
cb antenna
restored the head lights
Custom bedside decals by sockmonkey
Interior
foot lights
pioneer after market radio
hurst t handle shifter
ultra gauge
tinted side windows to match rear about 25% with a 5% brow across the front.
Suspension
full old man emu suspension lift with 883 coils, nitrocharger shocks, dakar leaf packs and light racing upper control arms.
Tires and rims
265/75/16 goodyear duratraks
stock rims painted graphite gray (idea from tacoskeet)
Heres how it sits as of 4/13/13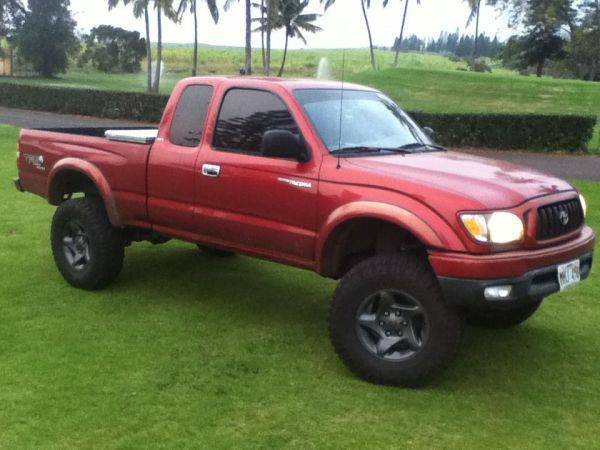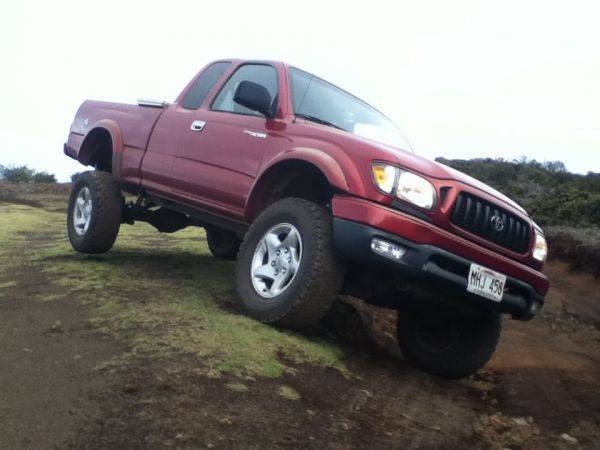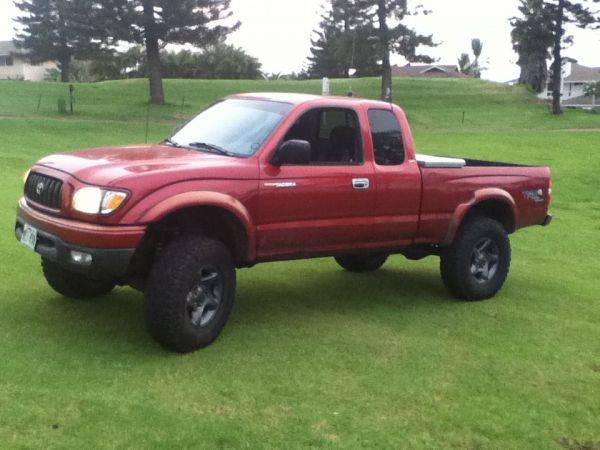 Heres what it looked like the day i bought it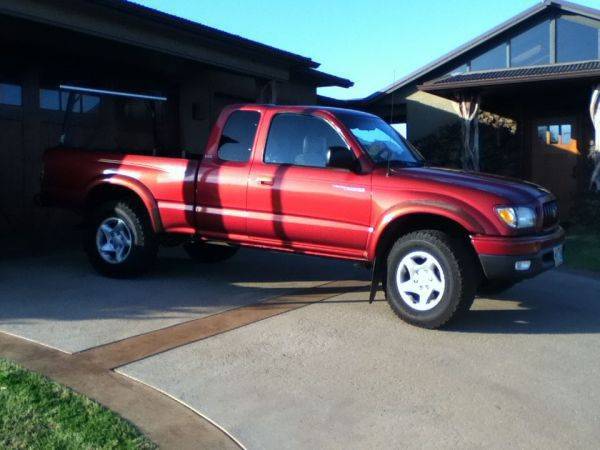 took it fourwheeling to the top of the island right away bout 10,000 feet
my girl friends a photographer so she took these ones.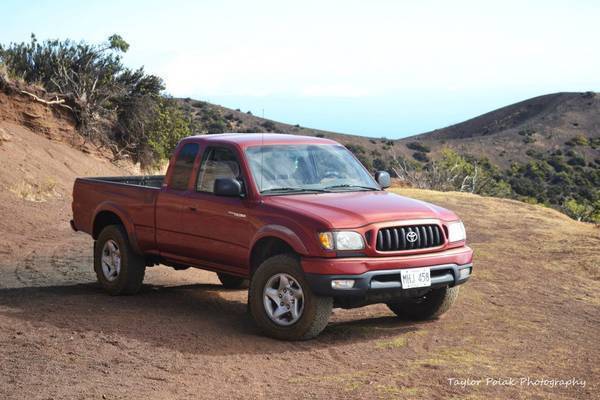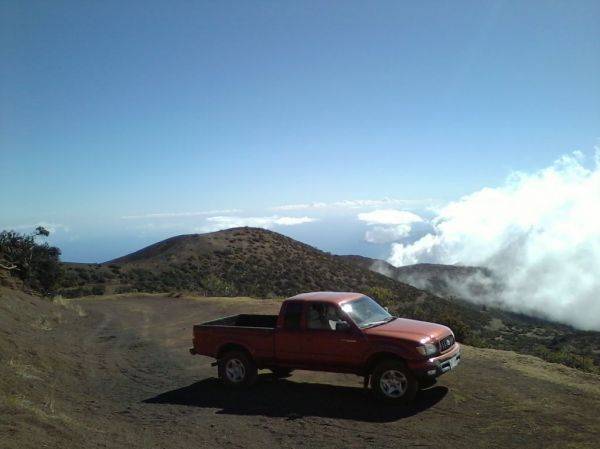 The first thing i did was join this forum after finding it lol
second thing i did was the deck plate mod witch i felt a 6-8 hp increase on the ass dyno sheets i still need to buy a afe pro dry
air filter
for it still running stock one yet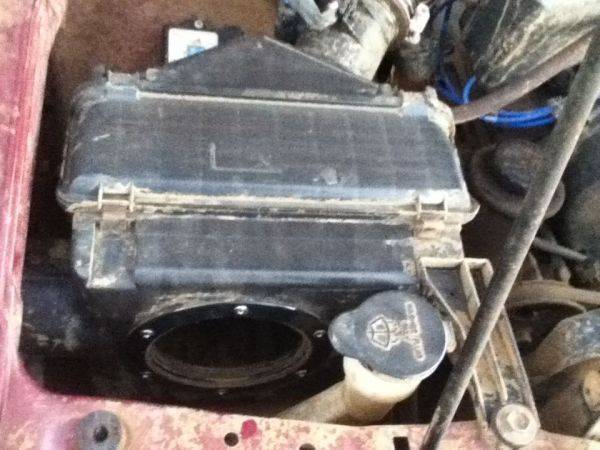 Then i cut the stock muffler off and welded in a piece of pipe, i hate stock sounding trucks the make me sick. Heres the video
http://www.youtube.com/watch?v=3dc-CBuUbkA?version=3
Bought a ultra gauge with the group buy on here and realy like that its paid for itself many times with seeing what the check engine light is coming on for.
The next thing i did was the fog light mod. i love it makes it look much better and everybody stares at me at night that drives a tacoma cuz their like why are his blinkers different then mine, its pretty funny.
[url=http://www.tacomaworld.com/gallery/showphoto.php/photo/299087/cat/500]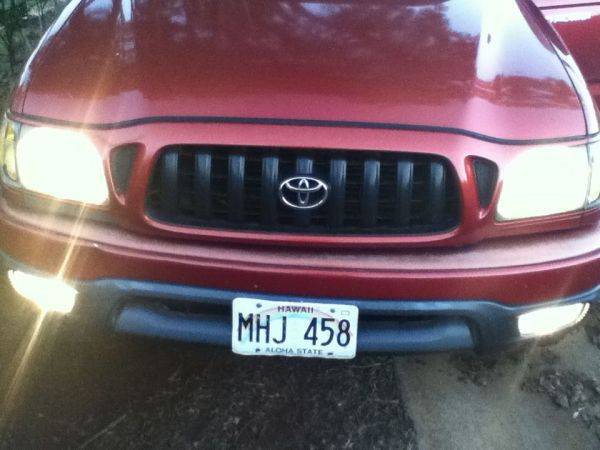 [/url
Then i put in the blue feet lights and got it hooked up to a make ur cigarett lighter plug in thing works prety nice i wana covert all the red in the dash over to blue in time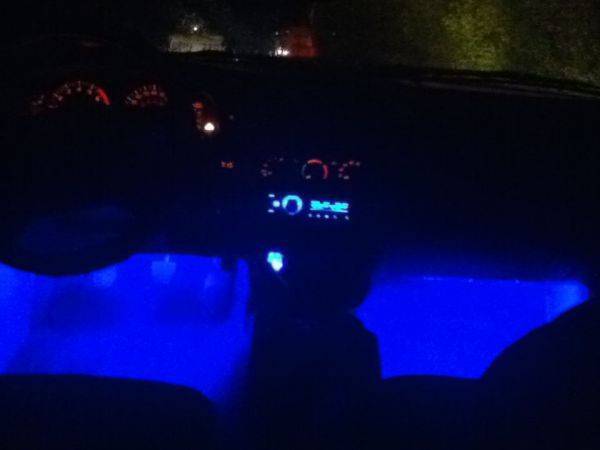 Then i got this tool box off craigslist for $150 well worth it, had so much shit in the back part off the cab i had a hard time seeing out the back window.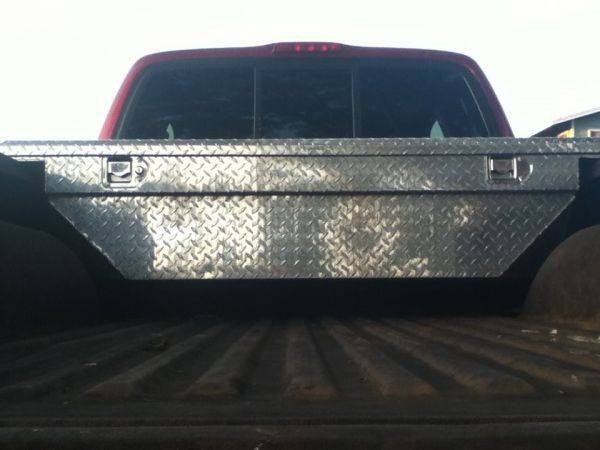 Got some chrome door handles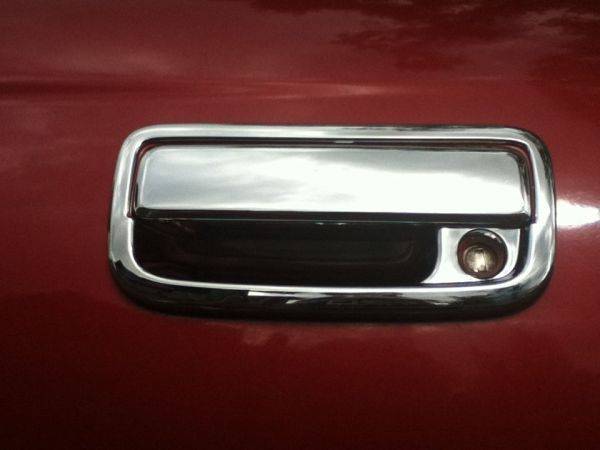 redid the headlights
before
after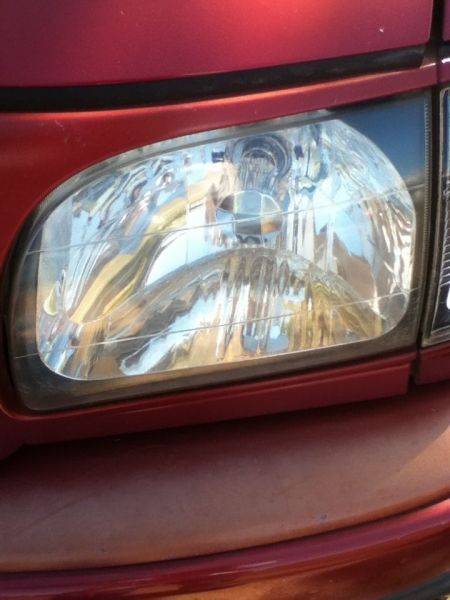 got some bedside stickers from sockmonkey!!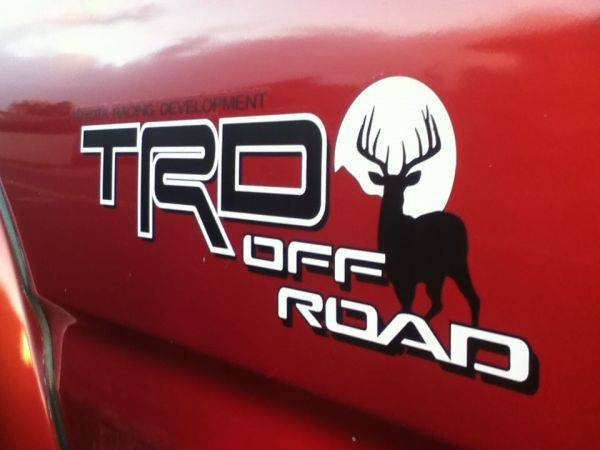 installed the lift heres my install thread
http://www.tacomaworld.com/forum/sus...tacoma-v6.html
but heres some pics
before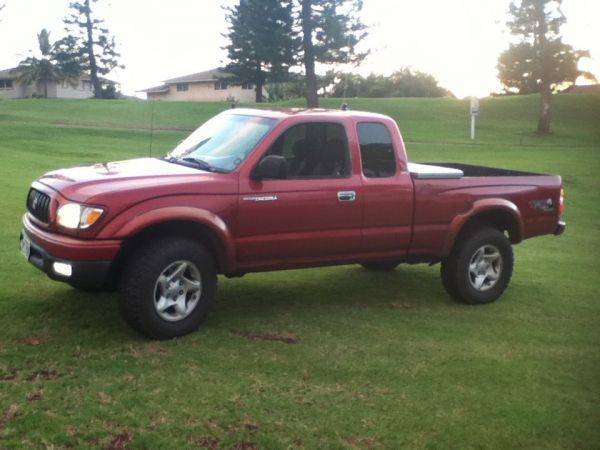 after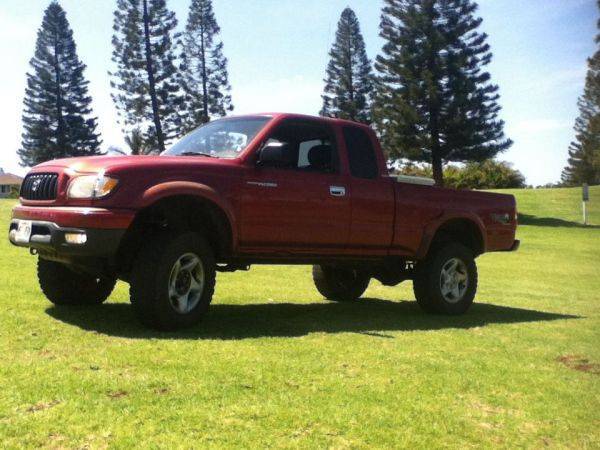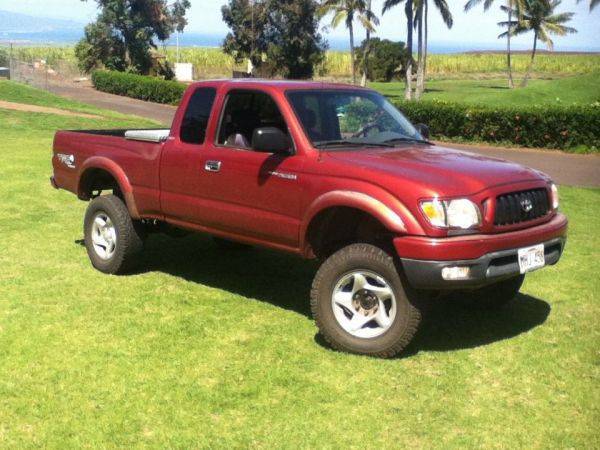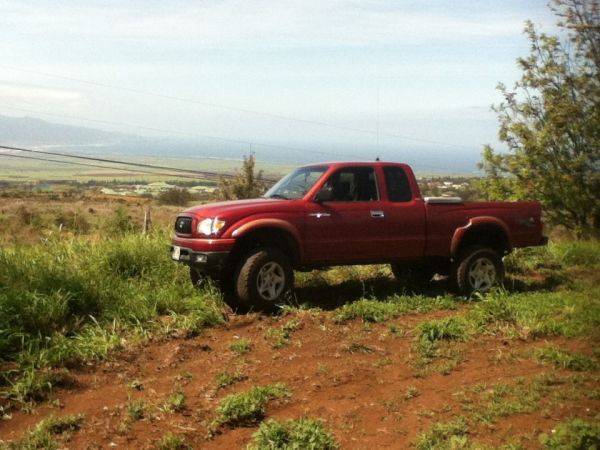 flexing a little with the new suspension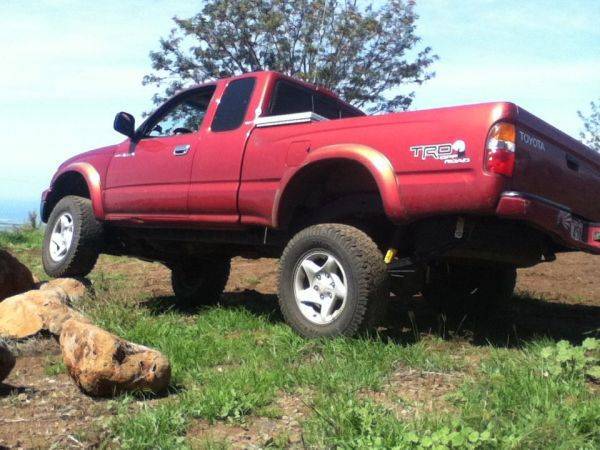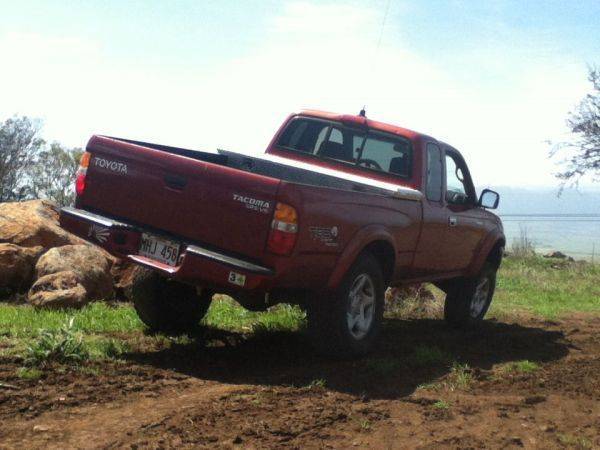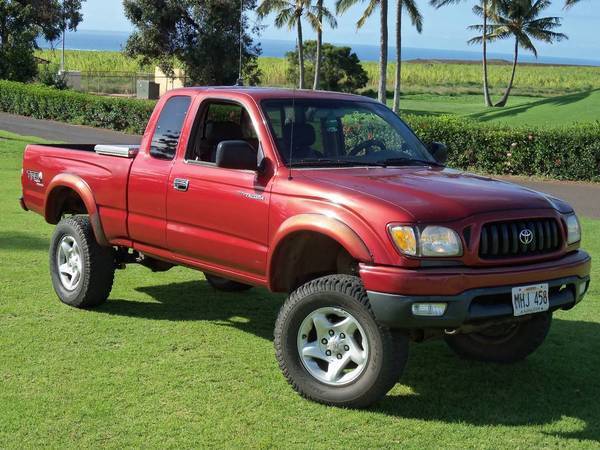 Things for the future.
All chrome front grill off
ebay
heavy duty front and rear bumbers
blue dash lights
lots of lights!!
maybe if i get rich a super charger but i dought it
Thats it for now stay tuned for more