2003 Double Cab Tacoma
How it sits as of
7/19/13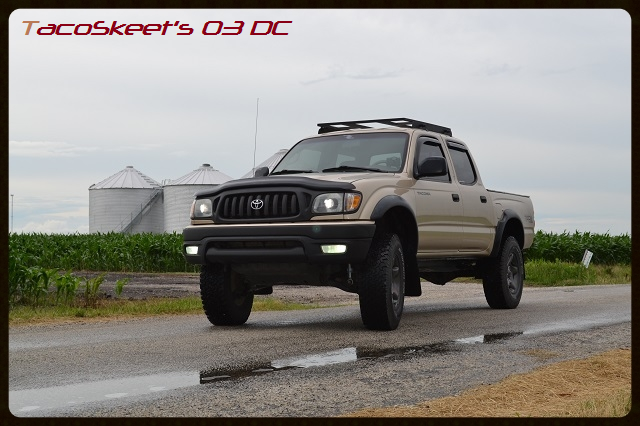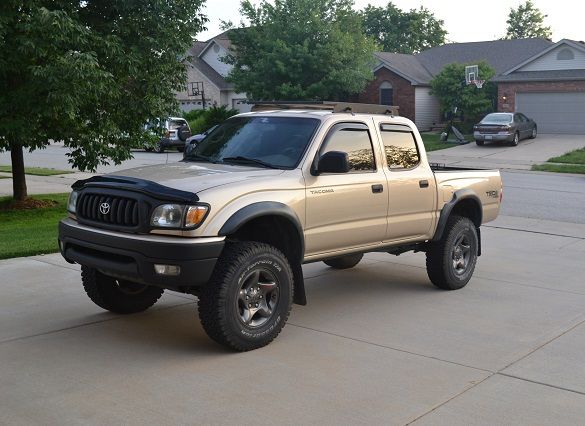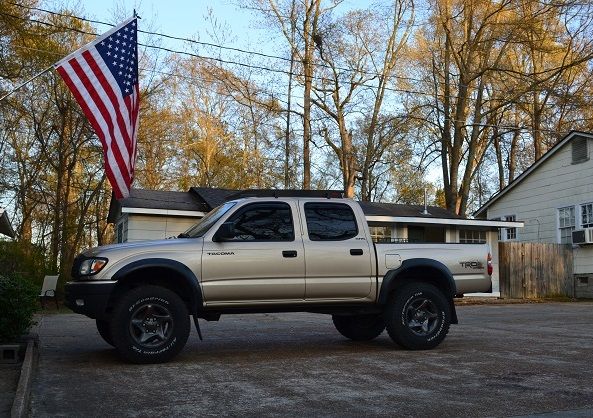 Mods to date:
Engine and some
-3.4L V6 (stock)
-TRD e-locker
-Deckplate Mod
-Engine bay light mod
Suspension
-Bilstein 5100s
-Eibach Coils
-AAL
Coming Soon..
--Dakar leaf springs
Exterior
-5000k Morimoto H1 retros from TRS
-Fog light mod
-Sockmonkey black badges, black hood retro stripe and "TRD Expedition" bedsides
-Bed rack mod
-Painted bumper and grille duplicolor bedarmor (black)
-Front Runner style custom roof rack
-custom rear bumper
Interior
-Wet Okole seat covers
-Maglite mount
-Ultraguage
-Peripheral PXD Ipod Adapter with custom mount
-Garmin 40LM GPS
-Fire Extinguisher
-Factory alarm system mod
-White LEDs in the dash
Future Mods:
-4x4 conversion (someday)
The Story
I've wanted a Tacoma since before I could drive, but when my 16th birthday rolled around....I got a Honda...
My best friend (01GreenTaco) got his truck when he turned 16 and I was super jelly, but I had fun helping him build up his truck. I worked as much as I could around school trying to earn enough money to get a truck and then I realized that it just wasn't going to happen at that time so I bought a 1986 Suzuki Samurai (shown below) and began to work on it. I was planning on just wheeling that around and then my parents vetoed that idea so I made a deal with them. Long story short, I sold the Samurai for twice as much as I bought it for, sold the Honda, and bought my 2003 TRD DC PreRunner in October of 2012.
Found TW and the fun begins
1986 Suzuki Samurai Tin Top that I fixed up and sold to get my Tacoma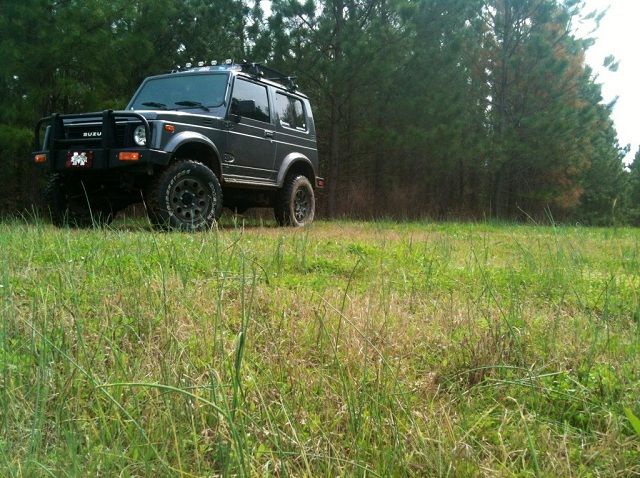 Stock photo: Bought in October of 2012 with 123,236 miles for $12,000 out the door
A little interior mod. I bought a Peripheral PXD Ipod adapter and ran the wire under the console and made this ipod mount. You can also see my maglite mount, and the lights I wired up that come on when a door is opened. (underneath the dash, shining on my floor liners) In the second picture: Ultraguage, Griffin USB adapter, switch for rock lights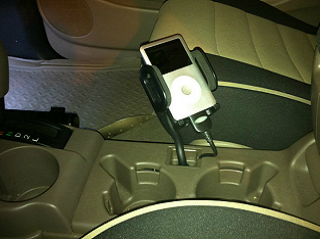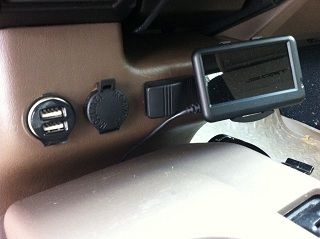 Here are my Wet Okole seat covers. These things are great!