Figured I'd start a build page while I can remember what all has happened to the truck. Here's the story
Most current picture 10/19/2013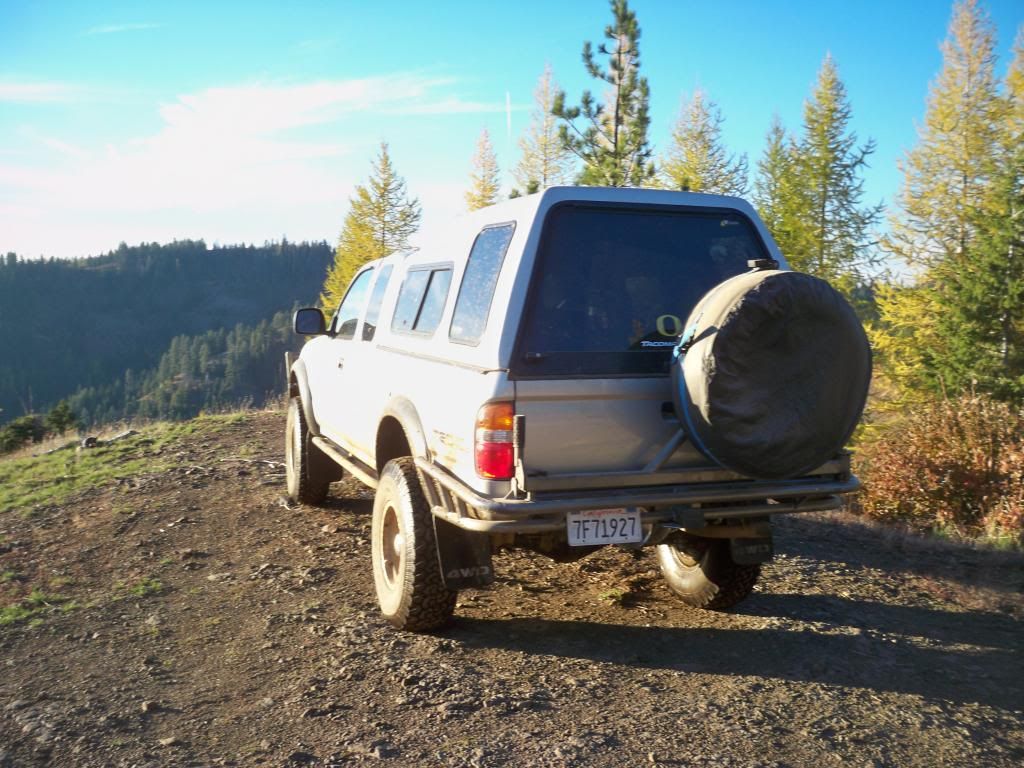 Mod List

Suspension/Wheels n Tires

Front: Bilstein 5100's paired with Eibach coil springs.
1/4" spacer on driver's side to remedy "Taco Lean"
1" differential drop
Rear: Bilstein 5150's paired with
All-Pro
Expedition Leaf springs
15x10 Ultra Rogue rims
33x10.5r15 BFG T/A KO's
Armor

Elite Offroad Front Bumper with
Smittybilt
XRC8 winch (More on that later)
Elite Offroad Sliders pc'd to match bumper
4xinnovations
class 3 hitch rear bumper with swingout tire carrier
Lighting

PIAA fog lights
Pair of Epistar 6" spotlights
Interior

Grenade shift knob
Weathertech
floor mats
LED replacements for dome and map lights (very bright)
Midland 1001z CB radio with K30 mag mount antenna
Remove gay cupholder afterthought behind passenger seat
Performance

Deckplate mod
Diff breather extension
Cosmetic

Debadged
Manzanita influenced pinstripes
Miscellaneous

Century T-class camper shell
Custom fabbed "half" bed rack
Train Horn/Onboard air
Smittybilt Winch accessory kit &
Harbor Freight
"Farm Jack"
To Do
Skid plates (Front, Transmission, T-case)
Get a full size spare
Rear floor mats
U-bolt flip kit and shock mount relocation
If I win the lottery
Dual battery system
ARB refrigerator
Cab roof rack
Solar panels
Rhino line rocker panels
Snorkel
Regear
In 2003 my dad got a 4wd 2003 Extra Cab (standard transmission) as a work truck. His eventual plan was for me to get it when I obtained my license. This is the earliest picture I could find of the truck.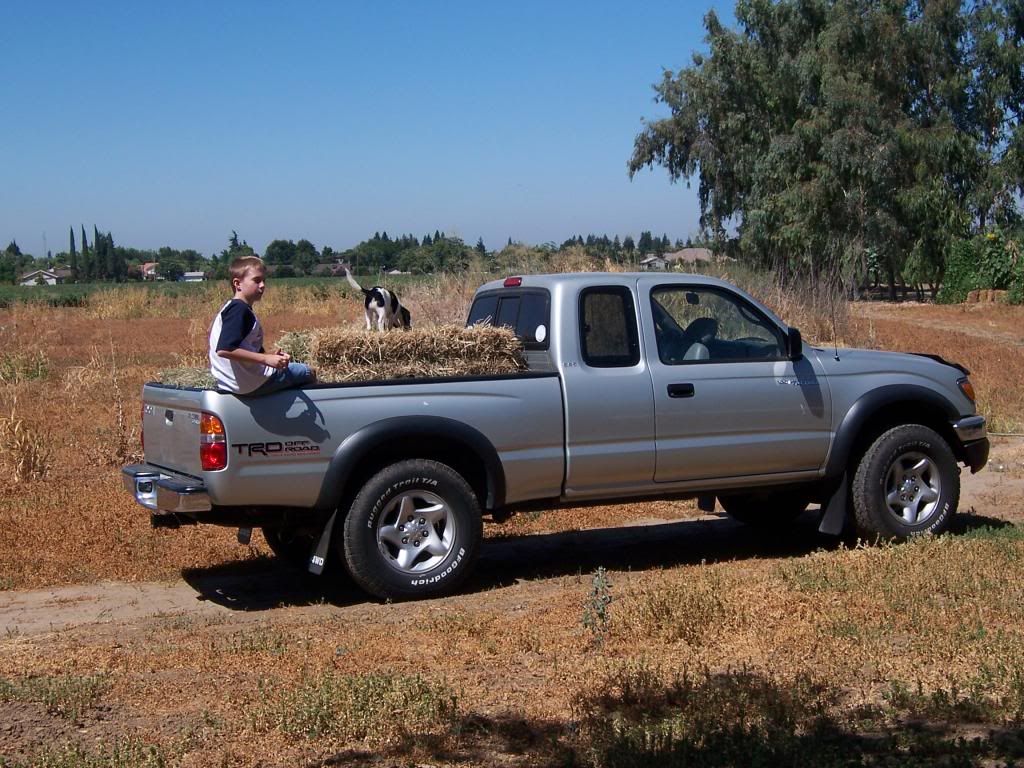 I got a hold of the truck, and my first few mods came in quick succession as I had saved up a lot of money in anticipation. The first mod that I did is the one I'm least proud of. I put in a train horn
This was before I had discovered TW (I'm innocent, I swear!), and on the upside, I ended up having onboard air, so it's not all bad! Still use the thing from time to time, works well when people are tailgating, when I see some sweet babes and want to get their attention, or in parking garages if I want to be obnoxious and be heard from space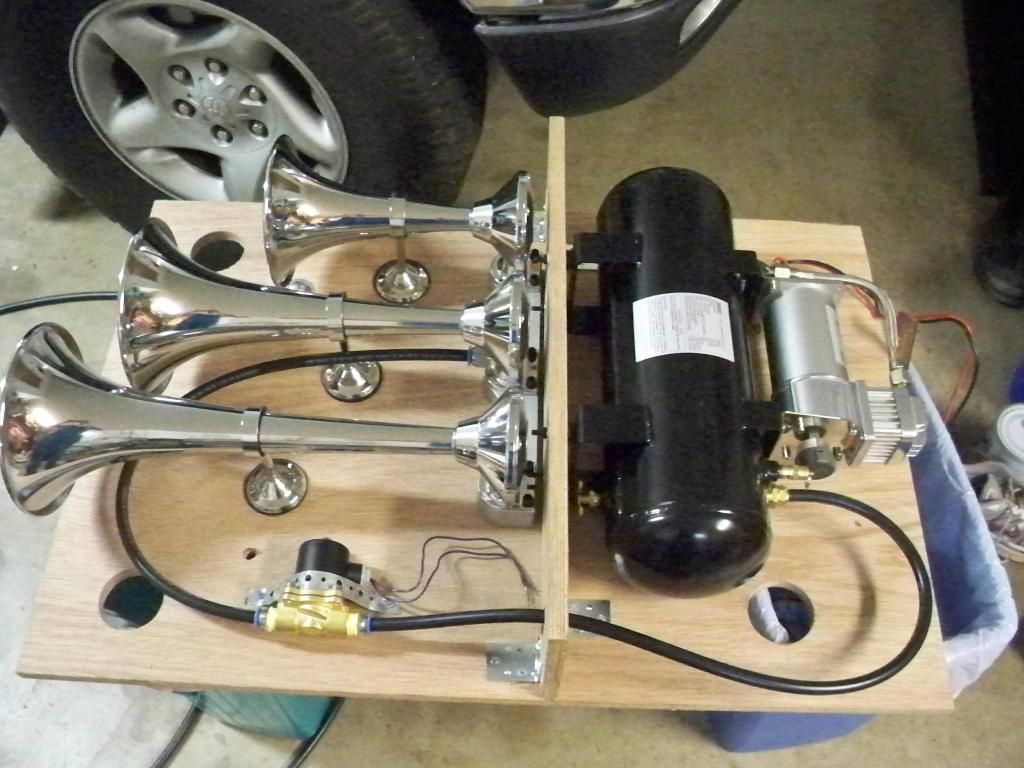 Had an old grenade sitting around that I had picked up at a surplus store so I got it tapped (in the most non-sexual way possible). It fits my hand MUCH better than that stock shifter. In addition, I purchased some Weather tech floor mats. GREAT mod, I would recommend it to anyone.
I continued by purchasing a new Century T-Class camper shell with a carpeted interior lining and sliding front window. To date probably one of the best mods I've done. If I had to do it all over again, I would have gotten opening side windows.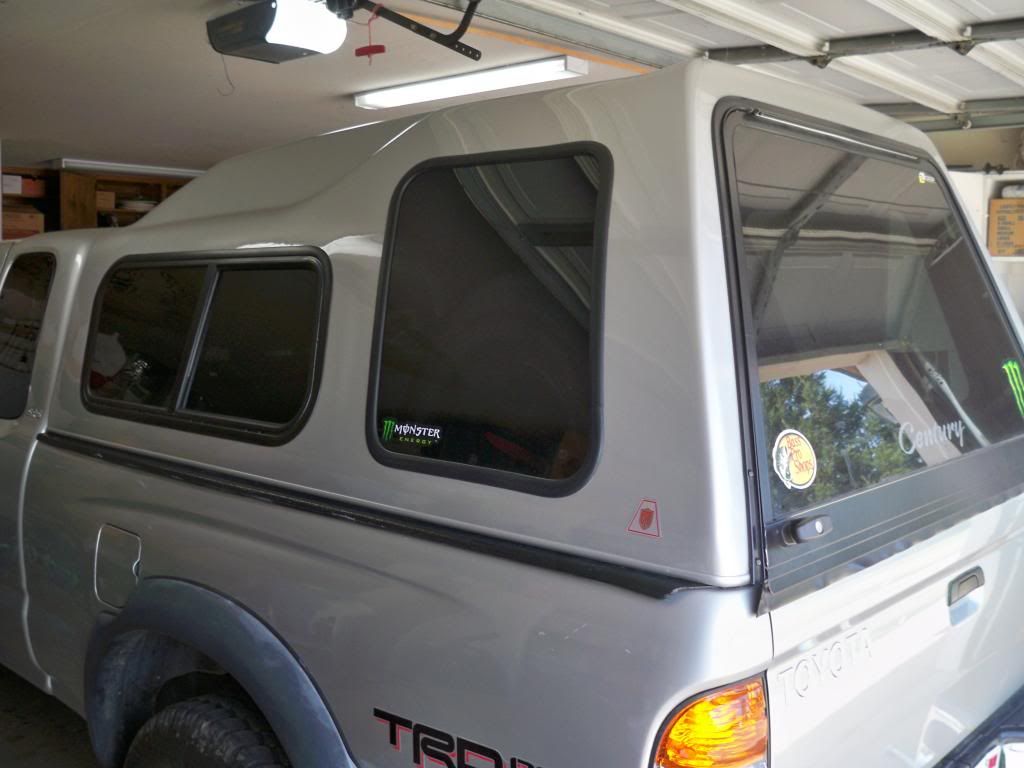 Also got an Elite front bumper.
Eventually, I discovered Tacomaworld and had to get a lift kit. Did it right with Bilstein 5100's and Eibach's in the front, with 5150's and All-Pro expo's in the back. Took it out for a little test not long after...
After saving up more money I bought Elite offroad rock sliders and a Smittybilt XRC8 winch. Winch install was a PITA. Ended up removing and replacing the bumper around 5 times to date. As of Fall 2013 it's on it's 3rd solenoid, and the warranty has expired, so I've got my fingers crossed that it will work (Solenoid relocation pics on page 2) Anyways, took the cap off and did some wheeling during the summer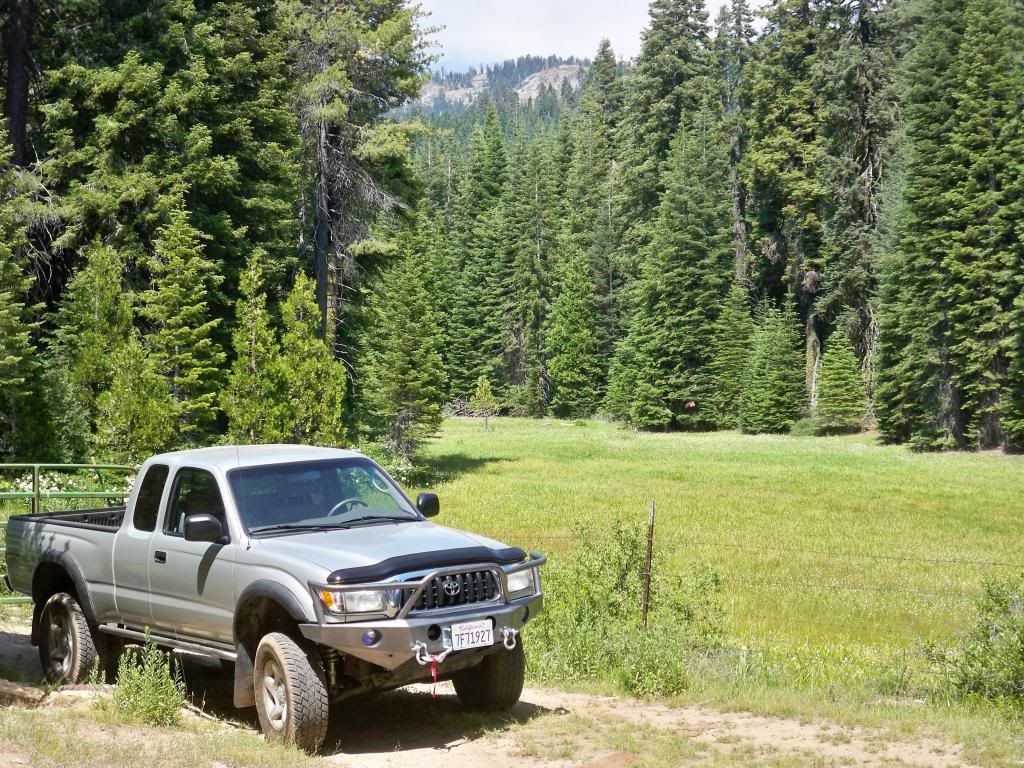 Next big thing was new wheels and tires. Ended up with 15x10 Ultra Rogue rims wrapped in 33x10.5r15 BF Goodrich All-Terrains. Love these tires. They perform excellently on and off road.
Fabbed up a removeable "half-rack" for my bed.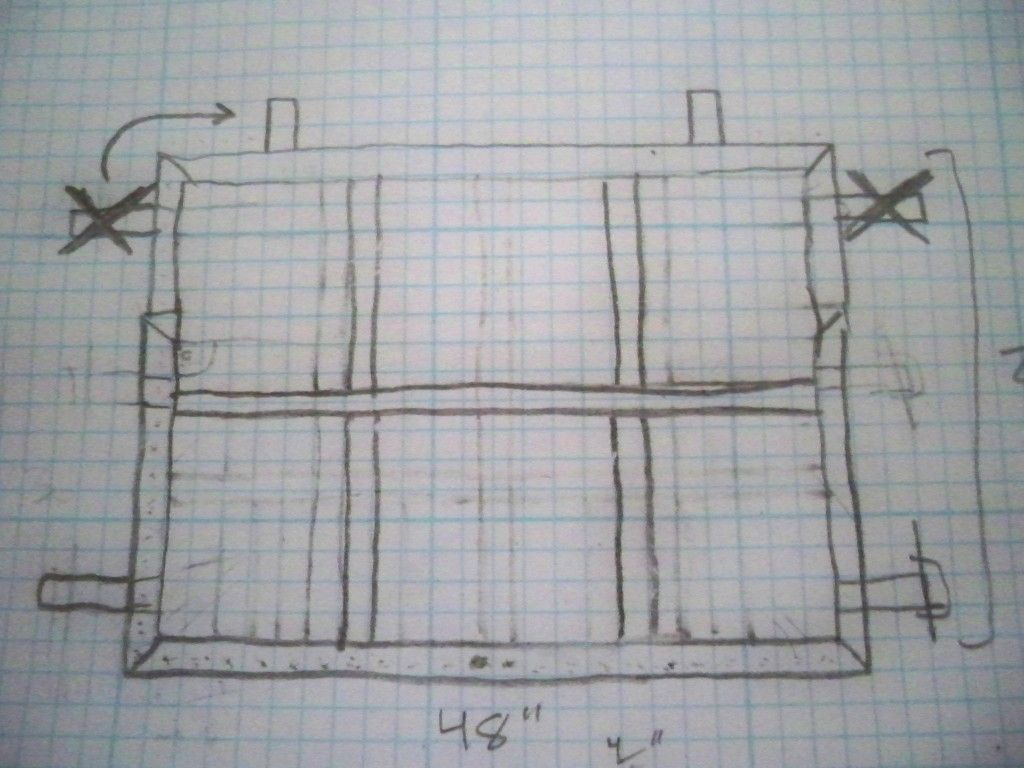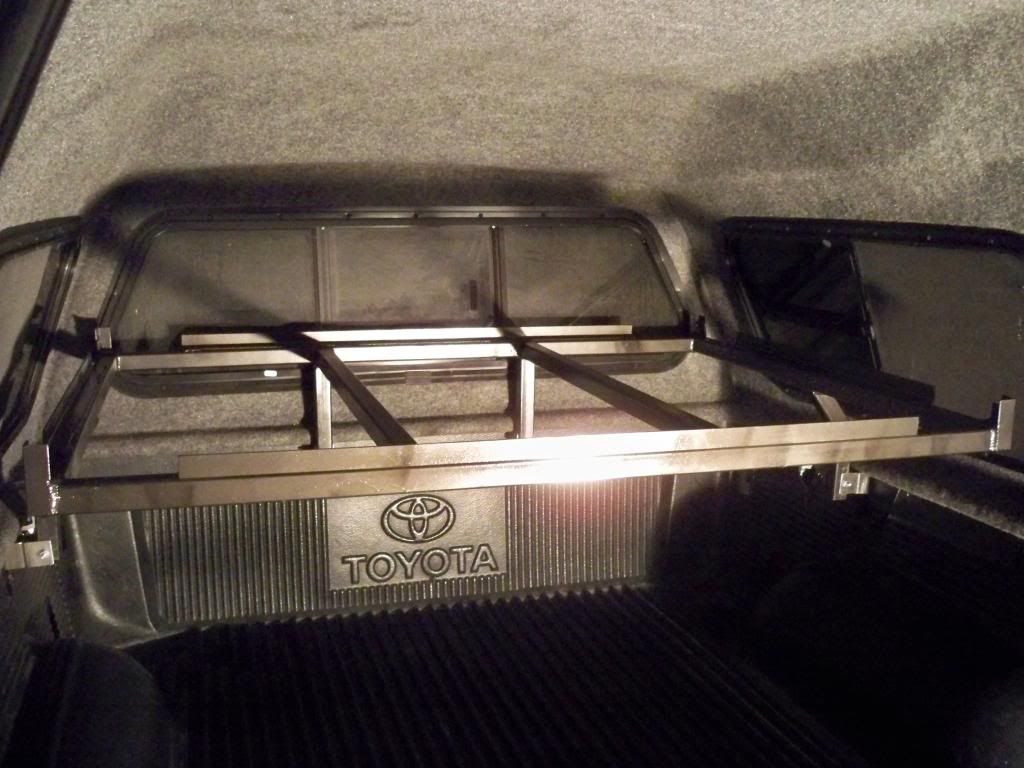 Latest addition is the rear tube bumper, next on the list is either a full size spare or a nice set of skids