Sold my 06 AC Speedway Blue 4x4 back '09 because of a growing family....got a Chevy K5 Blazer, Toyota 4Runner 2WD, Jeep Patriot, Ford Ranger 4x4 later. In mid 2011 I found my "true love" and back in the driver seat of a stock '02 DC 4x4. Auto, so the old lady can drive and enough room for the dog and 2 rug rats.
Here's how she's sitting today after a few mods.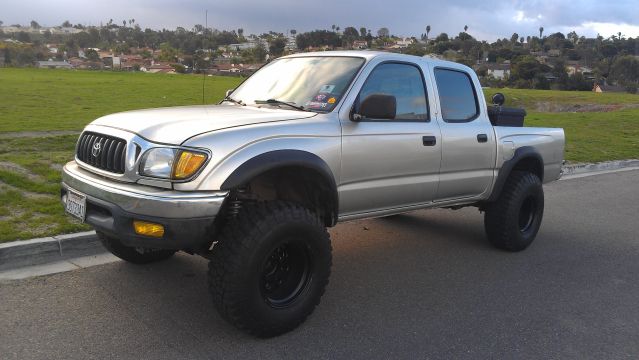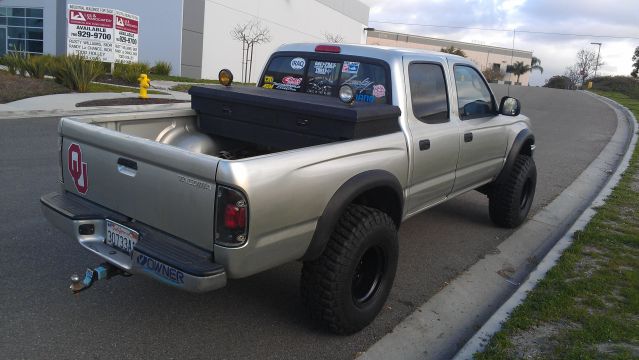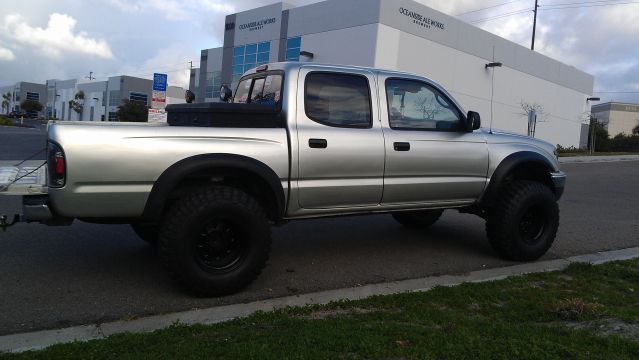 What I've done....
Exterior:
5100's all around
Eibach springs
BFG KM2 32x11.5x15
Prime wheels (painted black...wasn't digging the Crome look)
Altezza tail lights
Husky tool box w/ off road lights
inno roof rack (waiting install)
Switch blinkers to top corner light
Painted corner and bottom lights yellow
Flowmaster series 40
AEM CIA
Optima Red Top
Interior:
Pioneer AVH-1300DVD
CB Radio (waiting install)
Still a work in progress, but she's trucking along.
Future mods:
Tube front & rear bumper
Rock sliders
Sotoshi grill
Black headlights
Rhino lining
Desert tan, coyote, or flat black paint job
And a bunch of other things.....I can't think right now.
Thanks for looking....not much of a build thread but you get it. Hahaha