Not much but I figured why not. I'm a 16 year old so there isn't much (yet). I don't have any pictures of when I got her. The first thing I did was got new leafs because the old ones were snapped in half. Then I bedlinered the bumpers after getting the dents out the best I could (previous owner used the truck to takeout a fence). I talked to my stepdad (he owns a tire shop) about some tires and ended up with some cooper discovers on aluminum alloys as a christmas present. I worked for my uncle and ended up with a toolbox.
Done;
new leafs
new tires
roll bar
bedlinered bumpers
debadged
custom center consule
To do;
possible 1in body lift
3in suspention lift
custom bumpers
more lights
toolbox between roll bar
deckplate mod
When I first got her.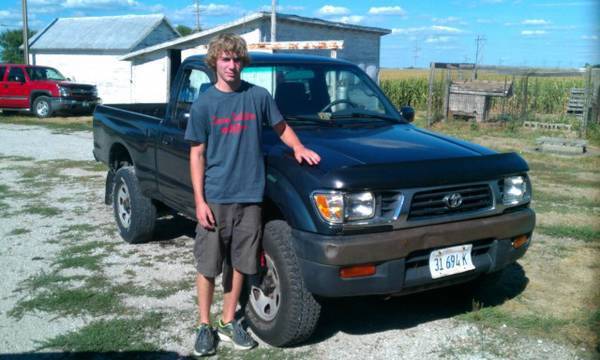 After tires bumpers and the toolbox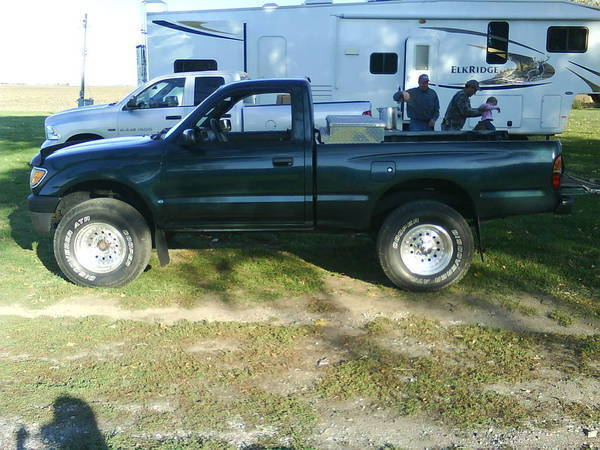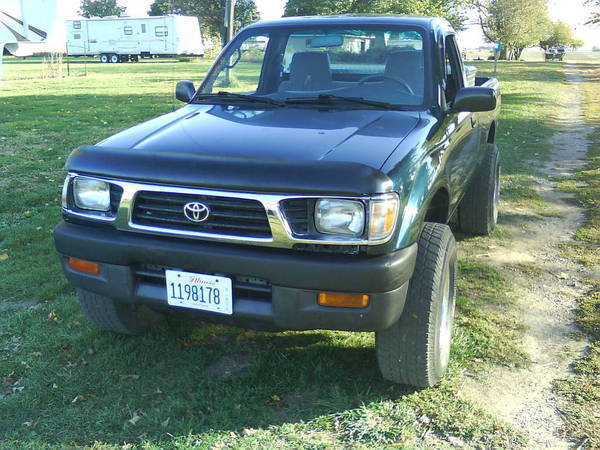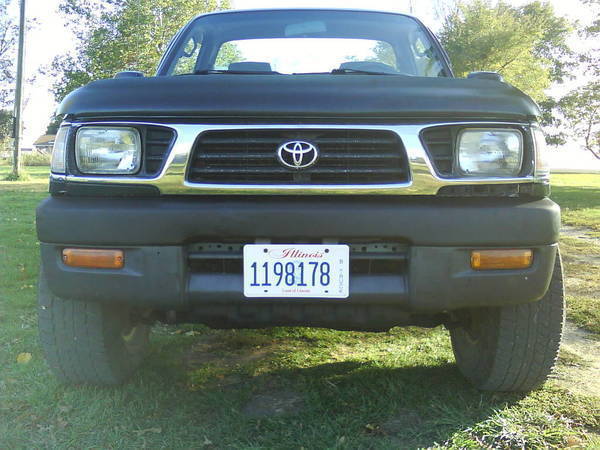 Wanted to give my shifter some style so I made this out of a 4x4 block.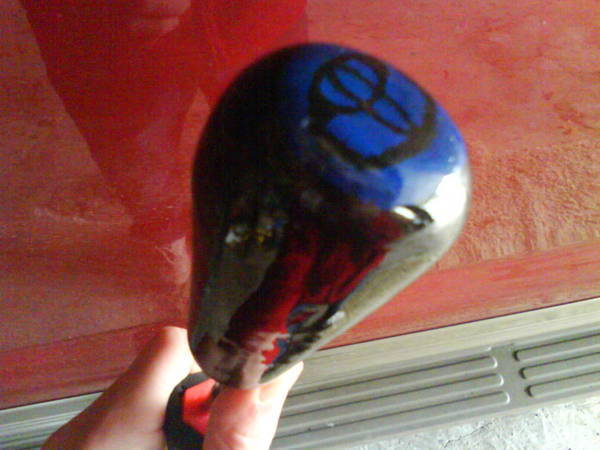 The grill was chipping and I don't love chrome so I blacked it out.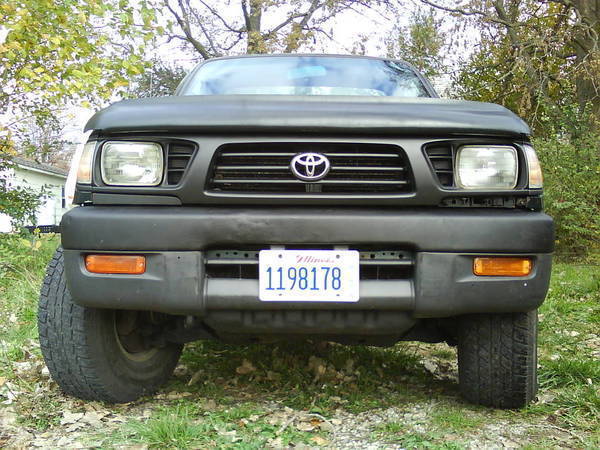 Talked to my stepdad again and ended up with a rollbar.
Went to BigR and got some tractor utility lights to hookup for now.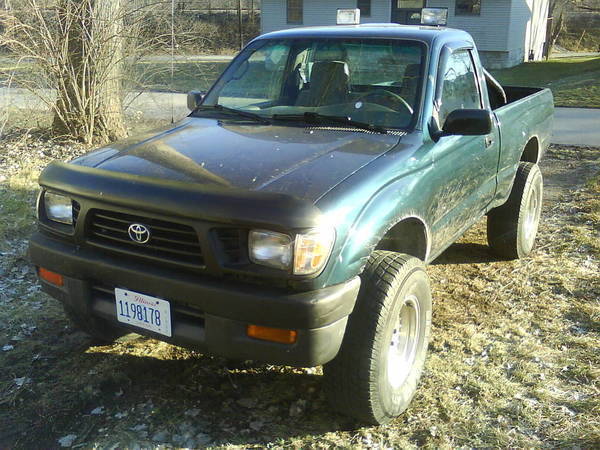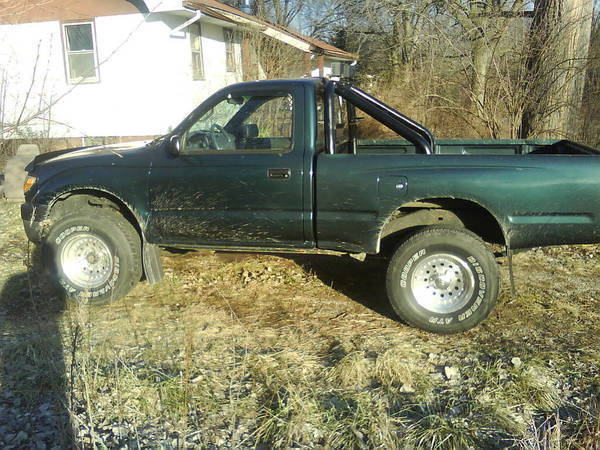 Didn't like not having a center consule but still wanted the option of a center seat so I made this.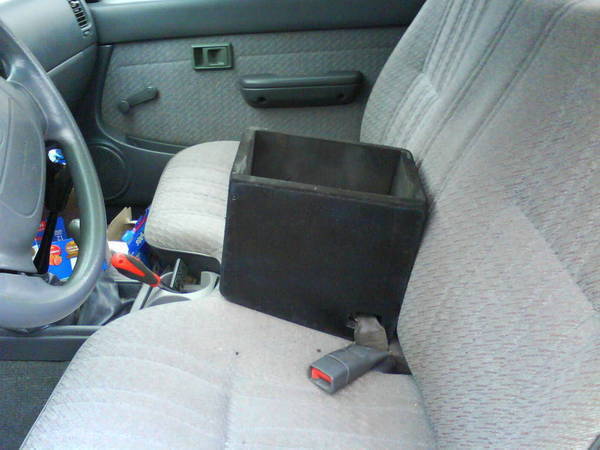 It's strapped in with the center seatbelt so I can take it out if I want to.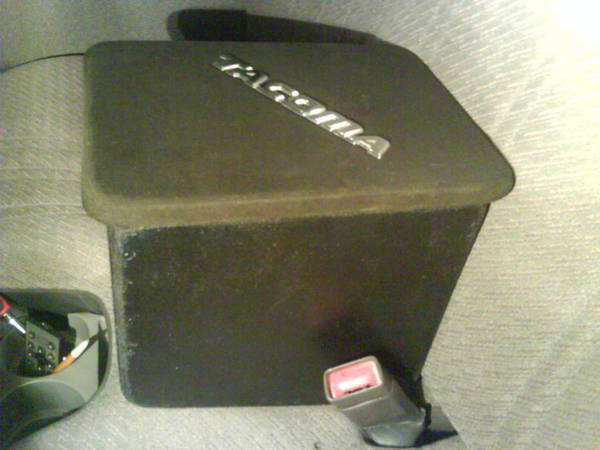 Light comparison.
lows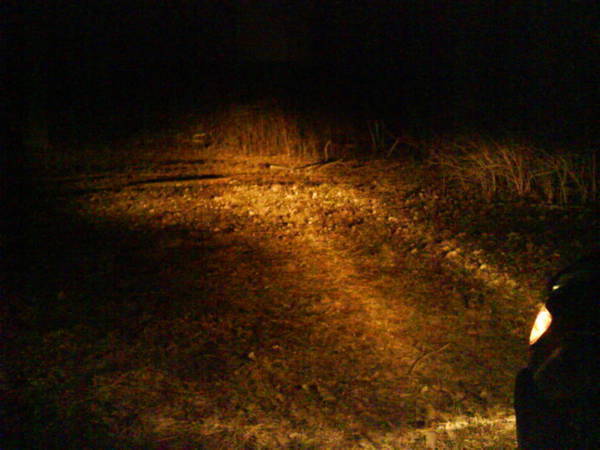 highs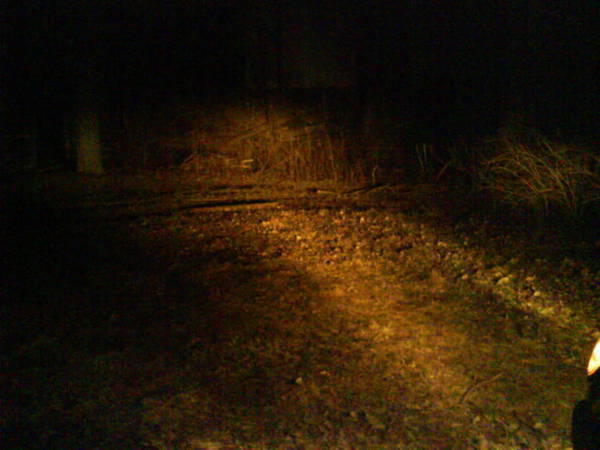 highs and utility lights
I have a guy thats going to help me make some bumpers once I get the money for materials.