Been on here for a while and have learned some great information so figured Id start a build page after 3 years ha.
Started off as my stepdads truck that I only drove to school and back home. Rolled it one day being young an stupid
. My punishment was the title to the truck
and I would have to pay for the damages if I wanted the fixed. Needless to say I left it dented and looking like shit for 2 years, joined the army as an MP and got all the dents removed and repainted while I was gone. Recently converted to 4WD also.
00 Prerunner SR5 converted to 4WD
Current Mods:
Suspension/lift/steering:
Fabtech 2.5" DirtLogics
Poly Body Mount Bushings
Rear OMD Spring Mod
Electronics/Lighting:
Morimoto D2S Retrofit w/ gatling gun shrouds
UltraGauge
Kenwood HU, Rockford T1 Speakers
JL 500/1 Sub Amp. Rockford 400/4 Component Amp
LEDS All Around
Cobra 29 w/ Wilson 1000
Tires/Wheels/Brakes:
33X12.5X15 Nitto Trail Grapplers MTs
MT Sidebiters in 15X8.0 -30mm 3.31 BS
Engine/Driveline:
Mganaflow 14"
Magnaflow
Cat
K&N Intake
Misc.
5% Tint on front windows
5% over stock on back
40% Windshield with 5% brow
UWS Toolbox
Future Mods:
Kenwood Double Din
Scion XB Seats
UCA's
Sliders
Rear plate bumper
Steel braided brake lines
Skids
Supercharger
Current as of 18JAN14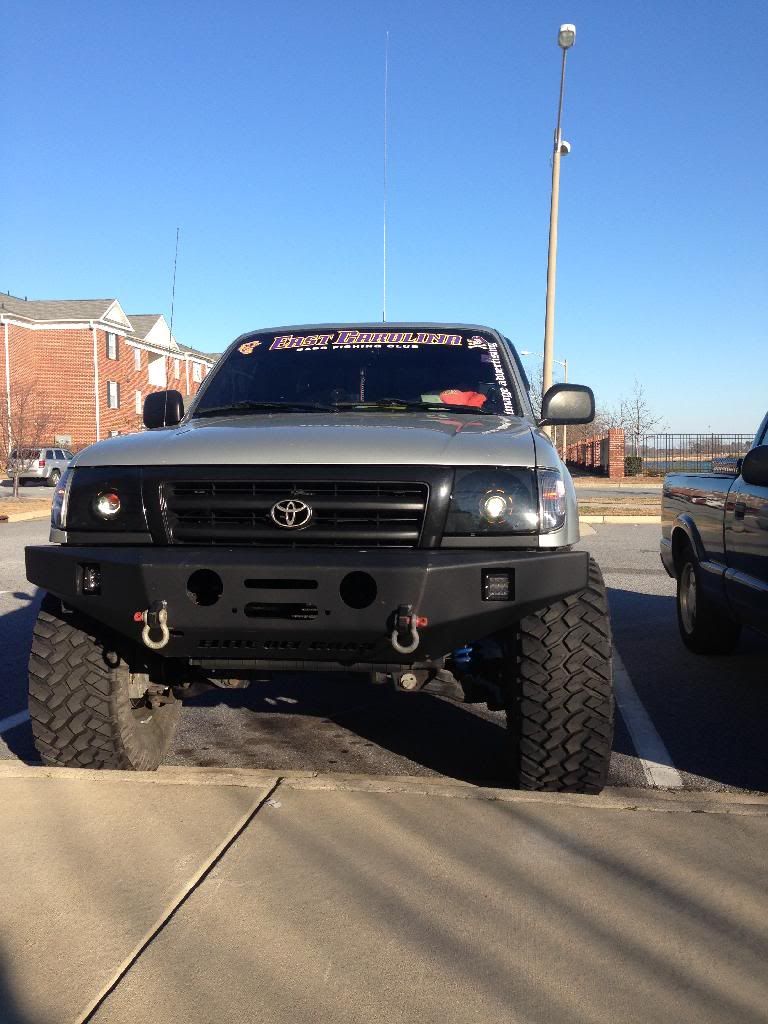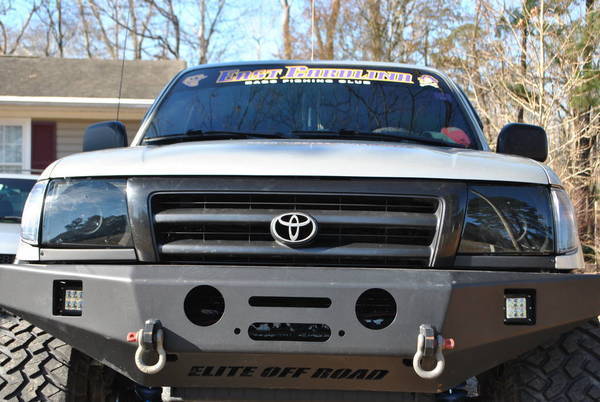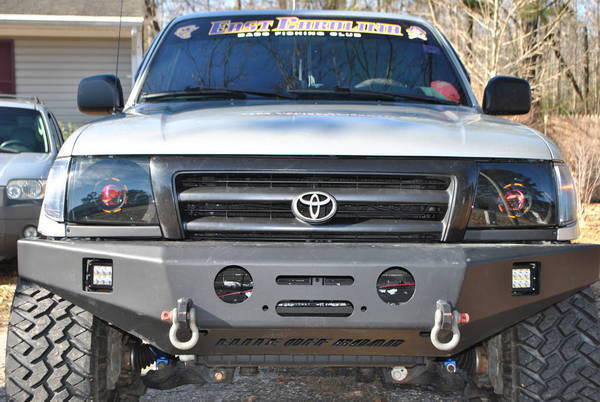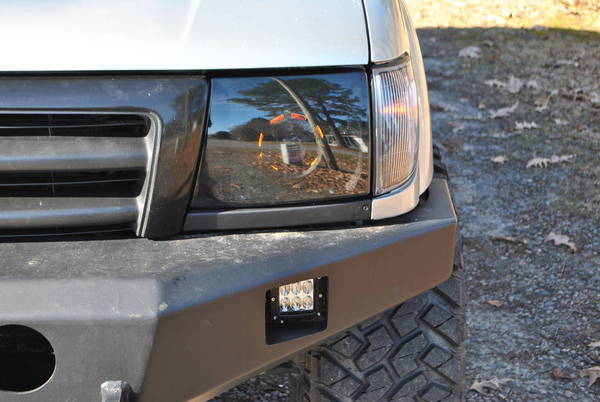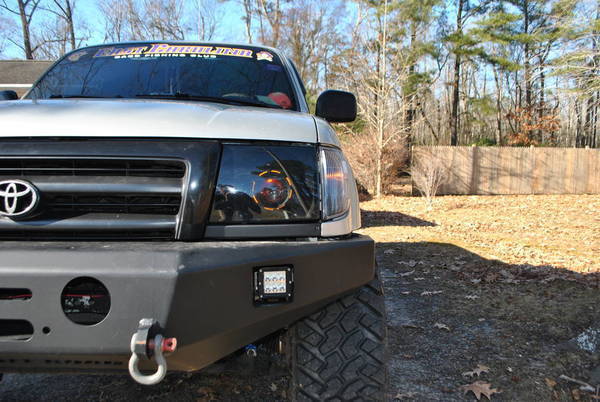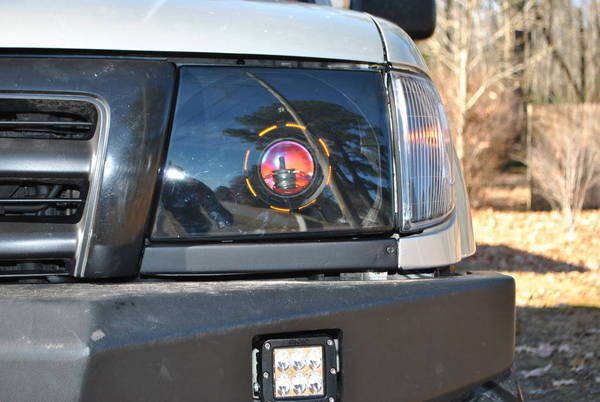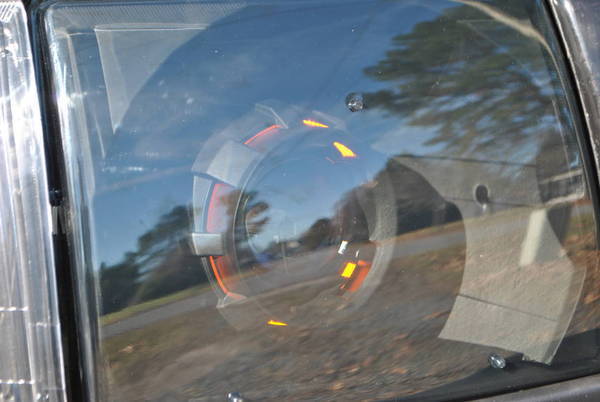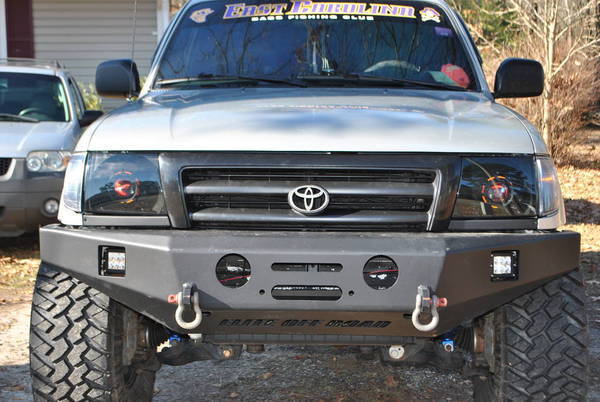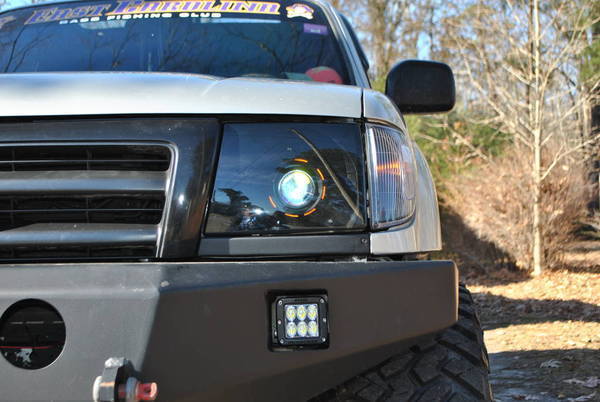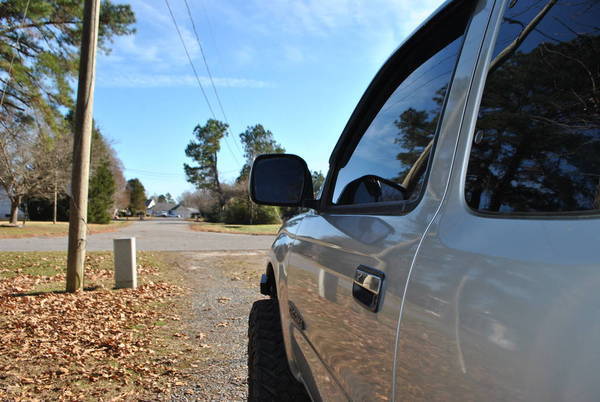 Rolled it in 2010 Most expensive mistake to date lol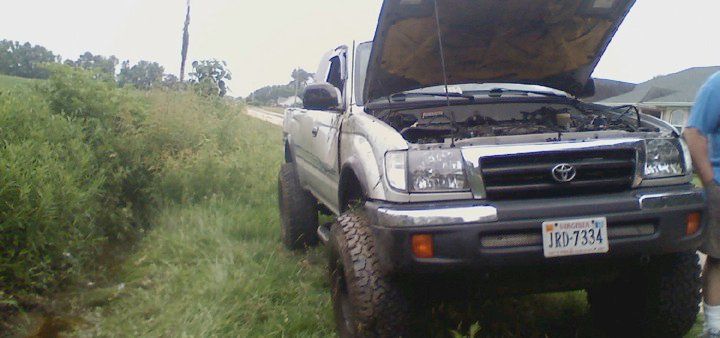 Waxed and Removed pinstripes
Truck went on pause for a while, joined the NC National Guard and had to finish my spring semester of 2012 to leave for OSUT form May-Oct Had a collegiate BASS tournament on Lakes Guntersville before I left for training
Graduated an MP and came home for some family time and to start back on the truck
Started with the Retrofit
Ended up losing the XB rings, and blacked out the entire housing
Windshield tinted and 5% all the way around
Lasted about 4 hours then got pulled over
Then re-wired my whole stereo system and wired in the two amps
Got parts in Jan. 2013 and finally got to installing it after 2 years of searching and looking at parts. Installed new tires the same day
Feb. 15 2013
As of Tonight! Had to test it out
MTs throw some chunks
Truck currently has 199,XXX miles on it
Hope yall enjoy! Any questions about 4x4 swap just post here or PM me and Ill help you out