Hey all, thought i would share my bumper build i did this fall. I wanted something unique that no one else has. i have seen ones similar but none like mine. Im not goin to go into all the dimensions and details unless someone requests it.
Huge thanks to my dad Frank Sr. and my bud Jeremy!
Let me know what ya'll think. I have a rear bumper bent in a similar fasion that is currently on hold until my schedule clears up.
Well i started out with a 4'x8' sheet of 1/8" sheet metal.
Had the top and bottom bent when i was in California.
Winch is a
Smittybilt
xrc8
Basically the top was broke at a 90 and the bottom at a 45.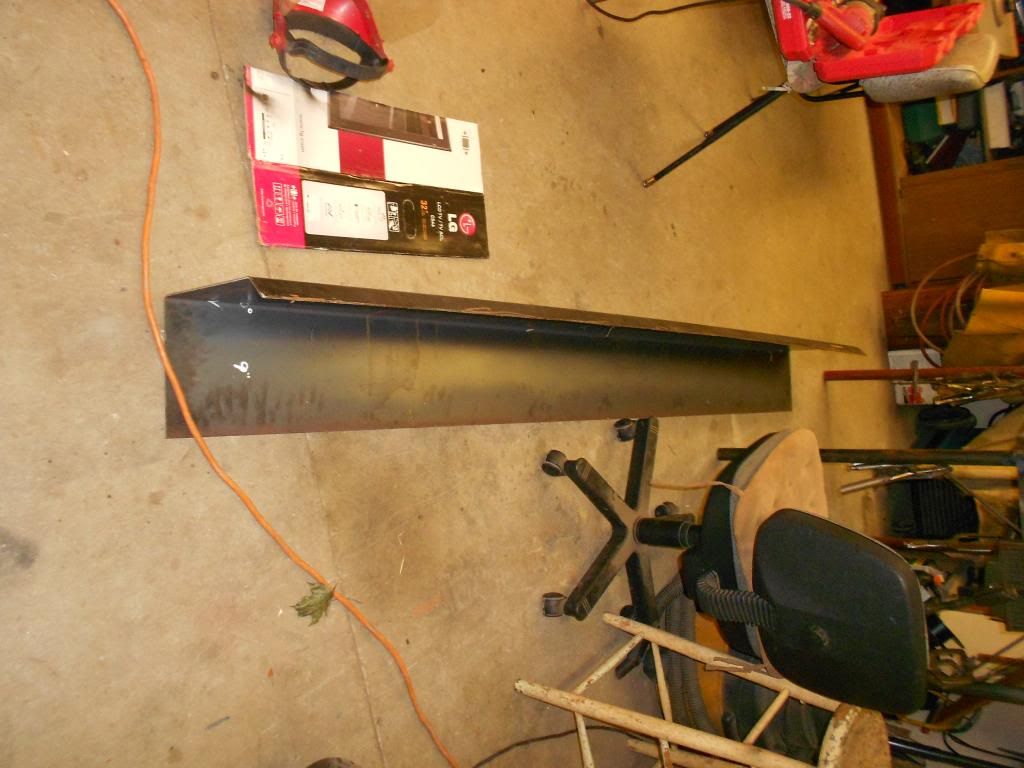 We removed the front bumper and the crush caps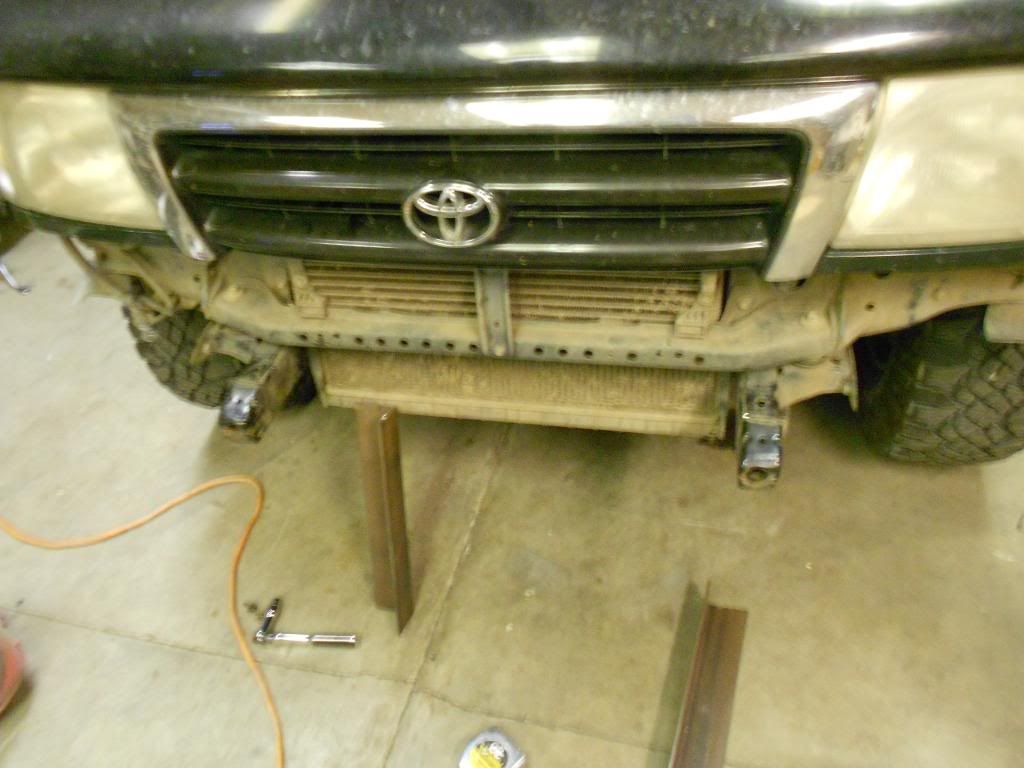 From there we welded two pieces of 3/16 angle onto it and welded the winch plate between the angle.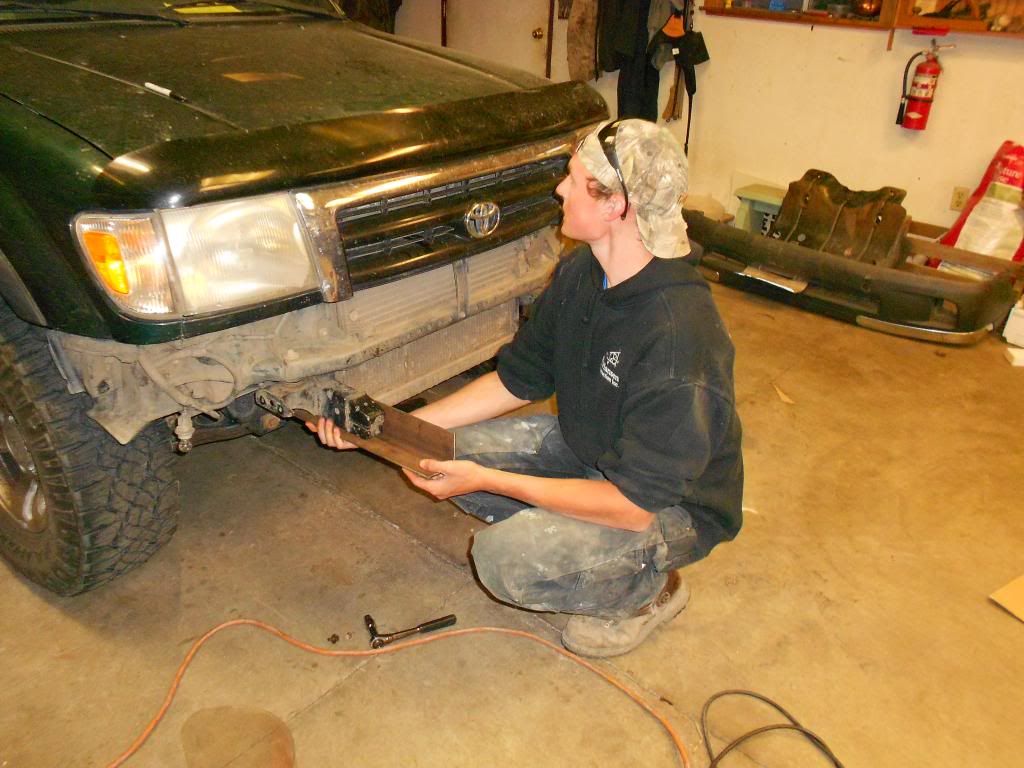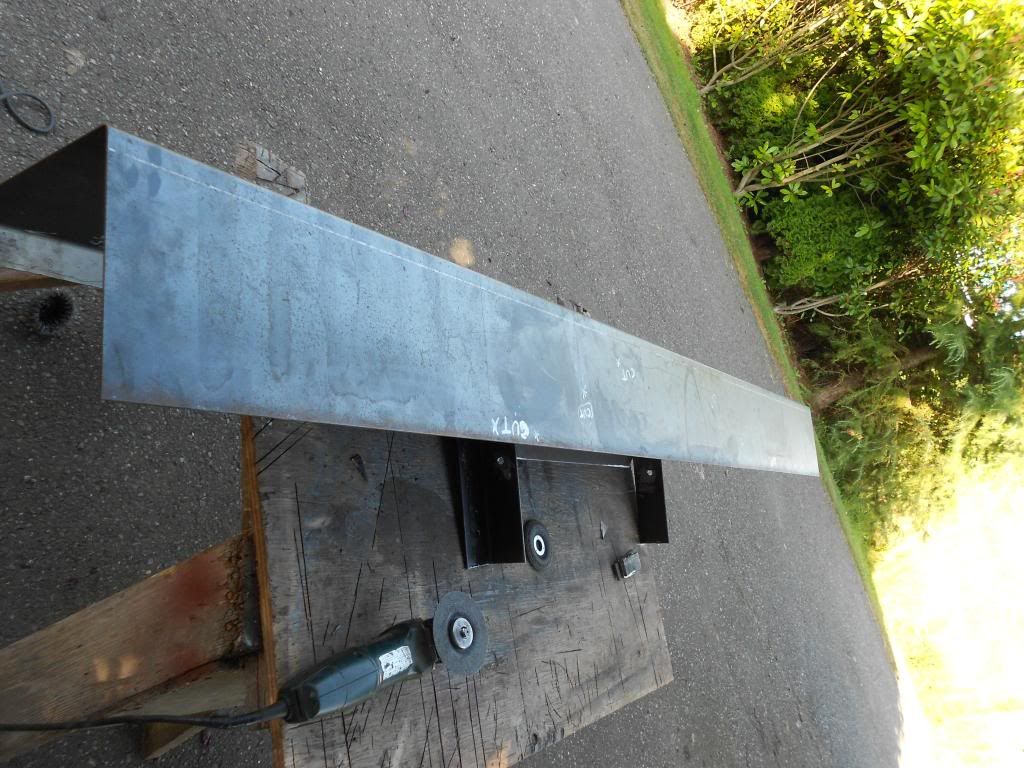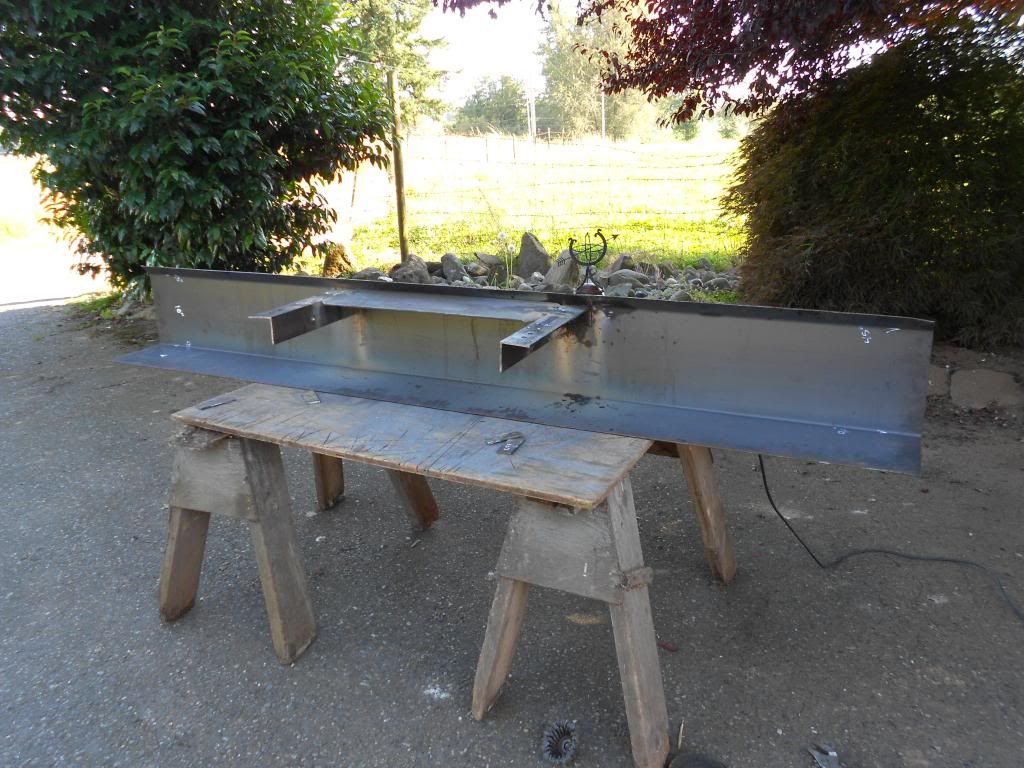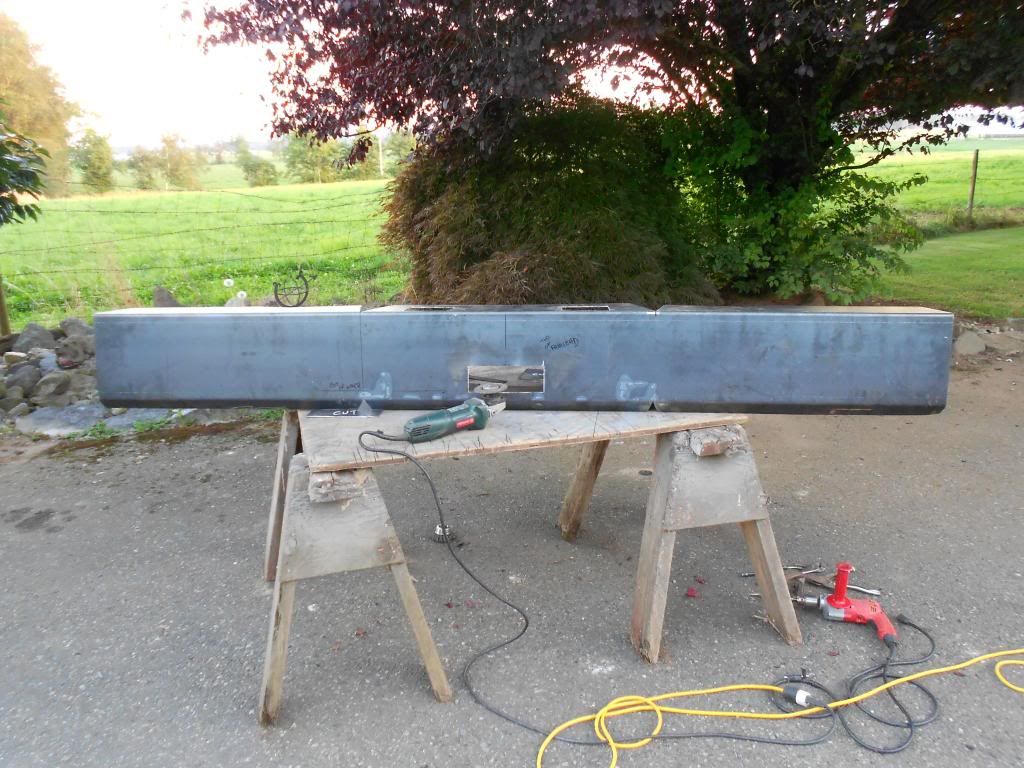 After the winch plate was in there we set the winch and got the measurments for the hatches and the fairlead mount hole.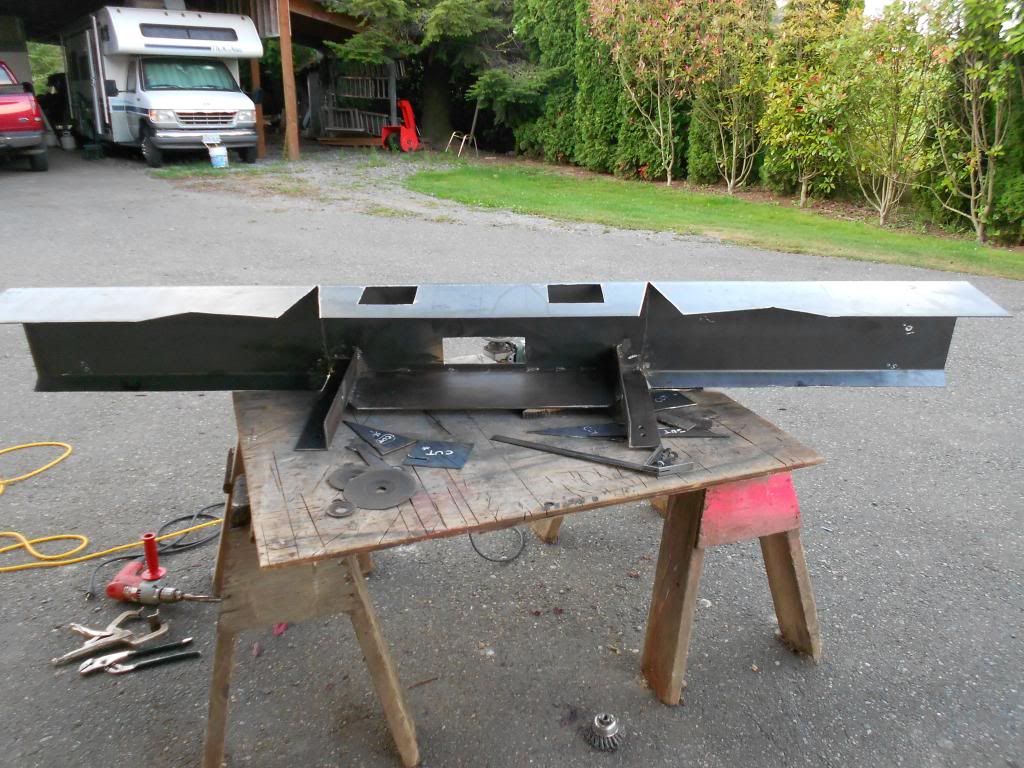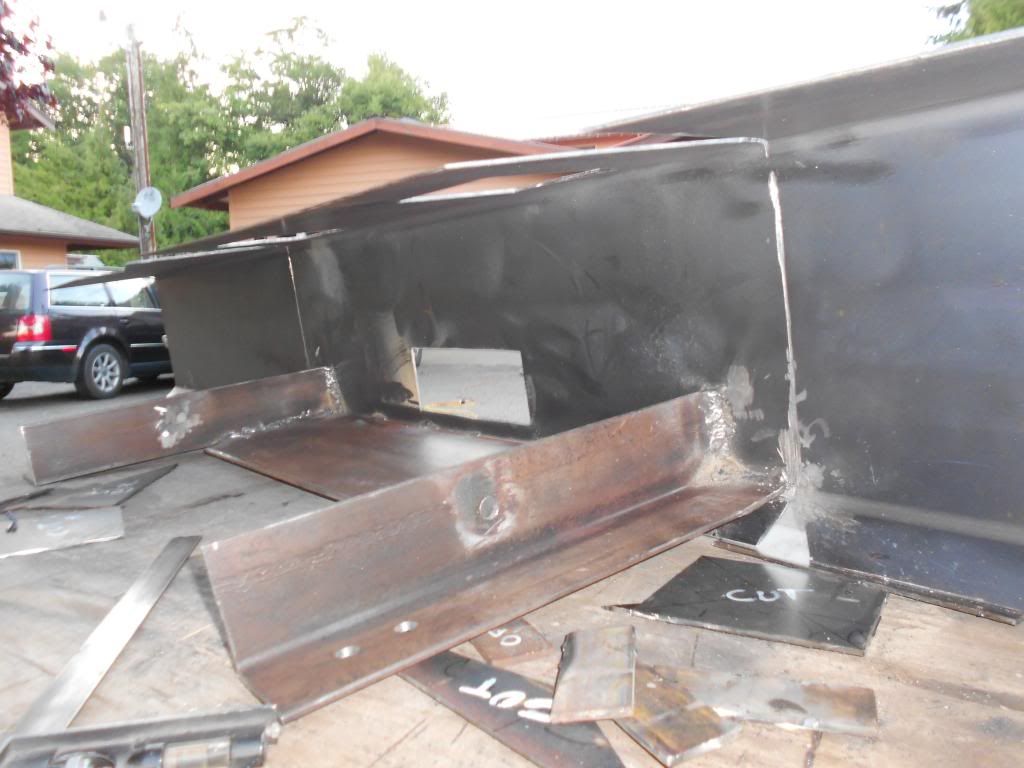 We bent the metal by muscles and welded it in place. My buddy was over nearly every night to help.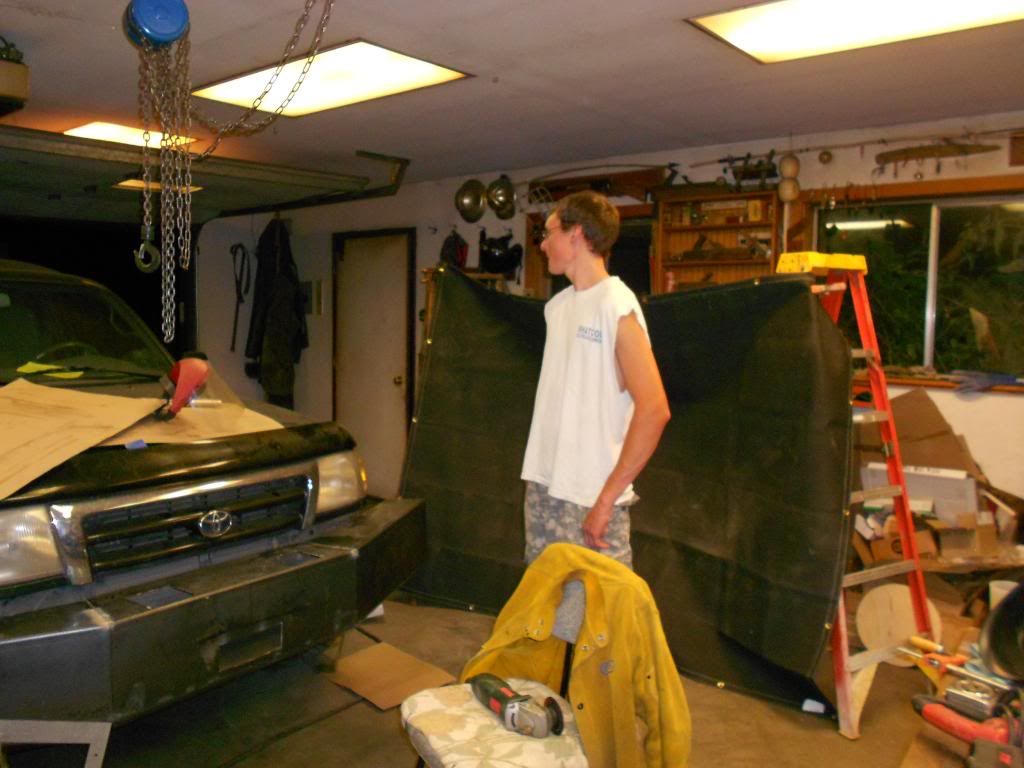 Then we cut another pie piece out and bent another section, under the wise old mans supervision of course. Im not good at finess stuff so my Dad helped out so i wouldnt screw up the project! Bless his heart.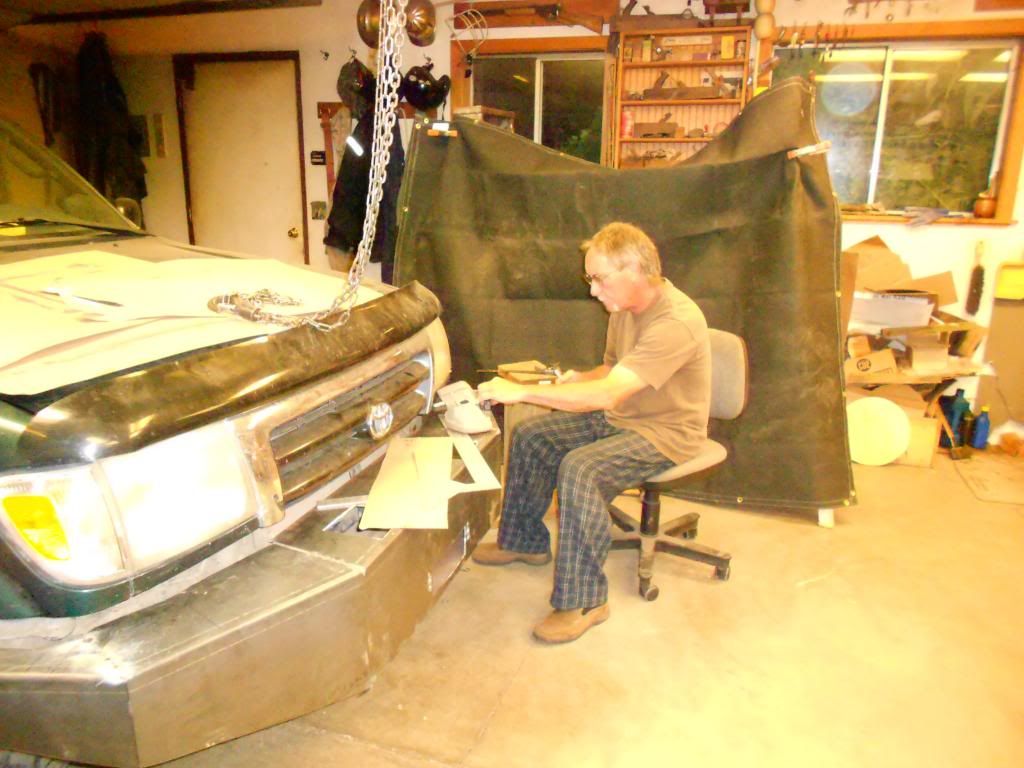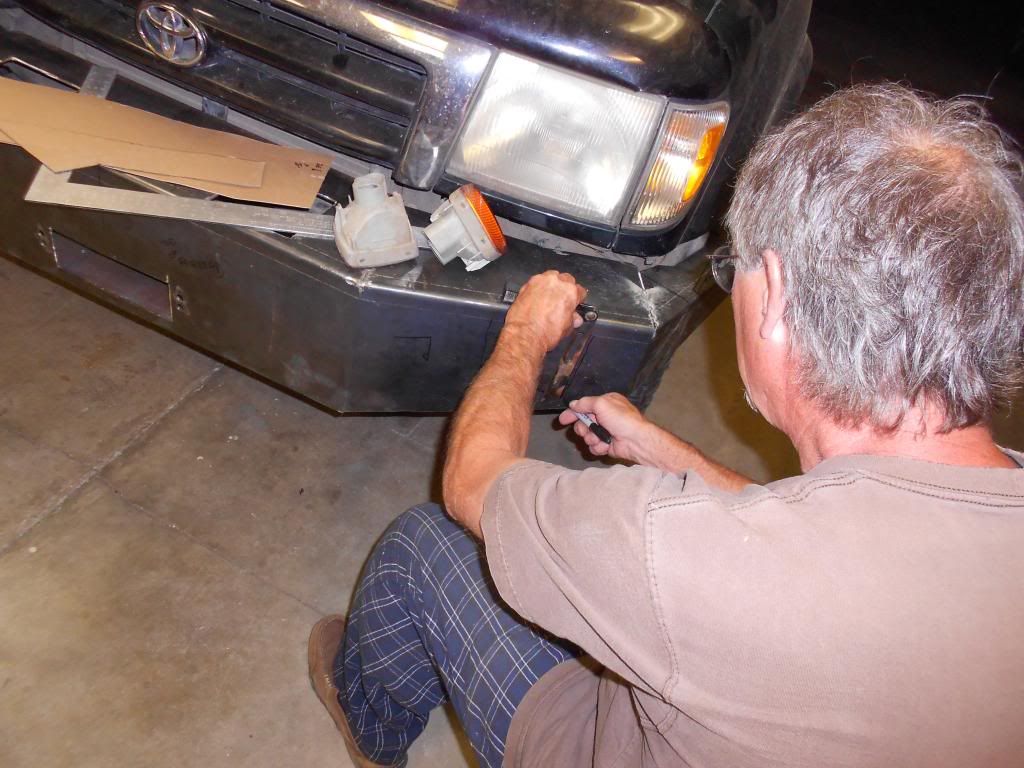 We made the last cut and bend and welded it. after the last bend was made we welded 2" peices on the bottom to match the 45 that was originally bent.
We measured out the turn signal holes and planned on welding wire mesh to protect the blinkers. so i used a hold saw on the drill to make the corners. i kinda got carried away since we were planning on cutting the whole section out. i liked the design so i kept it.
Picked up 2 pairs of led turn signals. mounted them on plates with a 45 bend on the bottom to protect them from mud. The reason i went with a pair is so they would be bright enough and wouldn't draw too much voltage.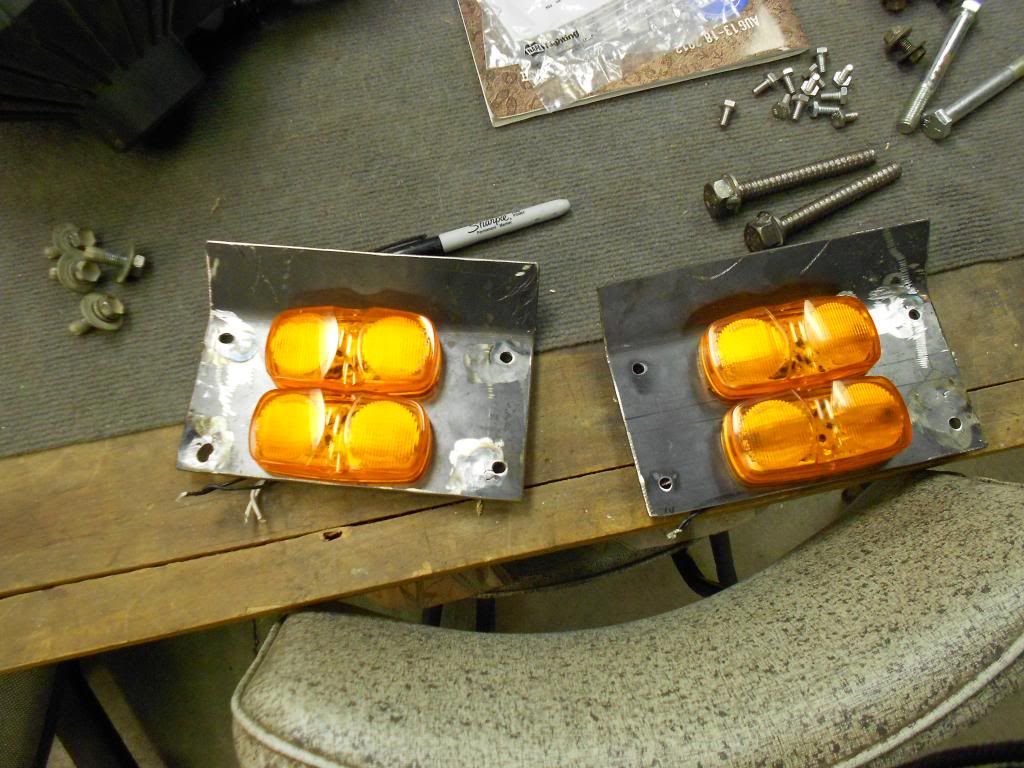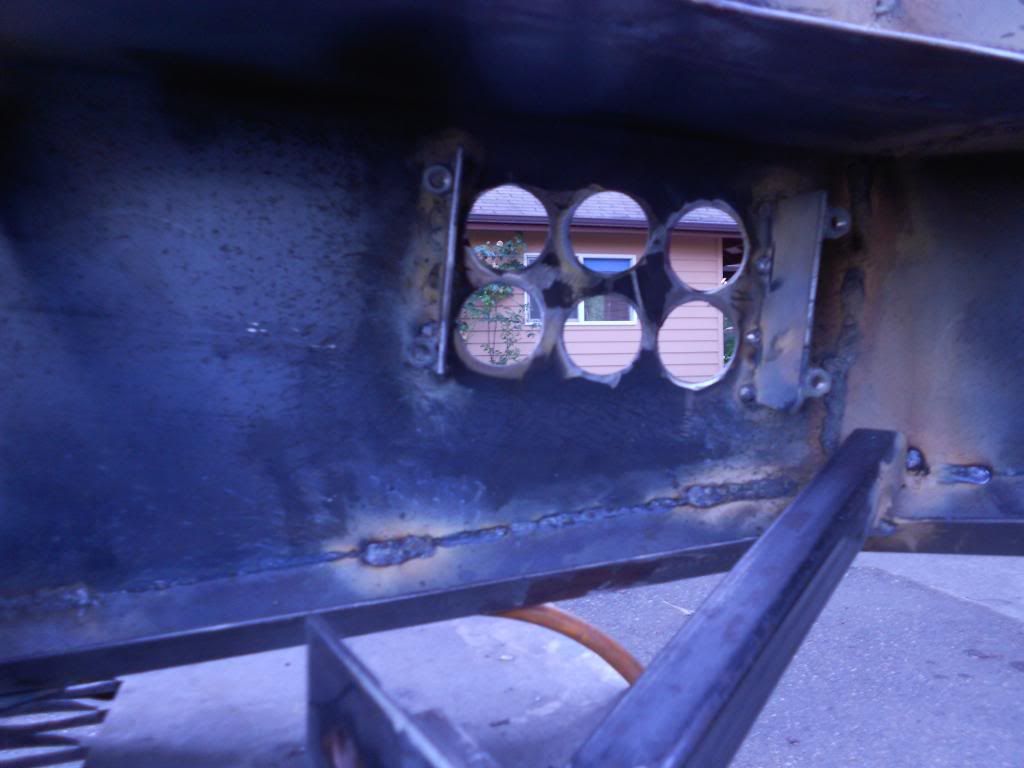 When we had it on the truck we noticed that there was a quite a gap between the grille and the bumper so we welded and fabricated a skirt to go around. We welded gussets and supports on the inside and two braces out to the sides. Took the grinder with a sanding wheel and smoothed it as soft as a baby's bottom.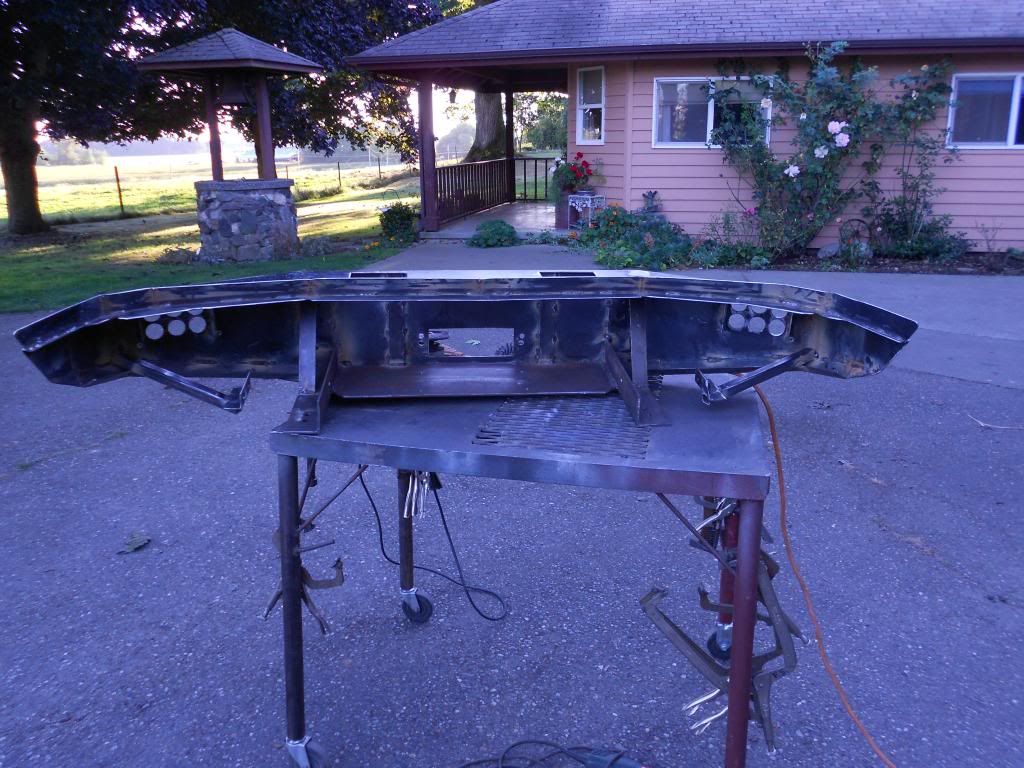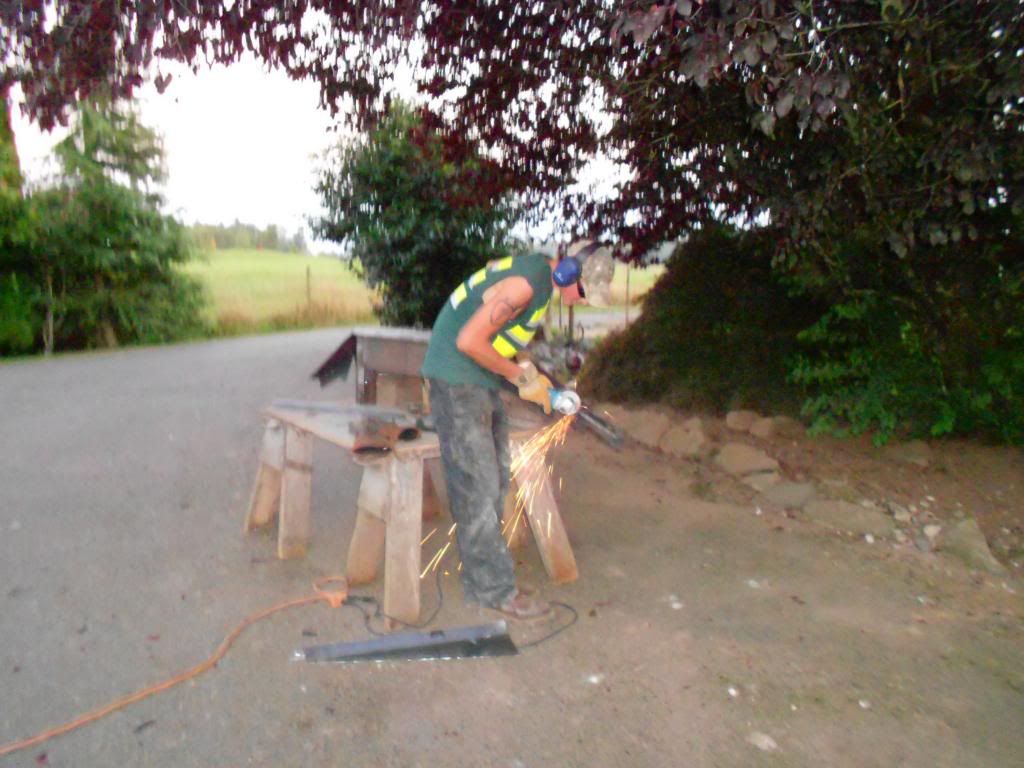 Went to the local carquest, since the napa and oreilys didnt have any decent off road lights.
Picked up two 4.5 inch led spot lights. Prolight Guys was the brand. very bright with low volt draw. waterproof and shock proof. definitely recommend.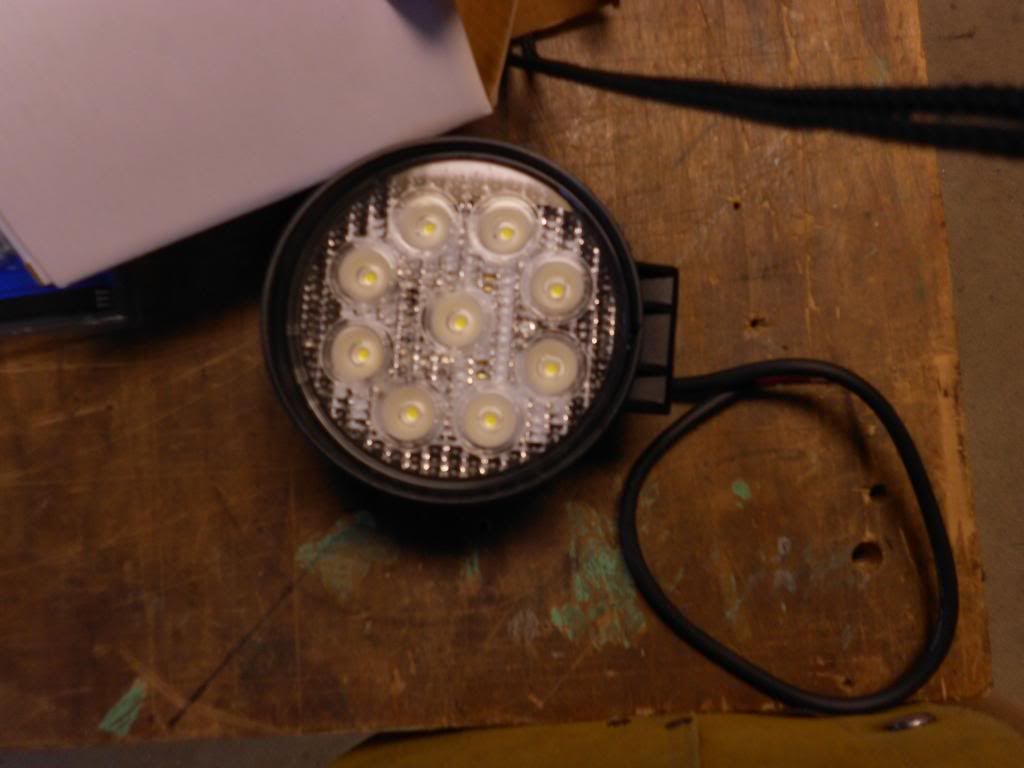 Took a grinder and cut a 5 1/4" hole ish...it was kinda rough. but nothing that a welder and grinder couldn't fix. Then took 5" schedule 40 pipe and cut and welded it flush with the bumper. then cut a piece out and welded the mounting brackets onto the pipe. I don't have pics of this until it was primed.
We took 1" square tubing and made a set of fairlead protectors. welded some gussets onto it and later had to cut them out with the grinder so the fairlead would fit (whoops) Also welded large D-rings onto the front.
Primed it several coats and painted it a gloss black. unfortunately the paint we used was CRAP and would not harden. either i didn't put enough hardener in oooor the paint was 3 years old...oh well it eventually hardened and i already put it through its paces so the scratches don't matter.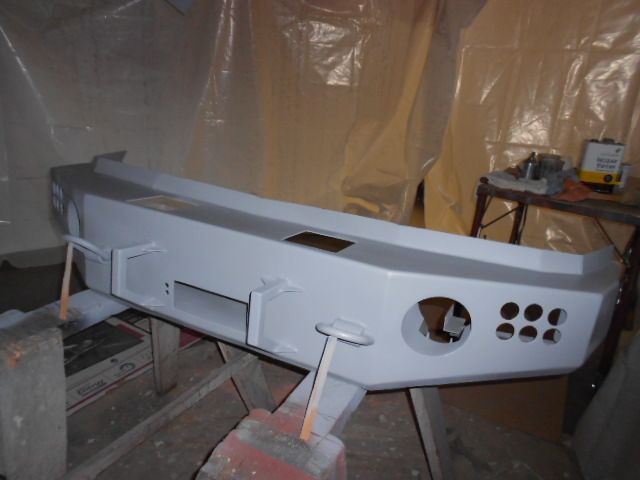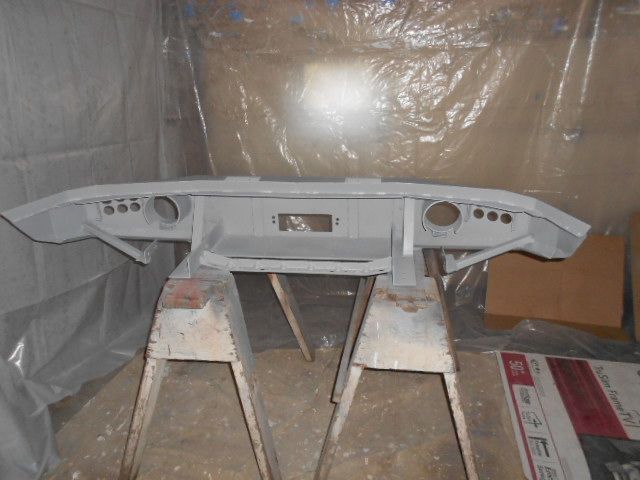 My old man posing in front of the freshly painted bumper.
While the paint was drying i ran my light and winch wiring. I also mounted my switches on my dash where the compartment was. The reason i have 4 switches is for my bumper lights, headache rack piaa lights, my rear bed light and the last one is for my soon to be back up lights on my rear bumper which is on hold right now.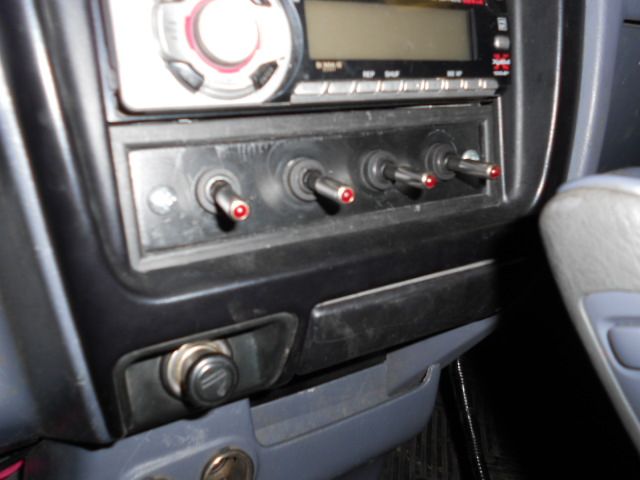 The winch hatches worked perfect. they are pop riveted onto the bumper and weather stripped it to protect it as best i could. one side was for the electrical box and the other side was for the clutch.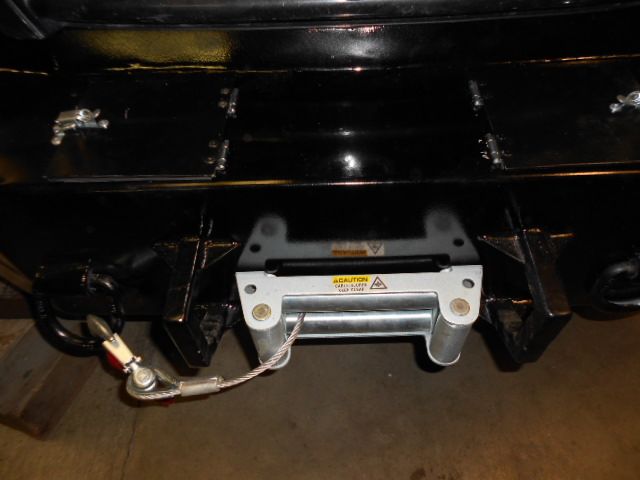 Went to do the final mounting aaaand the bolts refused to line up but nothing a little muscle and a pry bar couldn't handle. Game on.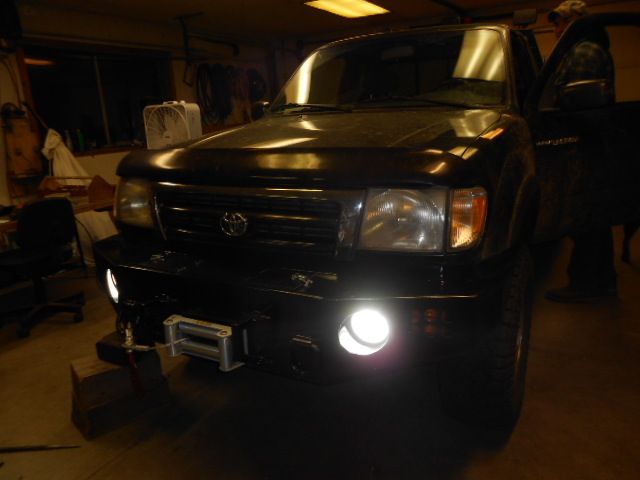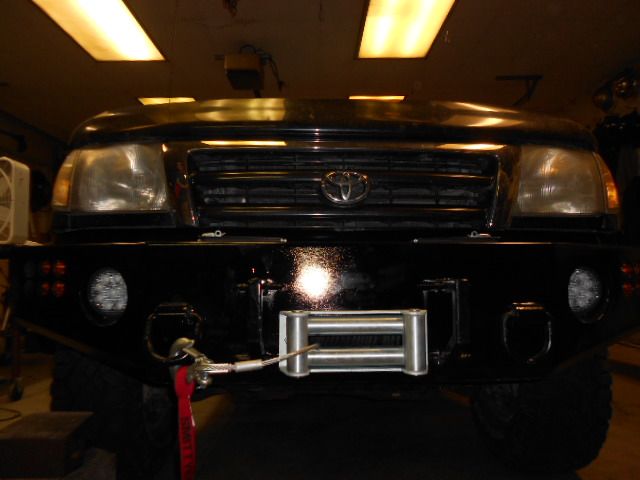 Dog Approved. they had been supervising throughout the build.