spring of 2012 I was forced to sell my 95 single cab due to rusty frame.
luckily I sold it with a sticker still on it and got a good amount of cash for it. for whatever reason I wanted a fast little car and bought an 01 GTI but that was my worst mistake ever. Had so many electrical problems with it and I didn't want to fix the rust on it so I got pissed and sold that then borrowed some money to buy the truck which I originally wanted.
So here's my slowwwwwwwwwwwwwwwwwwwwwww 03 3.4l 4x4 5speed build.
Bought it from a guy retired navy in NH in the fall of 2012 and brought it home to southern maine. Had 140k on it when I bought it. It was the cleanest toyota I had ever looked it the guy kept really good care of it and the frame was undercoated by toyota in 06.
Current mods:
Exterior:

Plasti dipped emblems, grille surround, and the last foot of the tail pipe
Painted corner light trim black
Red emblem
Tinted tail lights
Painted Rims Black
Bed Lined Rocker panels and bottom lip of tailgate
Electronics/Lighting:

Cobra CB radio (getting a new antenna soon no longer have the red duals)
20% window tint
Stock Dash Lights (Blue LED bulbs burnt out
)
LED parking lights
FREE blinker relocation mod by BlackDawg
Bright White LED dome light
Fog light mod that I made myself with the help of other threads here is the link for that
http://www.tacomaworld.com/forum/1st...heap-fogs.html
Future Mods:

Bilstein 5100 lift
Magnaflow
Glasspack
Rear tube bumper
Front bumper but not sure what kind ?
Paint fender flares
33" tires
Orange LED strip behind the grille
8k HIDs
As it sits today: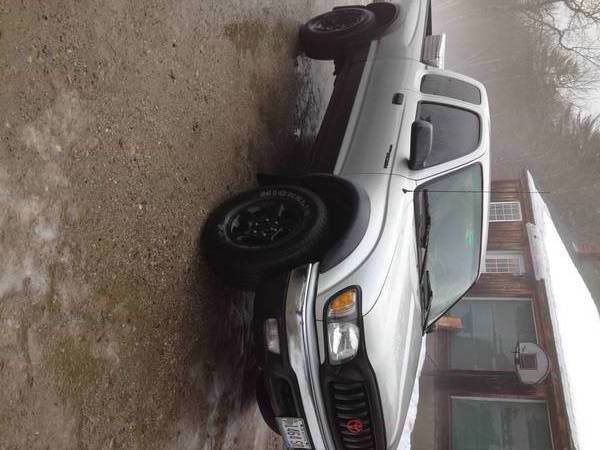 Did some skeet shooting off campus (UMO) (also shot the potato cannon)
The day I bought it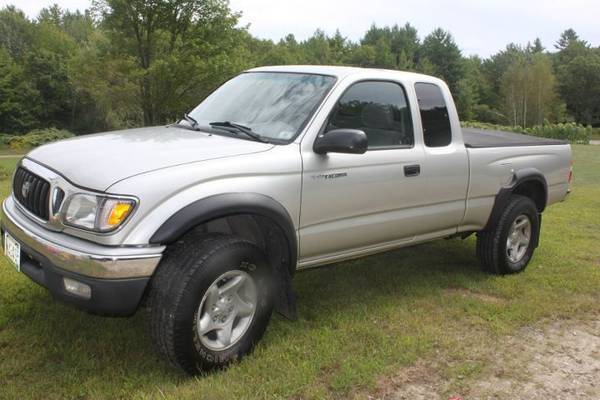 tinted tails only did two very light coats of VHT tint then 3 coats of clear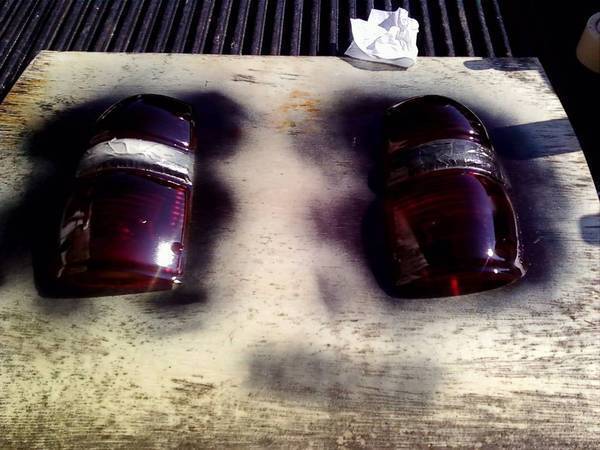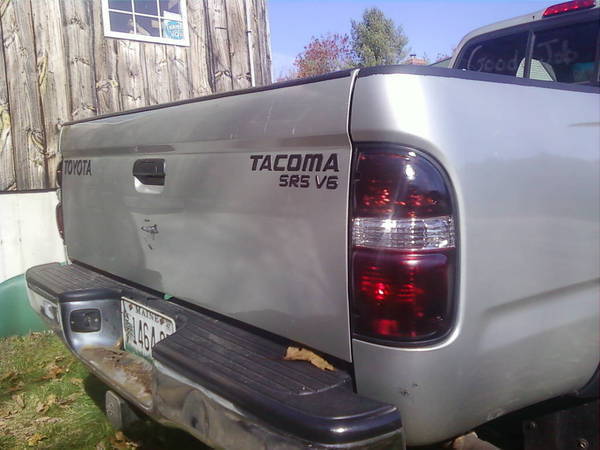 #194 blue LEDs in the gauge cluster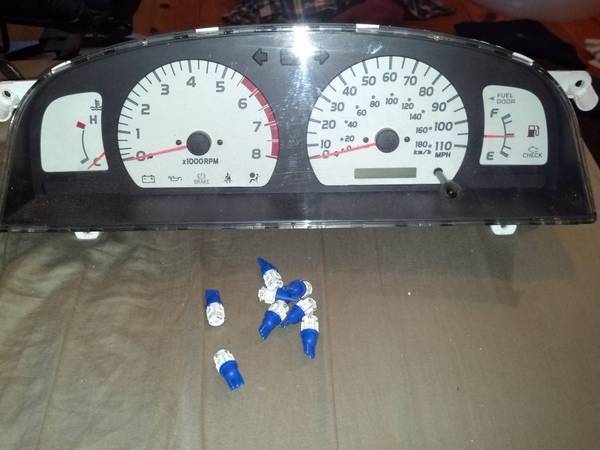 Here is the back of the cluster I circled the four little plugs that you have to twist to take out then replace the bulb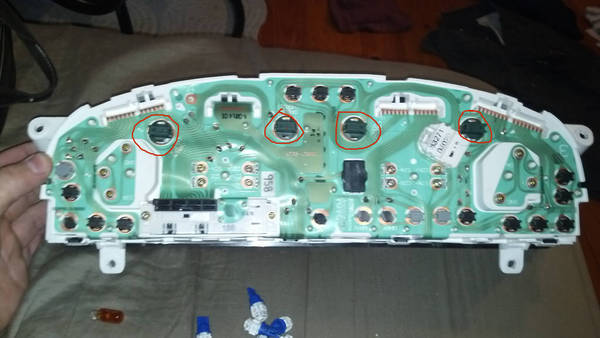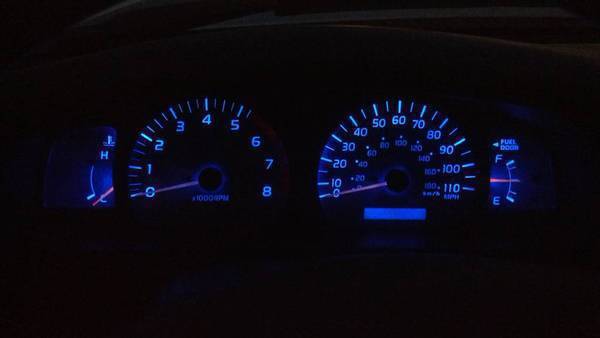 After putting together the corner lamps for the blinker relocation mod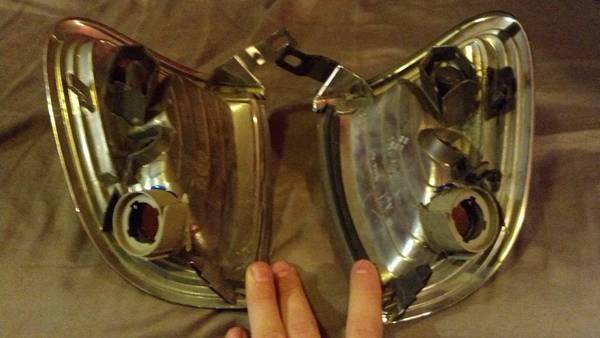 Got another set of blinker bulb sockets to put into my extra set of blinker housings to use as fog lights
cab is lit up blue because of my led strips that come on with the dome light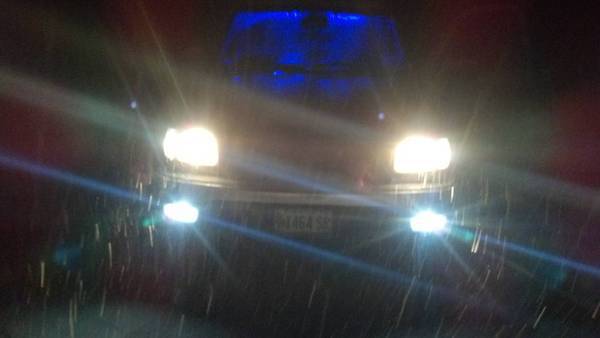 Plastidipped the last foot or so of the tail pipe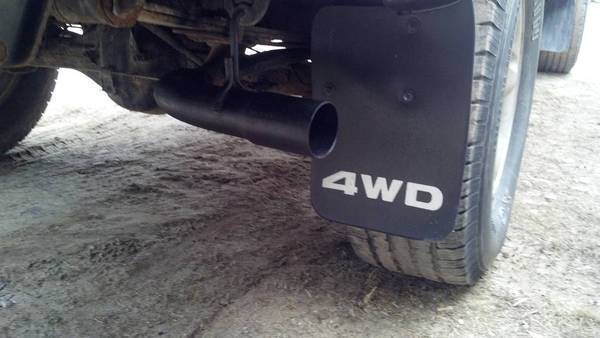 CB + PA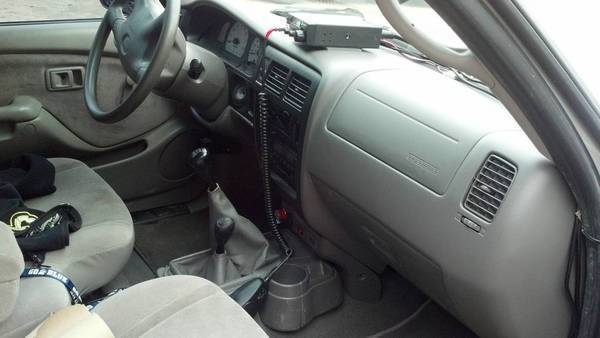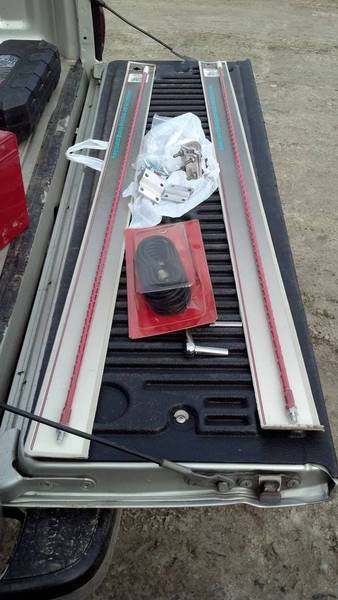 How I have the spare tire set up but I need a stronger way to do it that I can also put a lock on it, any ideas?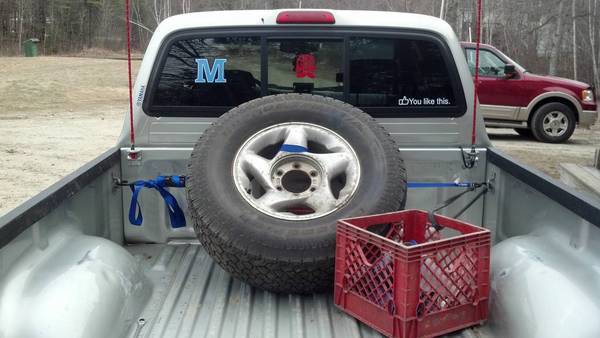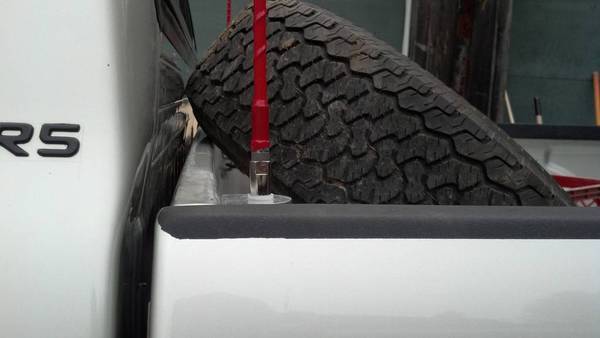 That's all the pictures I have for now. Finally have it payed off in cash!