This truck has been own by my grandfather since 2008 and I dreamed of owning it or another like it. then one Christmas, they surprised me with the truck title.
Specs:
1997 LX
3.4L
Auto
4wd
Current Mods:
Derped wheels
20% tint up front and windshield strip and 10% on the back
painted bumpers and grill
Green LED Floor lights
LED Glow light bar with reverse lights
tailgate sticker removal mod
Tinted taillights and 3rd brake lights
painted the chrome trim on the fenders black
Kenwood touch screen radio
Pioneer door and rear speakers
bedlined toolbox
White gage needles with blue needles
Rear 5100s
TRD coils
front 5100s at middle setting
New leaf pack and shackles (not installed yet)
Future mods:
retrofit headlights
new wheels (haven't decided which yet)
new tires (if I upsize wheels)
satoshi maybe?
fog light mod
bucket seat/bench seat swap so I can get a center console
custom sub box
Here it is stock the day after i first got it and took it through a little mud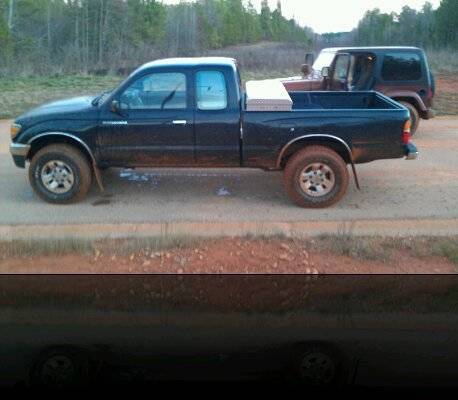 derped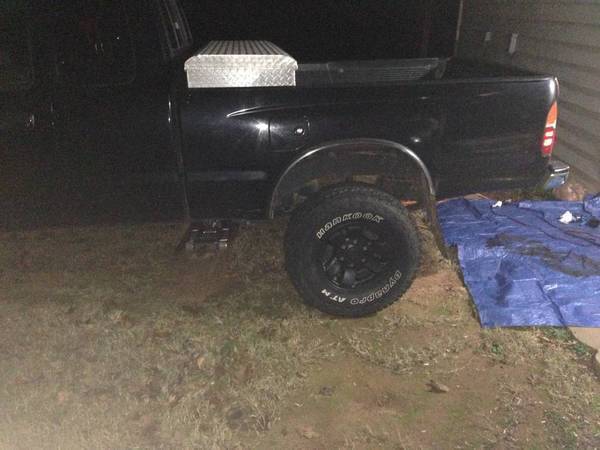 i installed 4 green LED bars all wired to come one when the radio comes on. But it has the option to turn them off when i dont want them on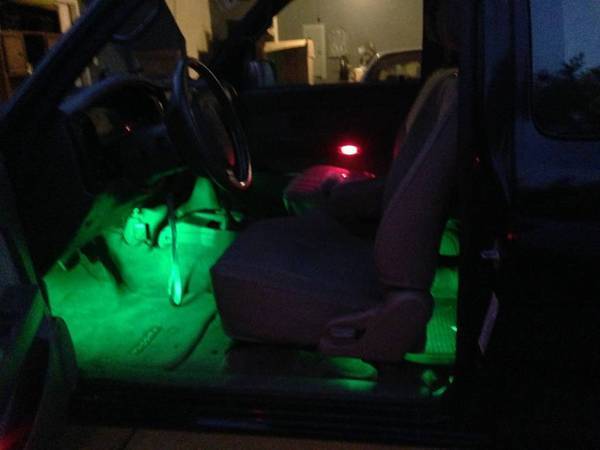 radio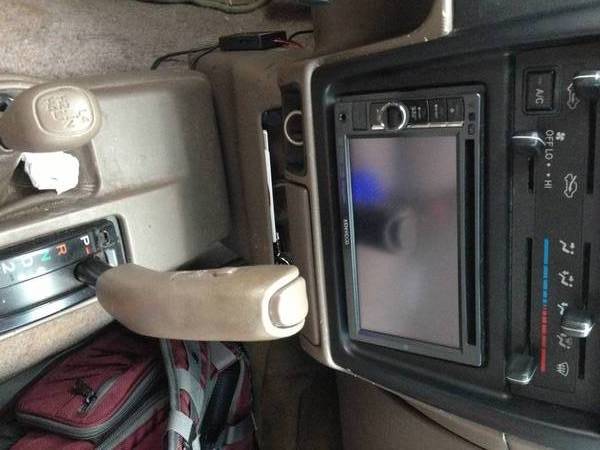 I also have this switch that isn't hooked up to anything. so i might get some fogs and use this switch for it. If y'all have better ideas let me know.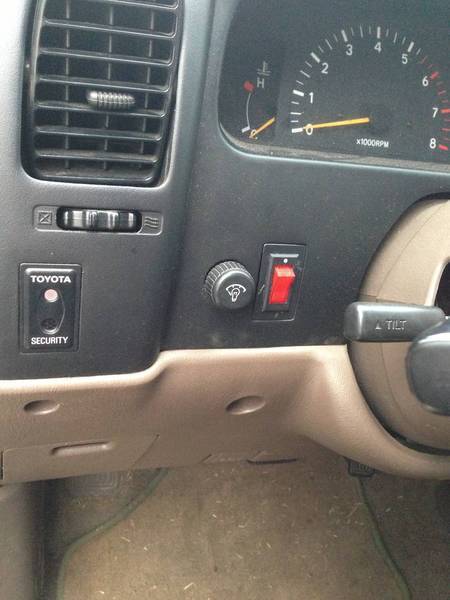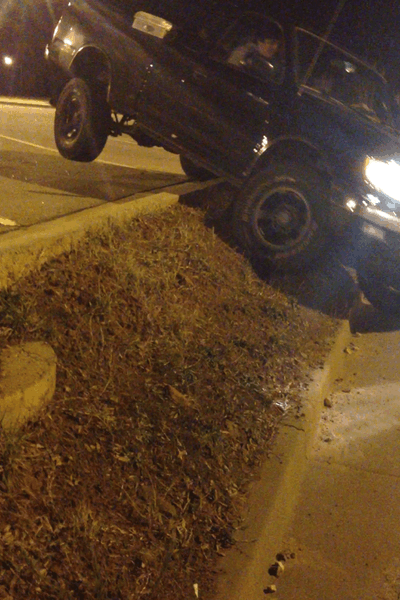 Tinted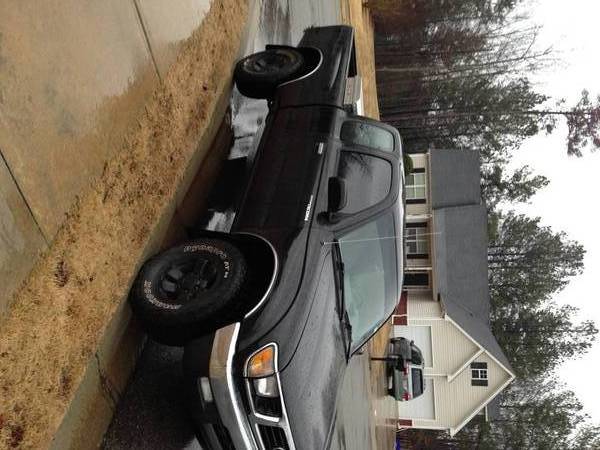 painted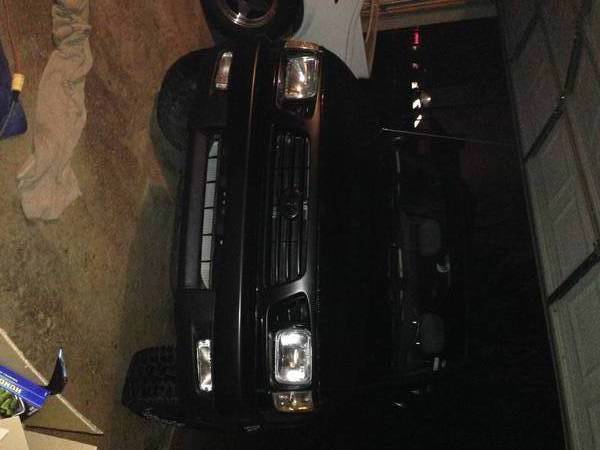 more paint