Current pic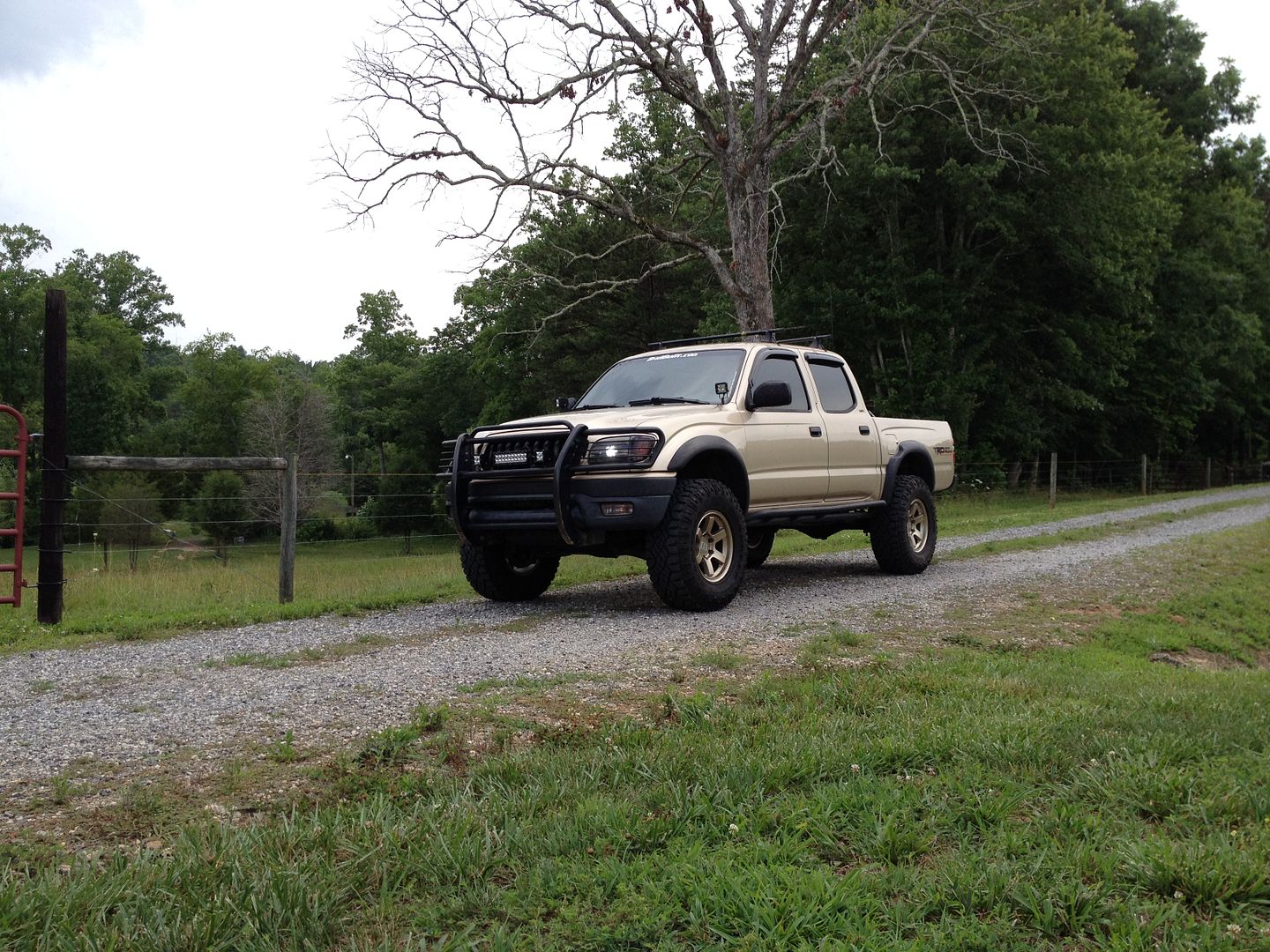 the basics:
-OME 882 coils
-OME Dakars
-Bilstein 5100s
-FJ TT wheels
-1.25" spidertrax
-285/75/16 Duratracs
-BudBuilt sliders
-Tint
---20% sides
---5% rear glass
---40% windshield
-Rigid Industries
---10" E series flood
---dually spots
---dually floods
-Cobra 19 Ultra III
-K&N cai
-retrofitted
-remote start
-diff. breather
-plenty more odds/ends stuff
The day i bought it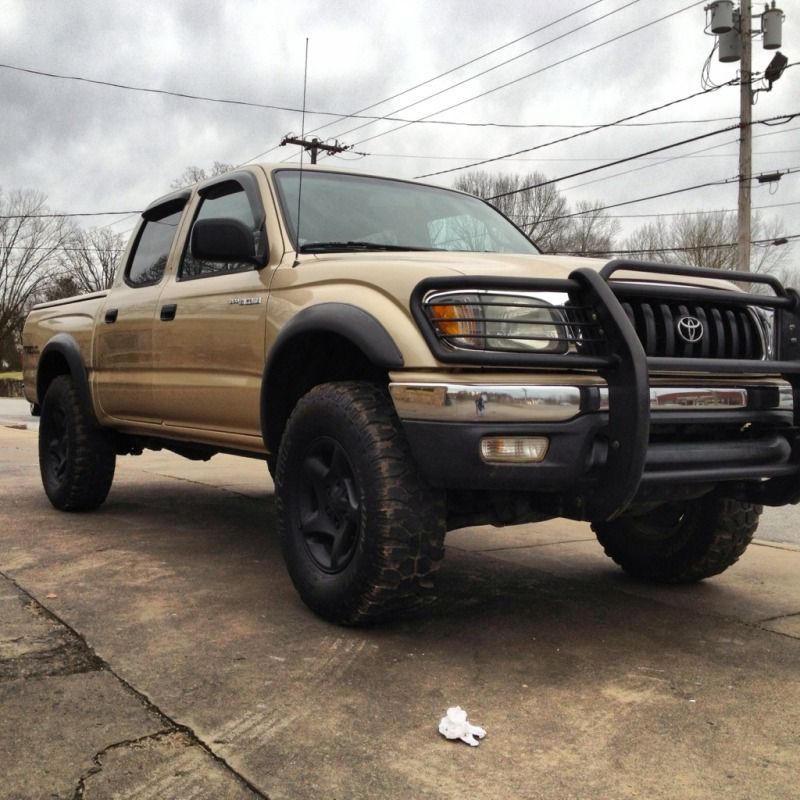 Had the classic Po420 code show up on me, so i bought a
URD
O2 simulator and deleted the rear cat. i left the muffler and with the K&N its got a nice sound to it now.
heres the simulator under the pass seat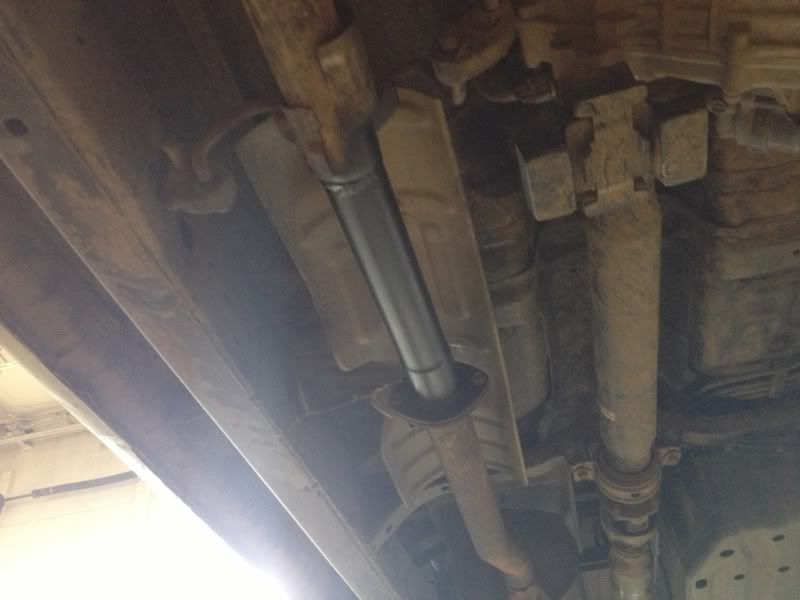 And my most recent addition was my window tint. I went 20% on the front doors, left the back doors factory, 5% on rear sliding glass, and after lots of research decided to run 40% on the windshield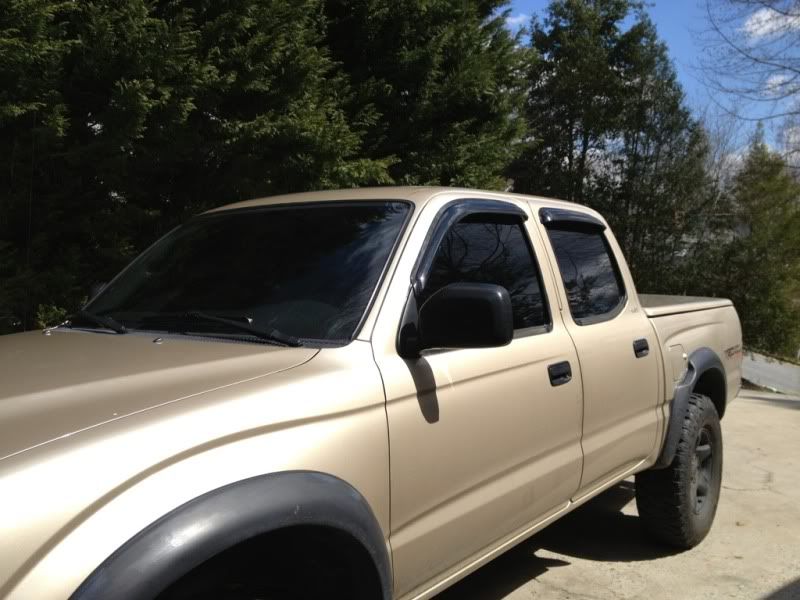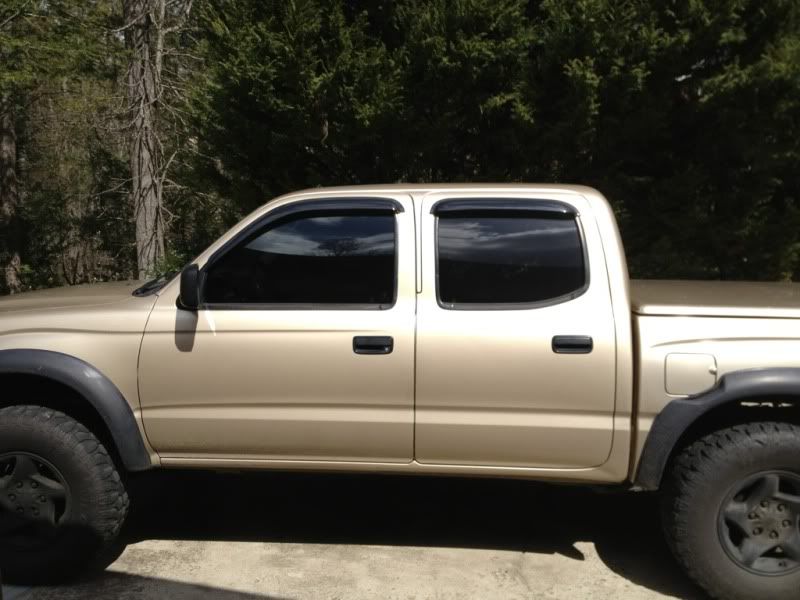 I know theres alot of people here saying windshield tint is 'stupid', impossible to see at night, etc... but i can honestly say ive never been happier with it tinted. at night there is no difference (granted i run HIDs) and it does an excellent job of cutting down glare. The pics make it seem a little darker than it is in person.
So thats where im at, and i will keep updating this thread as my truck progresses along. Feel free to shoot opinions/comments/suggestions