This thread is dedicated to the work I am starting on my truck- a complete tear-down and rebuild. For those unfamiliar with my truck's story, his name is Stonewall Jackson, after a Confederate general, and he is a '96 2WD Xtracab. Bought him for $250, not running, (sitting since 2008-09 or so) blown head gasket to say the least, but with a full set of mags (along with the steelies on him) and a nice tan MPULSE camper shell. I want to document what we (me and my best friend) do to this truck to bring it back to life, thus, the Resurrection of Stonewall Jackson!
I'm gonna post all pictures in this first post as well as in their own separate (dated) posts.
Pulled Stonewall Jackson into the garage this evening with the 4-wheeler to start tearing him down. Took off the hood and grille, drained the fluids, and we were in the process of taking out the radiator (my buddy) and undoing the exhaust (me) when we had to call it a night. We will resume working on it tomorrow, so that is it for now. Fenwick is excited, yo!
Got him 'home' after purchasing him. Towed home by my best friend.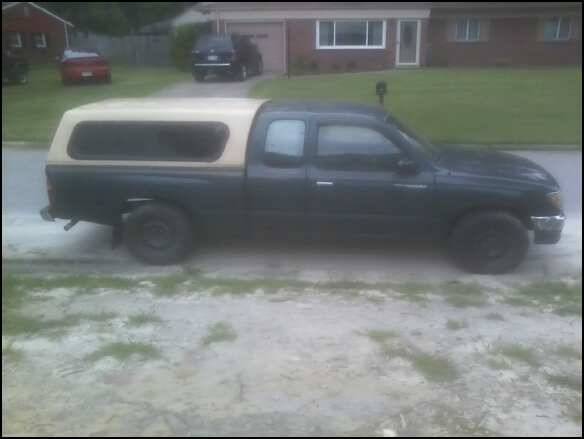 Stonewall sitting in the yard I took him home from back in August: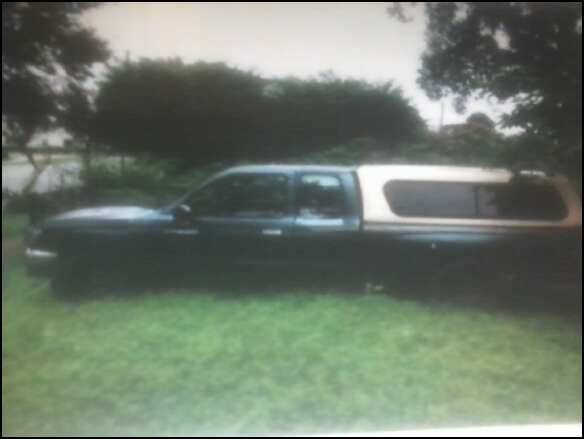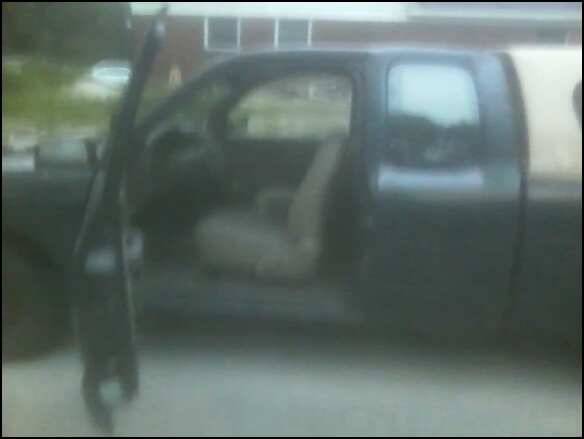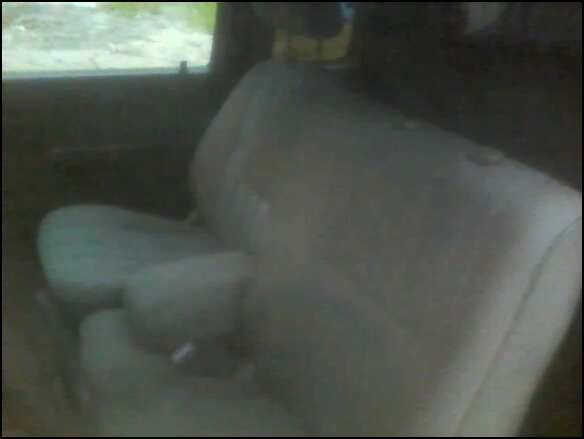 And finally, today!
Grille is off. Truth be told, I think it looks sick without the grille.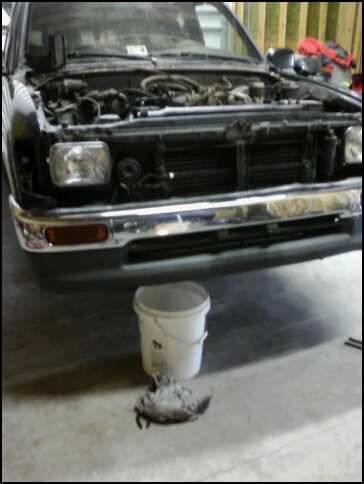 Gettin stuff out of the way.
Everything ready!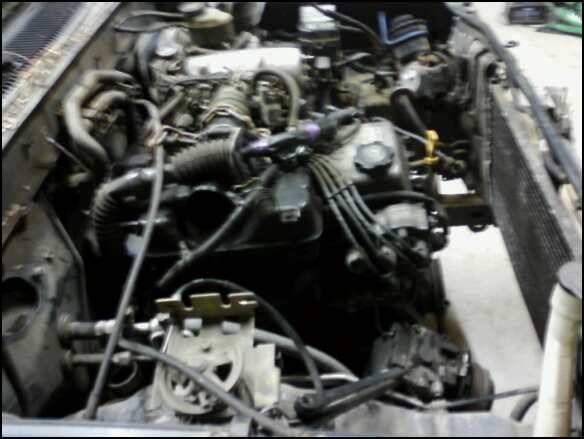 BAM! I WIN! AND NO, IT DID NOT FALL ON MY HEAD THIS TIME.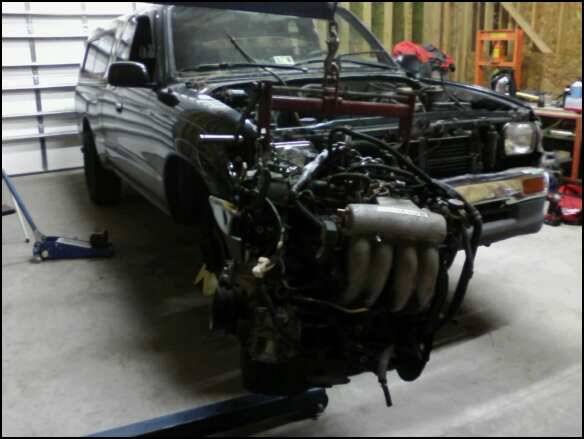 Looks lovely, don't it?
Found this freeze plug in the oil pan. This is the problem, not a blown head gasket!
Gonna need new bearings.
After valve lapping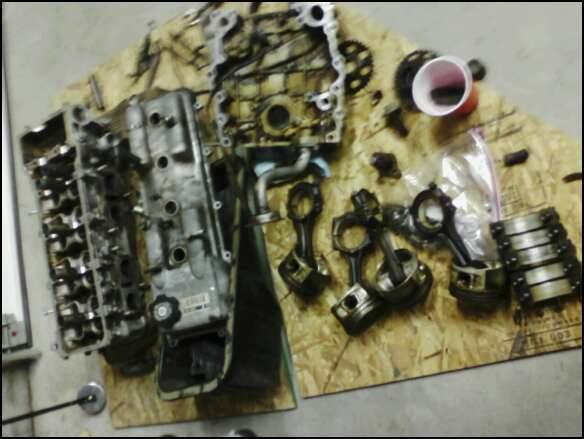 Assorted crap- head, valve cover (before polishing) pistons, etc.)
Cleaning pistons in gas
Painted block!
Valve Cover
My truck is Fenwick powered!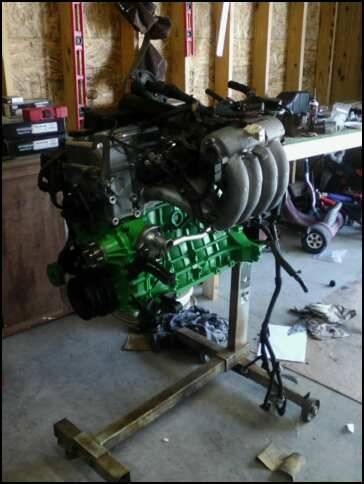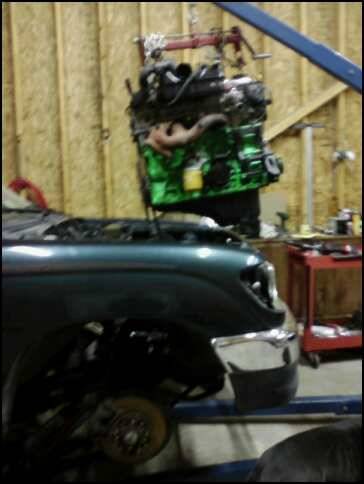 Throwin that joker back in there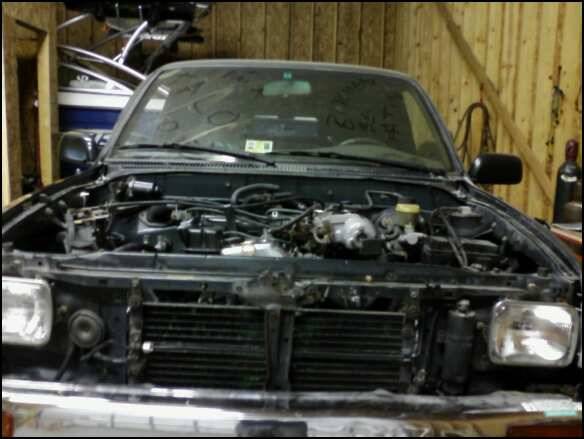 BAM!!!
Took the shell off.
License plates came in!