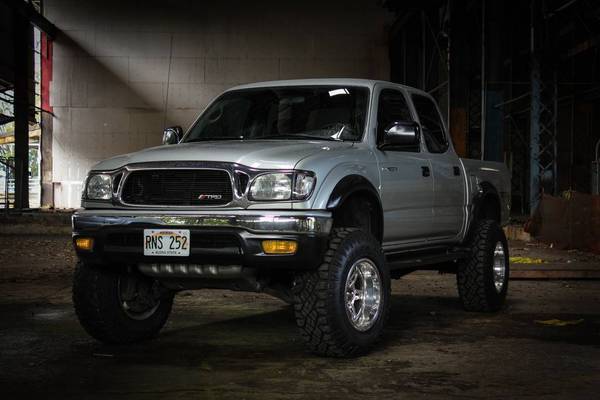 How she sits today.
Specs:
2004 Double cab Prerunner TRD Off Road
113,000 Miles on the ODO. runs like day 1.
Exterior:
Clear coated black trim.
Satoshi style billet grill
Clear corner lights
yellow tinted blinkers (fogs)
25% tint all around
Silver painted skid plate
Interior:
Alpine CDE-135 bt
1000w earthquake audio amp
Alpine door speakers
8" Kicker shallow mount sub
Lights:
5000k Kensun HIDs
6000k corner leds
9006's in the blinker housings (blinker to fog conversion)
Blue dash lights
Lift:
Toytec
/Bilstein Coilovers
Add a leaf
1" block under the leafs
1" body lift
Wheels n Tires:
16x10 Weld Cheyennes
265/75 R16 Wrangler Duratrack
Spidertrax 1.5" spacers
Exhaust:
14"
Magnaflow
The day we picked her up. 104,000 miles on the ODO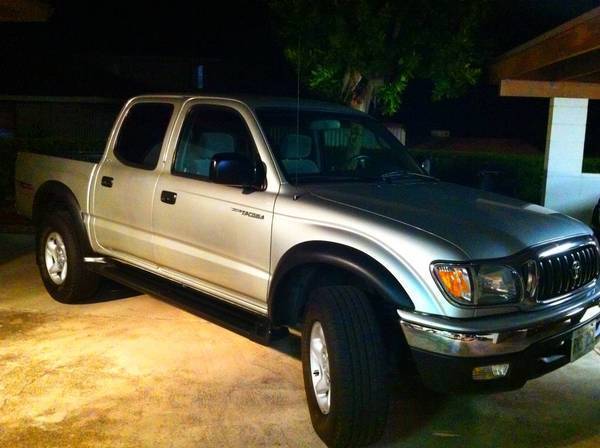 Should have taken more pictures stock.
One week later. Welds and a Toytec leveling kit.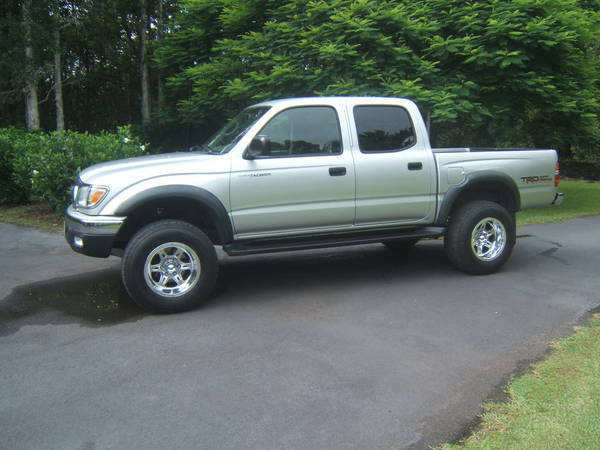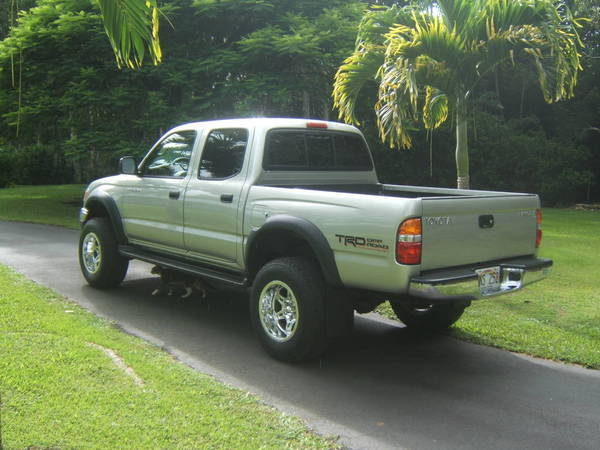 New Coilovers and tires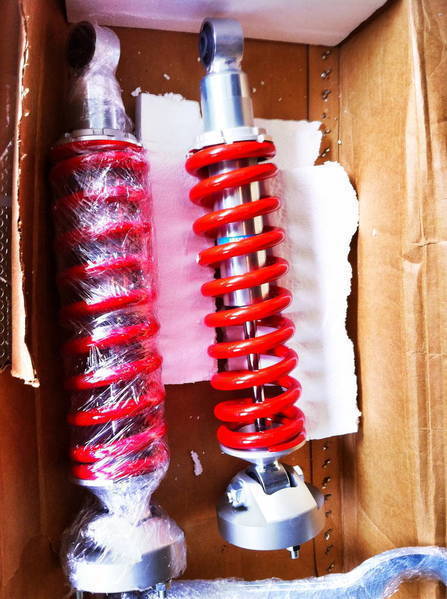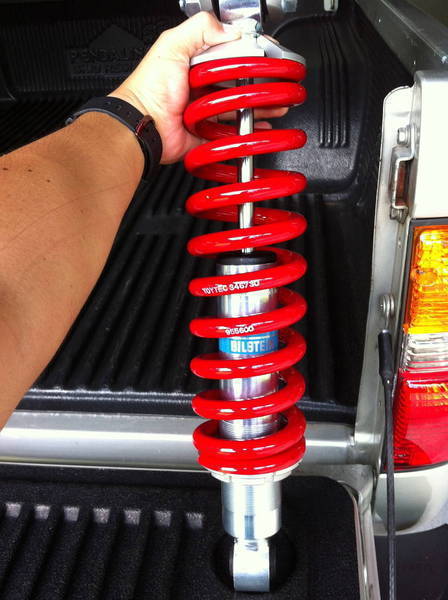 [url=http://www.tacomaworld.com/gallery/showphoto.php/photo/269772/cat/500]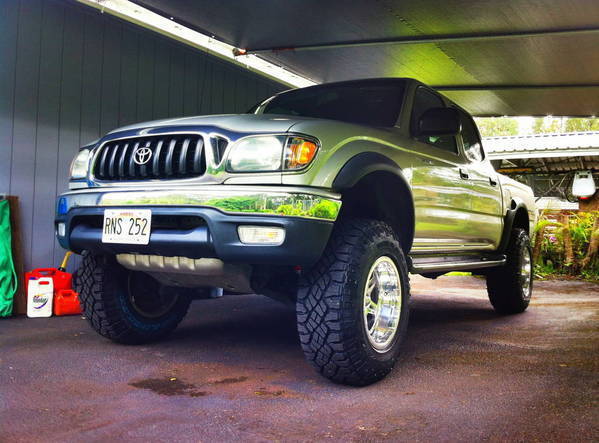 [/url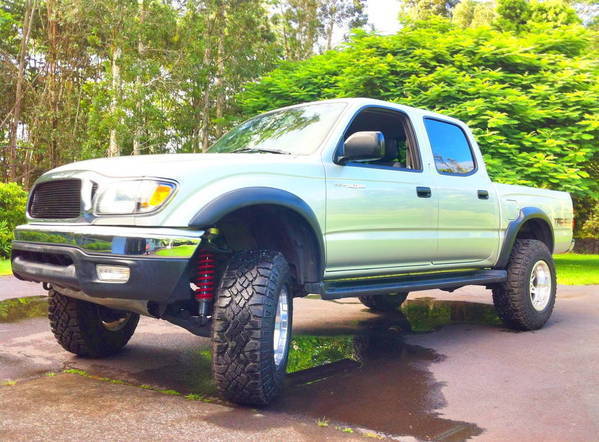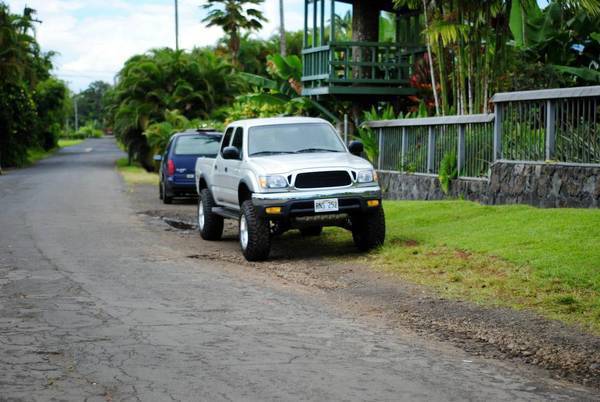 Blue dash: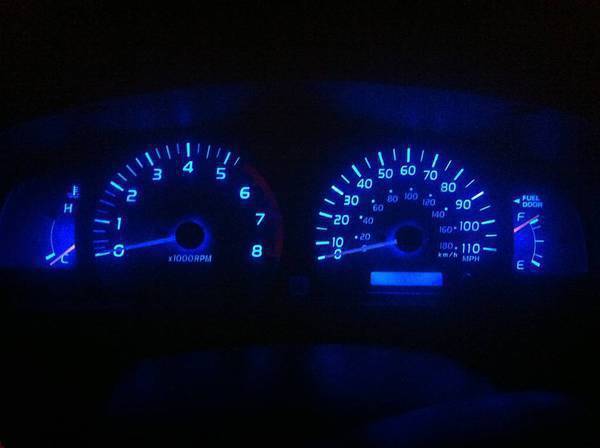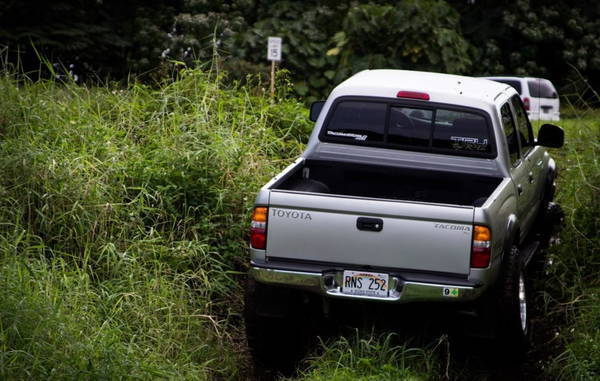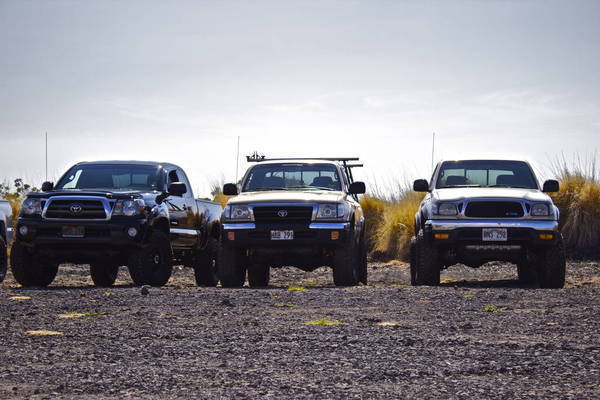 Fogs: