As she sits today (2-20-2015)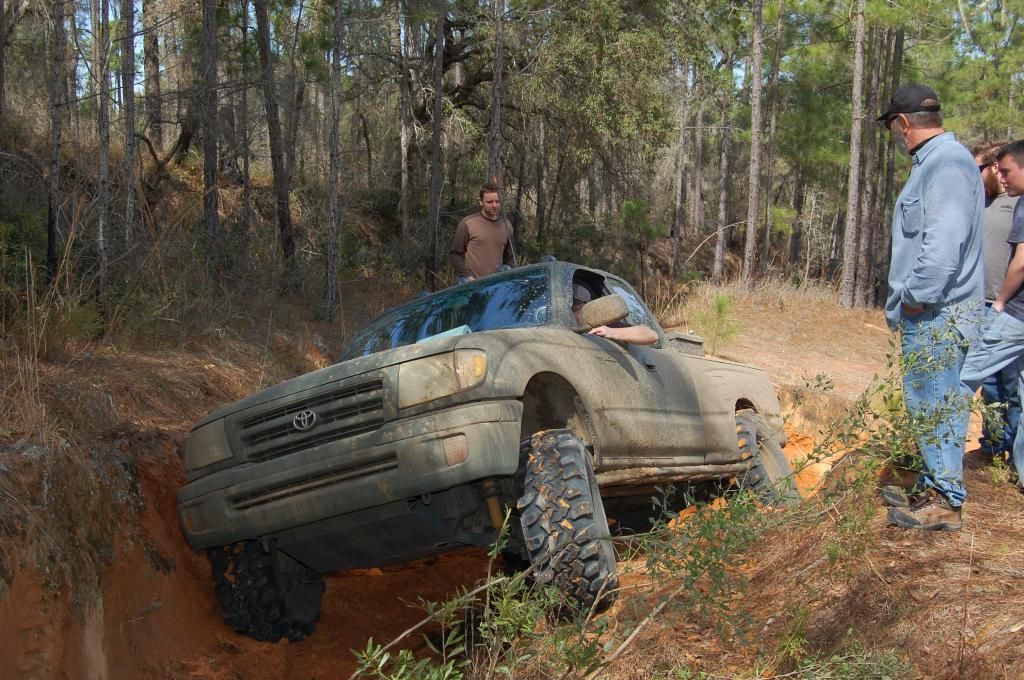 (6-7-14)
(1-4-14)...
Photos by Tony (
FearNothing321
) Thanks, Tony! They are beautiful pictures!
Tony's website:
http://bluemoonoriginals.smugmug.com/
Odd Green Taco Mods:
--LED cab clearance lights
--Hot Rod Flatz Olive Drab Green paint
--Aluminum tread plate bedrail caps/tailgate protector
--Painted side and rear badges, tool box, bedrail caps, and tailgate cap black
--4x Innovations rock sliders
--Lincoln Locked front diff
--3" OME (881 Springs) coilover lift with rear Dakars
--33x13.50 R15 Super Swamper LTBs
--Procomp Series 97 Flat Black 15x8 steel wheels with 3.75" back spacing (.25" wheels spacers on front)
--Extended rear brake line
--1" front diff drop
--Autometer 5 inch Monster Tach
--2003 Toyota Matrix AWD
Longer Wheel Stud Mod
on front end
--Cobra 25 LTD Classic CB w/roof-mounted 2' Firestik II antenna
--Rear Diff Breather Mod (Behind-the-Taillight version)
--Sway Bar Delete
--BudBuilt Front Skid Plate
--Garmin GPS
Tire size reference...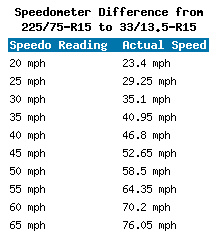 ---------------------------------------------------------------------

Hiya, all. Just joined the forum after buying my first Tacoma last week (5/2/13). I wanted to do a build thread to share some of my goofy/lame ideas, get input on things to do, and show the evolution of my Taco.
I'm on an extremely thin budget, so that will factor greatly into my planned mods. I'm also coming from a different discipline than most: swamp mudding (the main option for wheelin' in FL). This is the other consideration for some of my choices.
My Tacoma:
1998 Xtracab SR5
3.4L V6/5-speed manual
4WD
177,000 miles
Here's a pic of the truck from the Craigslist ad I found it on: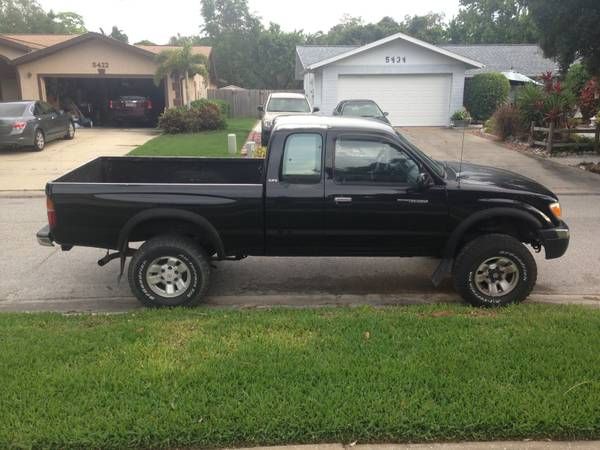 The truck runs great and has a fairly straight body aside from a few dings in the tops of the bedrails. It also came with a diamond plate aluminum tool box. It currently has a 2' Pro Comp above-the-strut spacer/rear AAL lift on it that will be getting replaced. The paint, however, is in pretty rough shape with the clear coat wearing off in several places. Seems to be a common problem with black vehicles in the FL sun.
Planned Mods:
(Done) Cab Clearance Lights
(Done) Paint
(Done) Lift
(Done) Sliders
(Done) Tires and Wheels
(Done) Locker
(Done) Install Tach
(Done) Install CB
(Done) Sway Bar Delete
(Done) Rear Diff Breather Mod
Install Oil Press Gage
Blue LED Instrument Lights
LED Marker/Stop/Turn/Backup/Tag Light Bulbs
Wish List of things I'd Like to do if I hit the lotto:
Plate Bumpers
SAS
Rear E-Locker
4.88 or 5.29 gears
16x35 Boggers