Since everyone has been giving me crap for not having a build thread...I present to you...my build!
I might get tired halfway through this so it will currently be a work in progress. I think I'll start by listing everything it has and then try to include pictures along with them.
EPIC BUILD THREAD

As it sits currently (minus un-yellowed headlights)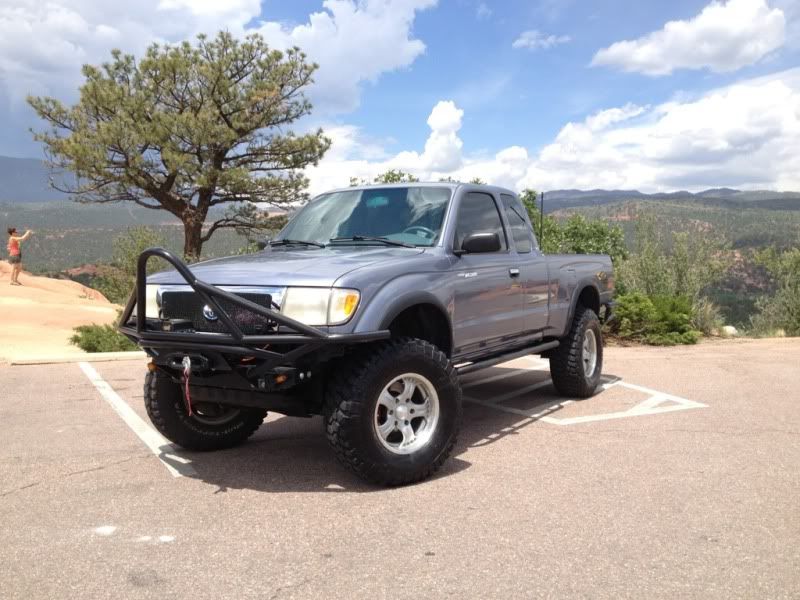 -----
Original sale ad photo. Bought it back in 2006? 2007? for $6,500 with 126k miles. 1998 4x4 TRD Extended cab 3.4L V6 automatic.
Then I got bored and attempted to photoshop what it would look like with a lift and bigger tires haha
First thing I did when it got home was take off the
bug deflector
because it was half broken off and the next day I took apart the entire interior and cleaned and shampooed it. I have a video of that process but I'm a little shy to post it because it was me back in high school LOL.
Then came the lift. The front is the 3 inch
Toytec
Adjustable Coil Over's and on the rear is the 3 inch
All-Pro
3 inch Rear Suspension Kit. We also cleaned up the rear axle and repainted it.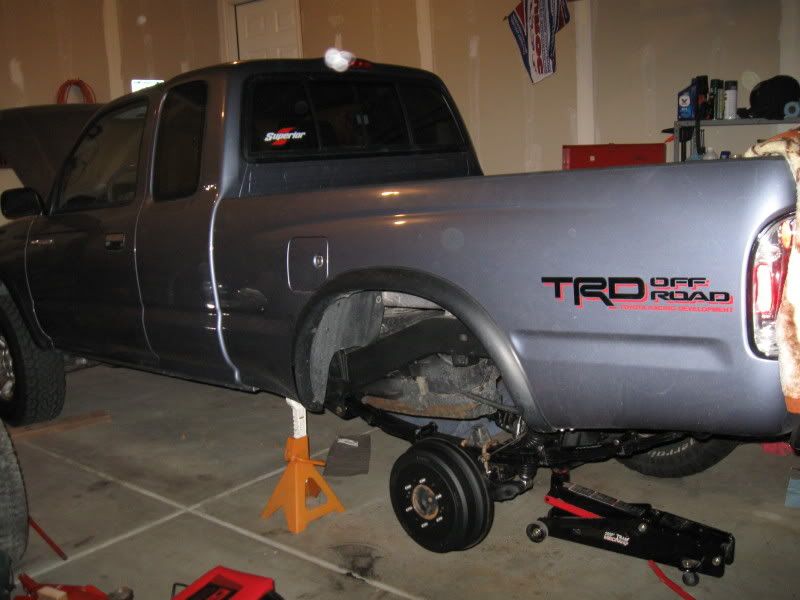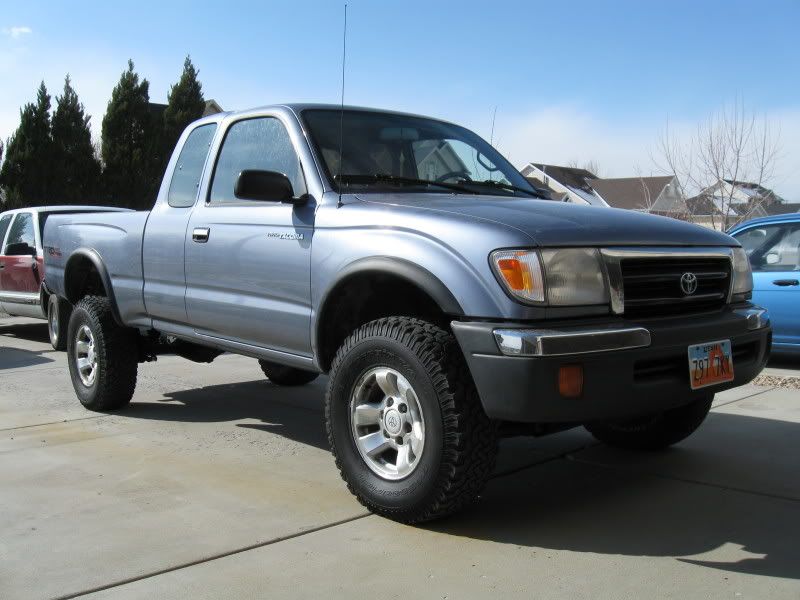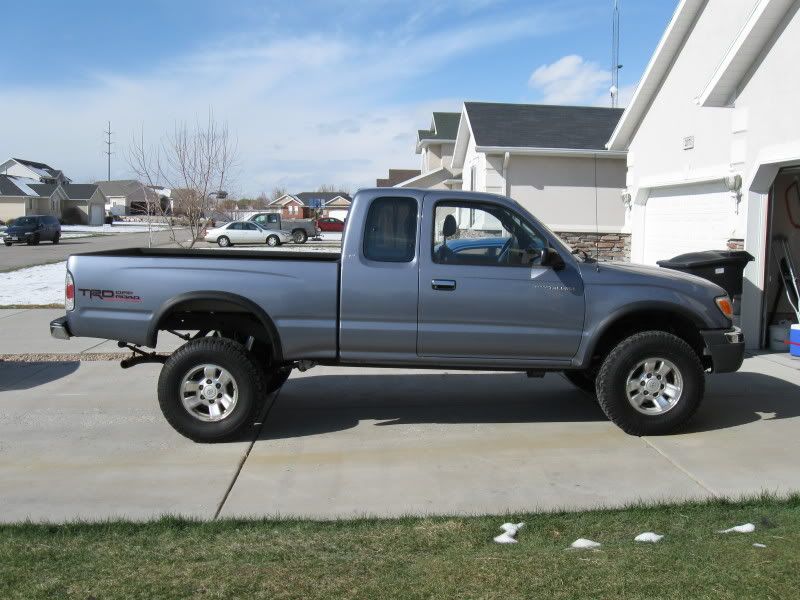 At this point we had a big trip planned to go to the Moab Easter Jeep Safari. Since I didn't have tires yet, we stole the tires off of my dad's 2002 Ivan Stewart Tundra. These are some pics showing the size difference.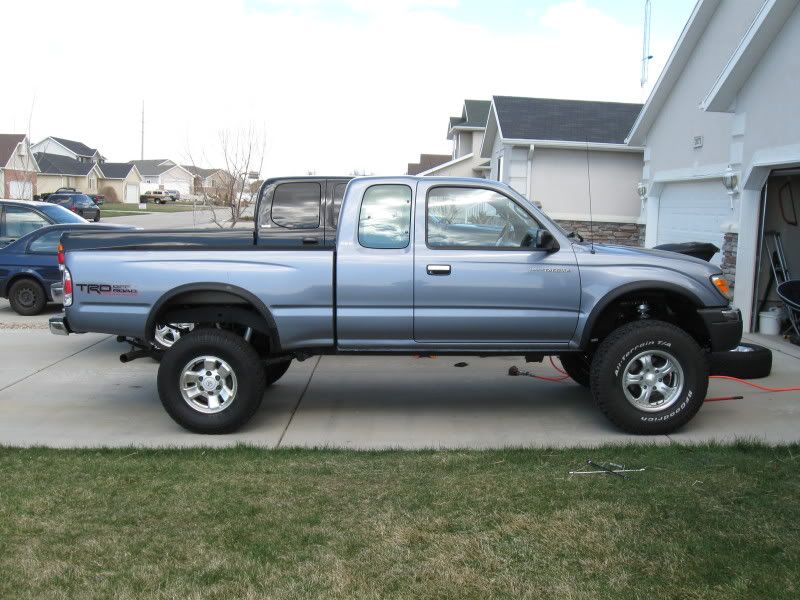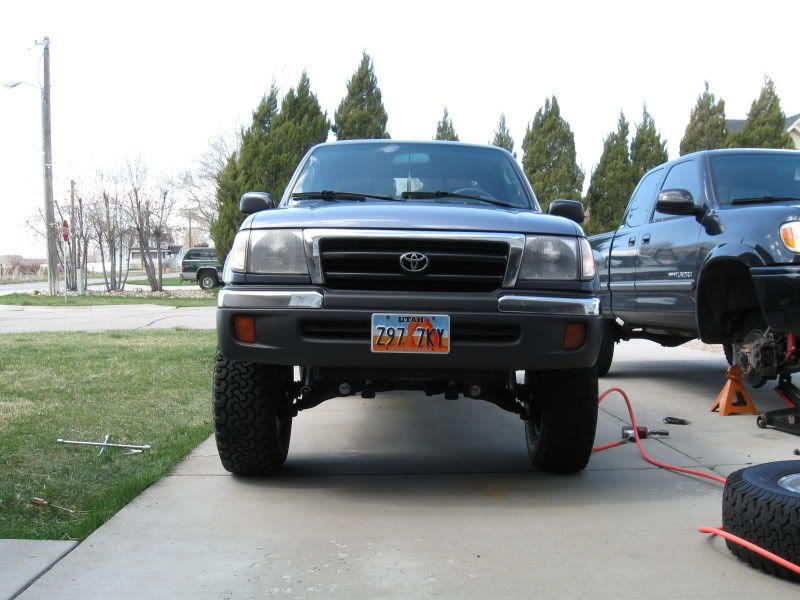 Final product
Small test flex with the stock tires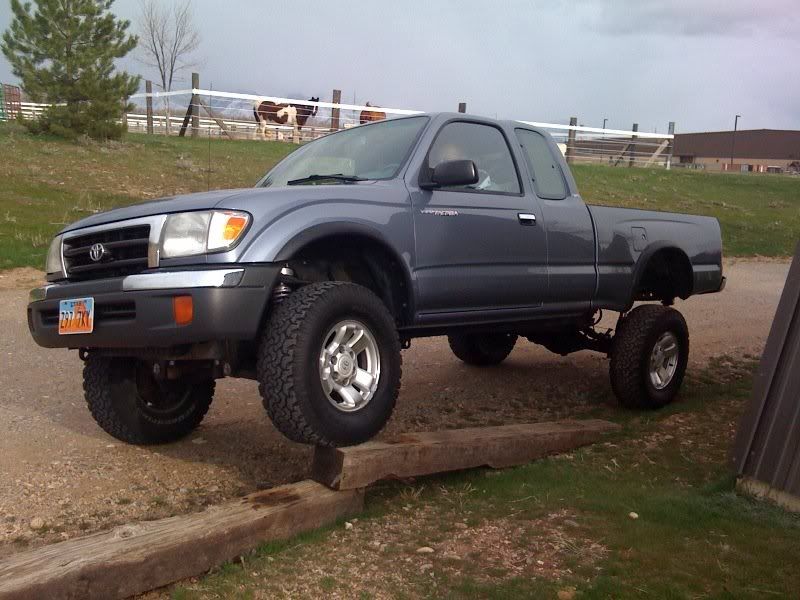 Moab!
Moab video:
https://www.youtube.com/watch?v=OmPCDJK_FJs
Then a little while down the road...Trail Gear Sliders! This was my first time using them.
At some point we took the set of 16 inch Ivan Stewart wheels off my dad's Tundra and he got shiny new ones and I got the beat up uglier ones haha. But here they are all pretty.
During a trail run on this obstable I put a little ding in the corner of my bed. That's why I decided I needed a rear bumper. So then came my CBI Rear Tube Bumper that I picked up in Wyoming for I recall $200. It had a bit of surface rust and took a while to clean but turned out really good. I later added a "flip up" license plate to hide the hitch in the center.
Then on a later trail run I did a "faceplant" onto a rock which caused those little white brackets on the inside corners of the front bumper to break. So I had a "frowny face" bumper for a while. lol. I ended up getting my Trail Gear stinger bumper for a Christmas gift!
DERP
Tundra caliper upgrade:
LED turn signals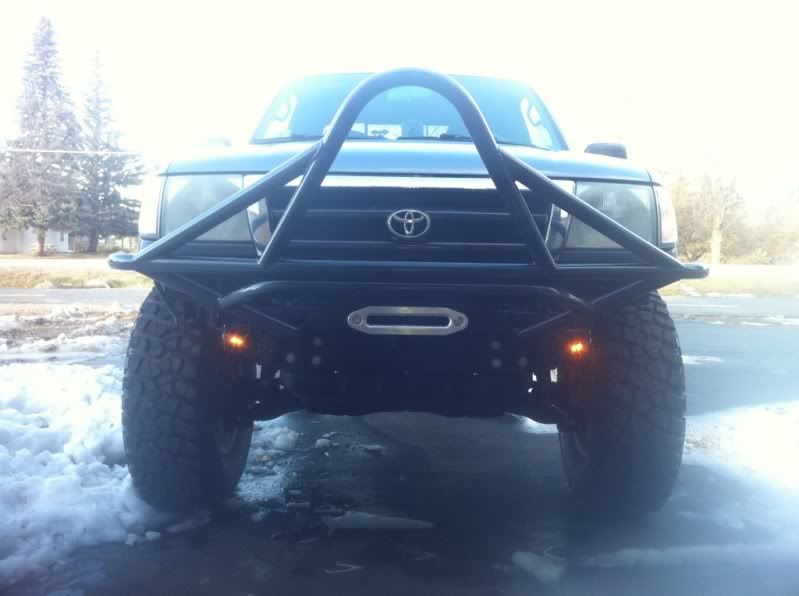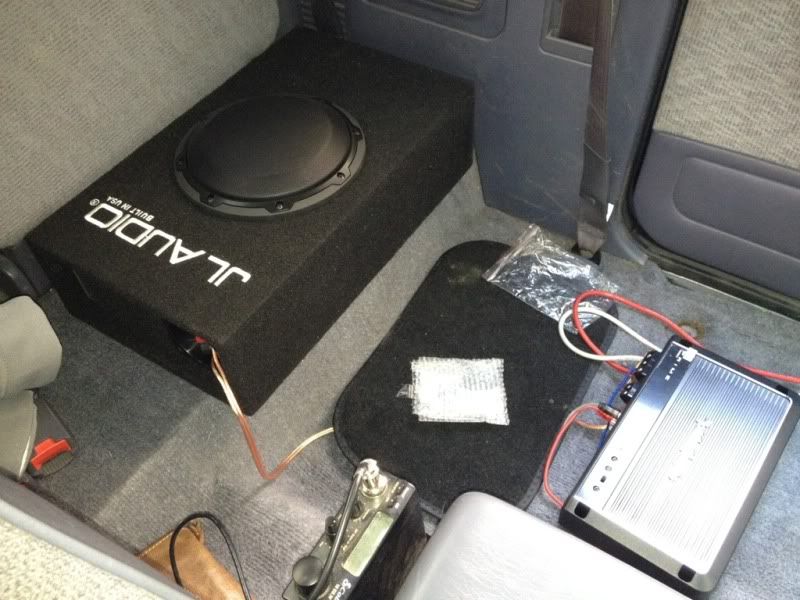 TO BE CONTINUED...


I know...I'm slightly lazy and it's hard trying to dig up all these old pictures.
But it will be completed very soon!
MODS

-3 inch ToyTec Adjustable Coilovers
-3 inch All Pro Rear Suspension System
-33 inch BFG KM2's siped
-16 inch Ivan Stewart wheels
-Factory rear e-locker
-Tundra front brake caliper upgrade
-Trail Gear sliders
-Trail Gear Stinger bumper
-CBI Offroad rear tube bumper
-flip up license plate
-Smittybilt XRC8 Winch
-CB
-Front LED turn signals
-LED brake lights, LED dome light, LED reverse lights, LED license plate lights
-White out taillights (bought with it)
-Blue Rock lights/ground effects (half complete)
-Aftermarket stereo, sub, and amp.
-Black GrillCraft satoshi grille with blue Prius Toyota badge
-BAMF Light bar mount
-12 inch LED light bar behind grille
-PA Speaker
-Low Range Offroad E-locker guard
TO DO
-SAS?
-Skid plate
-Finish installing rock lights
-Halo headlights?
-LED dash swap, blue
-fix CB radio
-LED ALL THE THINGS!
TRAILS COMPLETED
-Eagle Rock
-Kelly Flats
-Sevenmile Creek
-Chinaman Gultch
-Crystal Mountain
-Moody Hill
-Hackett Gultch
-Longwater Gultch
-Metberry Gultch
-Mosquito Pass
-Wheeler Lake
-Hells Revenge
-Fins N Things