Hey everybody, so ive been on this forum for a little while so i thought it would was time i started a build thread.. if you can even call it that haha but to hell with it, i love this truck and im driving it till it dies.
first of all, her name is veronica. the previous owner had given her that name, and honeslty it was too damn sexy and fitting to change it hah, but anyway..got the truck just after new years 2011. i bought it from a friend of mine who was downgrading to a smaller car. 1998 tacoma ltd ext. cab trd. it already had a k&n on the front and a quality bed liner with diamond plate bed caps. It also came with a generic aftermarket exhaust and 17 inch ultra wheels. the tires were crap so that same day i went to the tire shop and put on some 245 cooper stt mud terrains. this is how she looked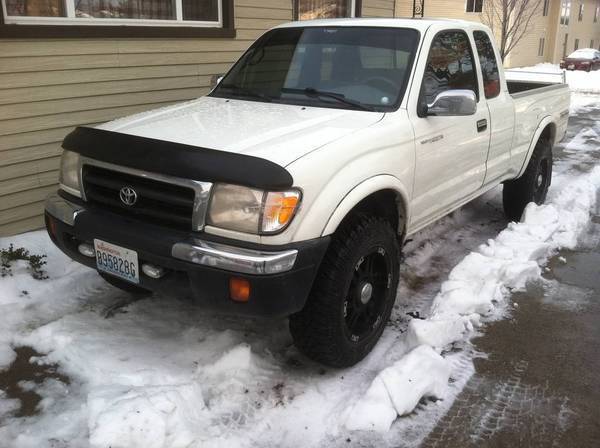 shot of the tires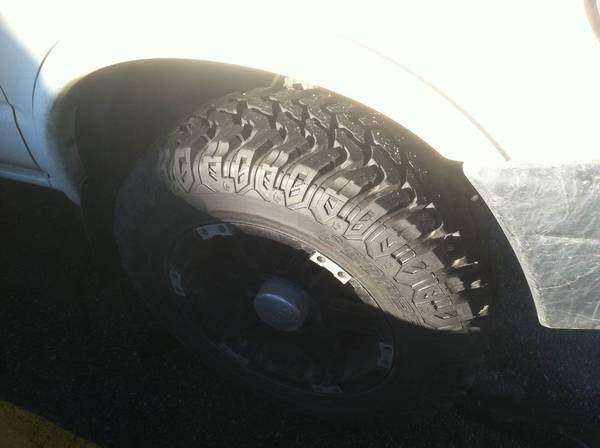 first time i took her out to 7 mile orv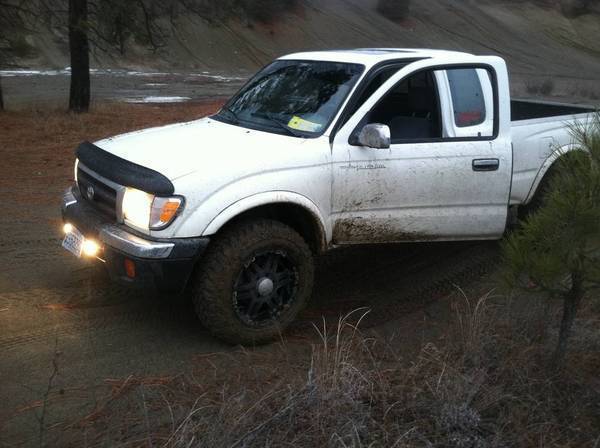 after a couple months, got a 5 channel amp put in for the speakers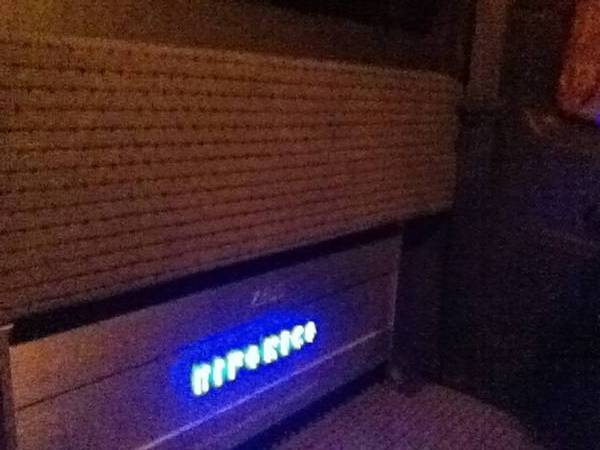 pic upside down... idk lol. running infinity kappa 6 1/2 components all around,
that amp is a beast so i ended up swooping a 130 amp alternator for RCtoy i believe... but that defiantly made a big difference.
couple months later put some
ebay
halos on it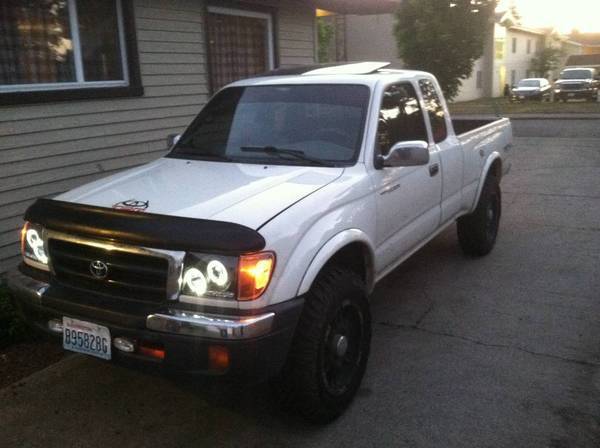 next i had to replace the rear shocks, upon finding this muther fcker, haha
put on some billi s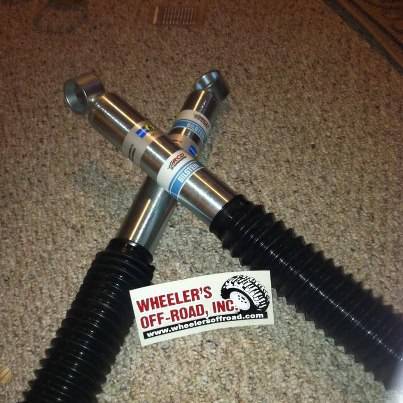 shout out
wheelers offroad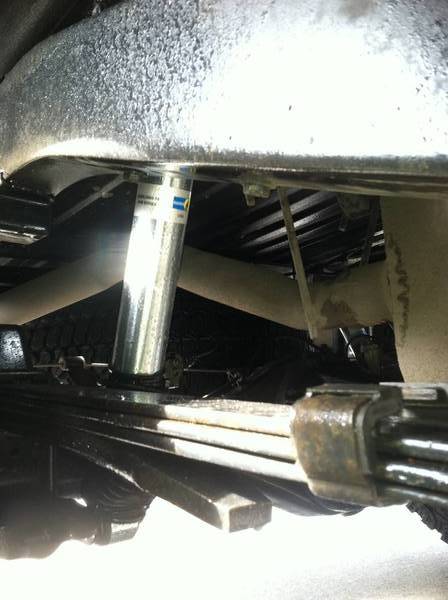 got myself some shiny horns and a grill craft. also painted the grill surround white to more or less match the body. just rattle can and gloss there.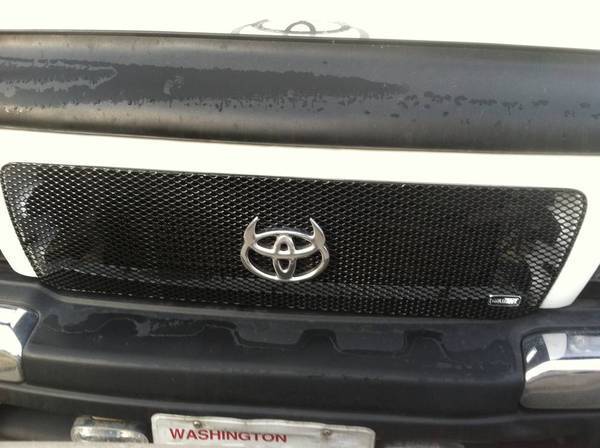 now i had finally saved up enough to lift it. i got some donahoe 2.5 inch coilovers from Tacomx. and he shipped it straight to
icon
for a rebuild. about 5 days later, they were on my door step. excelent customer service from icon. although it was pricey, they did a good job. ended up puttin them on in my friends garage while we played beer pong haha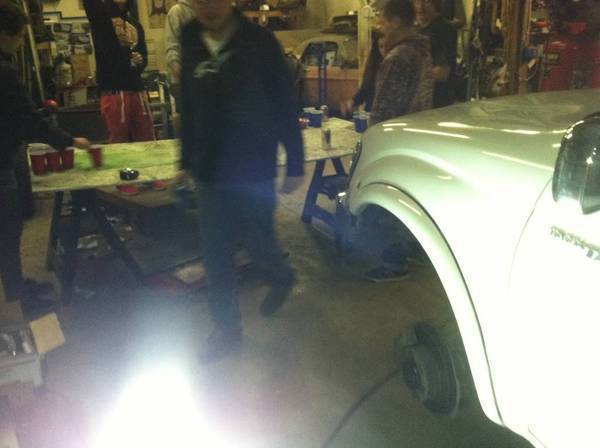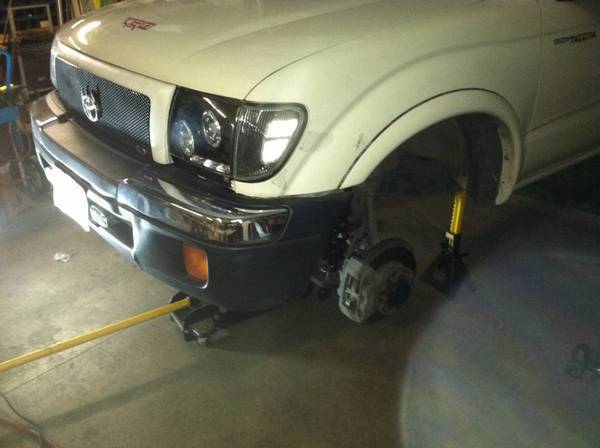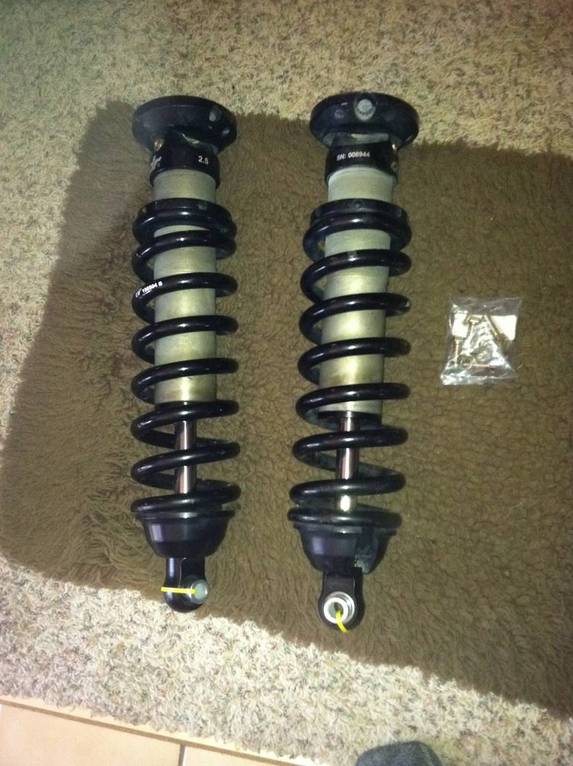 the coilovers gave me approximatley 2 1/4 inches on the passenger and 1 3/4 on the drivers side. ended up getting some daystar rear grease able shackles for the rear.. but didnt put them on yet. it looked pretty good, definetly tall in the front but it felt great and was good offroad, so i was happy.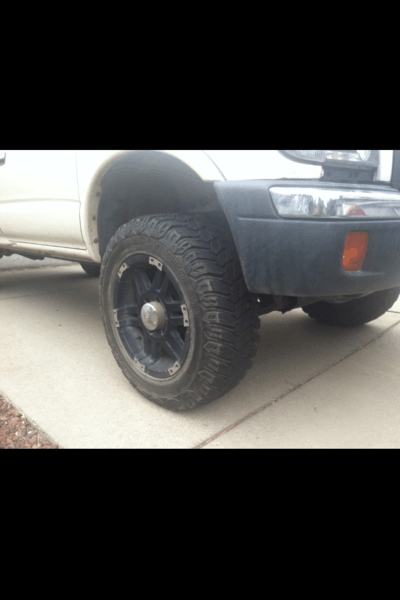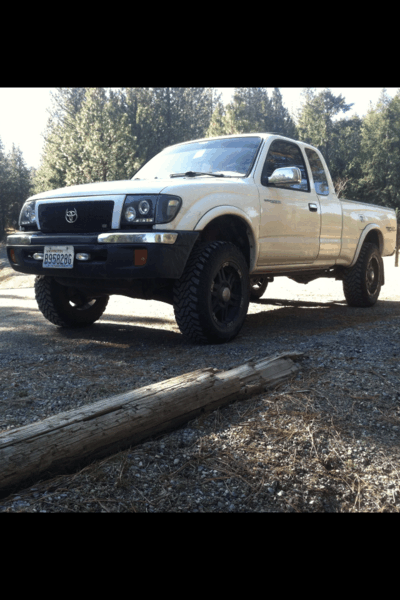 but yet again it was time to up grade so i purchased 4 tread wright guard dogs 285/70/17 with kedge grip. I really wish i could afford 33" sooper stts, but at over 300 a tire, i couldnt do it. so i got those mounted and ended up putting the shackle on 2 days later. i also had the shop raise my coilovers about .5 inch on each side.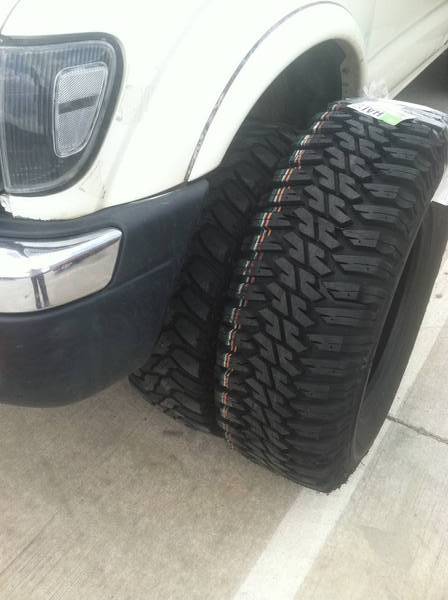 before shackle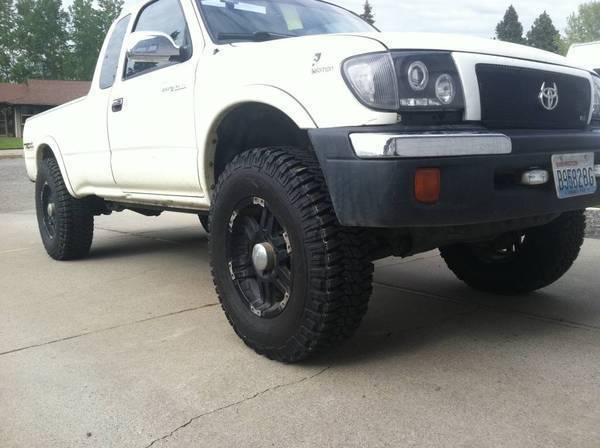 these tires are dope! good quality. little bit rougher to drive on the free way, and my taco does feel a little gutless now but i love the stance of her, so much clearance! haha
and thats pretty much all ive done to it for the moment... i have a brute force hybrid in the works right now, billy should be done soon!
mudding pics from yesterday, the aftermath of the video below haha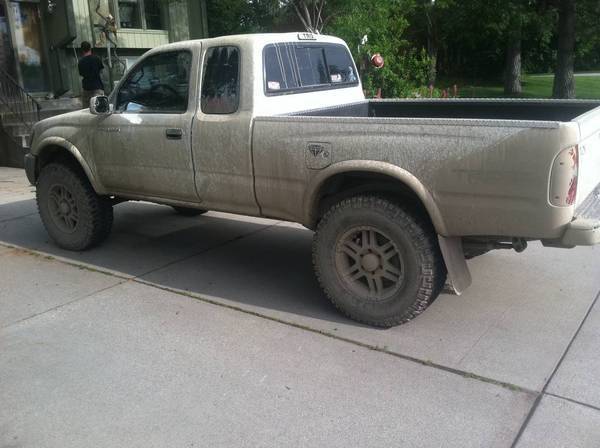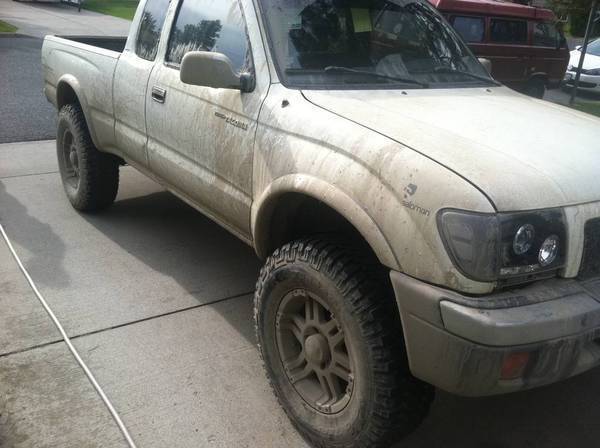 damn cant attach that damn file cuz its an iphone movie. if anyone could help me post it, that would be dope haha
so its been a while, got lazy with posting pics, so here you are
got the brute force hybrid
http://instagram.com/p/gGsC2ro_DS/
installed said hybrid
http://instagram.com/p/jGG6KTI_HX/
and rocked the shit out of it
http://instagram.com/p/kK_vMwI_IC/
got a bed rack in the works, as well as a cvt rtt!
well i guess all good trucks have their day. t-boned on my way to work monday
Attachment 283512
pulled all the extras off, insurance is towing it today to the lot. sad sad day