So i have been on this site a lot since i have bought my Tacoma and finally decided to make me a build thread. I have got so much planned for my truck and know it is never going to complete. I have done some mods already and being on TW will help me in the future. Any comments/suggestions are opened.
Here is so far how the truck sits as of 7/15/13: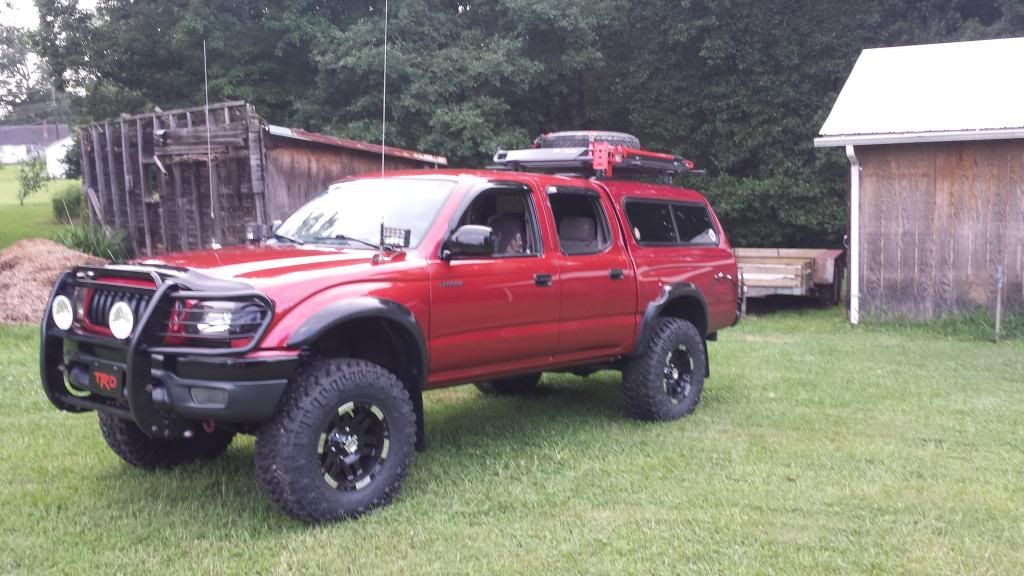 sandblasted Brush Guard and Bumpers to paint black:
Recovery Shackles: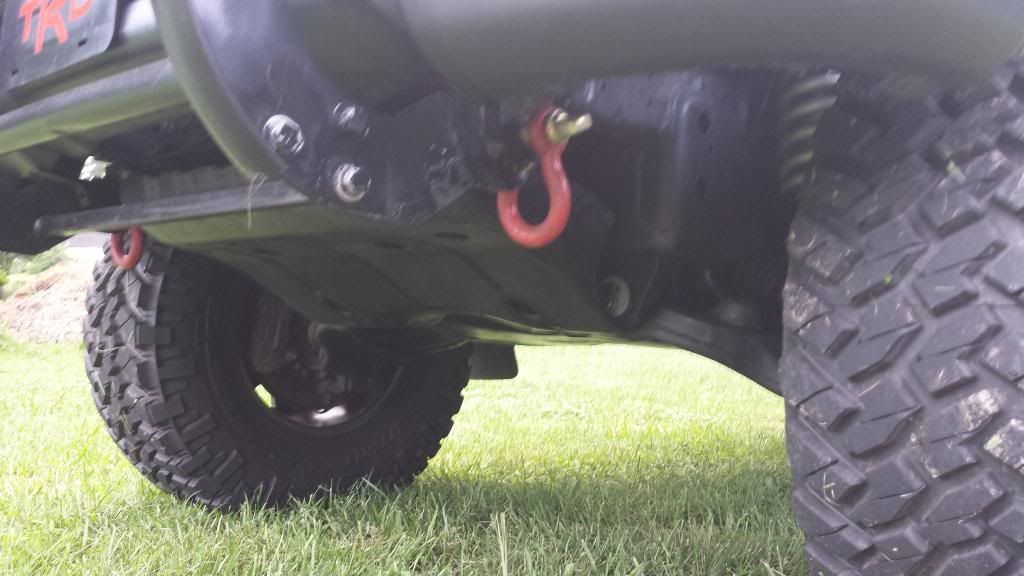 CV Angles with lift on: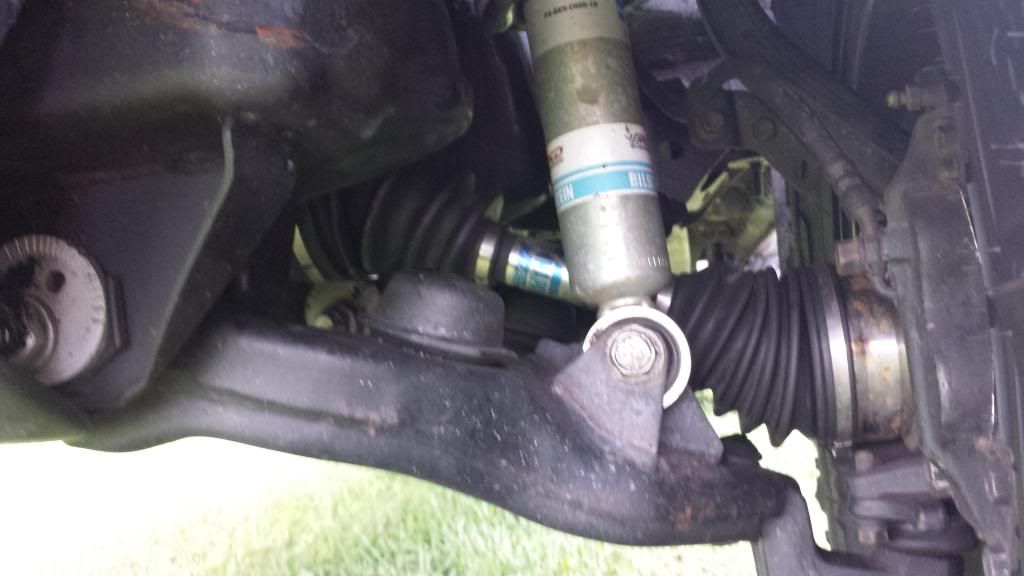 Hella 500 Fog lights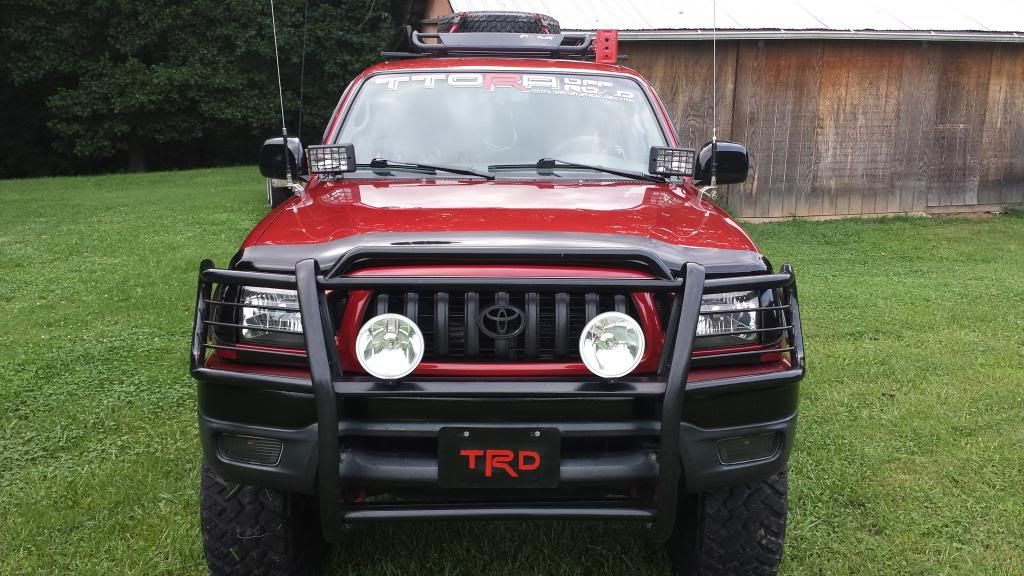 LED Tail lights and custom badges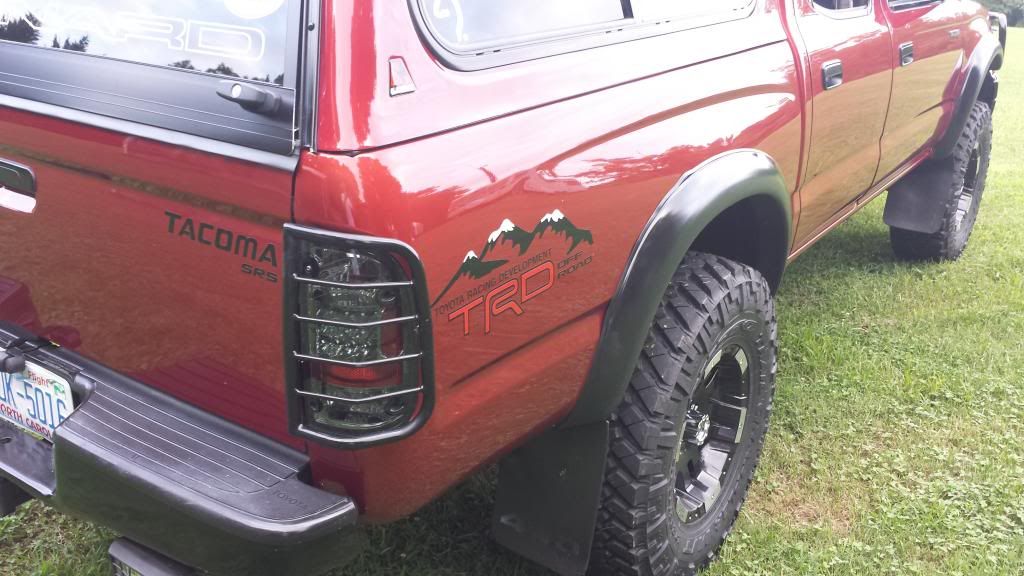 Stickers!!!!!!
Bumper lights and backup camera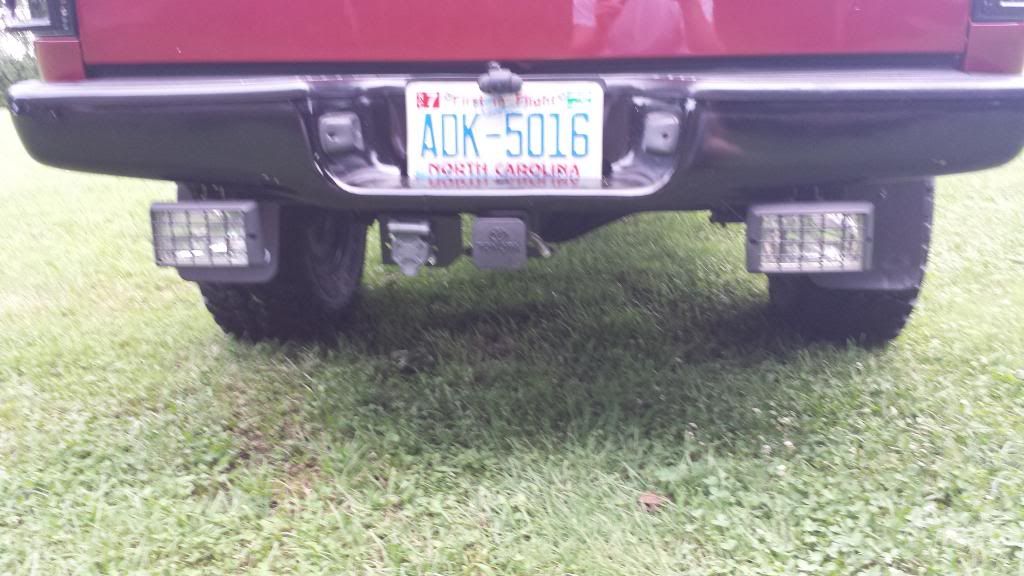 Color match grille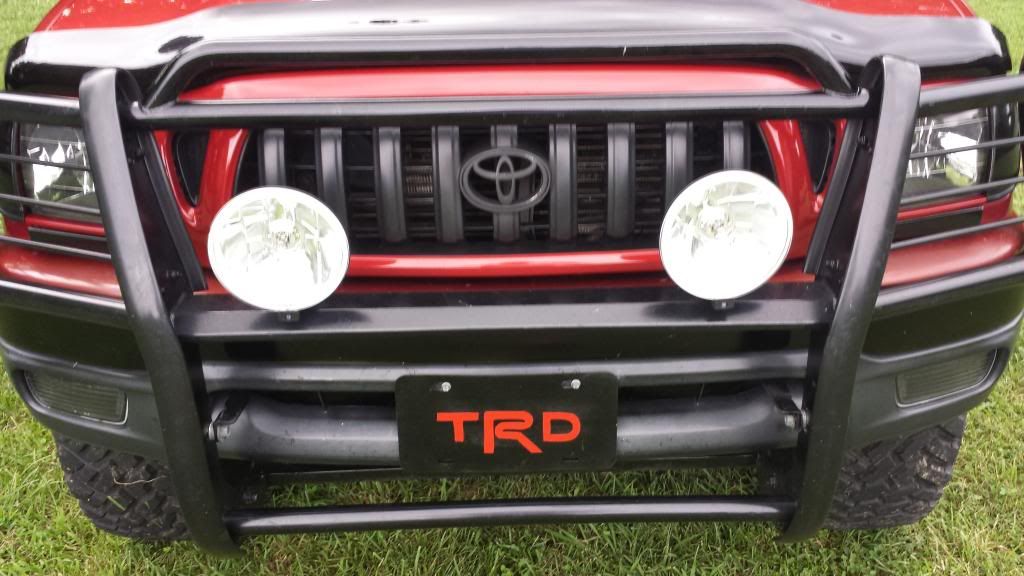 Tinted Corner's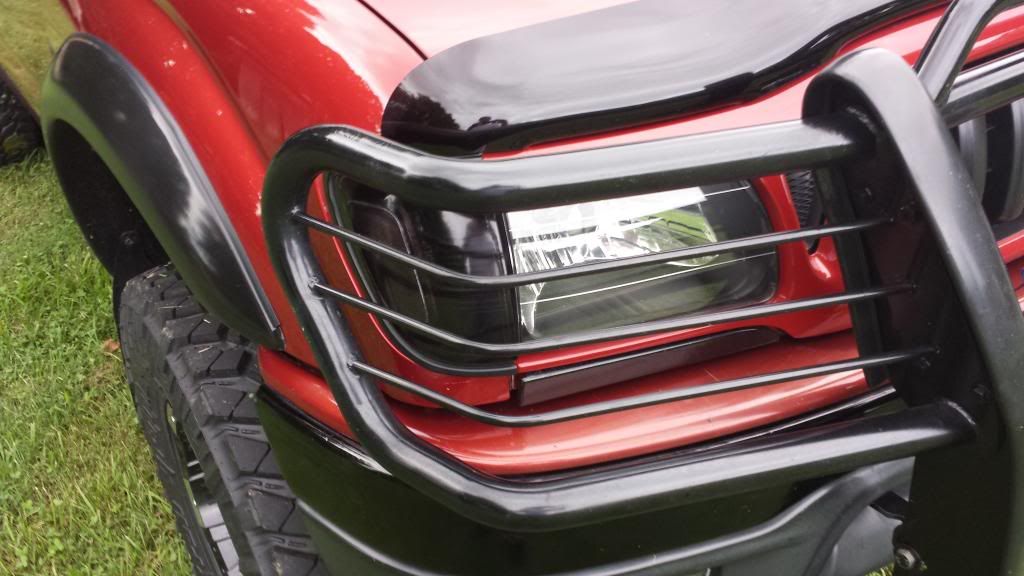 UCA Angle with Bilstein 5100's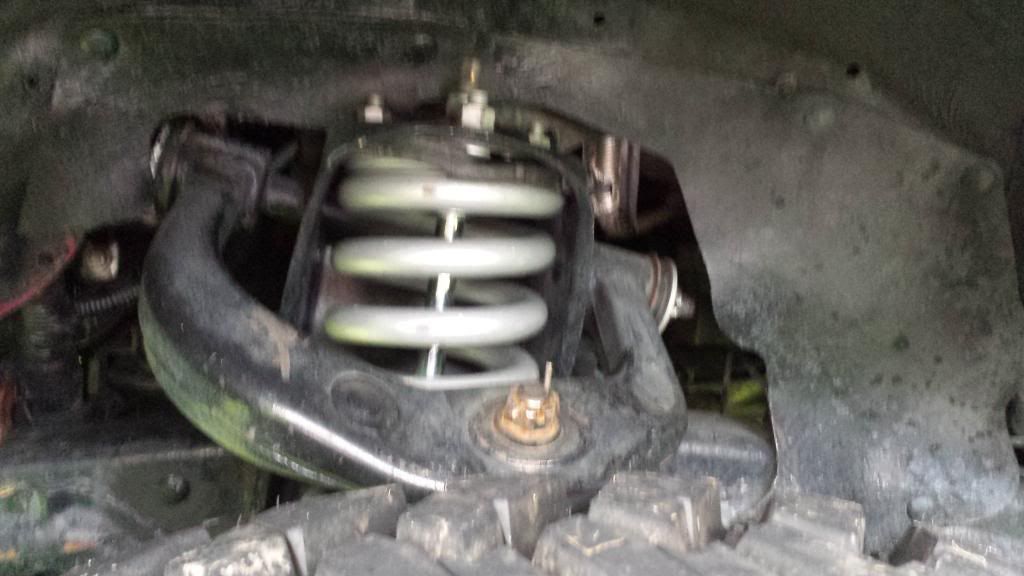 Side View
Browning Seat Covers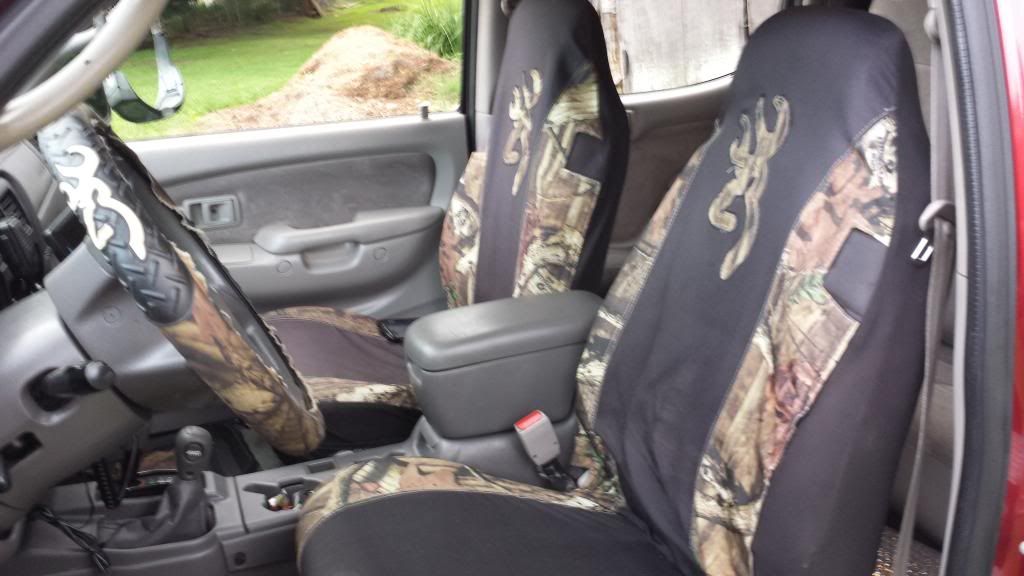 Backup Camera Screen and Uniden 520XL CB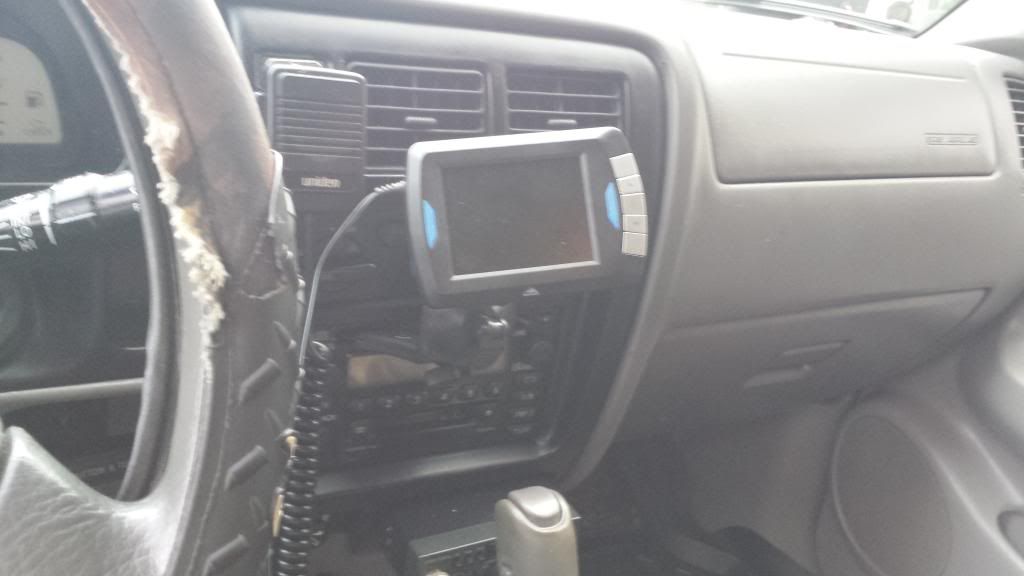 Reese Brake Control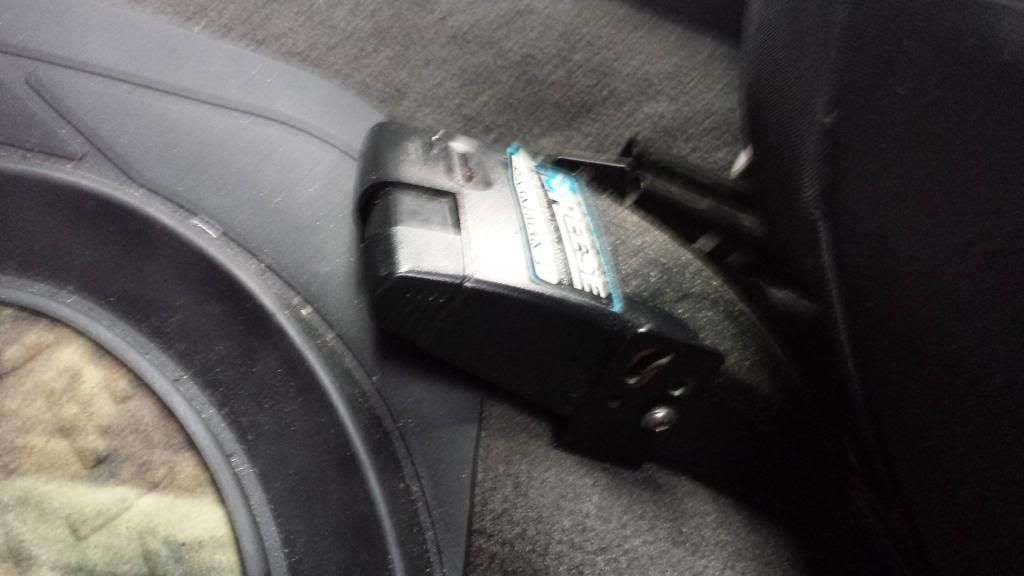 285/75/16 Nitto Trail Grapplers on
Moto Metal
951's
LED Tails and Guard's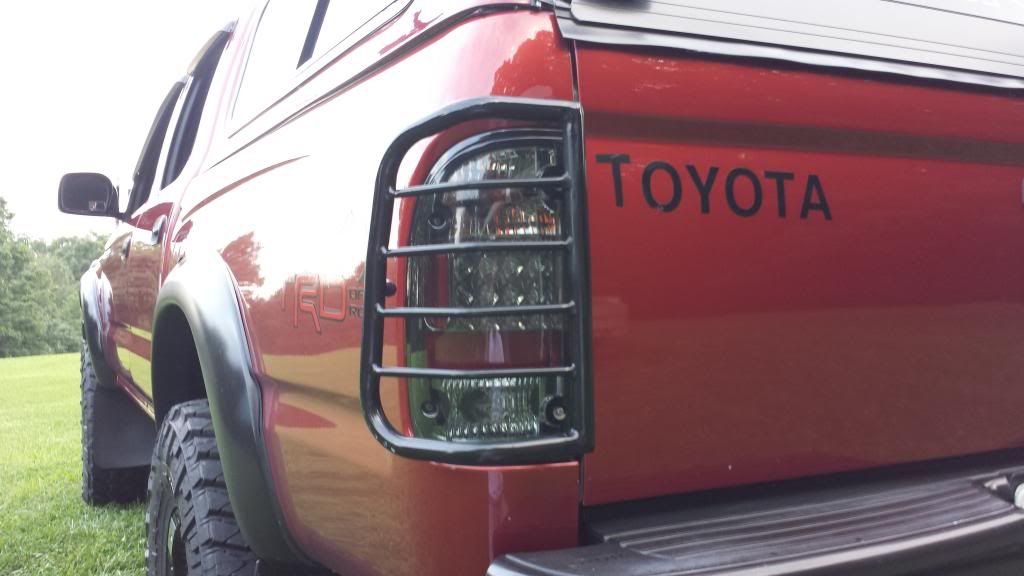 Pic at the Farm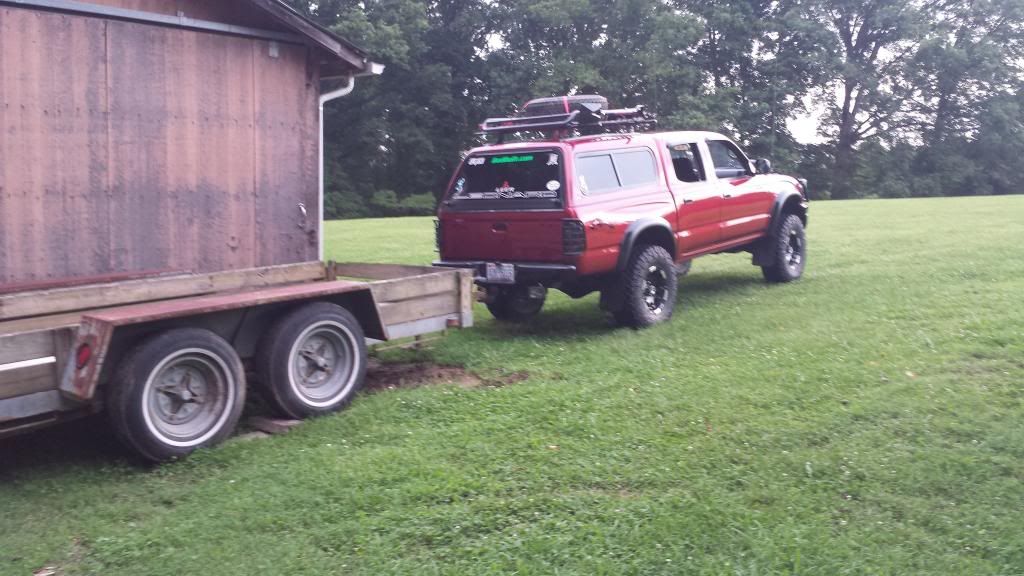 Another front view
8k HID's Only
LED Tails and Bumper lights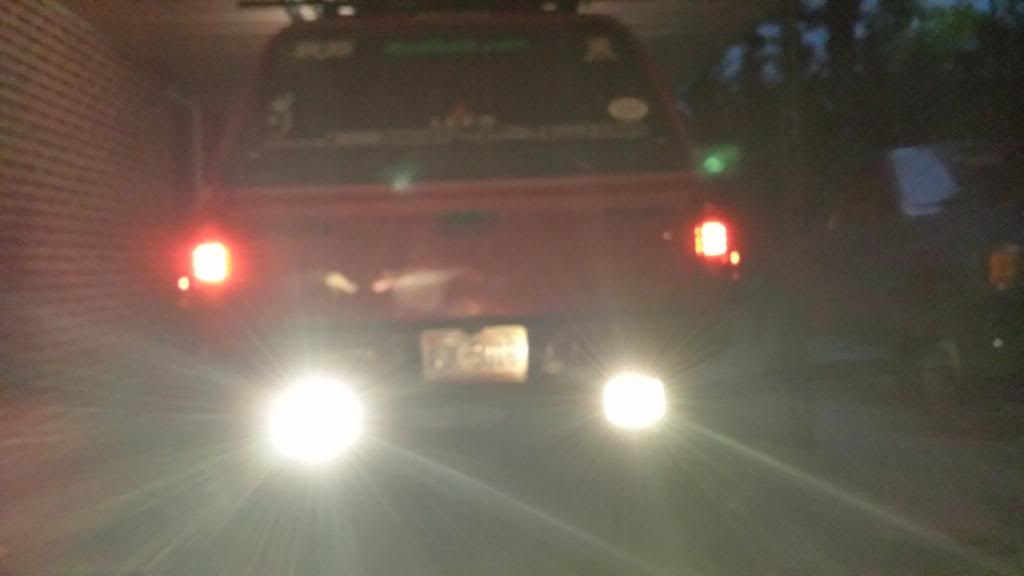 HID's, Hella 500 on Brush Guard, and Cheap lights at windsheild