I guess I should join the crowd and make a "build" thread to reference.
My Toy Story
I bought a boat a few years back because I was in the right place at the right time and it was the right price. The problem is that I didn't have a way to tow it until about a year ago. I'd just borrow family/friend's vehicles to get it down to the water and then pay to moor it. Rates started going up every year until finally it was financially unfeasible to do that, so the boat's been sitting by the driveway for the last 2 years.
At my work we had a contractor whose contract was expiring and he decided to move his family back to Australia. Well low and behold, another right place at the right time moment. He couldn't exactly drive his Taco there and it was cost prohibitive to ship it, so score another one for me! He kept it in immaculate condition and it only had 124K miles on it. Knowing he hadn't had the timing belt/water pump done, I negotiated him down to $6500.
It's a 1997 v6 3.4L 4x4 LX - plenty of power to pull my little boat and haul whatever else I need. It's not the most economical vehicle to drive, but as a second/fun ride, it's perfect.
The first thing I did was have all of the maintenance done on it. I'm not a "car guy", so most everything that needed done was way beyond me. A friend hooked me up with a certified Toyo tech that works on stuff on his own time for cheaper rates. He went through everything and I'm now confident that with basic maintenance, it'll last for many more years.
I've had my Taco a year now. The previous owner kept it mostly stock, so it was time to make it "mine", and learn more about my truck.
• Day 1: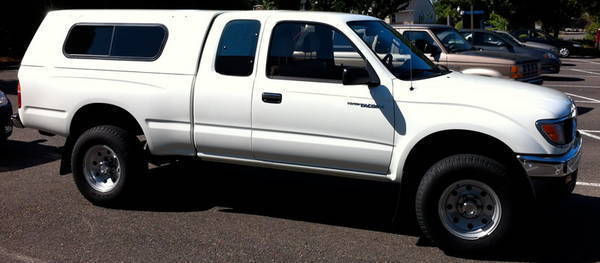 And here's the list of stuff I've done so far:
Front End
• Repainted the faded grill flat black - $5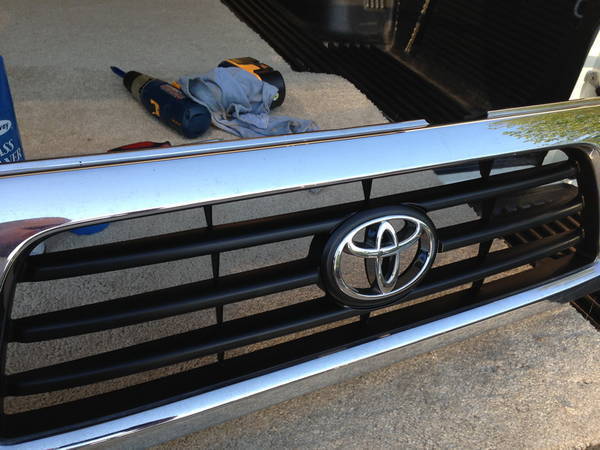 •
eBay
clear corner lights
- $25
•
Anzo clear turn signals
- $25
•
Wade Bug Guard
- $50
•
TRS Miromoto H1 6000K HID Projector Retrofit
into
Pilot 7x6 housings
- $325 (more on that later)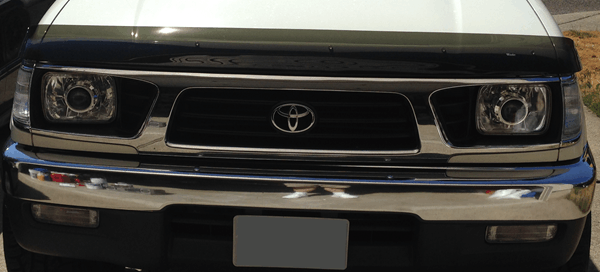 Rear End
• Repainted the canopy rear trim flat black - $5
•
Spyder smoke tail lights
- $85
•
Replaced the flakey Toyo tail light conversion box
so trailer lights work again - $25
• Discovered the canopy brake light never worked - the wires were clipped and taped off behind the tail light for some reason. Fixed - $2
•
Pop & Lock locking tailgate handle
- $50
• Stickers and extra badges on the back end just because - $30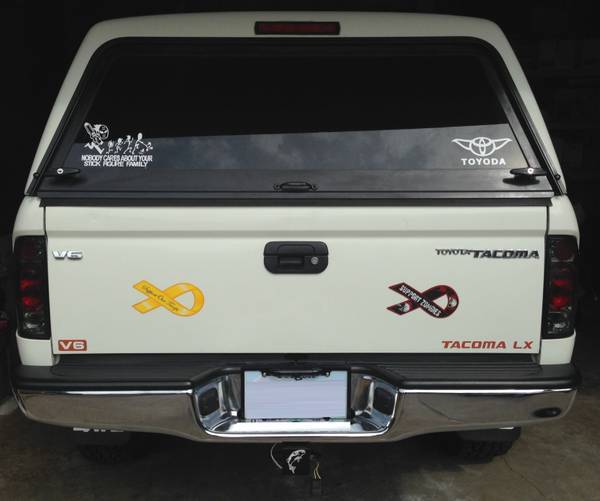 •
License plate frame backup camera
•
Clip on rearview mirror with backup LCD display
Suspension
•
Toytec Ultimate Lift kit
- $1030
Tires/Wheels
• 16"
TKO wheels by MB Wheels
through
America's Tire
(red accent logo and valve stem covers!) - $600
•
265/75R16 Cooper Discoverer ATP
Tires through America's Tire - $500
• Pinch weld mod to alleviate rubbing from the bigger tires - $0 (Can of undercoat spray $5)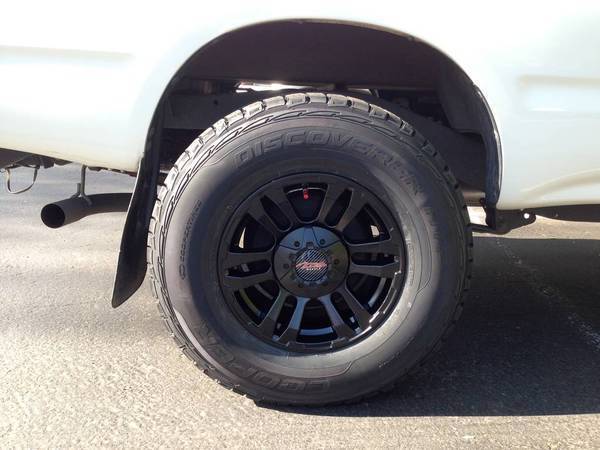 Audio
• Kenwood Excelon KDC-X997 deck & Excelon 6.5" speakers - $450
• PowerBass 10" in a box behind the seat (removable if I need the room) - $150
• 3 Channel Profile Amp - $Free hand-me-down
Miscellaneous
• Timing Belt, Water Pump, and major maintenance - $1200
• Viper Alarm with door lock actuators for keyless entry - $250
• 22% Window Tint - $200
•
Smittybilt step bars
- $150
• Firestone Lifetime alignment ($170) revealed the back end was bent. $300 at a frame shop to fix.
• Fixed the non-working cigarette lighter - $0
• Spray painted the door floor molding screws black so they look nice again ($0)
• New muffler - $150 (Probably should have done research and gotten a Flowmaster)
•
Wheelskin leather steering wheel cover
- $50
•
Tacoma OEM branded floor mats
- $80
• Added
12v inside canopy light
with
quick disconnect
- $25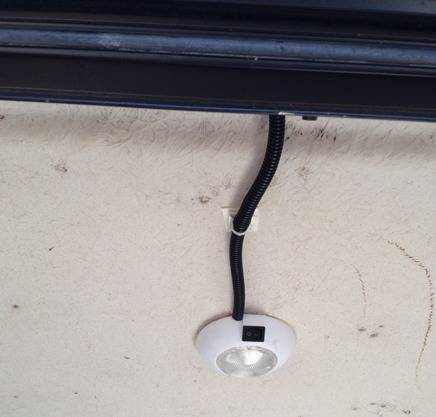 • Instrument cluster
LED
mod - $50

Current look (better picture forthcoming):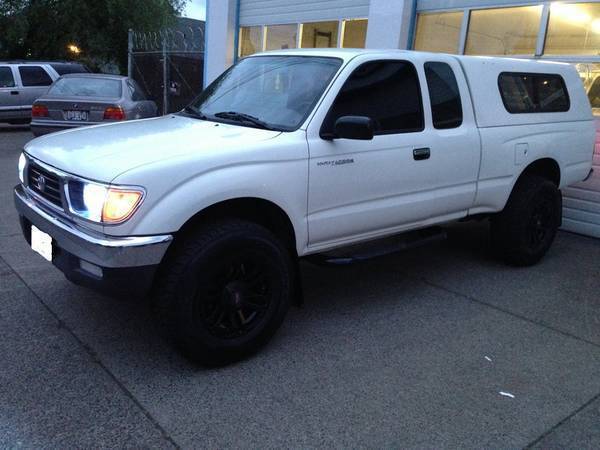 And the justification for the initial purchase:

I was getting 17-19 mpg, but the jury is still out after the new tires. I suspect I lost a couple mpg but haven't tracked well enough to be sure yet. I didn't even think about the speedometer difference until after the fact. According to my GPS, it's only 2-3 mph off now, so I can live with that. I think.
That's it for now.