latest update!!!! (01/25/14)
got my lights mounted and wired
put the switch in the right blank by the shifter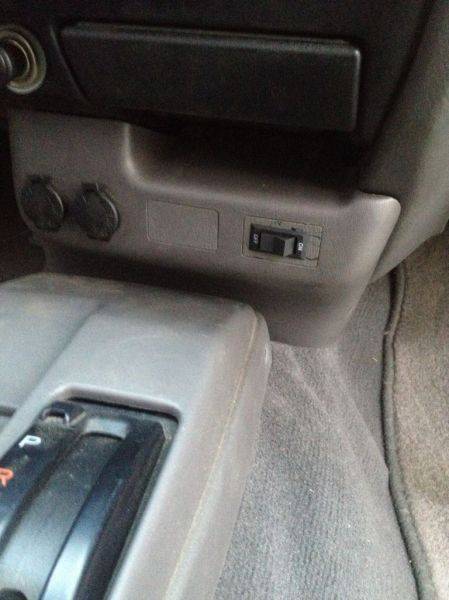 then built the mount for the lights (100% bolt on)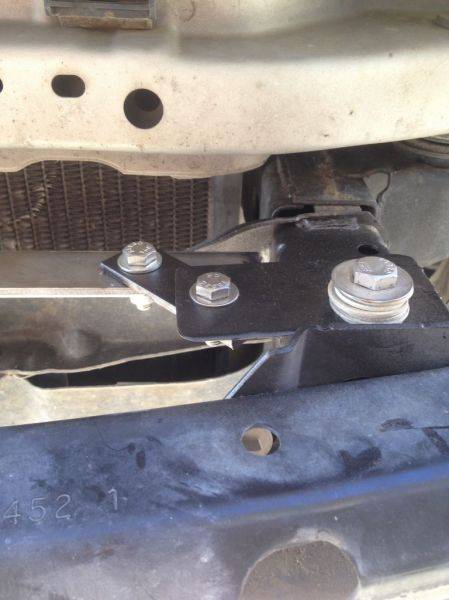 and the lights wired up and working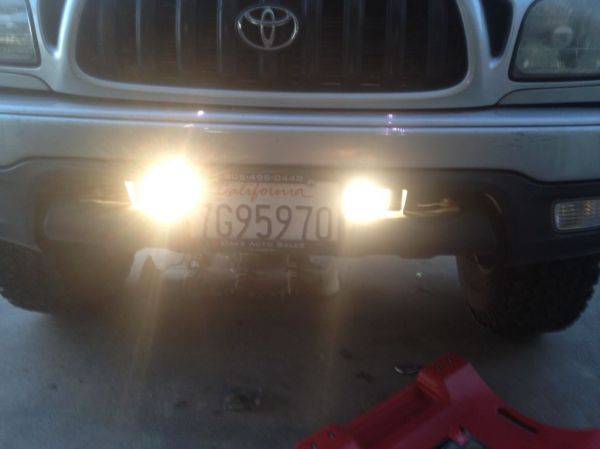 (01/17/14)
added a "marine grade" battery terminal on the positive side, and cleaned up and painted my battery tie down.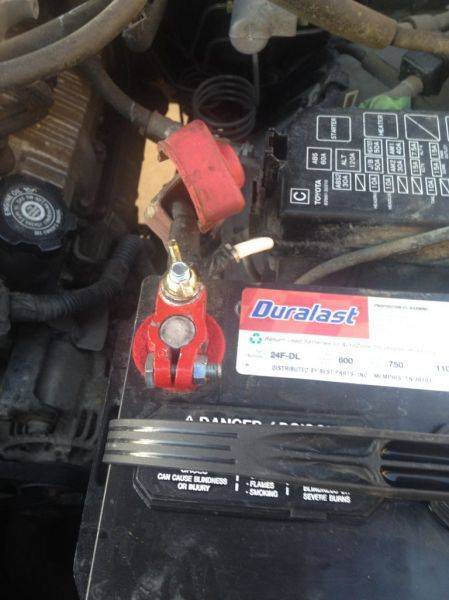 and got a PID setup on torque to read my trans temp and i'm getting screwy readings.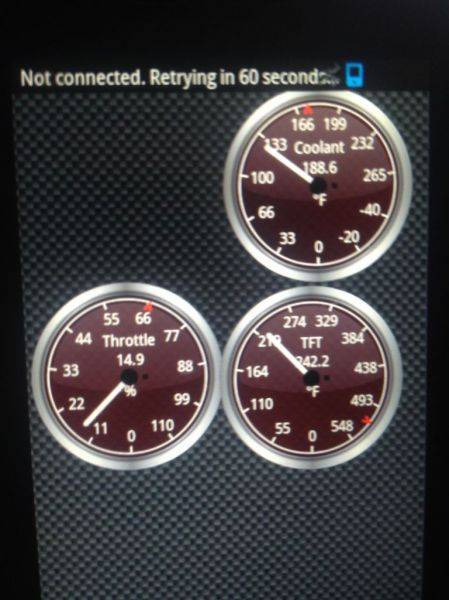 (10/11/13)
Got new shoes on her today (BFG A/T KO's 265/75/16, load range E)
and i flexed it a little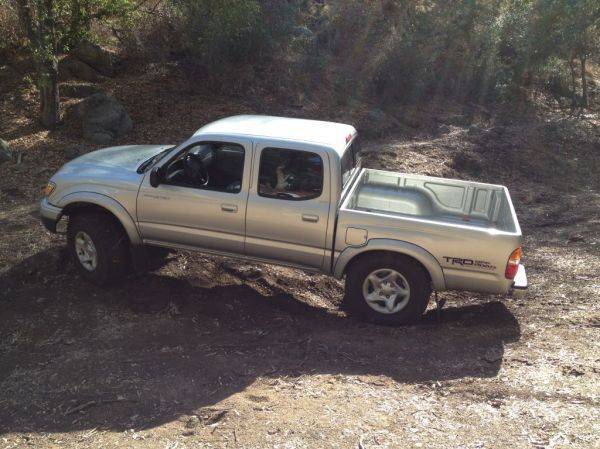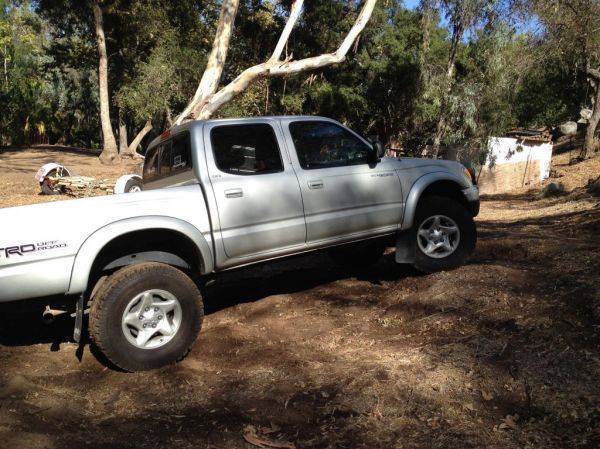 I used to own a 1995 5 lug tacoma, but it got replaced by this truck.
Specs: 2003 V6 DC TRD 4X4
Mileage: 108,377 when i bought it.
Current pics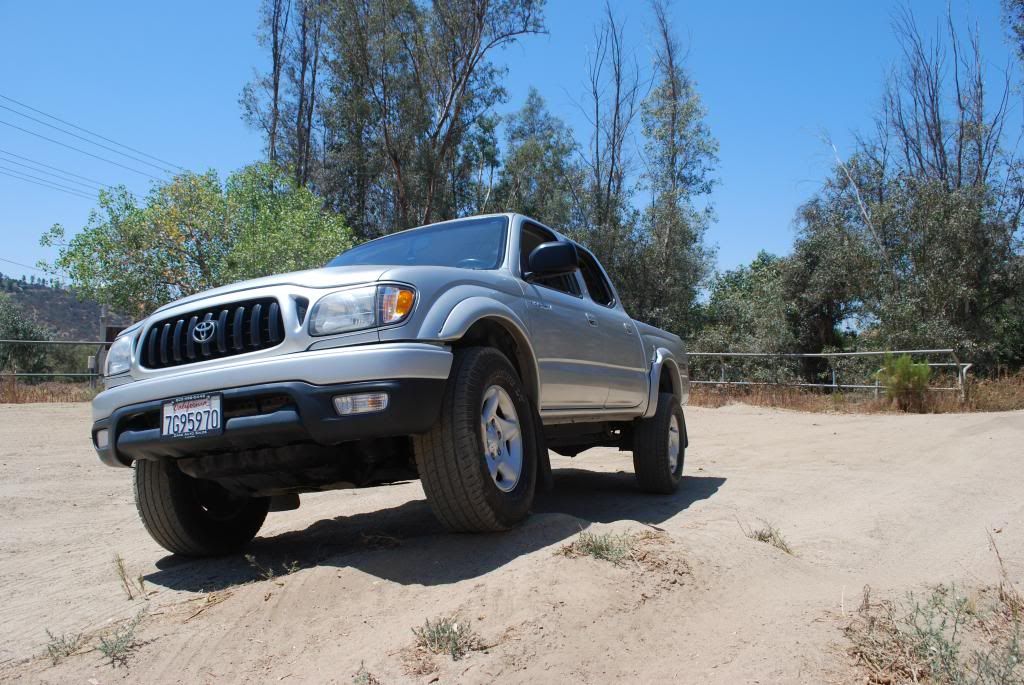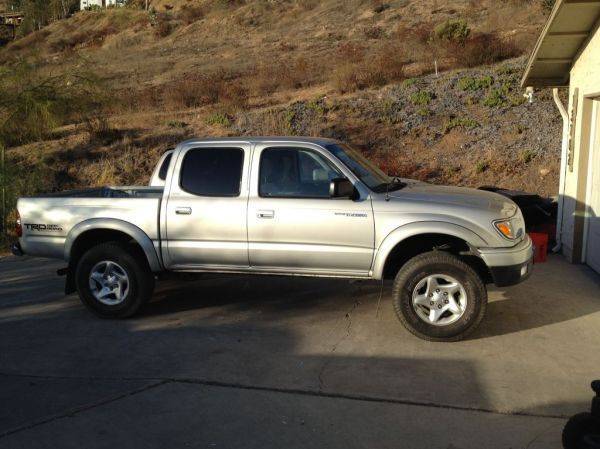 Current mods:
visual
camper shell delete -$ free
audio
stereo -$ free (for me)
drivetrain
grey wire mod
-$free (already had the stuff)
2lo mod
-$free (already had the black tape)
suspension
Bilstein 5100's set in the middle
electrical
marine grade battery terminal on the + side
Future mods :
Cheap/free mods
4x innovations
slider -$185
CSjumper LED's
skid row skids
-$200-300 Or ISU2014 skids.
1,000 watt inverter wired to plugs in the back of the center console -$?
CB under the Pass. seat -$ 50?
relentless front bumper
-$ 1,105 or
all pro
apex.
4x innovations rear bumper
-$850 or CBI fab bumper with swingout.
TRD stickers

Homertaco 01-04 homeroshi grill kit.
Coilovers (SAW?)
ADS suspension?
extended brake lines to handle flexiness
dash mat -$40
tint (35%?)
deck plate mod
accessory fuse box
Further down the road
Front ARB locker
unlimited OBA (A/C compressor)
Waaayyyyyyyy down the road
5 SPD swap?
dual t-cases or lefty t-case?
LT
and now the pics
(installed lift on 9/23/13, truck had ~108,500 miles)
Installed my shocks today set at the middle setting, took me about 9 hours from start to finish.
front right before lift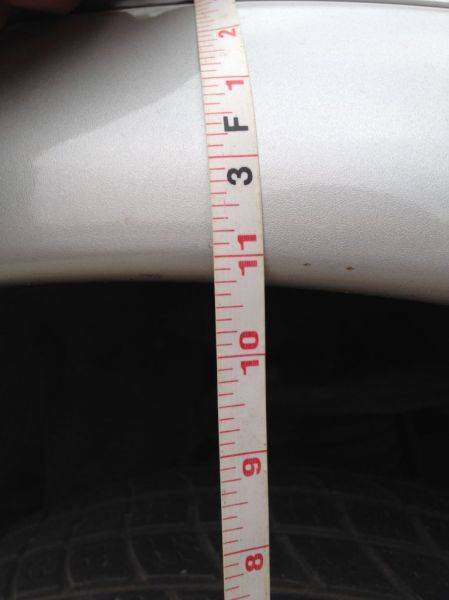 Front right after lift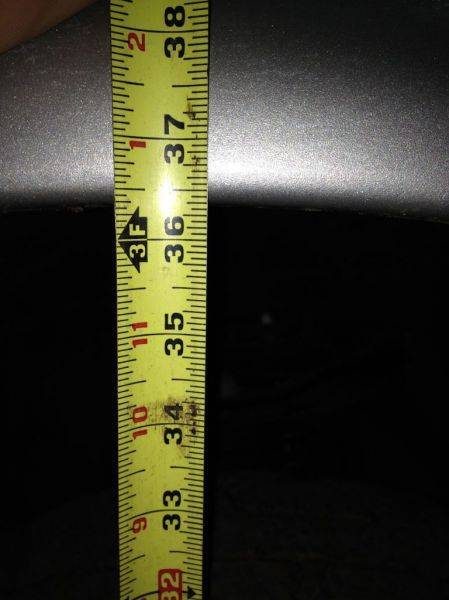 front left before lift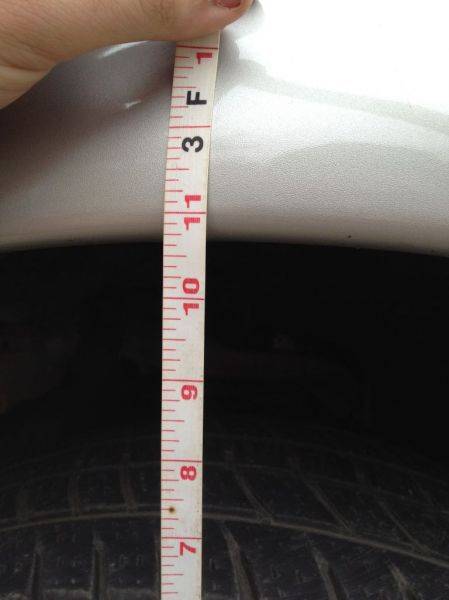 front left after lift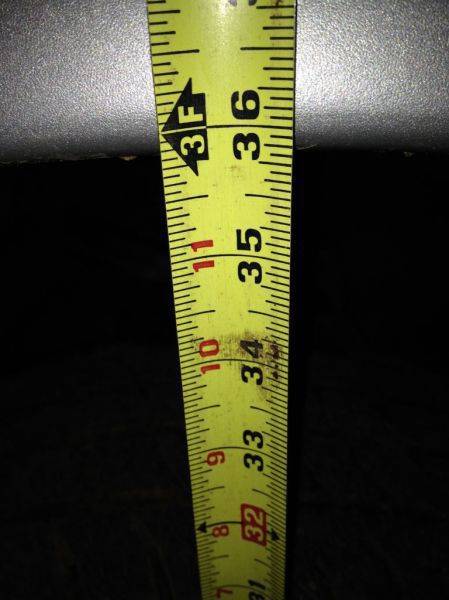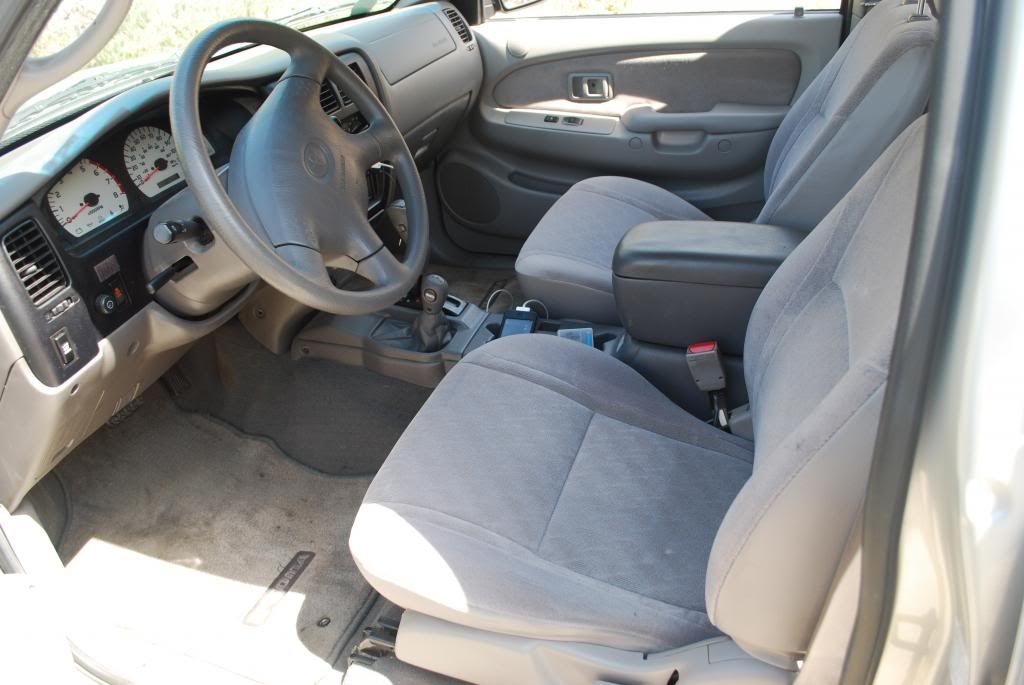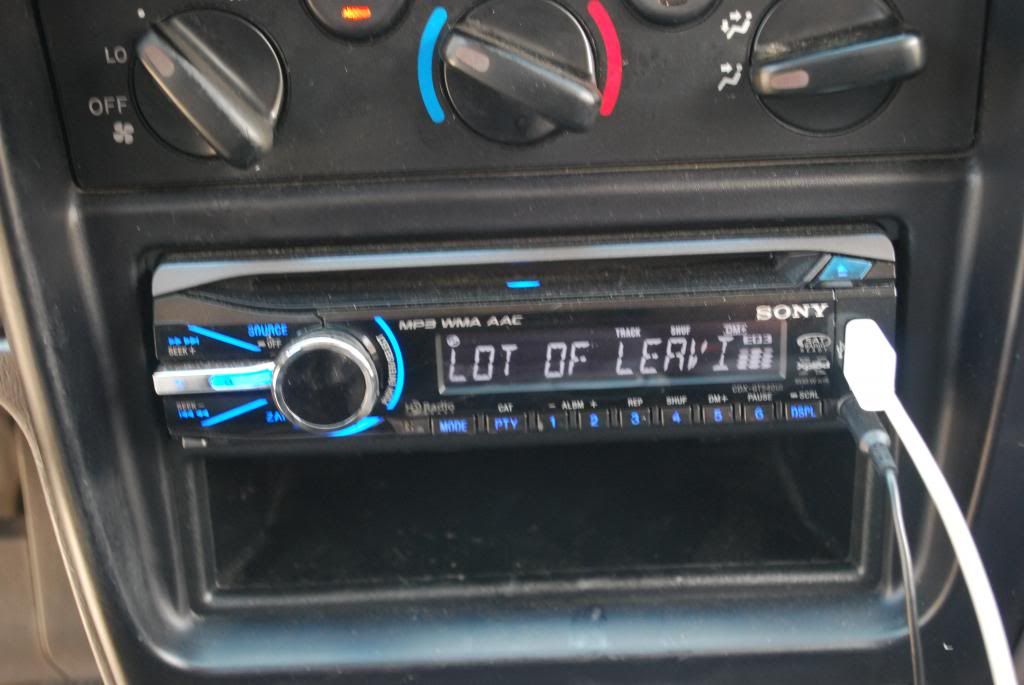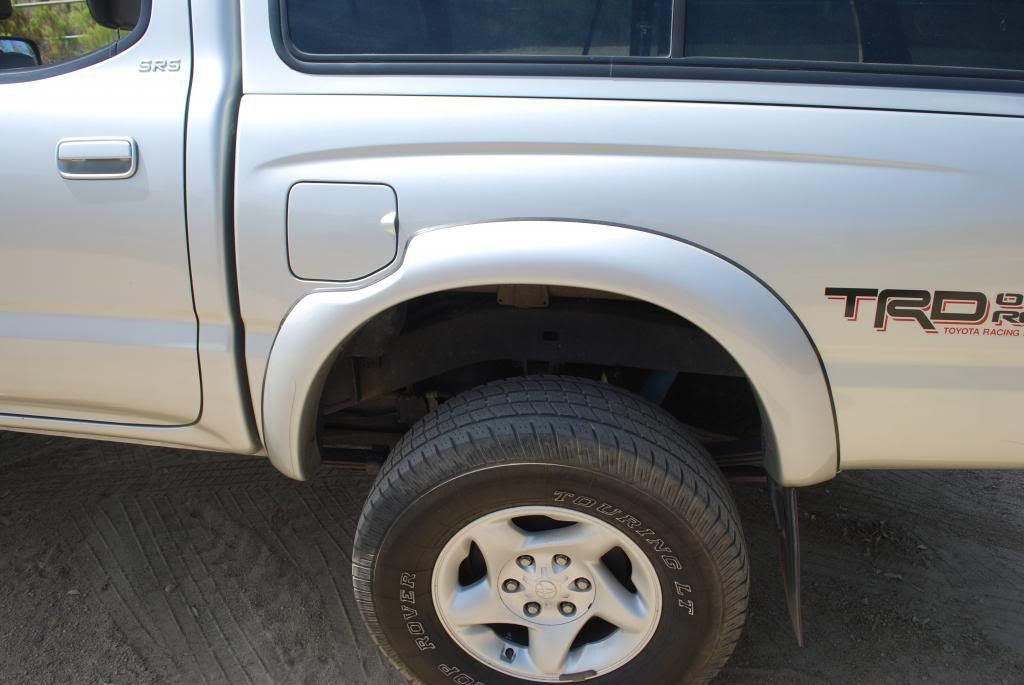 Diff lock works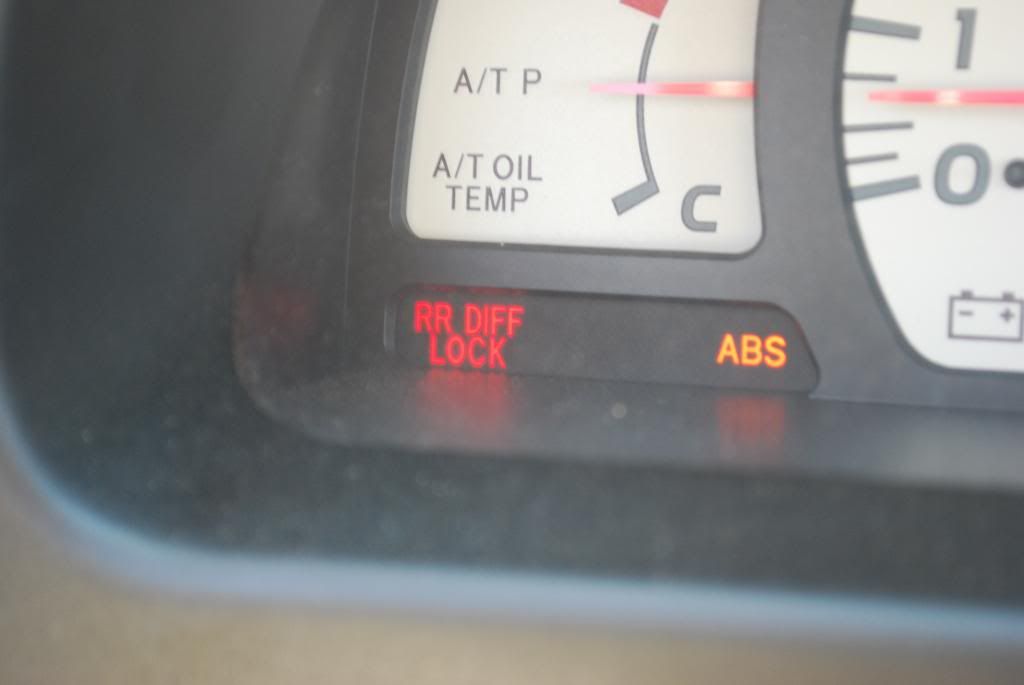 and 4x4 works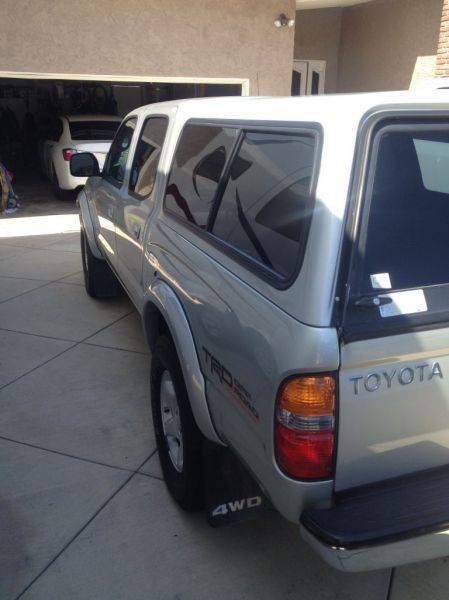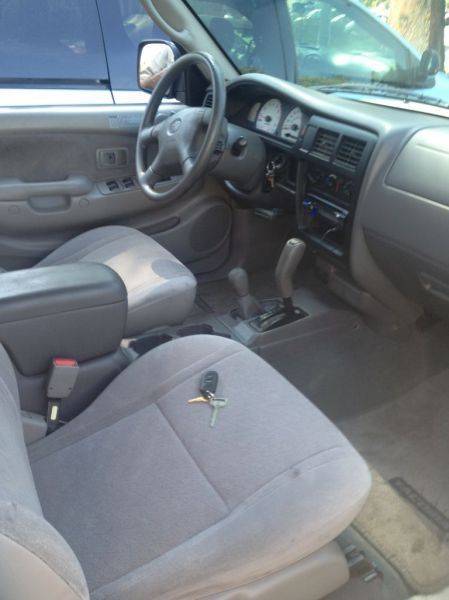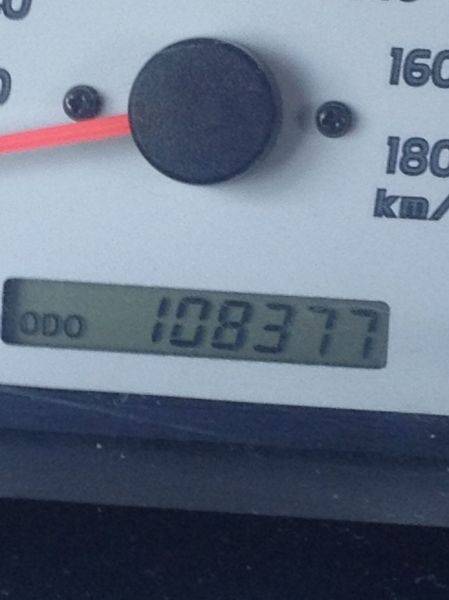 Had to cut this off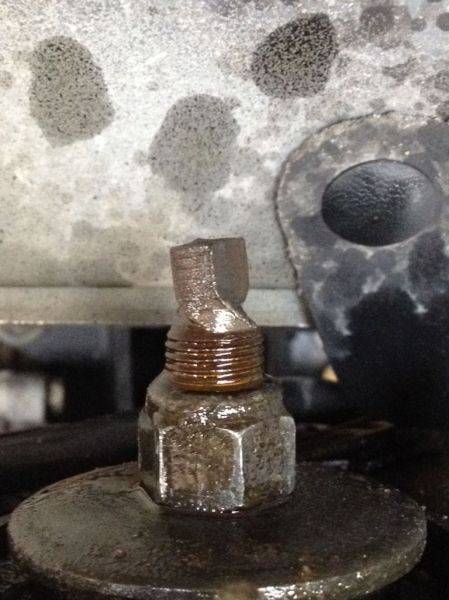 Front left post lift, pre settle, i'll get more pics after i get an alignment and everything settles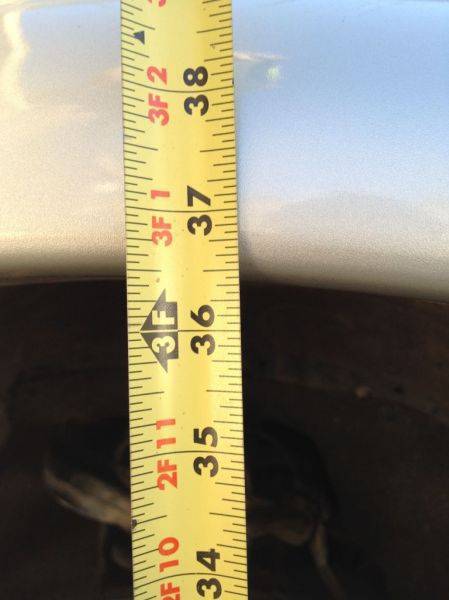 Her new stance.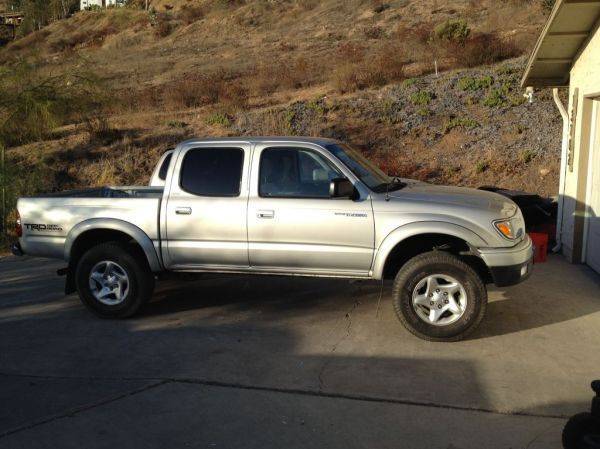 Here is the inspiration for my build, i really like this truck, except the RTT.
Its build is
here
And saved for future reference