Current picture as of 12/14/14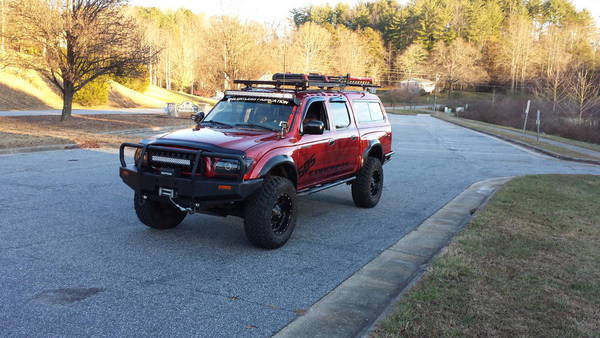 Current Pic as of 10/14/13: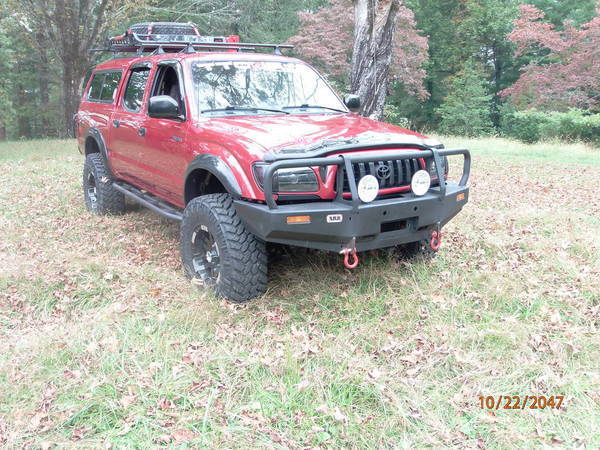 Current Pic as of 10/10/13: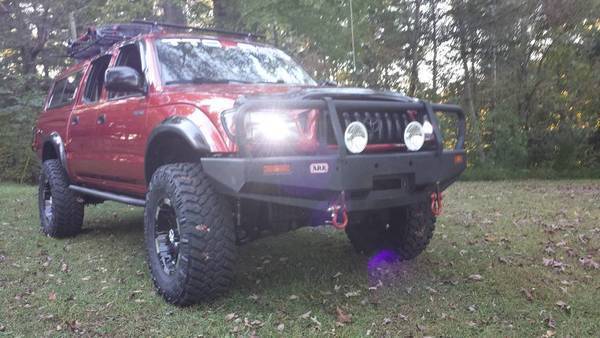 Current Pic as of 9/11/13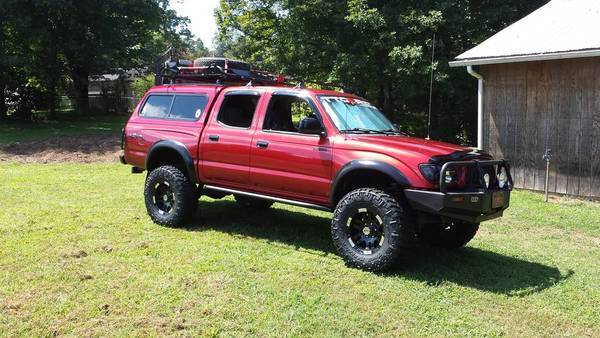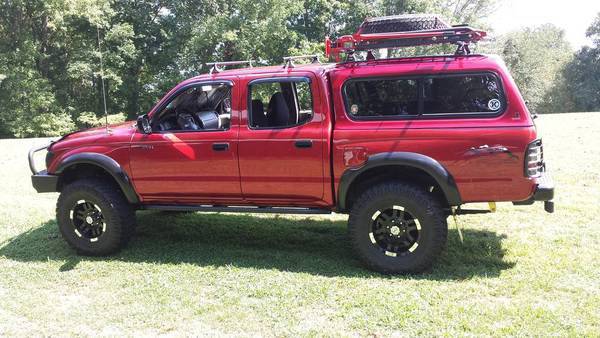 When I bought it back in June 2011 Stock Pic: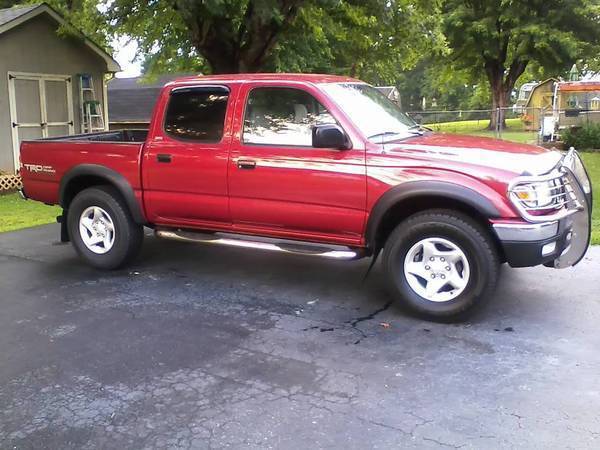 As it sits now as of 8/7/2013: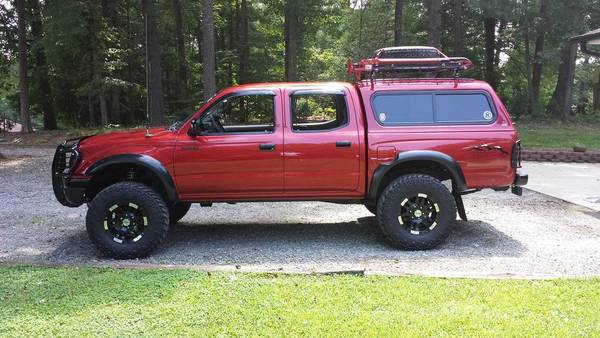 Sandblasted Brush guard and front/rear bumpers: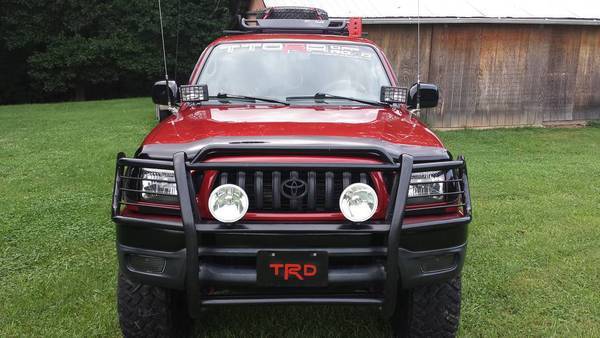 Hella 500 Fog lights/ Custom "TRD" tag: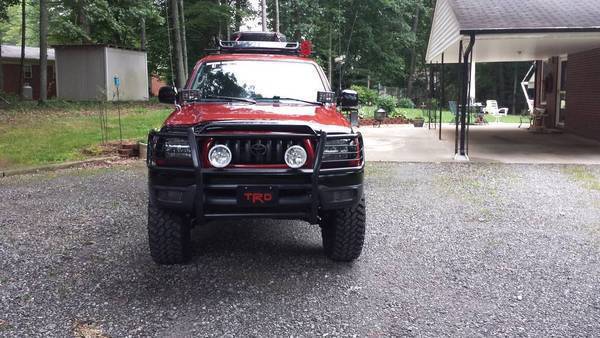 Color Matched camper with Thule Roof Rack bars:
Rola roof basket with 48" hi-lift, shovel, and spare: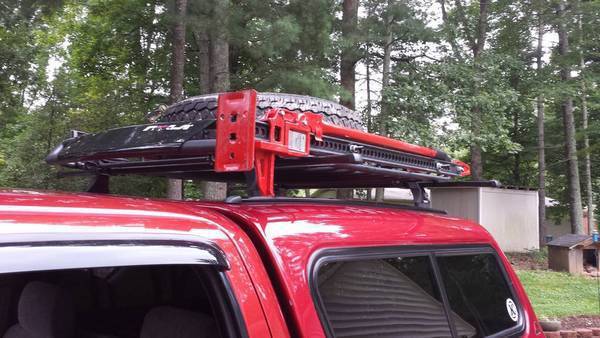 LED Tails and Gaurd: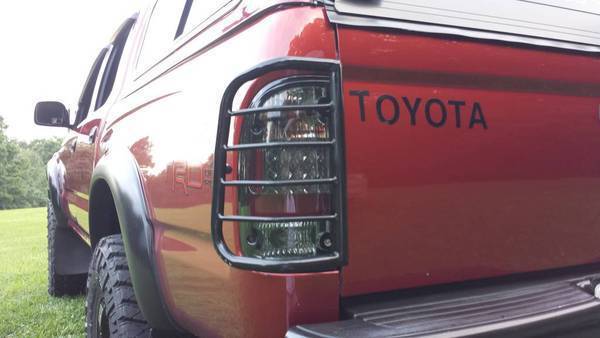 Blacked out Badges all around: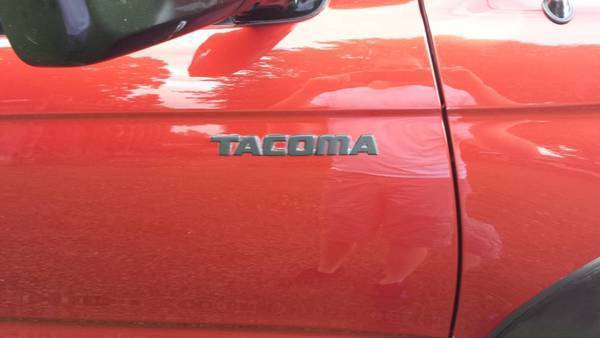 Bilstein 5100's all around with Ebaich Coils: (look how close the UCA's were to the tires before Wheel spacers)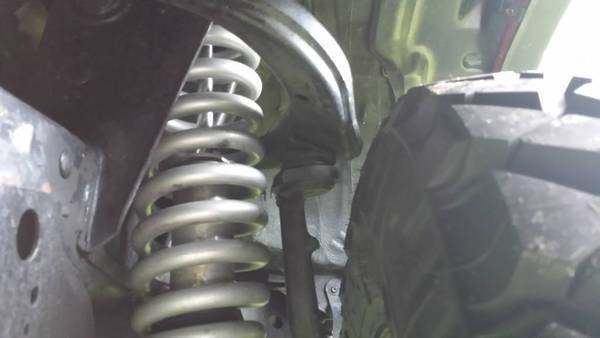 Dakar Leaf pack with stock Shackles: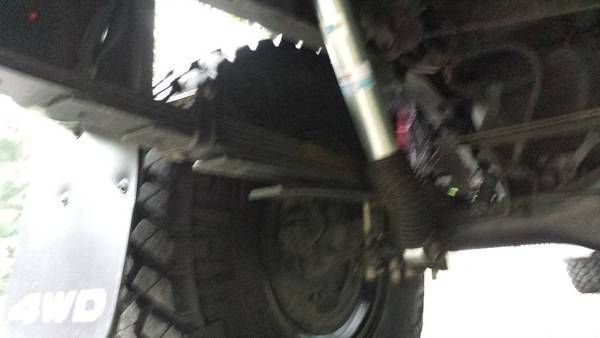 gonna order greaseable shackles now!!
Brand new NAPA CV axles angles: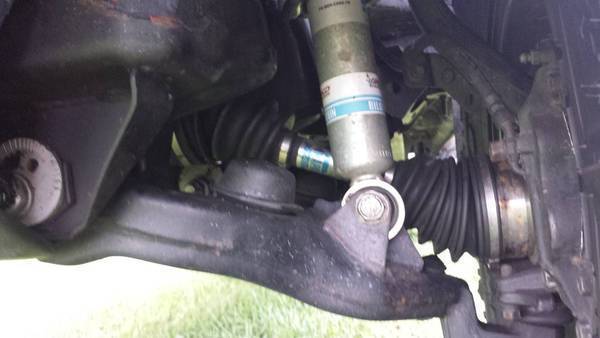 Reese Brake Controller mounted under seat: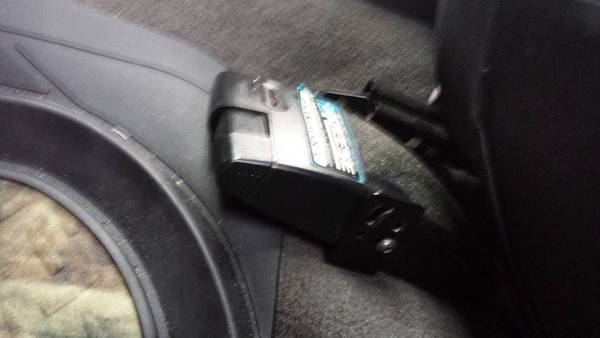 Browning Seat covers and steering wheel cover: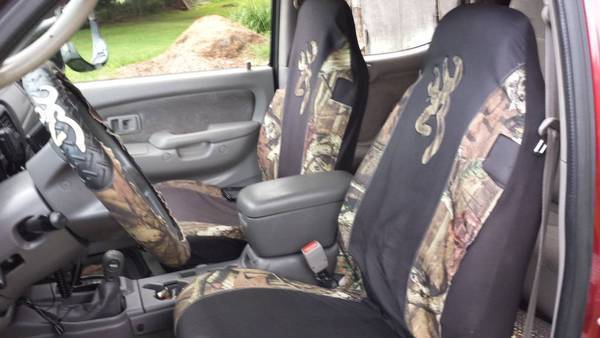 Unidien PRO XL 520 CB in ashtray mod: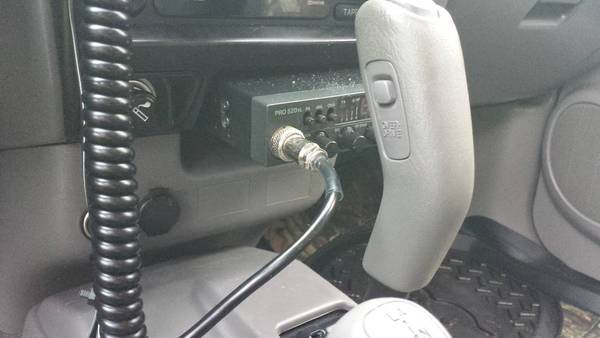 Rigged up a mount for my Backup camera screen: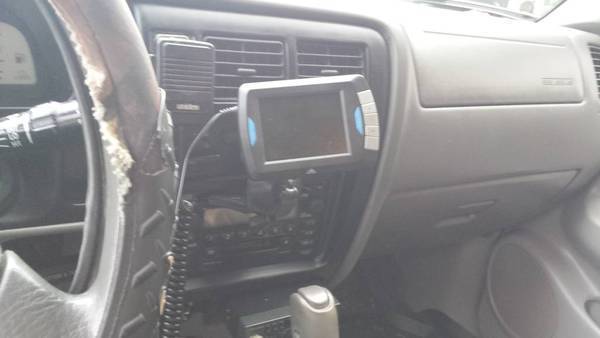 Recovery Shackles mounted on both sides: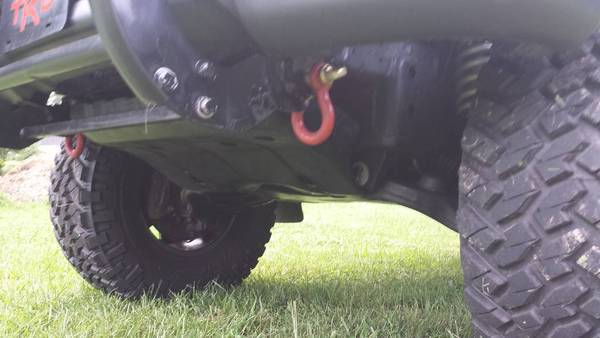 285/75/16 Nitto Trail Grapplers on
Moto metal
951's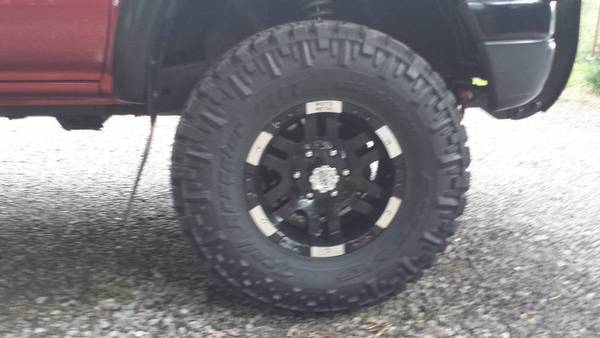 Stickers: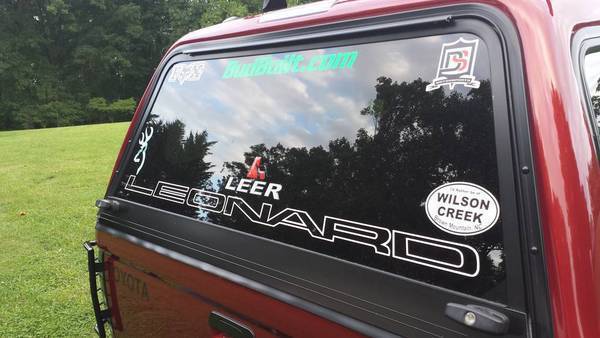 .
1.25" Spydar Track Wheel Spacers: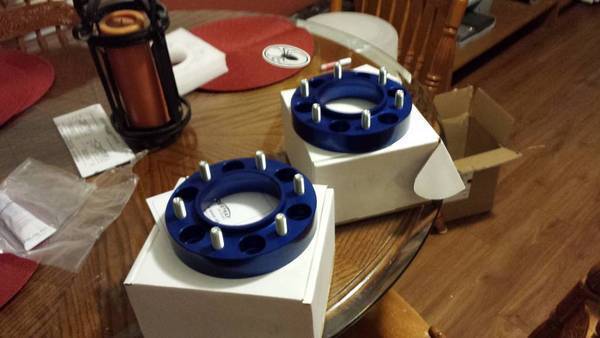 Front Spacers (took front mud flaps off):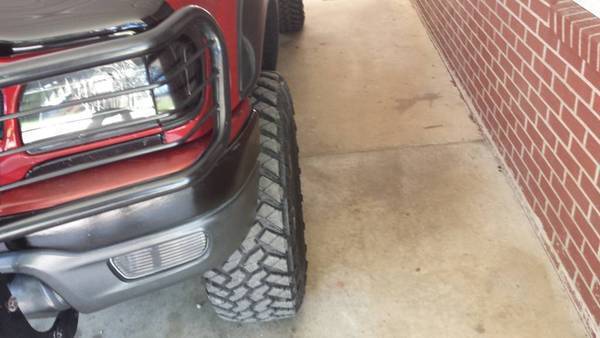 Random pic of wheel spacers: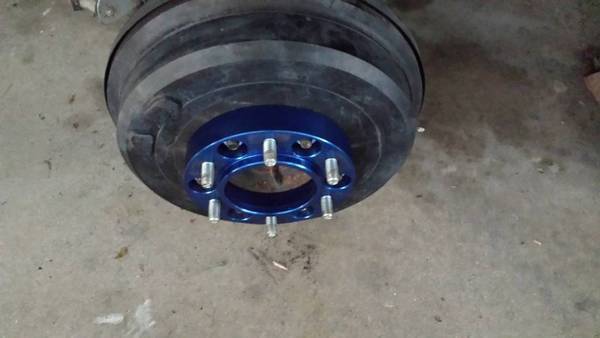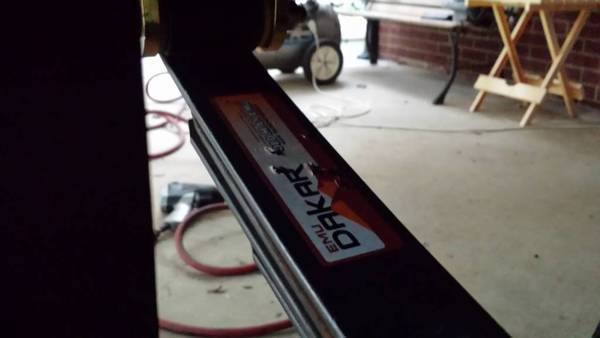 Random Pic's: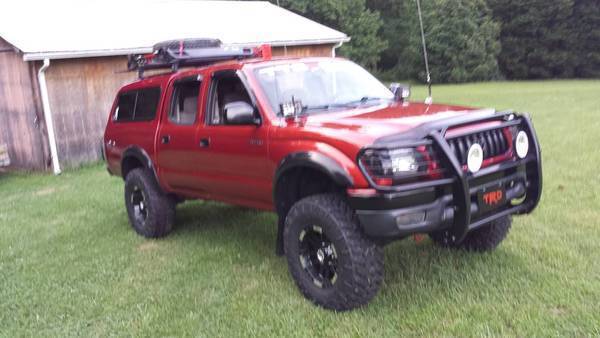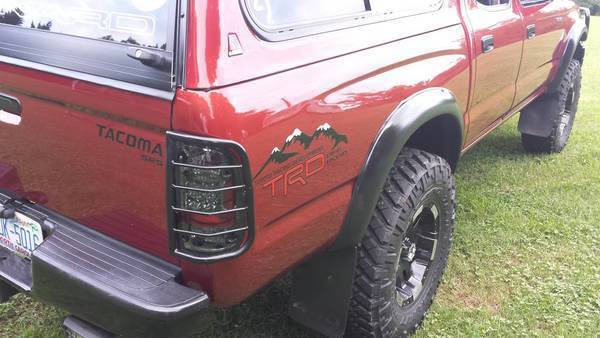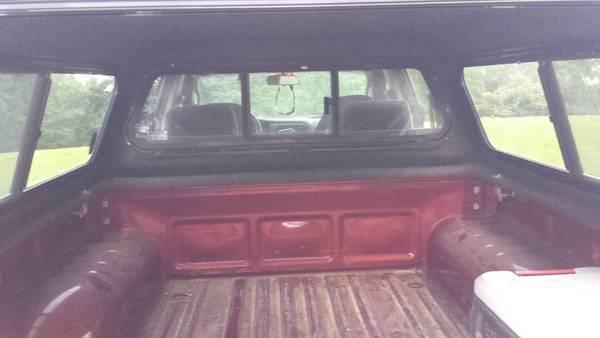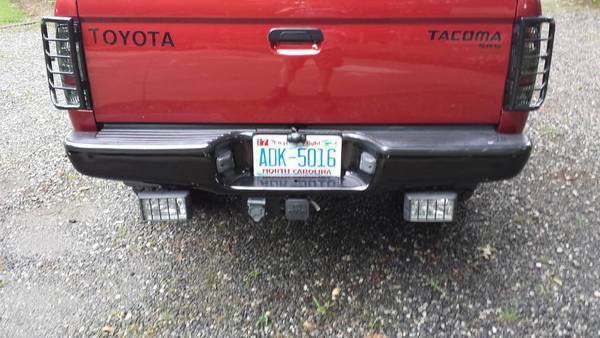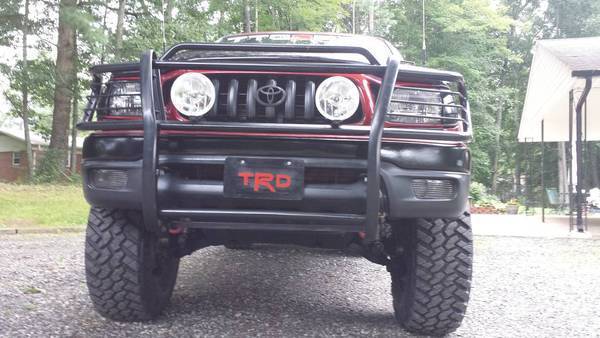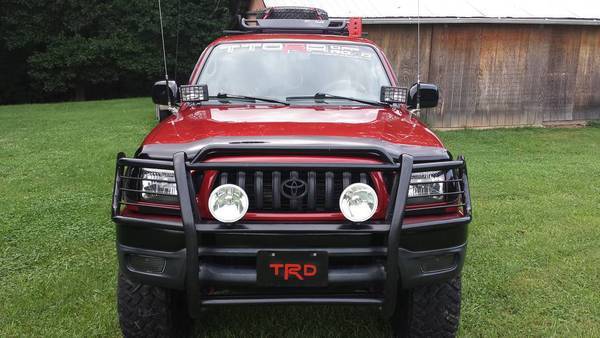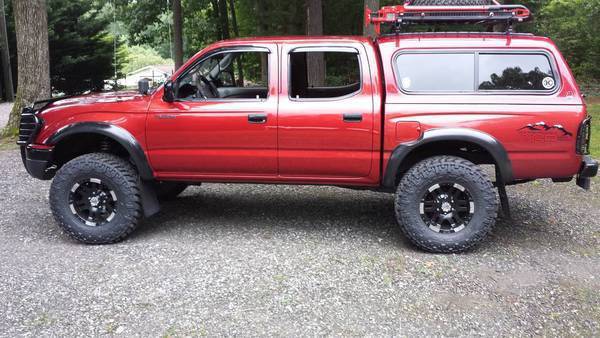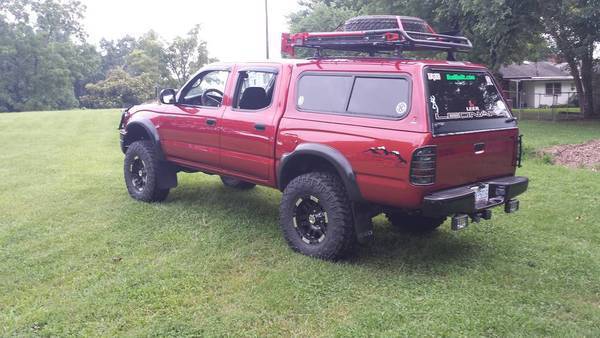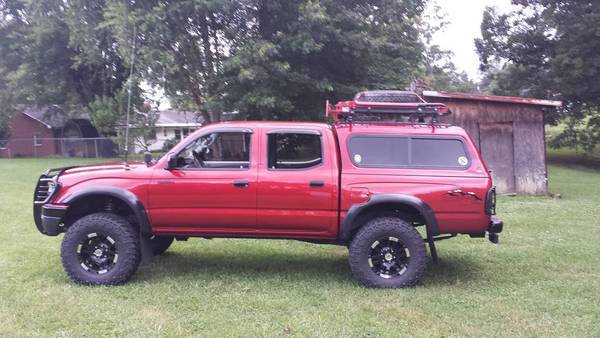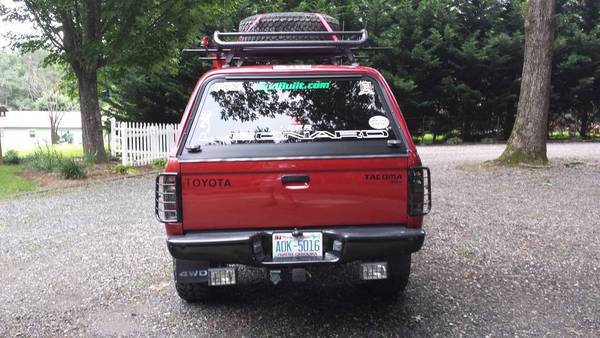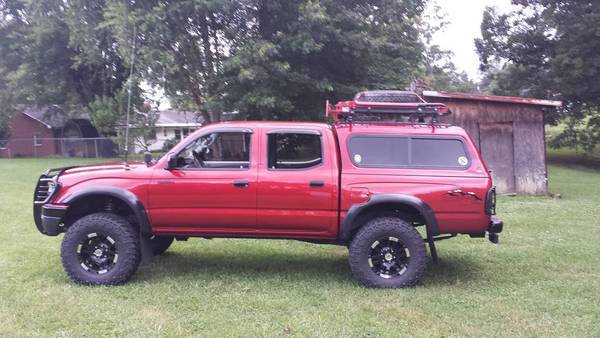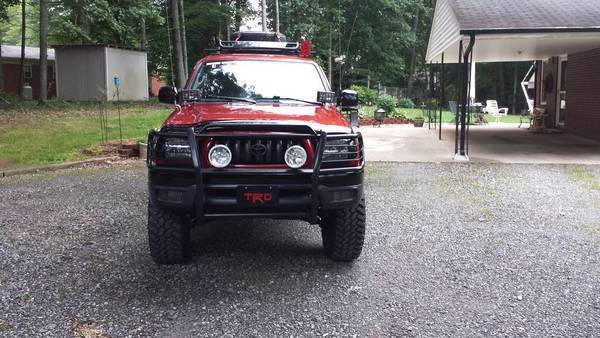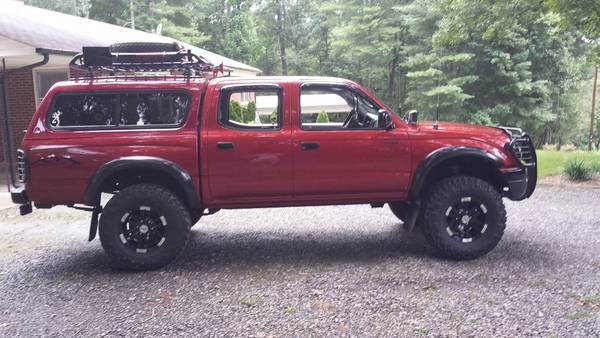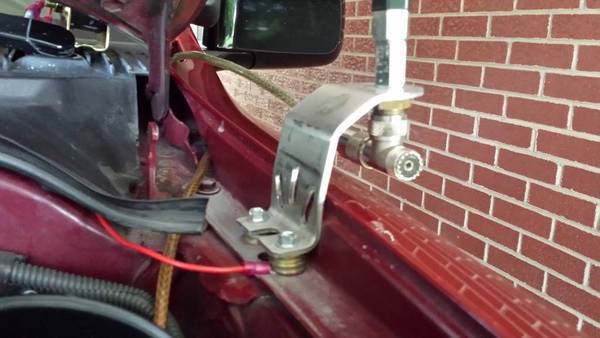 8K HID's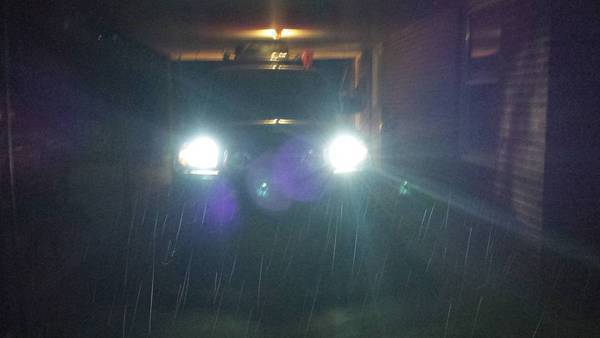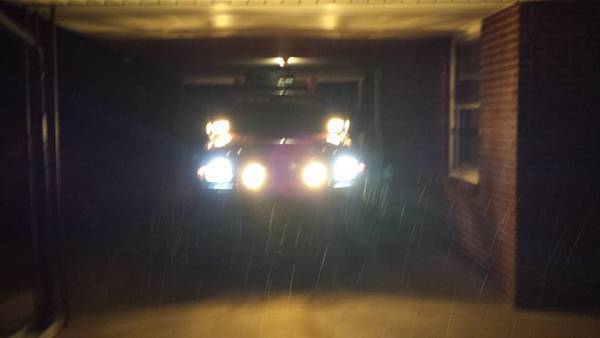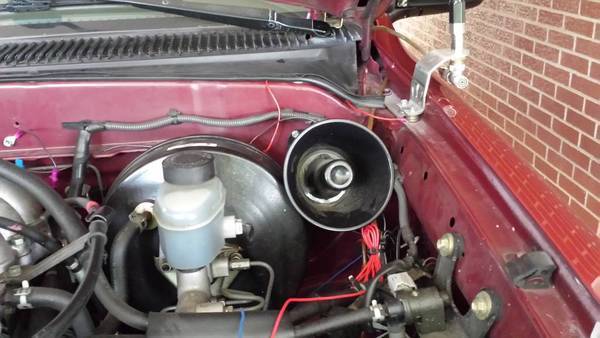 Pic's at farm: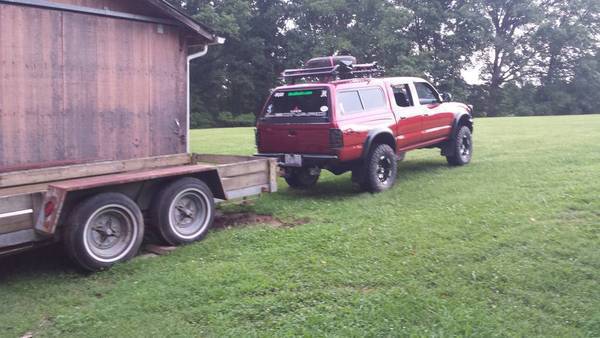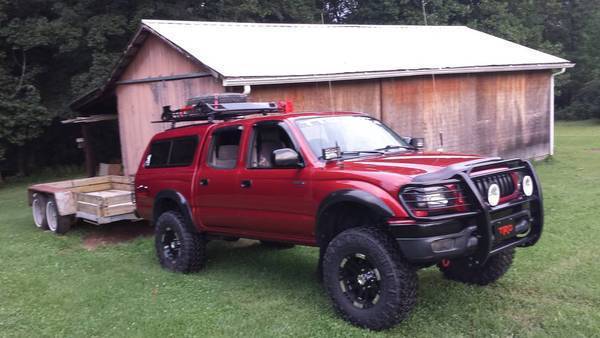 Recently I took off the lights on the plastic at windshield and now only running 1 cb antenna instead of 2. let me know what ya'll think.
Rear Spacers: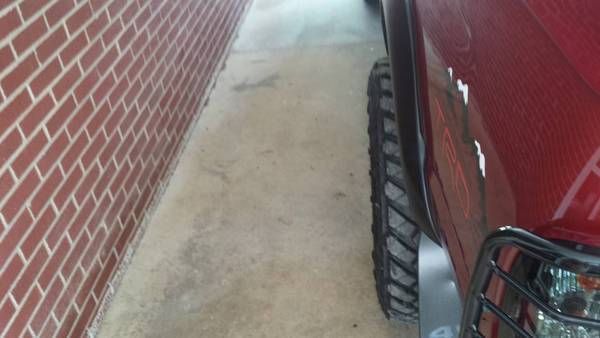 TG Sliders getting ready to be bedlined: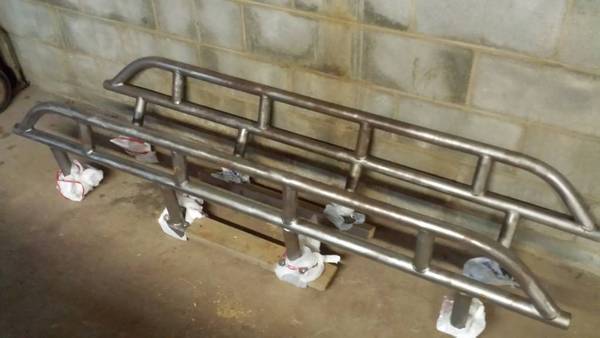 Sliders bedlined: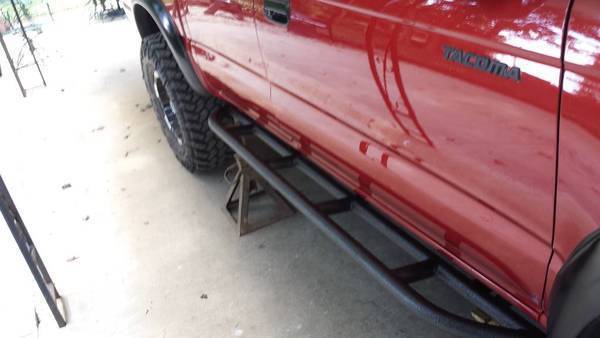 Got some racks put on the cab of the truck: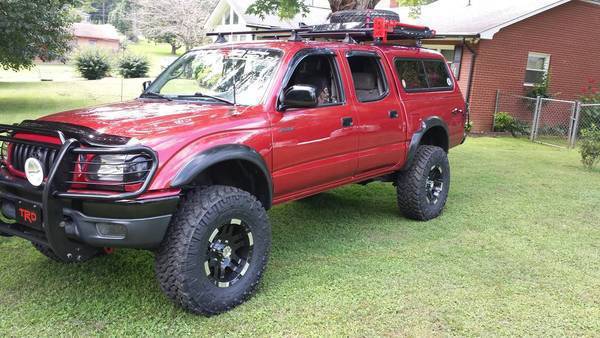 Got a set of
Toytec
adjustable shackles today and Installed: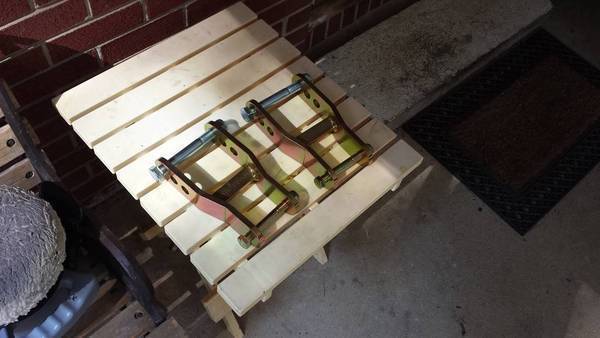 The install: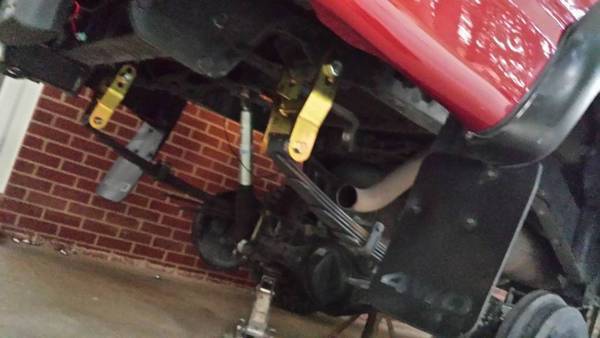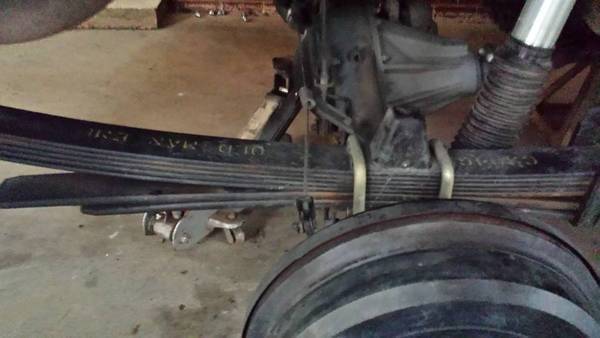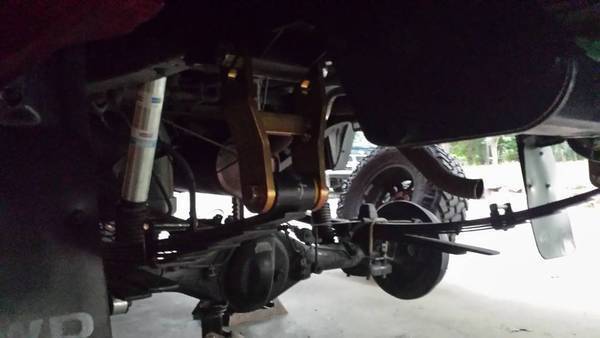 Here some pics with the toytec adjustable shackles installed Wednesday: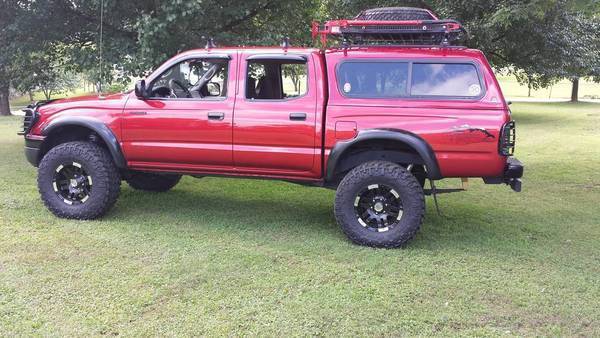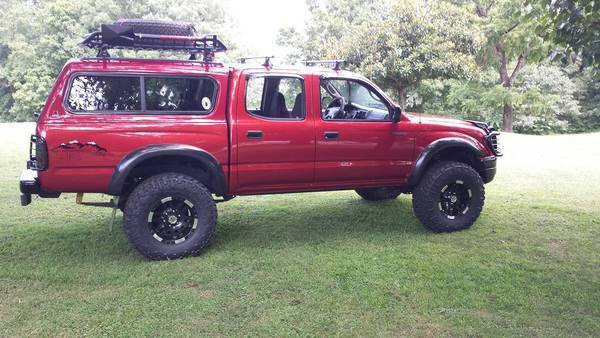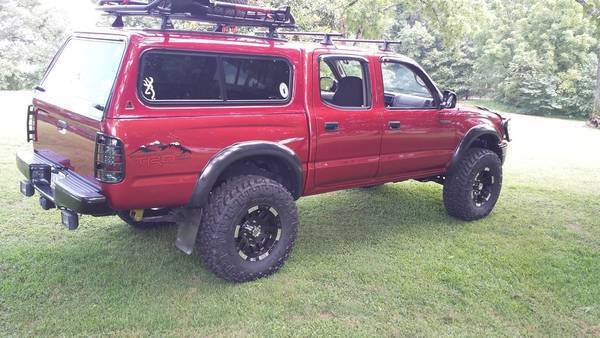 Finally got my front back to normal you can say. before when i had the lift its almost been a year i had them set at the top setting on the shock. this is why my CV axles and UCAs was at that steep of angles. so i took it to a local tire shop and the guy helped me put them back down to the stock setting and what a difference!!! Also just got it aligned yesterday at a local alignment shop. the truck drives so much better now. I'll try to get some pics up tmrw now the shackles are installed.
Heres the pics as of 8/15/13: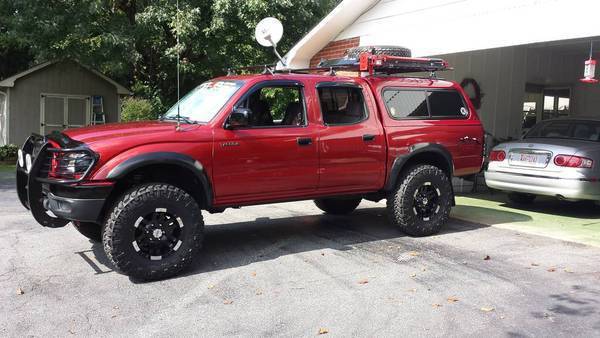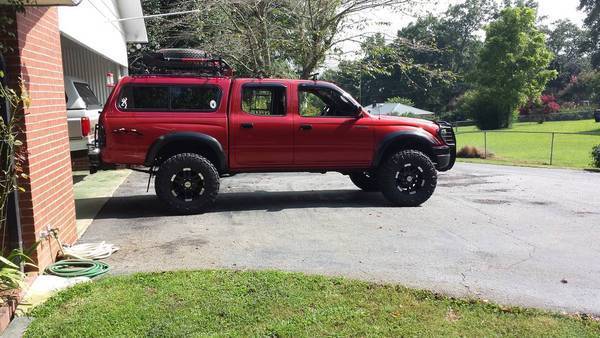 WOOT WOOT!!!!!!!
Bought this ARB bumper off a guy who had same model tacoma that works at the local
autozone
. I went in to get the extinguisher for the truck and he ask where i was going to mount it and told him a Tacoma. to get to the point he was selling it so i told him i'll take er.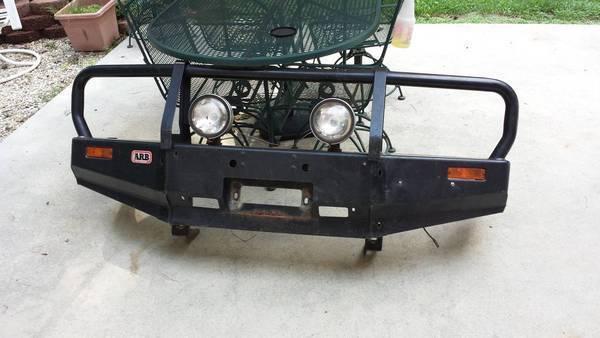 Also Put a fire extinguisher in the cab of the truck. Its mounted on the driver side panel between the front and rear doors: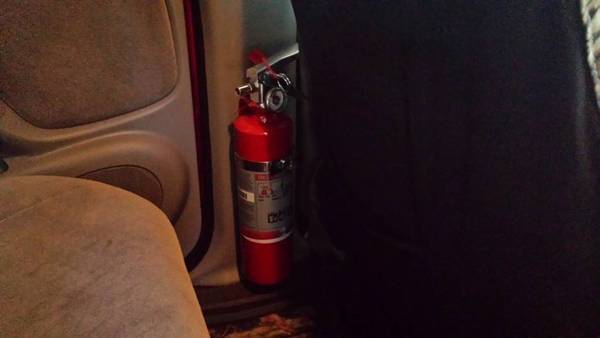 Got my bumper put on Friday of this week and got around to snag a few pics of it mounted up and everything. I am thinking though i am going to paint it again for it being a used bumper and all. but the guy that had it before me looks like he took decent care of it. could not pass up the UNREAL DEAL i got it for. Would u guys repaint it or not? what size winch and the best one? thinkin about gettin one but dont know yet. I'll get a pic with the entire truck later on.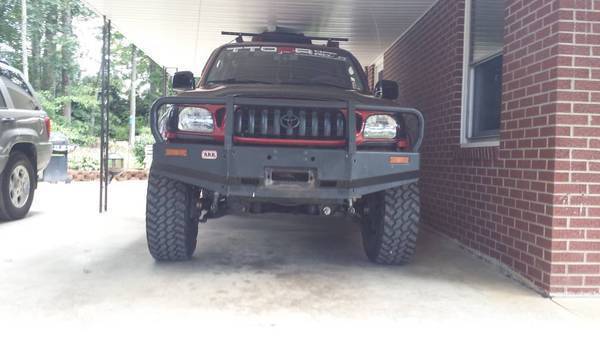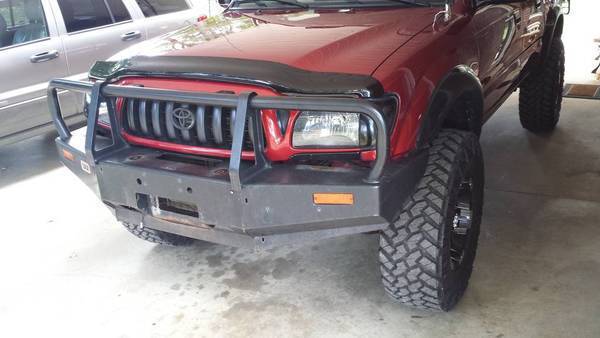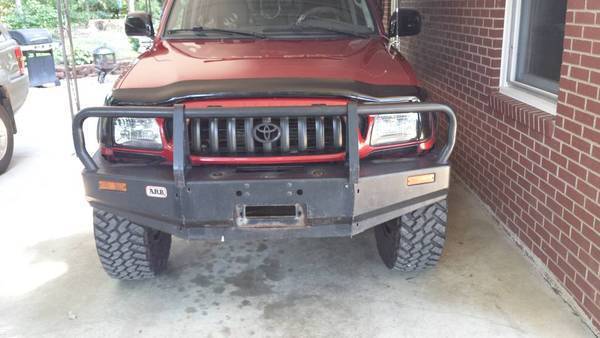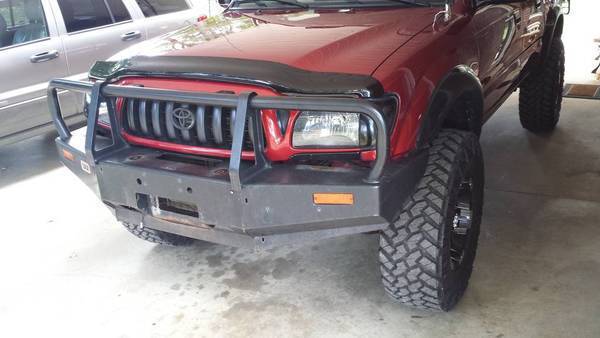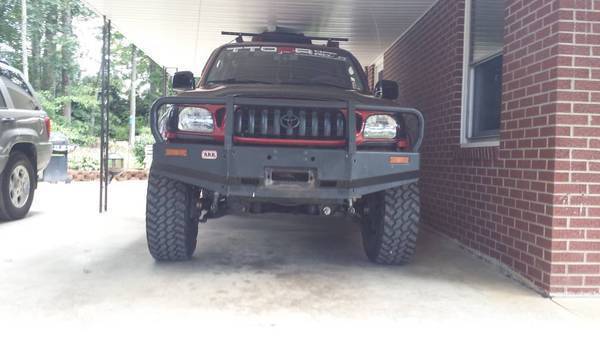 Got to to some flexing with the truck. thought yall might want to see how it done: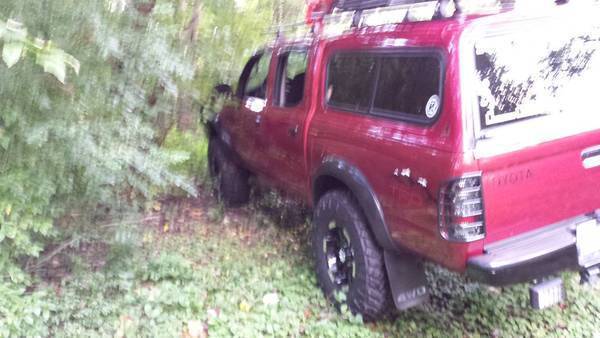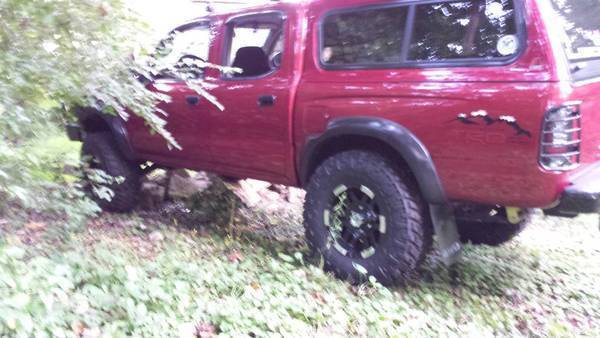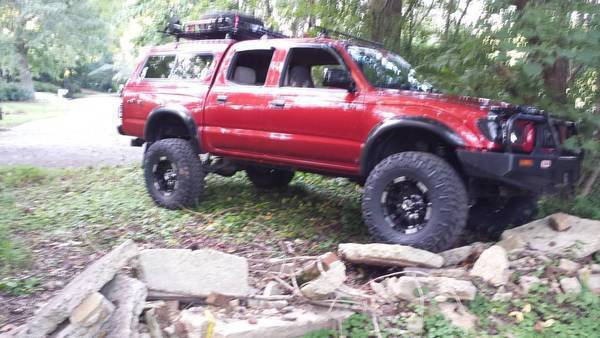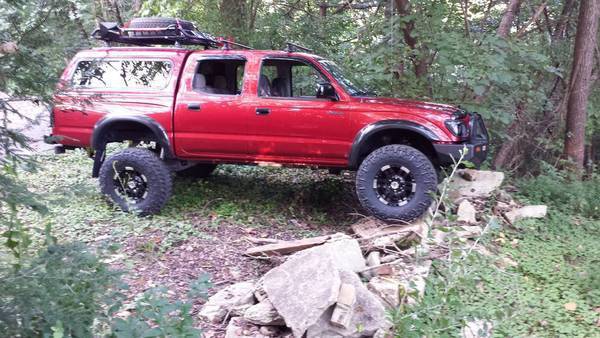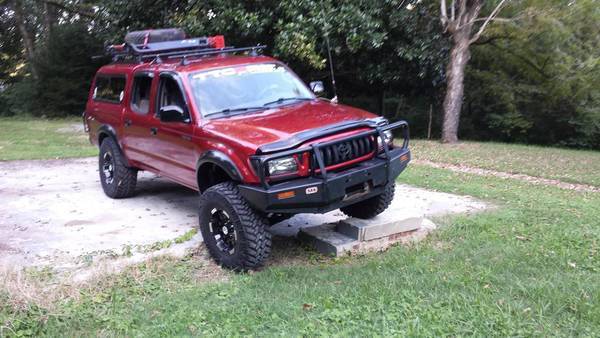 Think this is one of the best pics!!!!