Well lets see here! I just got out the Army from a injury......only had my 06 Sequioa. So I was looking for a job. Back to my old profession being a fitter/welder. Then I found one on a thursday and they needed me start on the following monday. I had no time to find me a tacoma. There wasn't a damn 4x4 local to my area so I was sold on this prerunner.
Audio
Pioneer head unit and 10"
Tire & Supension
265/75r16 Wild country MT
16" pro comps
5100's set at 0 Eibach coils
2" aal
SOS made adjustable leaf shackles
Armor
SOS kickout sliders
External
Blacked out emblems
Blacked out fender flairs
SOS made bed rack with boltable spare tire
How it sits as of 11/12/14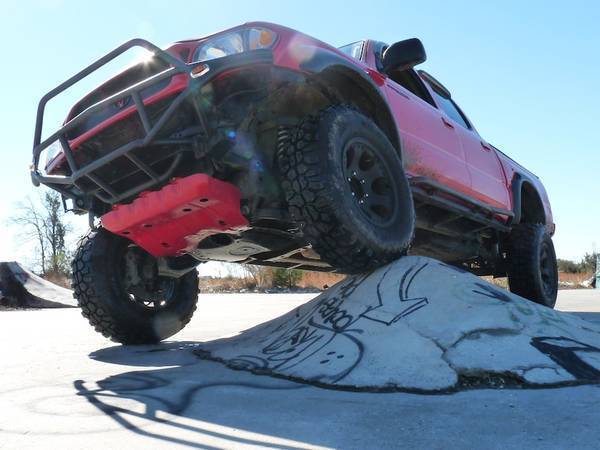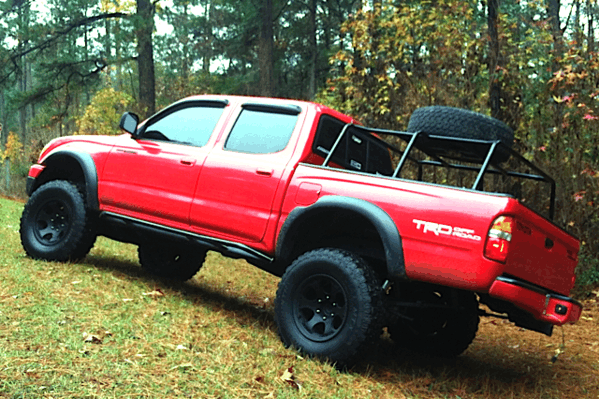 June 2013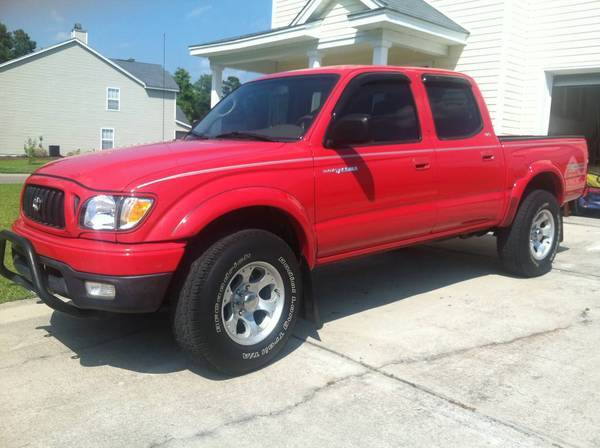 I knew i wanted to lift it, But NOT a huge fan of DB lifts. So i was cheap and got a 3" spacer, AKA hockey puck lol. So painted my wheels/emblems with plastic dip lmao.
I havent done nothing to the truck in a while paying for my kids and wifes school makes it tigh. But i did notice my leafs are frowing bad these day. Cant really afford new spring at the moment so i bought 2" add a leaf as ((TEMP)) fix along with my 5100's bilsteins comeing from
toytec
to get rid of that spacer
soooo sad looking lol
I hit the trails once in a while and finally took pics even a lil flex
once i get my 5100's in ill take pics of the work!. Soon to come 1.25 spacer and 255/85/16 km2