Heres Pyro's red taco build. I havent done much in the last few years to my truck, but the last few weeks, Ive been modding the crap outta my taco. At least with what I can afford. Trying to do things to it every day or so. Afterall.... your never REALLY done modding and doing work to your truck right?
LIST OF MODS:
Mid Travel
Icon
Coilovers, Camburg UCA w/uniball
Flowmaster Single in Dual out and dumped (super loud)
Big Foot All Terrains
KNN Intake Filter
Hella 500s
Aftermarket Grill
Procomp 9000 rear
Pioneer DEH-X4600BT
CB Radio - Uniden PRO 520XL (With PA System
)
4' Fiberglass CB antenna
Custom sheet metal protection inside rear fenders for snow chains
1000 watt amp with 12" sub
WISH LIST:
Front Hybrid (with winch) or Baja Bumper
Rear Tube Bumper
HID conversion kit for hella 500s & stock lights.
New wheels.
New tint.
This is how she stands now... Normally I am against chrome on trucks, but I think it looks decent on my taco. Might black it all out later.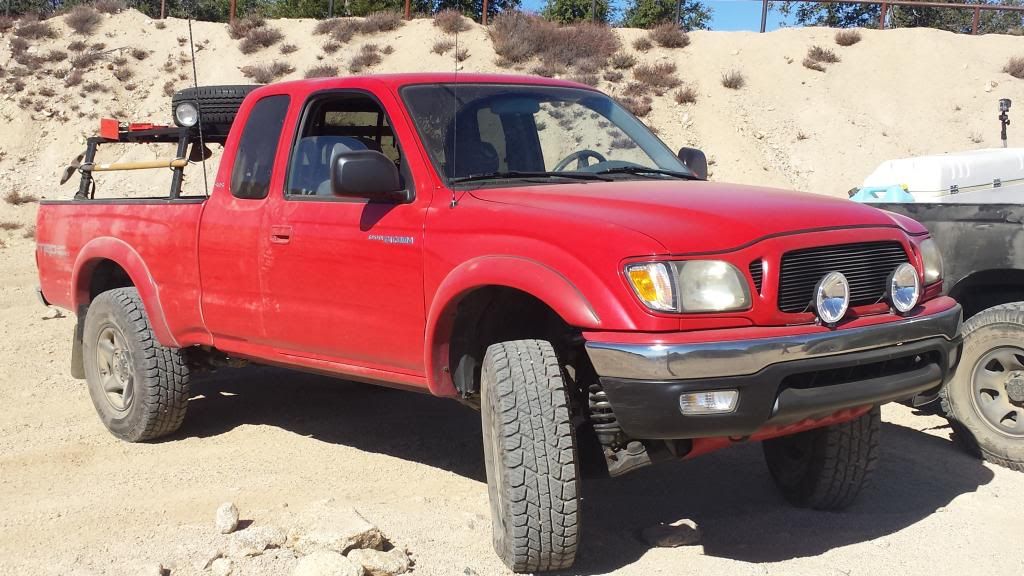 Heres what she used to look like. This is what she looked like all stock.
Icon Coilovers and Camburg arms (Mid Travel kit)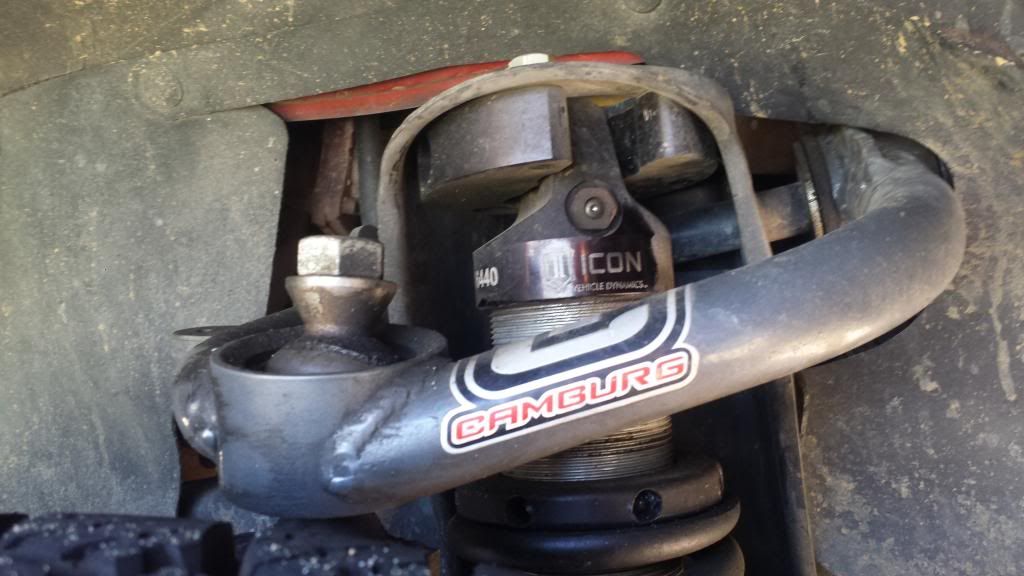 Procomp 9000's. To be honest, the rebound is way to poppy for me. I wanna change this pretty soon.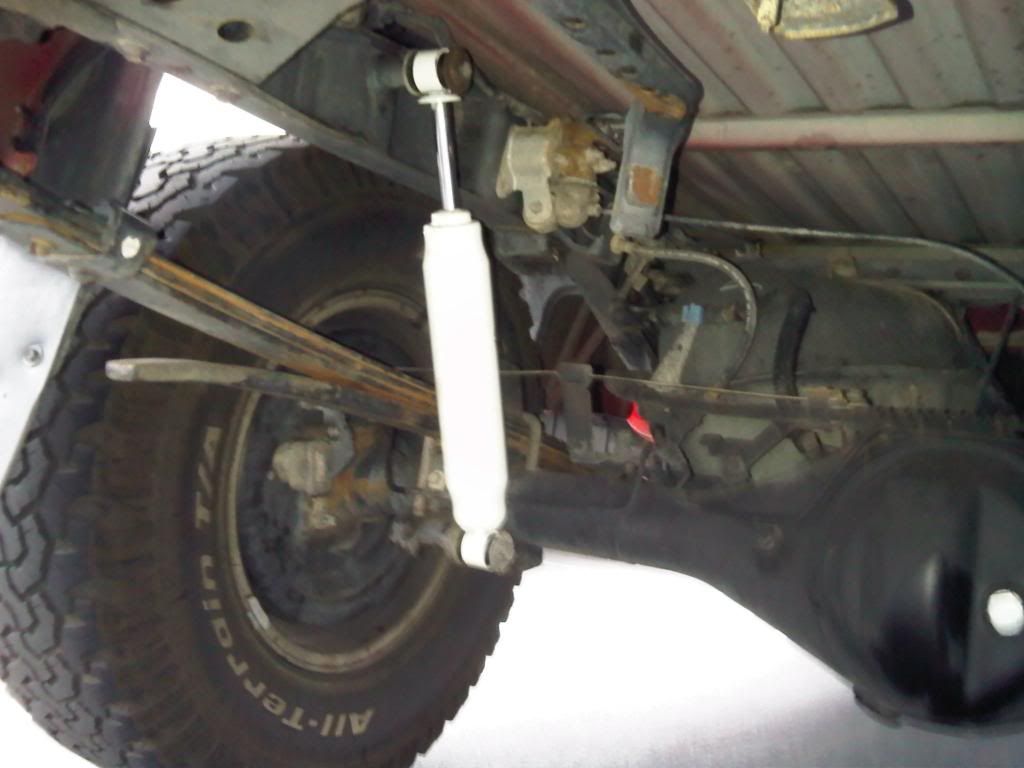 Big Foot tires (new tread) I used to have BFG All terrains, but couldnt afford them brand new this time. However, I found out these tires are pretty dope. Also, pray painted the wheels. They hold up pretty good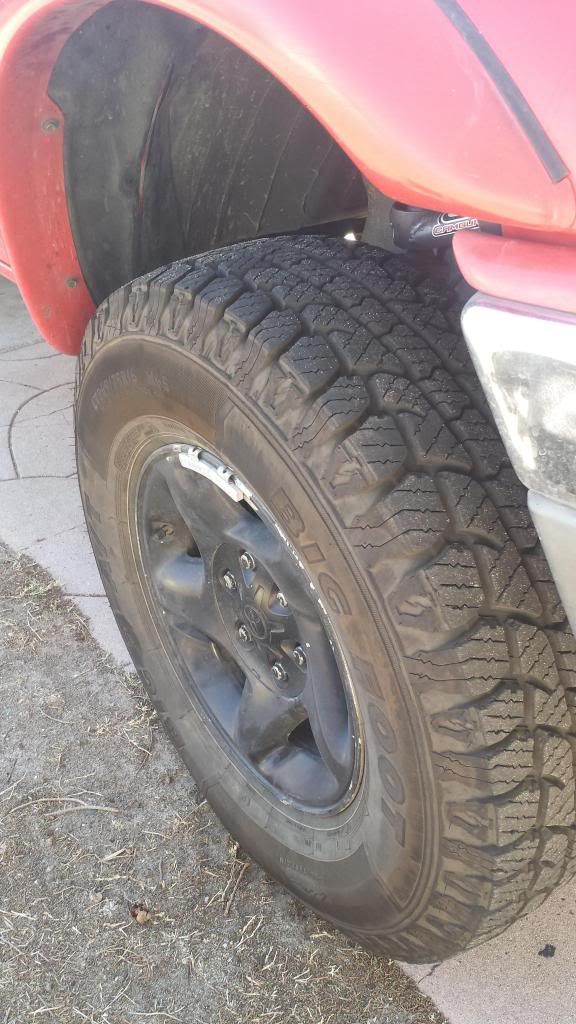 Grill and lights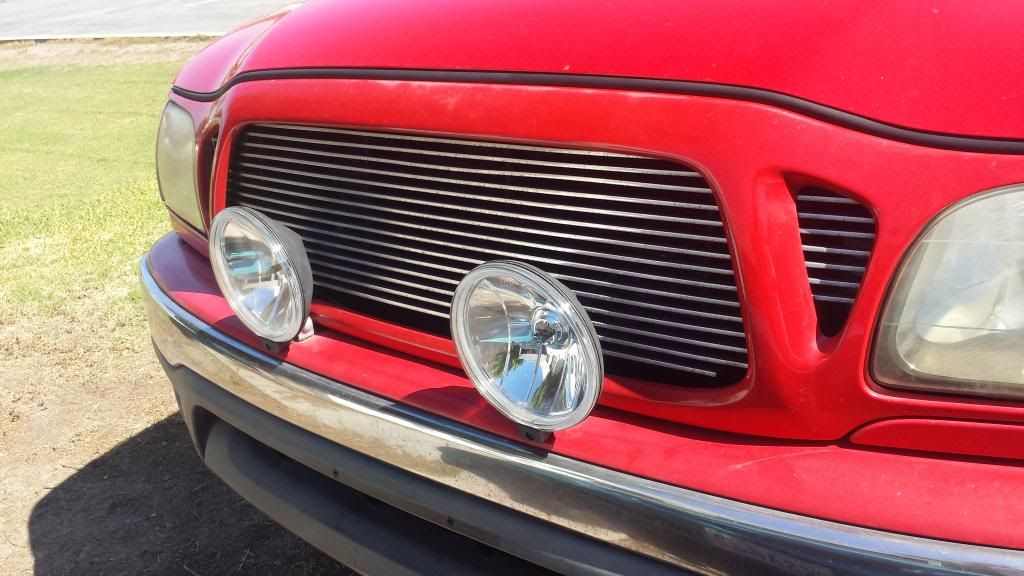 Gotta rep all of the downhill mountain bikers. BRAAAPPPP!!!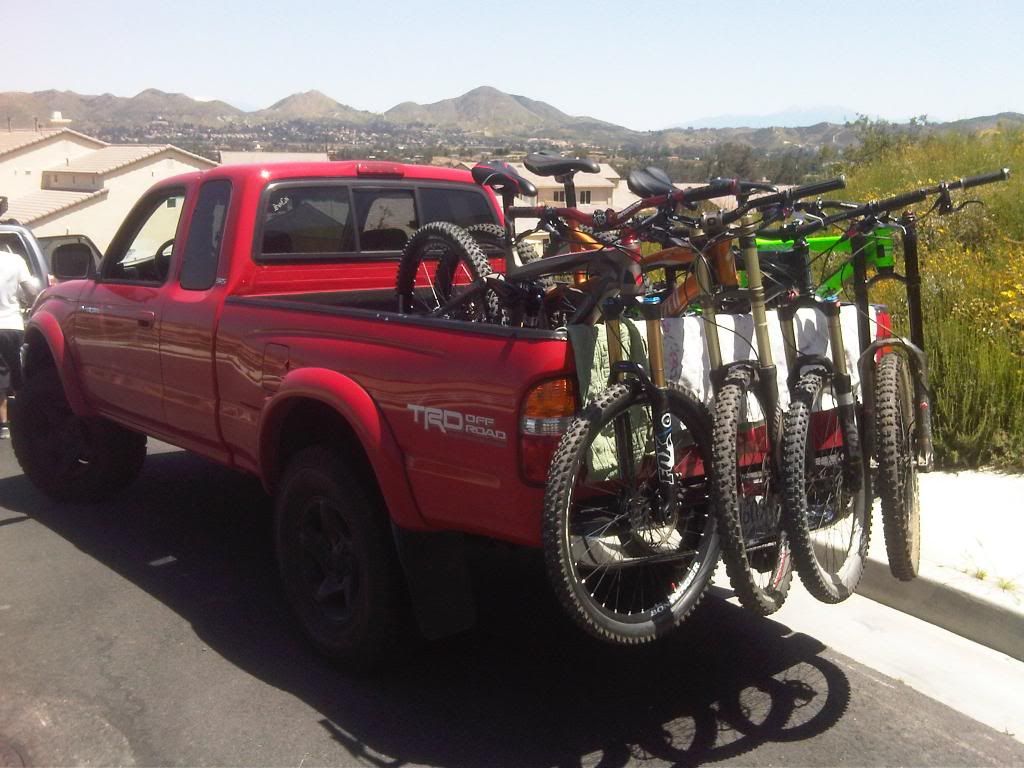 This thread is super new. So as i find old pictures, and start to add more stuff Ill add them on here. I know I have some good photos around somewhere.