Well, I've actually made quite a few changes to the stock truck since I've been here, but haven't actually documented anything. I figure better late than never, so here is what I have done to date.
1996 Tacoma extra cab LX, 3.4 V6, manual hubs, 5-speed stick.
Current mileage-216,xxx,
Mileage at start of build-214xxx
Average MPG at start of build-18mpg using plain old unleaded 87 octane.
Suspension. Purchased from
Toytec
http://toyteclifts.3dcartstores.com/...ion_p_225.html
OME, 881 coils with 1/2" top spacer, Dakar leaves (part#CS019R on those leaves) and Nitro Charger shocks. A 1" diff drop kit was also installed along with a longer rear brake line from Wheelers. LT Racing UCA's. Swaybar is removed.
To eliminate rear driveline vibrations at all speeds after the lift I had to install a 4 degree shim at the axle and drop the carrier bearing 7/8". This is working well but is not optimal imo.
I plan on removing the shim and the carrier bearing spacers. Then I will cut off the spring perches and rotate the axle to the proper angle and weld in new perches with a slightly longer pad.
Unfortunately it's cold outside and the holiday season so this mod will have to wait until things go back to normal. I will be taking pics of this process.
I have 0 vibrations from the front cv's with the hubs locked in at any speed. So that was pretty nice.
Here is a shot right after the initial lift. 30" tires on 15" wheels. Thigh gap is kind of hot, fender gap not so much.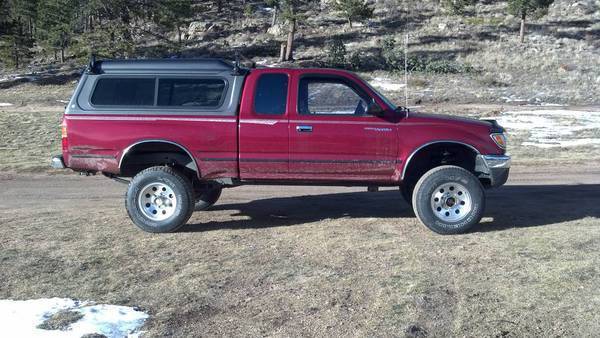 Pic of the cv angles with the diff drop installed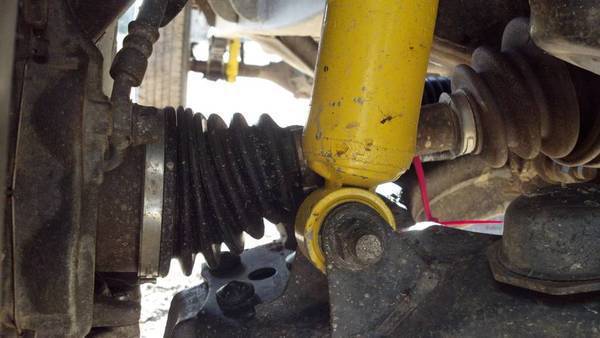 new tires and wheels came next. 265/75 16 Toyo Open Country ATII on KMC XD122 Enduro in black.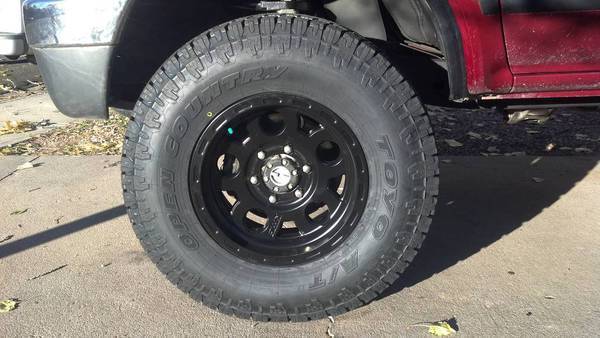 Driveway poser pic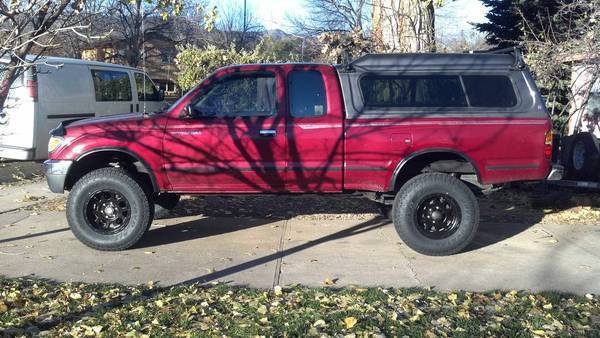 Average MPG at this stage, lifted and bigger tires, 18mpg. Averaged through 2 tanks of fuel using 91 octane. I did the math twice.