Figured I ought to start one of these... Lurked quite a bit before purchasing my truck in June 2013. Here is how she sits now as of August 2014.
Here are just some pics I like...
Courtesy of Lisa: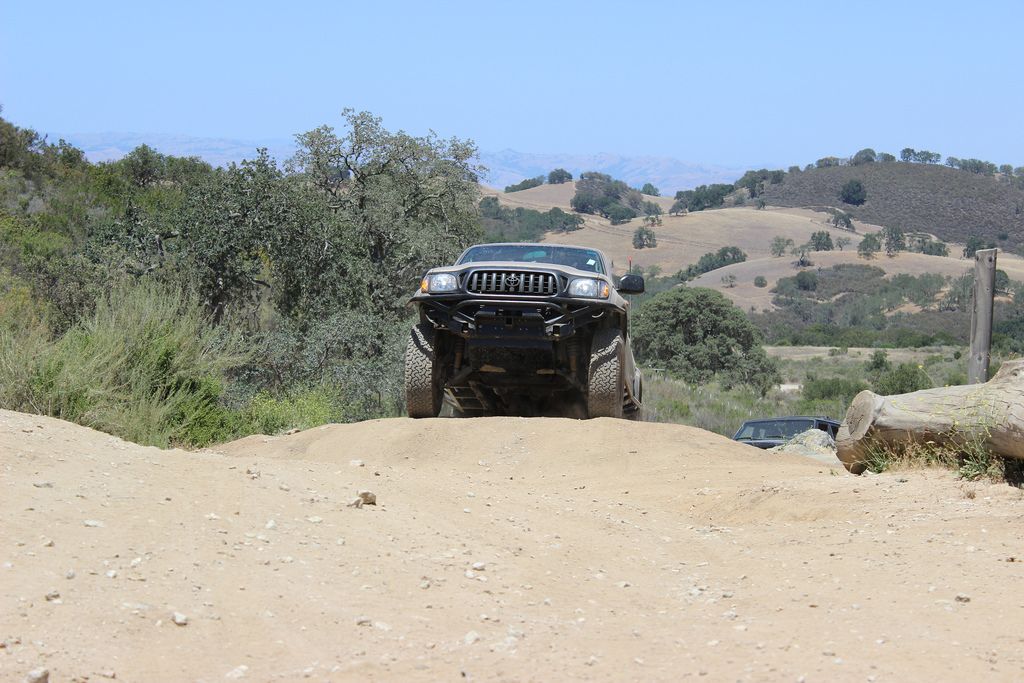 Courtesy of Jason: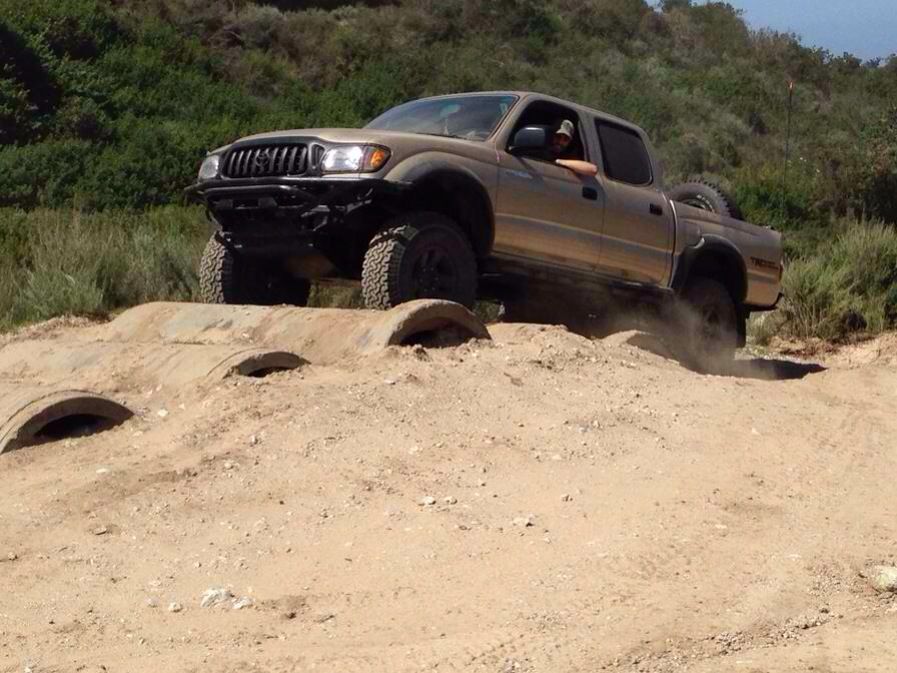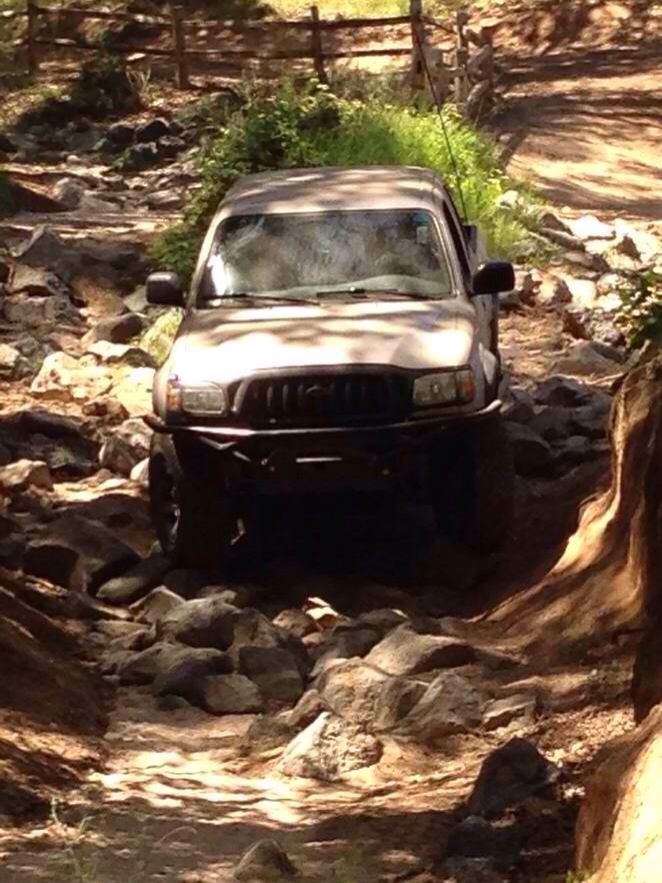 Misc:
____________________________
Mods in order installed:
OME lift - 882, Dakar, nitro chargers
ECGS needle bearing fix (diff vibration)
Cb - uniden 520xl, firestik 4', door jamb antenna mount
Toytec
1.5" lift shackles
Cut exhaust at down turn
Wheels - late 90's 15" 4runner alloy, sprayed duplicolor flat black
Tires - 33x10.5x15
Painted grille and surround duplicolor flat black
RAT IFS skid, painted rustoleum semi gloss
OME D6XL AAL
Trail Gear low profile bumper, rustoleum semigloss
Relocate blinkers to corners
BAMF sliders
Softopper
BORA 1.25" spacers
Grey wire mod
Ultra gauge
33x12.5" 15 eldorado sport mtz
Pacer aluminum wheels painted black 15x8
Misc recovery and tools... I'll add a separate list of this crap some day.
____________________________
Some things I'd like to do/add:
Oil catch can
New door lock actuator...haven't had time to install yet
Belly and tcase skids
Cd/iPod deck... Stock stinks, burning cds makes me crazy
BAMF dual lightbar/rack/tire carrier
RTT
Winch
Longer rear shocks or relocation of nitrochargers
Rear bumper/swingout
Portable air
High angle cv boots/slide mod
Offroad/bed/camping lights
Dedicated tool set for truck
Maybe 35's and regear
Struts for hood
Maybe add a second battery...
Better mount and organize my crap
____________________________
I redid this intro because... Well it was disorganized and annoying. Background, purchased this from a gentleman with about 76k, miles bone stock.
The goal which led me to the 1st gen tacoma dc TRD:
Reliable family car to fit my wife, kids (future), two dogs, bikes, camping gear, with the ability to take us to amazing places accessible by capable trail vehicle.
Here she is, photo from original craigslist add, which I saved: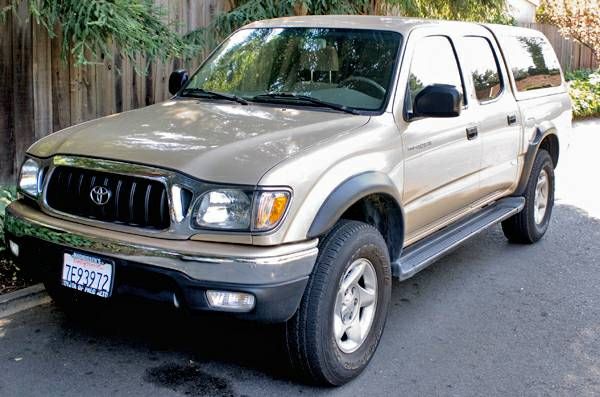 Adding maintenance/service record here when time permits...