Here's my Double Cab. This is my second first gen. My first was an '02 Xcab PreRunner with a rebuilt title. I loved that truck, I just needed more in-cab room, and I damn sure missed my 4 wheel drive! So I searched within 500 miles of Little Rock, AR, and was lucky enough to find this one less than 60 miles away. And it was right in my price range! I took one look (and one test drive) and brought it home. So far, it has been an incredible truck. I absolutely love it. That being said, I am always looking for ways to make it better. Here's what I've done so far...
Current Stats:
Wheels/Tires
Level 8 MK6 Bronze
2̶6̶5̶/̶7̶5̶/̶1̶6̶ ̶N̶i̶t̶t̶o̶ ̶T̶e̶r̶r̶a̶ ̶G̶r̶a̶p̶p̶l̶e̶r̶s̶
285/75/16 Goodyear Duratracs
Suspension
Front:
Bilstein Adjustable 5100 struts - set at 0
ToyTec 3" Coils
Back:
Interior
Alpine CDE-147BT
Kicker 5x7 speakers in all doors
MTX Thunder 500.1 mono amplifier
Audiobahn 10" shallow mount subwoofer, wired at 2 ohms
Custom tiny little sub box to mount in front of the back seat.

Exterior
Plasti Dip bumpers and grille
Removed factory pinstriping
Removed emblems

Wishlist
S̶a̶t̶o̶s̶h̶i̶ ̶g̶r̶i̶l̶l̶e̶ ̶o̶r̶ ̶s̶i̶m̶i̶l̶a̶r̶
W̶e̶t̶ ̶O̶k̶o̶l̶e̶ ̶s̶e̶a̶t̶ ̶c̶o̶v̶e̶r̶s̶ /17/14
3rd Gen 4Runner roof rack

2̶8̶5̶/̶7̶5̶/̶1̶6̶ ̶t̶i̶r̶e̶s̶
S̶l̶i̶d̶e̶r̶s̶ ordered 4/13/14
Weather Tech floor liners
Stainless brake lines
OME Dakar leaf packs
Badland Bumpers
Warn M8000 winch
LED headlights or HID's
Electric retractable tonneau cover or Leer topper
How it sits now: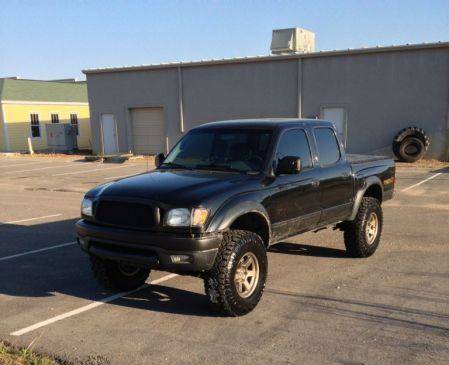 Old tires: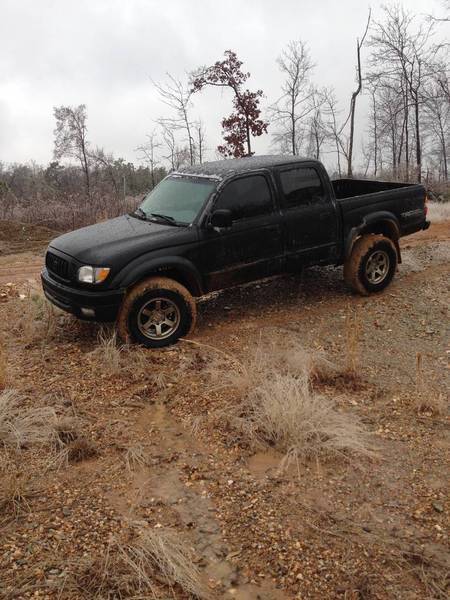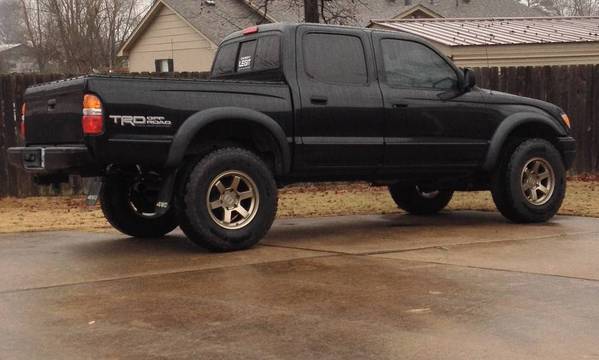 This is how she sat when I bought her in September '13.
With a VERY clean engine bay.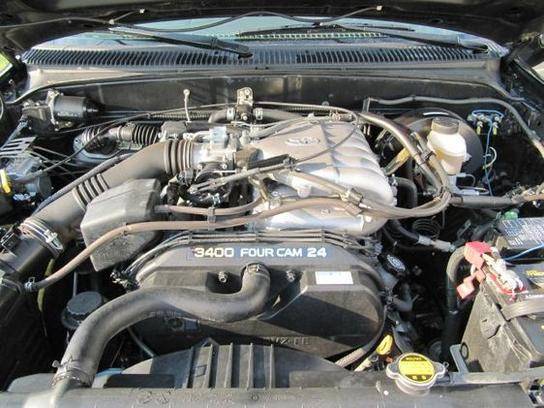 And a pretty clean interior, for its age.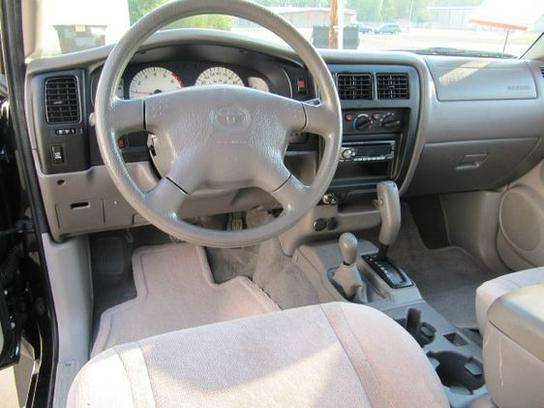 First things first: remove that awful step bar/grill guard combo, tint the windows, and order some new tires (265/75/16 Nitto Terra Grapplers)!!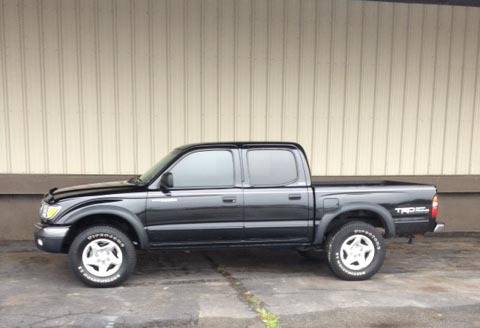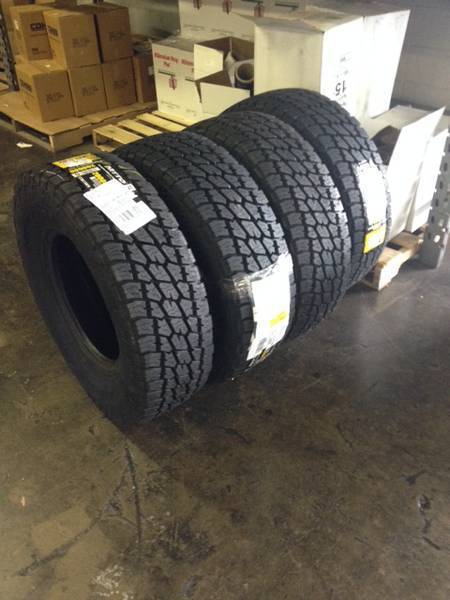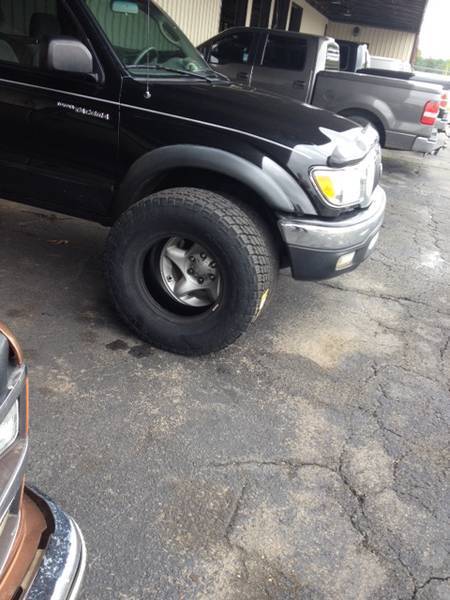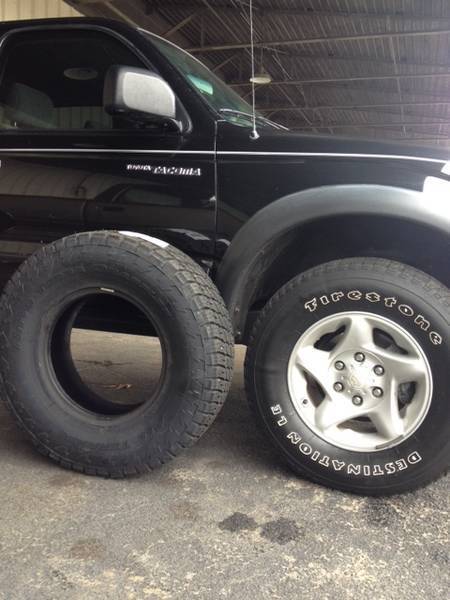 Then decided it was time to paint the factory wheels, get rid of the new rubbing, and raise the front end a little bit. I ordered some Bilstein 5100 adjustable struts from
wheelersoffroad.com
, and they ride beautifully. They are currently set at 1.25" (I think?).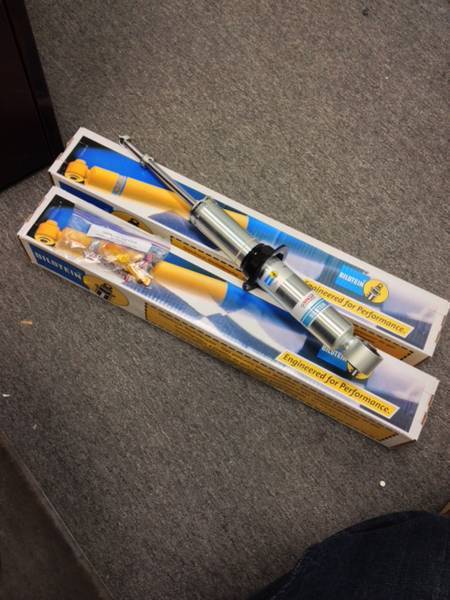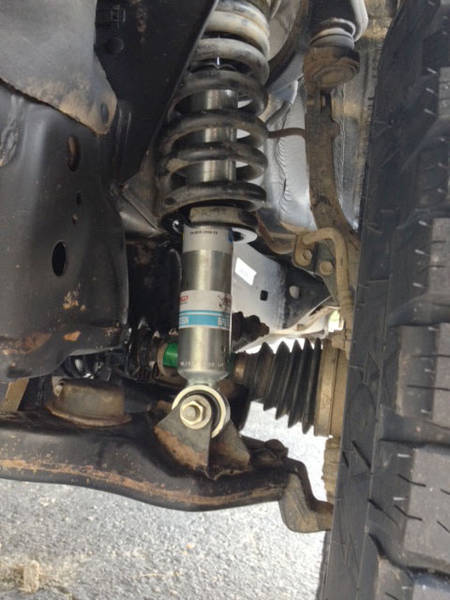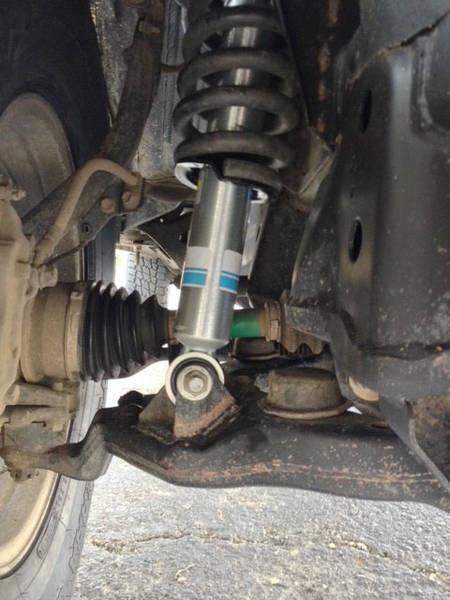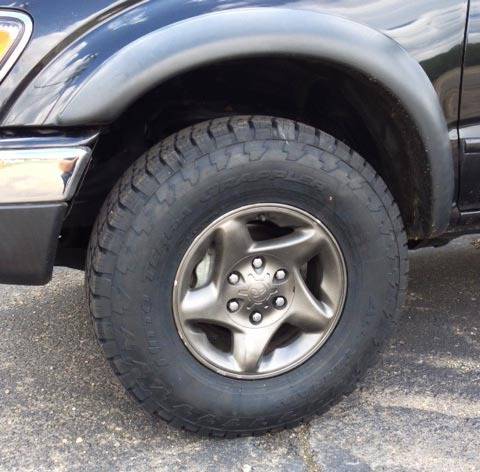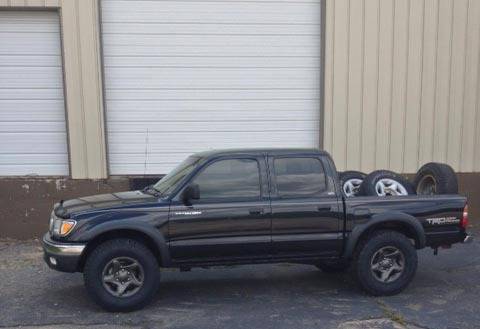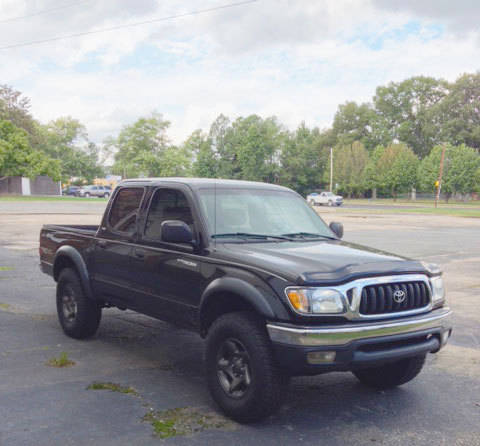 Then it was time to plasti-dip the bumpers and grille, and remove some emblems.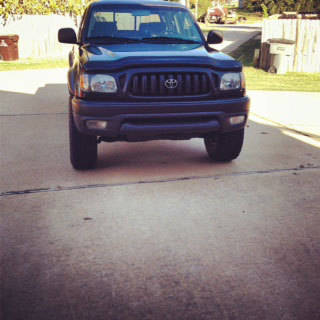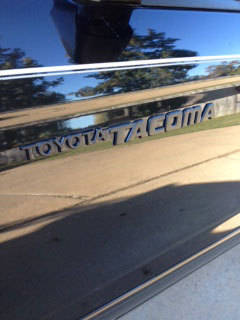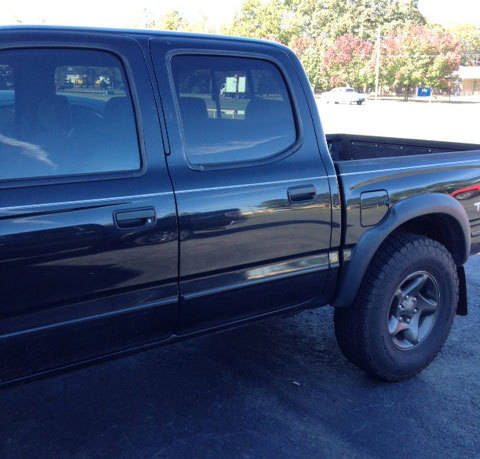 Then did the blinker relocate mod.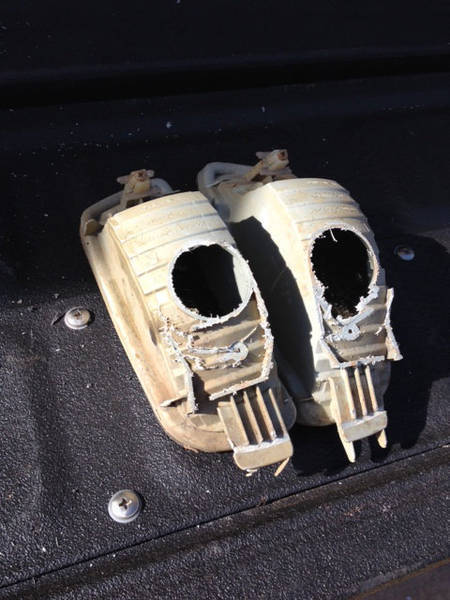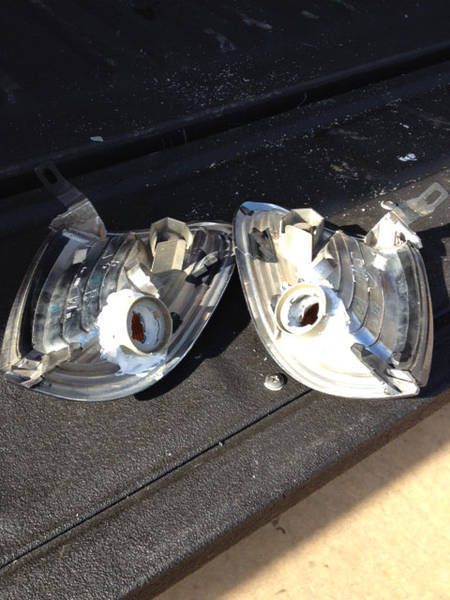 Decided it was time for a new stereo. Alpine Bluetooth unit, Kicker speakers in all doors, MTX 500.1 sub amp, Audiobahn shallow mount sub.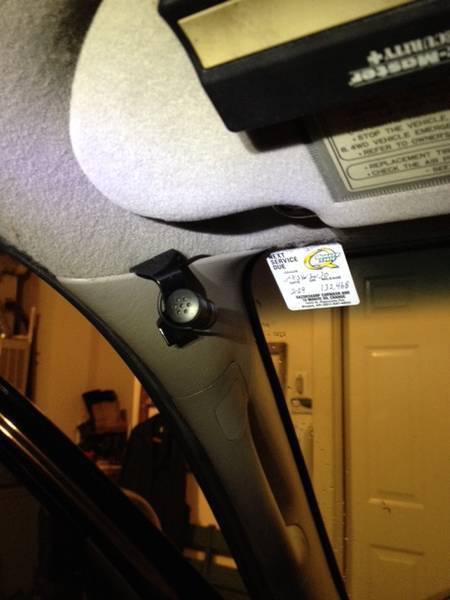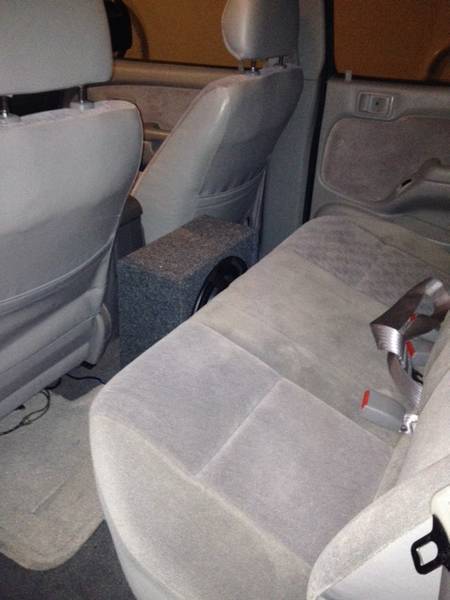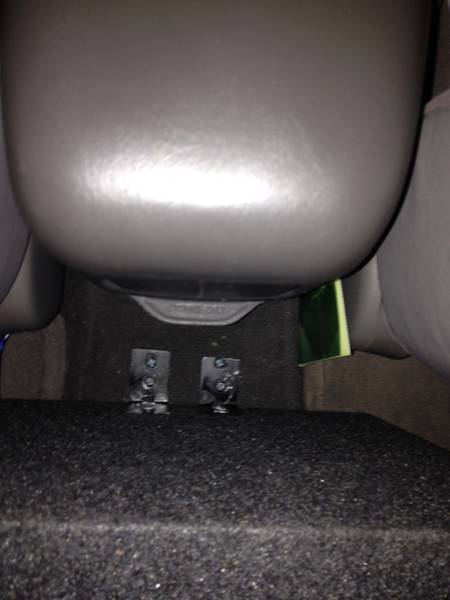 Put in revers light LED's.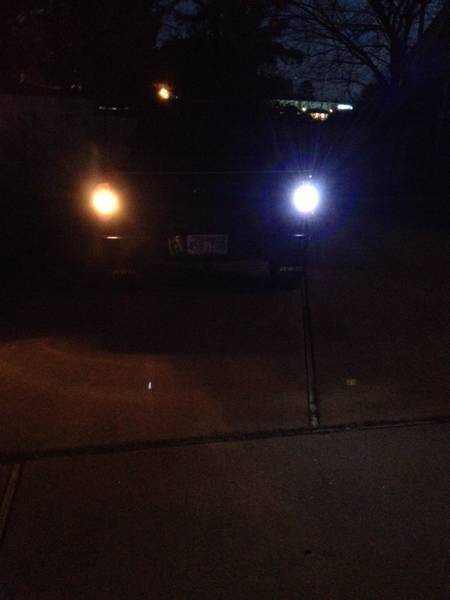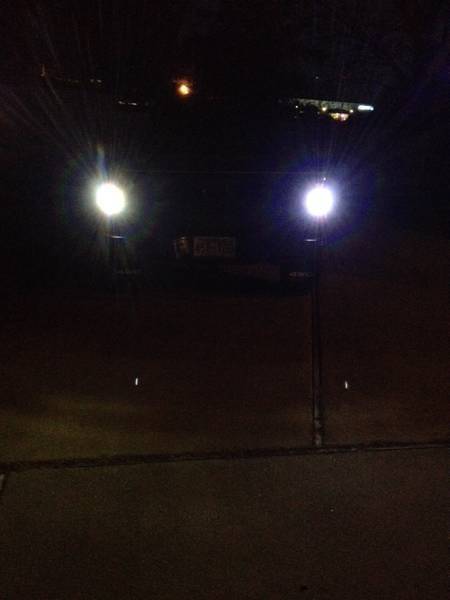 Sound deadened the interior.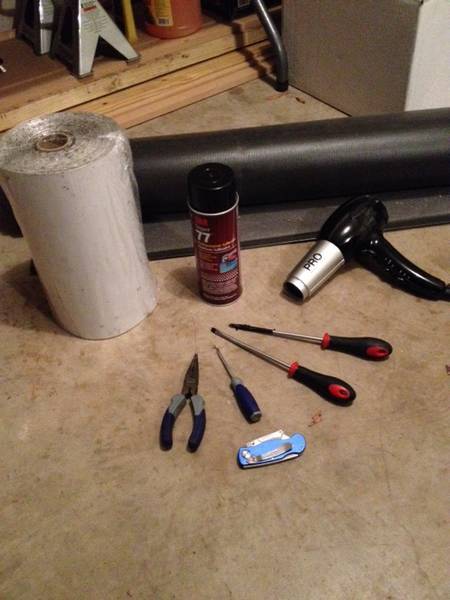 Time for new shoes! Level 8 MK6 in Bronze!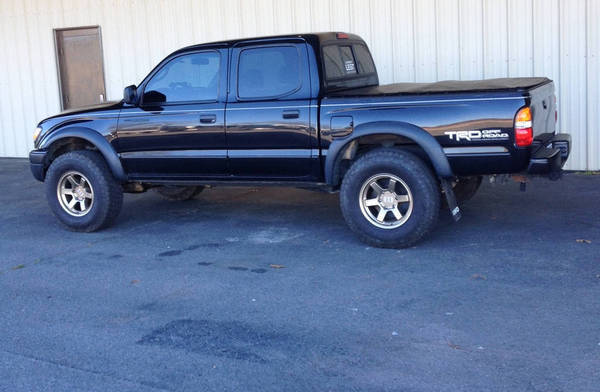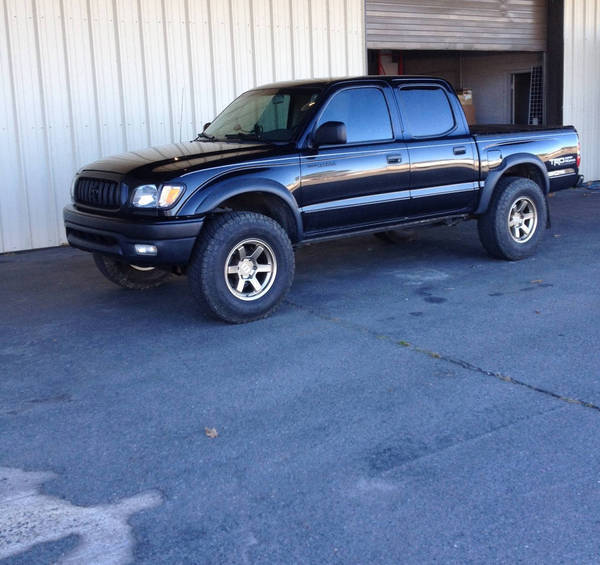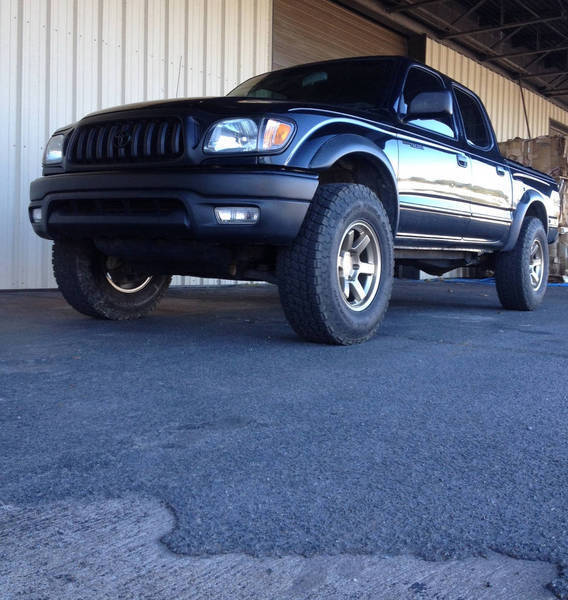 Removed the pinstriping and installed the Wheeler's 1.5" AAL, with Bilstein 5100's.