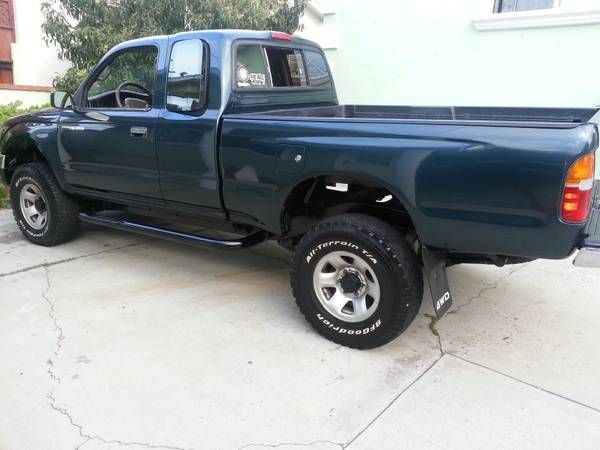 Pic from the Craiglist ad. Looks pretty, but not so much. Frame was bent, windsheild broken, upholstery torn, water damaged head unit, blown speakers, broken door lock, and fried blower fan. But I bought it anyway. Replaced the windsheild, stereo system, door lock, and blower fan. Repaired the upholstery and had the frame straightened. It did already have a 3" body lift and and Injen intake.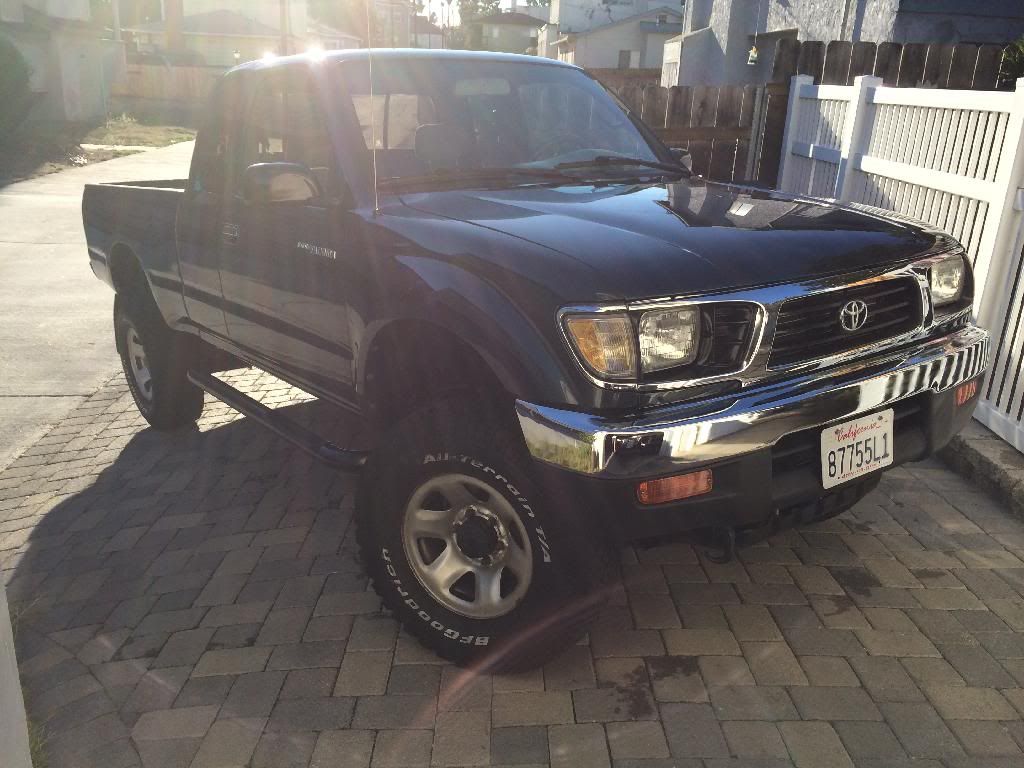 All fixed, now time for fun stuff...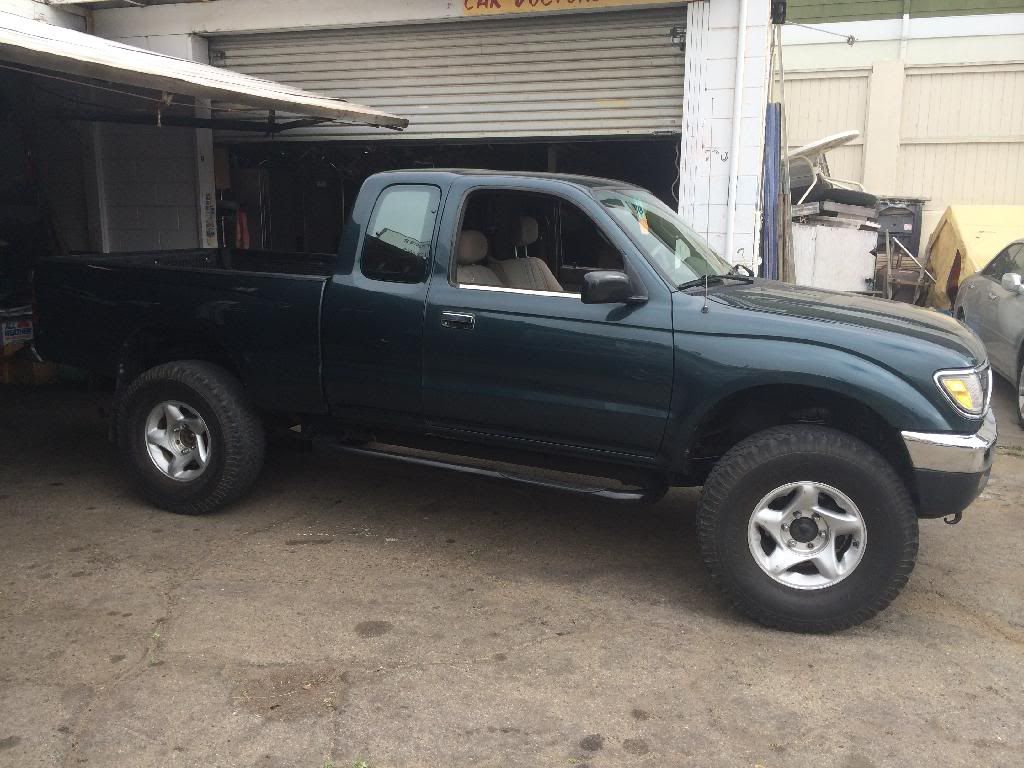 Debadged and I bought a set of 2002 stock alloys with 285x75r16 BFG's for $190 on Craigslist and sold the old steelies for $100. No center caps, but thats ok for now, someday. Now I have a small amount of frame rub, so I want to put on some wheel spacers. I am concerned about fender rub with the spacers so I ordered a set of Eibach lift springs and Bilstein 5100's, as well as the spacers. Not sure if I need a diff drop. I should have installed in the next couple weeks. I will post more pics when it happens.