Well after listening to Kase and Brent cry about now having one I finally am making a build thread. Besides, who doesn't love whoring their truck out, anyway here we go.
2002 doublecab
PreRunner
SR5
3.4
With around 121k miles on her
When the truck was first given to me, the original plan was to turn it into kind of a show truck. But that has changed. She's still mainly a pavement princess but has seen more mud and trails than I thought. So here's how she sit currently:
Mods are as followed:
3 inch
toytec
spacer lift
1.5(or 2 inch) AAL with overload leafs removed
33 12.50R18 Toyo MT/s
18x9
Moto Metal
Chrome 951
21.5 LED spot/flood Lightbar from All4Offroad.com
And I removed the fender flares
Here's how she was when she was handed down to me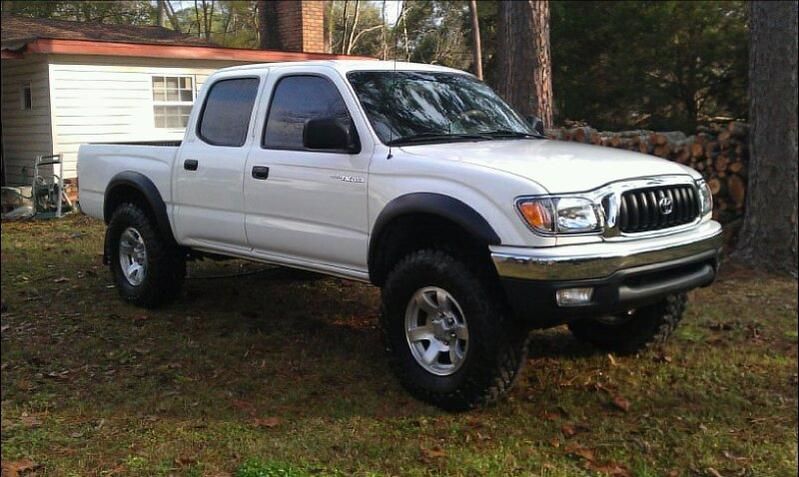 2 inch spacers up front and 285/75/16 Toyo MT/s.
Will update with older pics and more details in a little